Nordling here.
There seems to be some discussion online if the animated Dean Martin/Jerry Lewis remake of THE STOOGE with Mickey Mouse and Roger Rabbit is actually going to happen. Well, there's an interesting interview with conceptual artist Douglas Sirois, at Filmoria, along with an exclusive piece of pre-production art.
Sirois says:
The Stooge has a treatment and we have a few writers brainstorming. We are developing more concept art. We have two directors interested and are actively looking for a Disney producer to take it to the next level. It is a great concept and a ton of fun developing. We also have been working with Gary K. Wolf on some Roger Rabbit short animation concepts that will also grab more attention and celebrate the 25th anniversary of the character this year!
AICN has been in contact with Gary Wolf for the past couple of weeks. Wolf assures us that the project is happening. In fact, he's told Harry that his next ROGER RABBIT novel coming out later this year will have a certain character named Harry in it...
Here's the new pre-production art (cllick to embiggen)...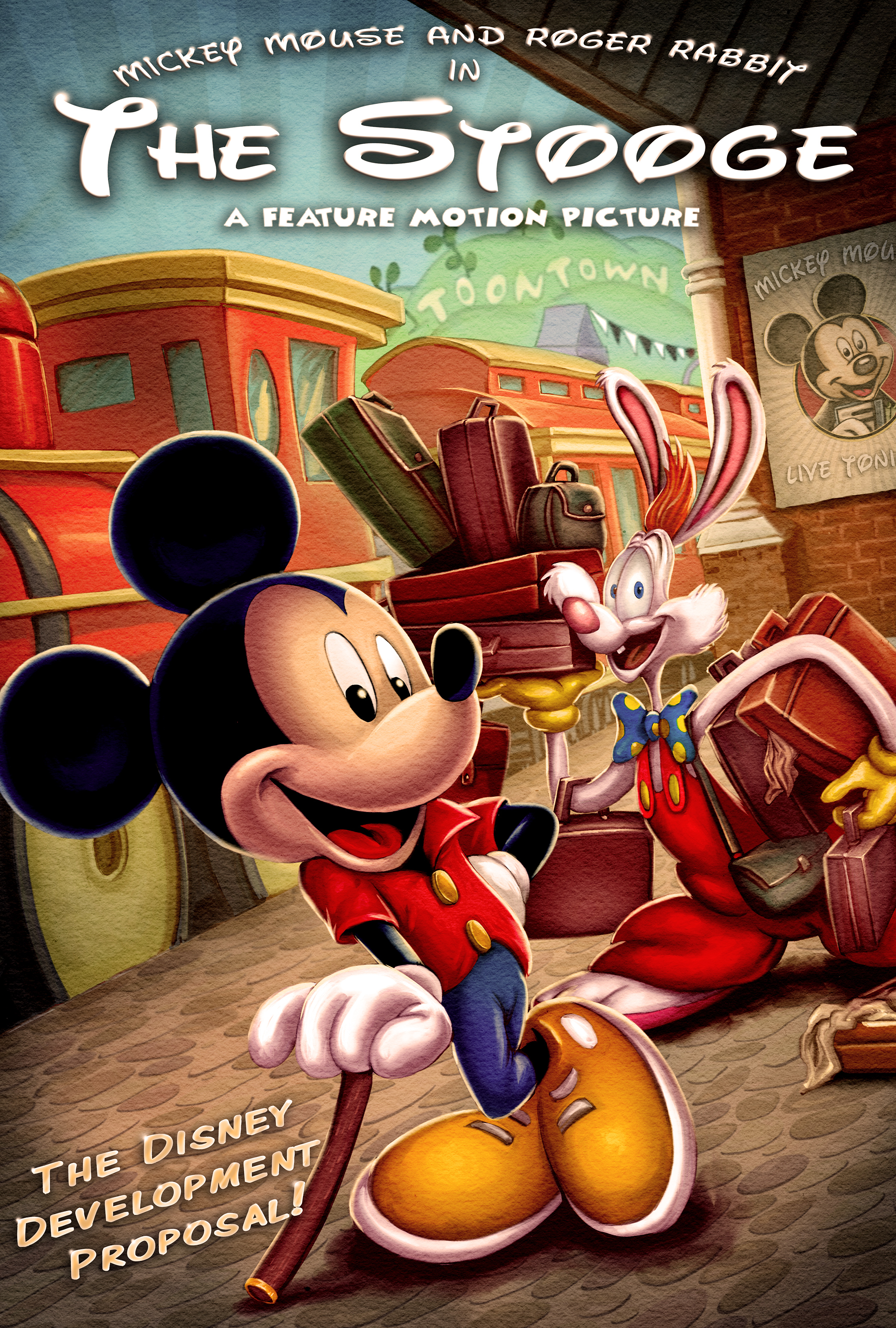 And here's an interesting new animated Mickey Mouse short made by fans. Click on the link to enjoy it.
Disney is still very protective of their icon, but Mickey, Donald, Goofy, and the rest hold such warm places in so many people's hearts that it would be a shame if these characters are left to fade away. I doubt they will, and here's hoping that THE STOGGE does happen.
Nordling, out.