The Kidd here...
The Ain't It Cool staff in Austin right now has been plowing through films all weekend long, and you can expect an influx of reviews and interviews from everything they've seen and everyone they've talked to in the days and weeks ahead. But, holding down the fort at HQ, I figured I'd do my best to contribute my share of SXSW, too, so I went ahead and landed this exclusive image from PLUS ONE, which made its world premiere at the festival as a Midnighter over the weekend.
If you're taking part in the festivities, there are still a couple other chances to check out the latest from Dennis Iliadis (THE LAST HOUSE ON THE LEFT). Iliadis brings a supernatural thriller to the table, starring Rhys Wakefield (NOBODY WALKS), Logan Miller (WOULD YOU RATHER), Ashley Hinshaw (CHRONICLE) and Natalie Hall (ABC Family's PRETTY LITTLE LIARS), about a group of college friends that go to the biggest party of the year, which is disrupting by some strange phenomenon that will challenge their friendship as they fight to stay alive.
And from the look of this still, there's something strange on the other end of this pool house window, and whatever it is, it can't possibly end well for some at this shindig.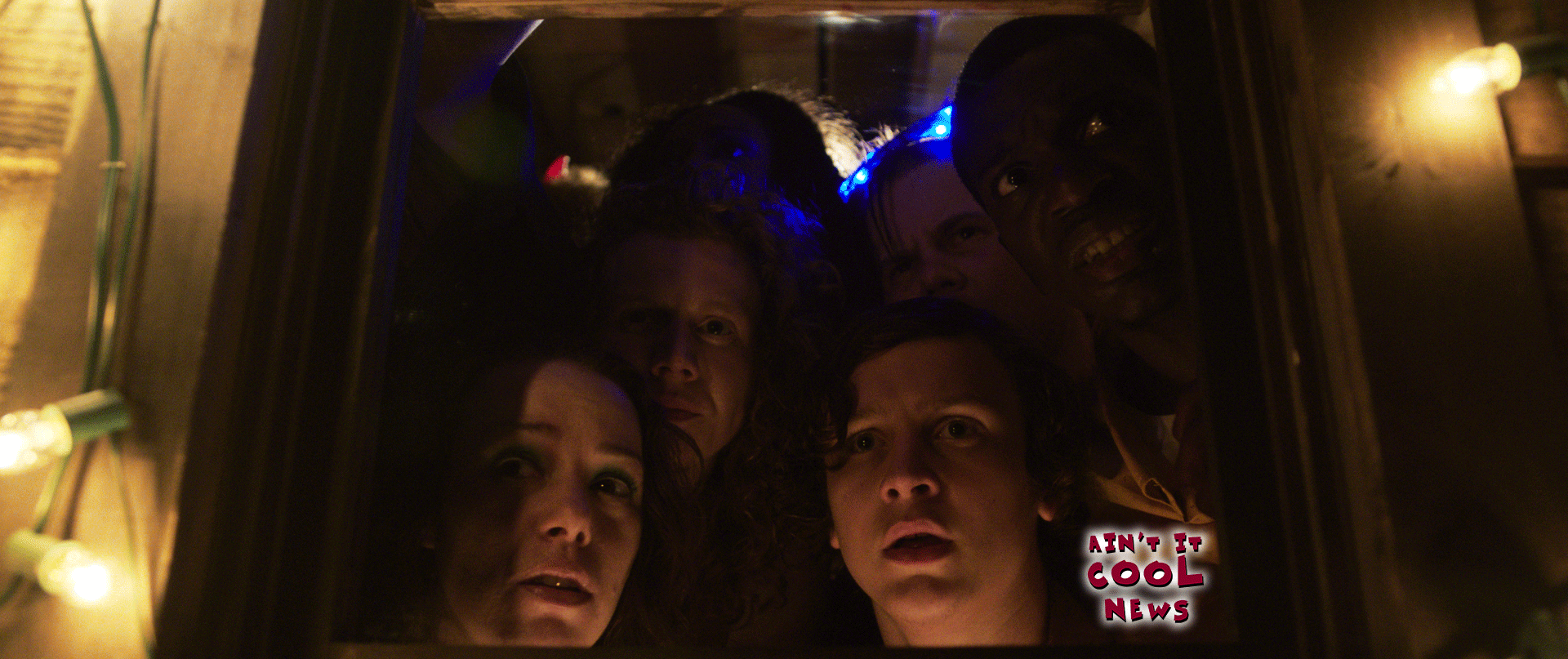 -Billy Donnelly
"The Infamous Billy The Kidd"
Follow me on Twitter.
Like me on Facebook.