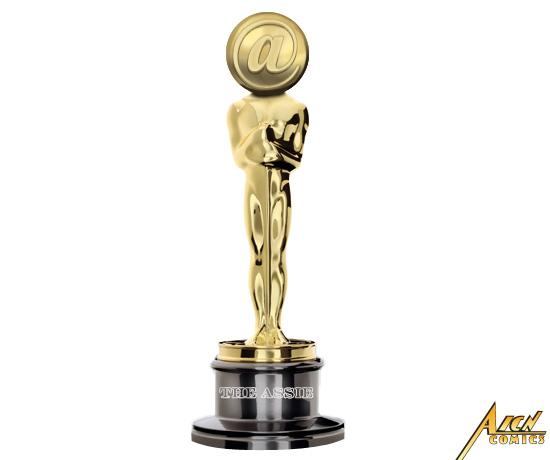 Logo by Kristian Horn
@@@ AICN COMICS @@@
@@@ 9th ANNUAL @$$IE AWARDS! @@@
---
Welcome, all, to the 9th Annual AICN COMICS @$$IE AWARDS, where comics best and brightest are recognized for stellar performances in comic bookdom. I'm Ambush Bug. There was a time when we could fit all of the @$$ies into one lengthy column, but the @$$Holes' ranks have grown too big for that. Most BEST OF… lists are posted around the first of the year, but we think ours is special, so while those outside of the know celebrate the time of the Oscar, we here at AICN COMICS celebrate the time of the coveted @$$ie Award. For the next week, every day the @$$Holes will present their picks in 12 categories for the best of the best in comics. So sit back, crack the knuckles in your browsing hand, and scroll down as the @$$Holes pick the @$$ies!
And the @$$ie goes to…

(Click title to go directly to the reviewers picks)
Best Single Issue/Single Moment!
Best Miniseries!
Best Publisher!
---
Best Single Issue/Single Moment!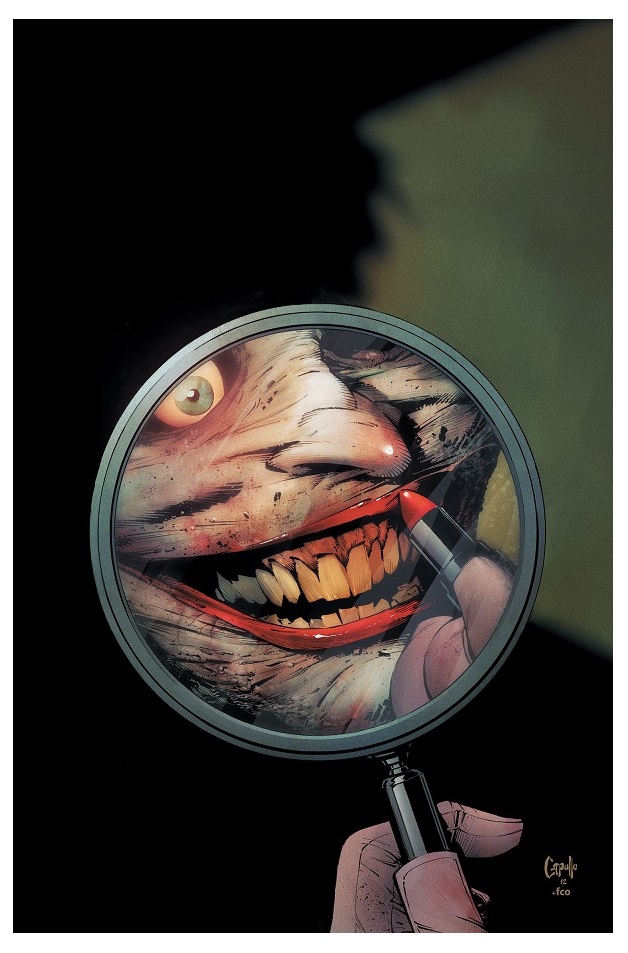 Humphrey Lee
:
The Joker's Return (BATMAN #13, DC Comics)
Not to get "pretentious" about it, but I think I rarely find something out of the big "hubbabaloo" events making it into my lists. Usually it's the bigger, more personal or stunning character events that come up in a really stellar run that really catch my gander. This year though, in spite of the hype, the much-anticipated return of the Joker is really what really grabbed me. It was all in the execution, of course, and the absolute terror and anxiety that Scott Snyder and Greg Capullo created as the Clown Prince of Crime manipulates the lights and tears through the GCPD while taunting them over the intercom was absolutely the handful of pages that stuck with me the most in comics this year.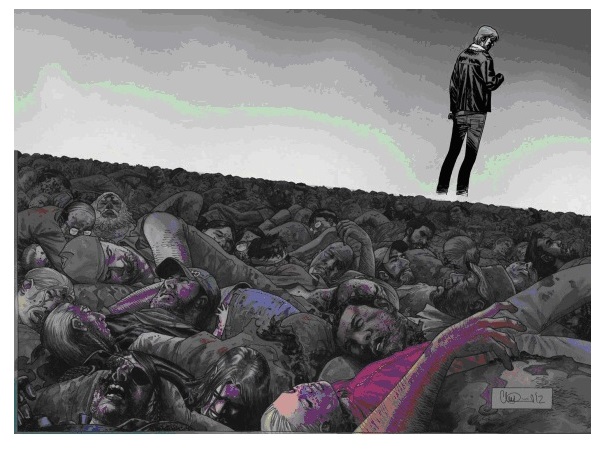 Henry Higgins is My Homeboy
:
****SPOILER****Glenn dies. (THE WALKING DEAD #100, Image Comics)
"100th issue, woo! This is going to be great. Kirkman has been consistently brilliant with this series, and we're here, the big 1-0-0. And Negan seems really interesting, at least a consistent threat for once. We really haven't had a great "villain" for this series in a while. Oh, he's going to have to kill someone, isn't he? Establish how "bad" he is. I know how these things work. Maybe…. Maggie? No, he won't do that. It's going to be Glenn, isn't it? He's been around for a while, one of the few constants of this series…. Goddamnit, it's going to be Glenn. Alright, well, maybe he'll go out in a blaze of gl…g…..oh. Oh. Oh no. No. Stop it, what are you doing to h…. jesus. Just stop, he's done. He's….. Glenn, don't get up, just…. Oh god. ….Rick, after your customary "I'm Rick, der der let's fuck this up!" period, you have got to kill the FUCK out of this guy." THE WALKING DEAD – The Comic That Makes You Talk To Yourself As You Read It, Because It's Just As Real As You Or Me.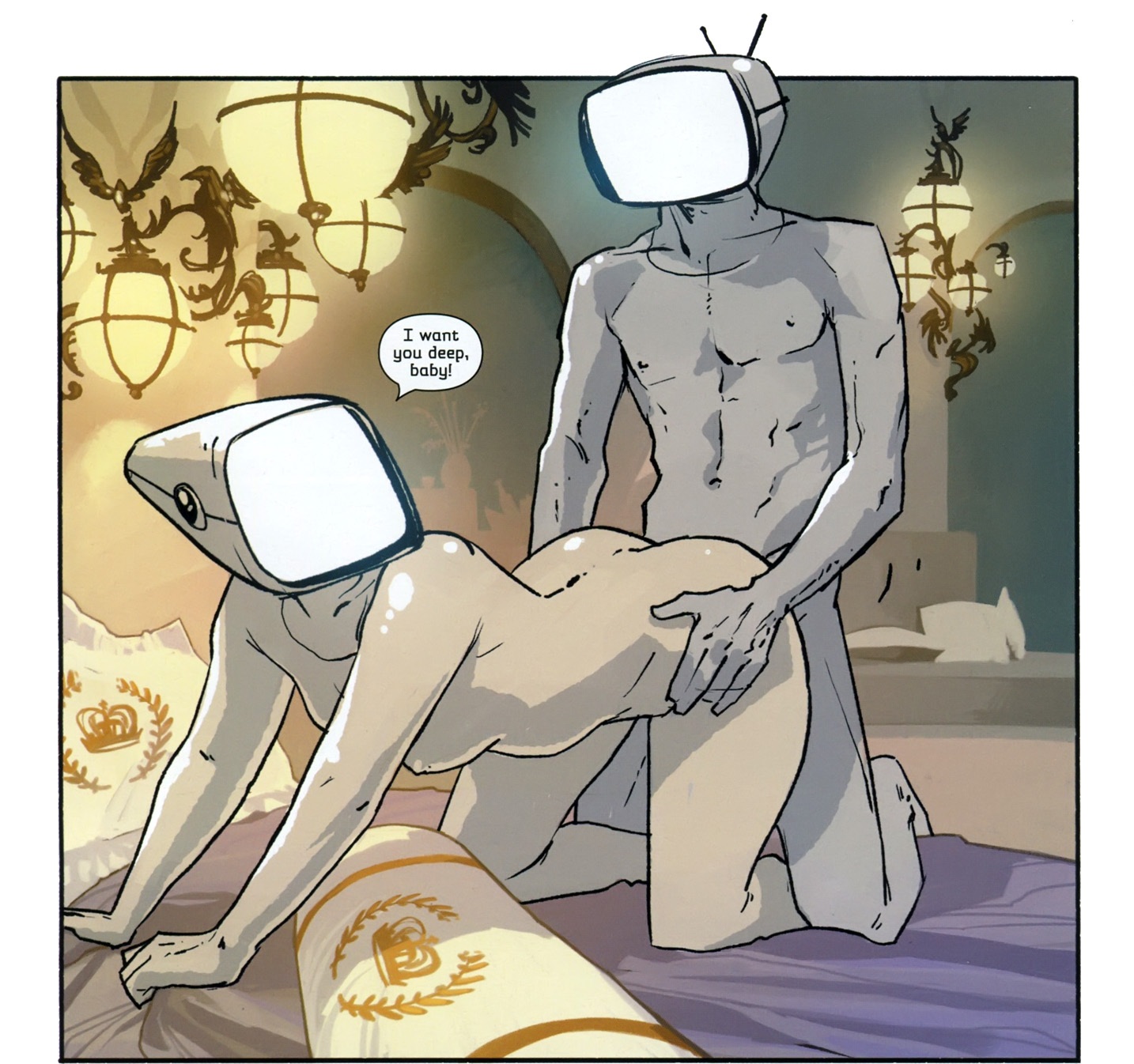 Matt Adler
:
TV-Head Robot Sex (SAGA #1, Image Comics)
When I'm trying to think of a single moment out of the entire year to choose as the best, I know it has to be something indelibly burned into my brain. An image that no matter how many comics I may read, no matter how hard I try to turn my attention to other pursuits, simply won't shake loose. Brian K. Vaughan, you son of a bitch, you did this to me. You took your weird space fantasy SAGA, and populated it with all manner of bizarre beings, not the least of which is a race of TV-headed robot nobility with aristocratic airs and a variety of neuroses. And you introduced them in mid-coitus. WHYWHYWHYWHY??? Couldn't they simply be kissing, or hugging, or at most, some heavy petting? Why did their male/female connectors have to interface right before my very eyes? No, it's too late, the damage is done, nothing can take it back. I'm scarred for life.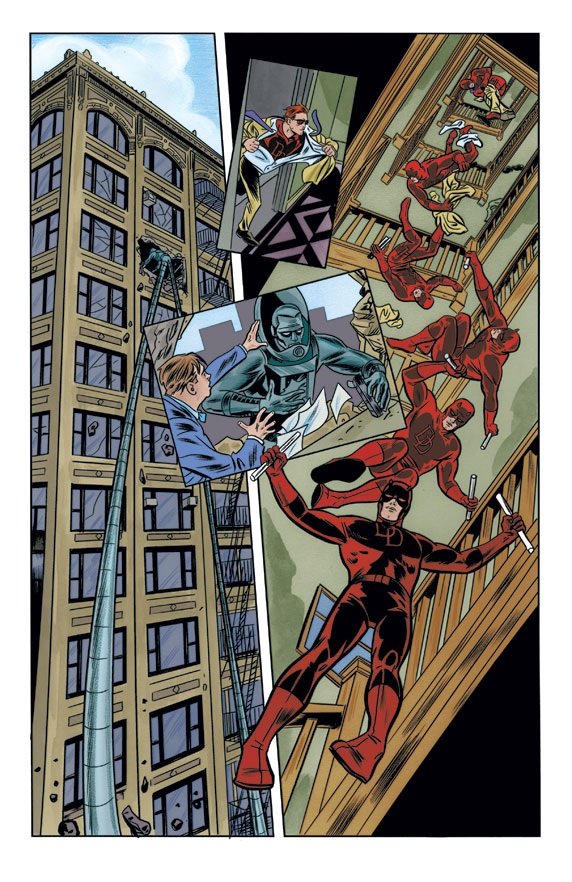 Masked Man
:
DAREDEVIL #17 (Marvel Comics)
I find it very hard if not impossible to pick the top comic anything each year, because there is just so freak'n much produced every year! Seriously, who can read all of it? So I'll merely point my oversized opinion to things that have crossed my path in 2012. And the best thing I read all year was Mark Waid's DAREDEVIL #17, with Michael Allred as a guest artist. Allred is a good fit for 'the man without fear', since artists like Bill Everett and Wally Wood first set the standard for ole horn head. The issue is a bit of a fill-in issue featuring a dopey fight between Daredevil and Stilt-man (seriously Marvel, Stilt-man!?), but the main event is Matt Murdock and Foggy Nelson's friendship. It underscores the current state of affairs with Matt and Foggy going through a rough patch, with Matt recalling a time when Foggy really went out of his way to give Matt something he'd never forget. I even shed a manly tear at the end of the book- when you see what their friendship means to each other. Let's face it, once you get tired of the costumes, superpowers, epic battles, and clever plot twists, it's the characters that keep you buying comics, and this was one of the best examples.

Vroom Socko
:
XKCD CLICK AND DRAG (online comic)
Out of everything I read this past year, nothing moved me like this. Nothing filled me with wonder like this. Nothing amazed me like this. This one comic stands out like nothing else; it's an artistic statement, an invitation to explore, a challenge to the imagination, one hell of a piece of artwork, and a work that challenges the notion of what is possible with an online comic. Oh, and did you find the hidden X-Wings? There's two of them in there, you know...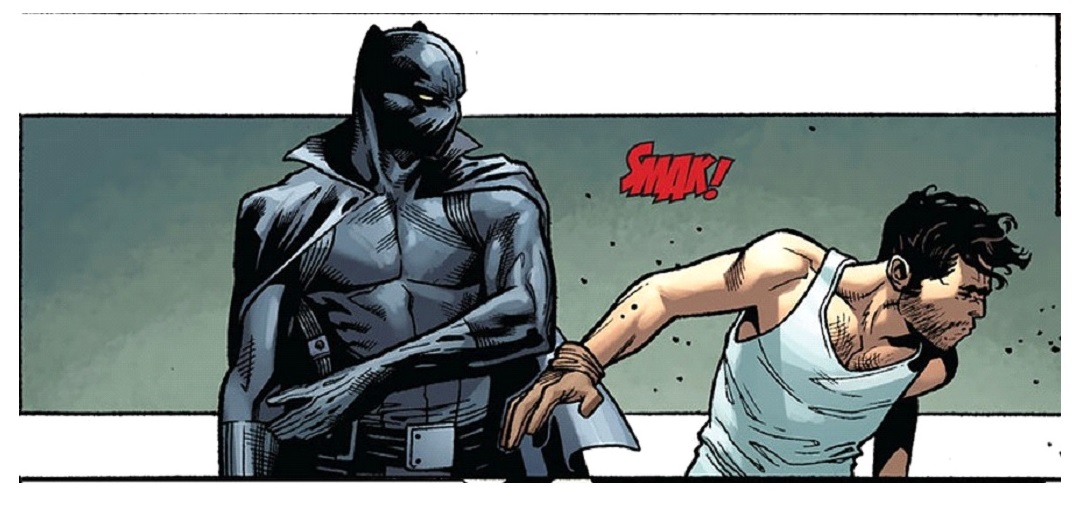 MajinFu
:
Black Panther smacks Tony Stark (AVX #7, Marvel Comics)
As single issues go, Mike Mignola's excellent return to form via HELLBOY IN HELL was a concise exhibition of the magnificent power of comics. From the offbeat (but effective) humor to his haunting signature layouts, all wonderfully illuminated by Dave Stewart's moody colors, the first chapter in Hellboy's latest odyssey is the total package. However, when it comes to folks in sequential imagery that shake the foundations of the medium and get you contemplating the nature of superheroes, I've got to give the nod to the Wakandan king, T'Challa. In the midst of Marvel's latest get-hype-or-die event, Tony Stark was on the verge of martyrdom, committed like many of his immortal brethren before him to sacrifice his life in the name of ending this bloated crossover, only to probably be brought back to life in the next reboot. Luckily for the readers, that didn't happen. Instead…the Black Panther stepped in and knocked some sense into him, urging Stark and his Avengers teammates to consider a more logical solution. This is the moment that actually got me to buy an issue of AvX, if only to relive that glorious instance of lucidity over and over again.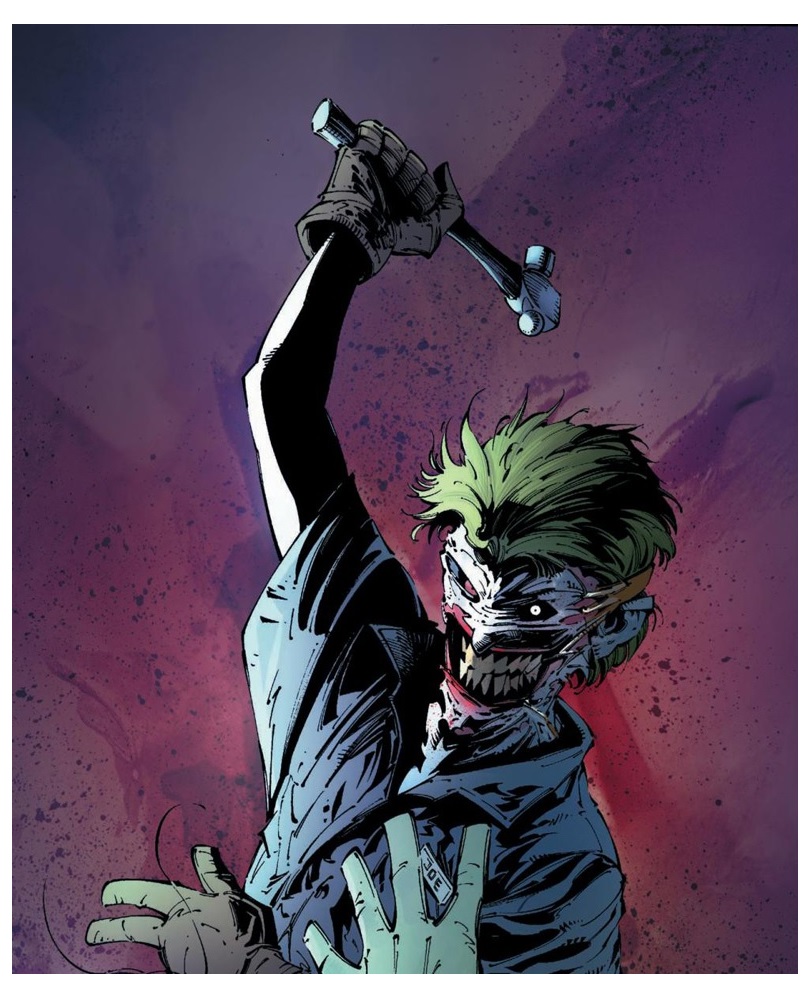 The Writing Rambler
:
Joker attacking Alfred (BATMAN #13, DC Comics)
I in no doubt assume that many of my esteemed colleagues here and across the interwebs will have similar answers about Joker's return being the best moment of 2012. Sure its easy to chalk it up to group think, peer influence, laziness, etc. but the honest truth of it all is that Joker's aggressive return to Gotham in BATMAN 13 was just that damned good. Many would argue that his first assault of the GCPD was the high point of the issue and while I won't argue that whole moment wasn't awesome, nothing quite sent a chill down my spine like finally seeing him in all his disfigured glory on the final page of the issue, hammer raised, about to attack Alfred. In that moment Snyder not only raised that hammer to poor old Mr. Pennyworth but he also raised the bar once again for all Batman stories to come.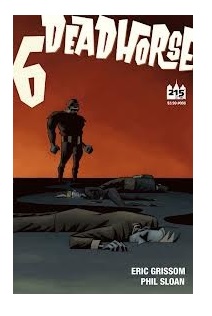 Lyzard
:
DEADHORSE #6 (215 Ink )
You can have a mediocre beginning, an okay middle, but it is hard to justify a comic that fails to end on a high note. The first five issues of DEADHORSE were a roller coaster of quality, but Eric Grissom and Phil Sloan pulled it all together for the last issue, "The Child is Father of the Man." The book filled all the requisites of a satisfying conclusion: inclusion of favorite characters, an ending that satisfies the thirst for answers, and yet also leaves enough mystery for another run.

The Dean
:
Matt sees his Dad's final bout. (DARDEVIL #17, Marvel Comics)
There are a number of weird, strained looking faces I make in an attempt to keep myself from crying. I ran through everything I had on DAREDEVIL #17, but they were no match for the what to me was easily the most touching scene that the comic world produced in 2012, especially for longtime Daredevil fans. Finally, Matt can see with his own eyes his Dad's last and greatest triumph in life, and a moment which would come to define them both. In summation of Waid's run on the series so far, this scene is inspiring and comforting in a way that's not often associated with the gloomy hero, and it also secures Foggy's spot as the greatest best friend a super hero in the Marvel Universe could have. If you haven't been reading this series, I beg you to give at least just this issue a try; as Matt's vision slowly (yet briefly) returns, and the tape Foggy is playing for him gradually comes into focus, I'm betting you'll agree that this was at least one of, if not the best single moment in comics last year.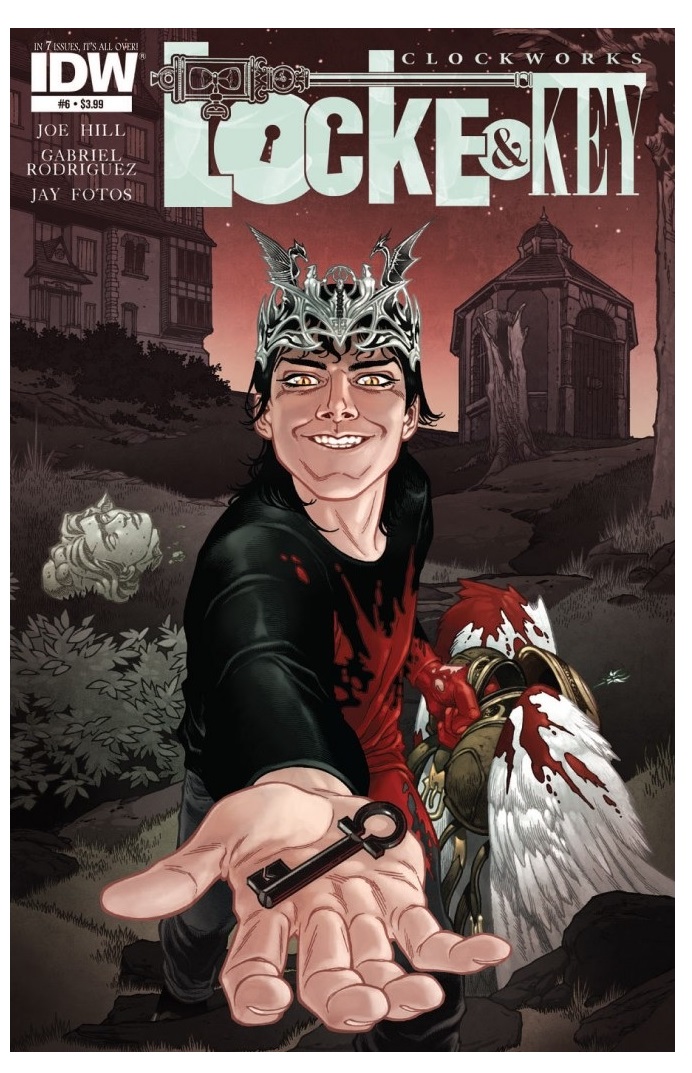 BottleImp
:
LOCKE & KEY: CLOCKWORKS #6 (IDW Publishing)
With this issue we finally see how Dodge, possessed by the Lovecraftian creatures from beyond the Omega Door, attempted to open the Door and was stopped (at great cost) by his former friends. We see how Dodge ended up as an echo in the Keyhouse well, and why he appeared as the Black Lady when Bode first discovered him. Joe Hill finally answers questions that had been asked when this series began years ago, all impeccably illustrated by the team of Gabriel Rodriguez and Jay Fotos. This issue has been the high point of LOCKE & KEY thus far, though I'm hoping the creative team will surpass it when the series comes to a close this year.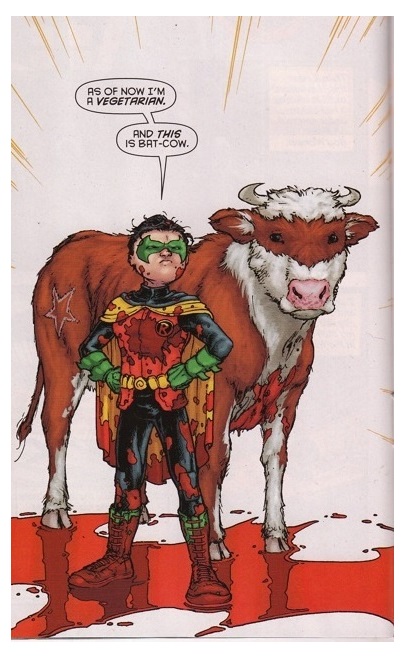 Optimous Douche
:
Bat-Cow (BATMAN INC. #1, DC Comics)
"As of now I'm a vegetarian, and this is Bat-Cow!" With one scene Grant Morrison perfectly encapsulated why Damian Wayne is my favorite Robin to ever don the red & green tights. After putting down 20 men in a slaughter house (one by cutting his Achilles' heels), it's clear Damian was raised by assassins. Also his petulant little "ttt" verbal tick has clearly demonstrated his lack of patience from a spoiled upbringing. What was less clear during the introduction of Damian, but has been growing exponentially since Bruce's trip through time, is whether he can be a real boy, or at least fake it when not in tights. Animals once again save the day. Between Titus and Bat-Cow, Morrison showed us there's the soul of a little boy under all of those jaded layers.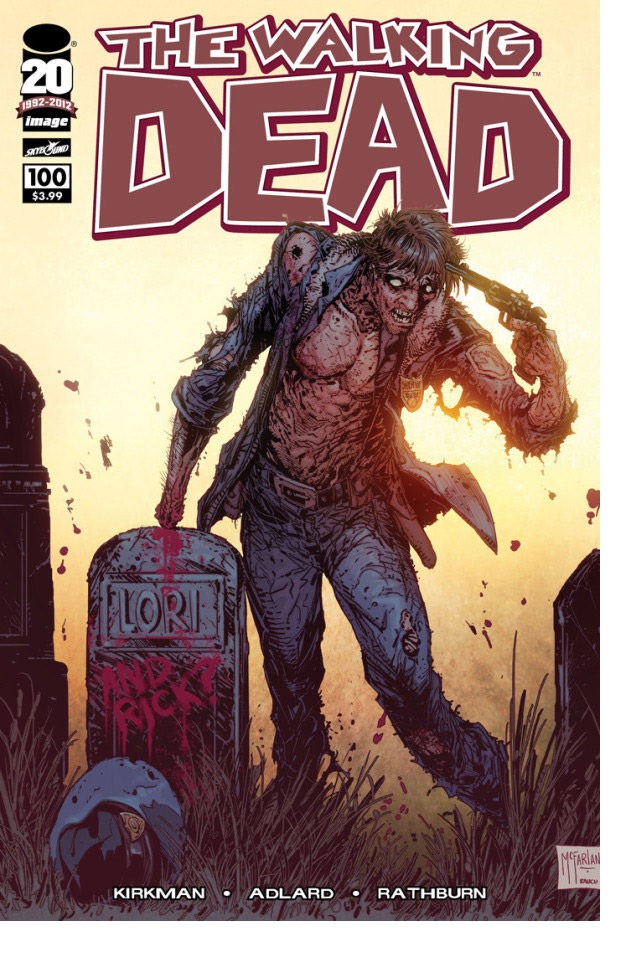 Ambush Bug
:
THE WALKING DEAD #100 (Image Comics/Skybound)
This year, the moment hat hit me the hardest was the one that made me cringe the most. In this issue, Robert Kirkman took a character we never thought would die and killed him. But it wasn't even the death of Glenn that hit me so hard, but the brutal way in which is happened. Just as Rick and the rest of the survivors were forced to hear and see every dull and sickening thud as Negan smashed in his skull to mush, we as the reader were forced to experience it as well. After reading this issue, I felt physically ill and if a single comic can do that to me, I can't help but call it good. This is just another indicator of why THE WALKING DEAD continues to be the best comics has to offer. Heartbreaking and memorable stuff.
---
Best Miniseries!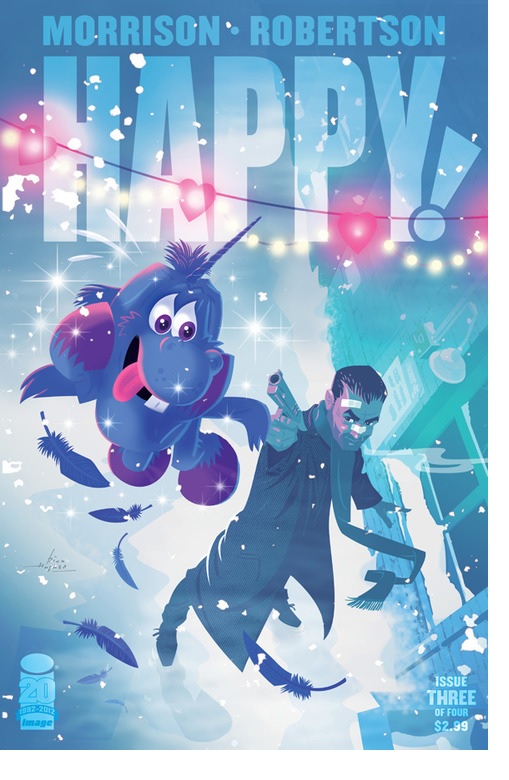 Ambush Bug
:
HAPPY (Image Comics)
Though the series finished this year, I have to go with HAPPY from Grant Morrison and Darick Robertson. This is the Grant Morrison I love to read and the same Morrison who gave us WE3. It's Morrison telling us a slightly odd, but petty grounded tale of a down on his luck detective, a lecherous Santa Claus, a missing girl, and a little blue flying unicorn. It's got just enough weirdness to know it's from Morrison, but what I love the most about this miniseries is the fact that it is Morrison at his most coherent and that's the kind of Morrison story I don't get enough of. Plus, Robertson brings his A-game visually making a cartoonish blue horse feel right at home in the gritty world of gangsters, drugs, child porn, and guys who get off wearing a cockroach costume. Original and amazing in every one of its four issues, HAPPY was my favorite miniature series of the year.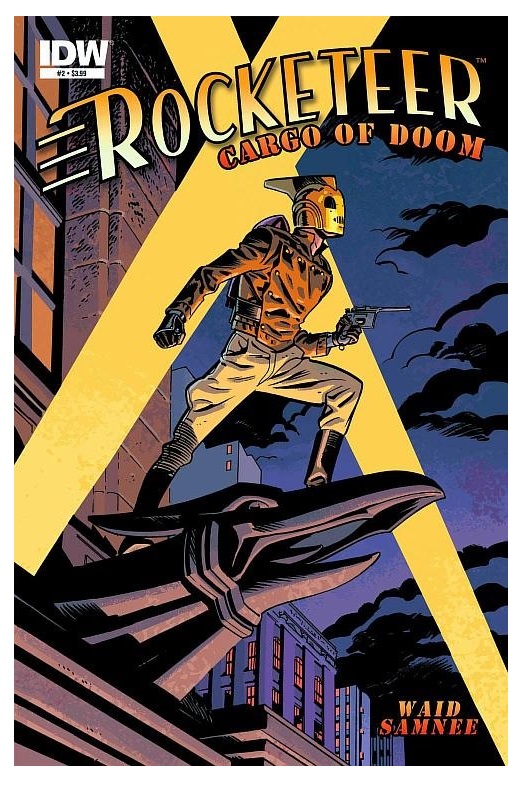 Humphrey Lee
:
THE ROCKETEER: CARGO OF DOOM (IDW Publishing)
I don't want to qualify this book as I really did enjoy the hell out of it, but I did not really read much in the way of mini-series this year. The perks of this gig is that we tend to get a lot of previews of first issues (people gotta pimp yo) and any mini that comes across my eyes that looks promising usually goes into the "wait for a trade" brain file. But this series I couldn't pass up on and it didn't disappoint. Mark Waid takes the pulp goodness that is the Rocketeer, puts him and his sexy lady (and another, plucky assistant gal) and puts them against motherfucking dinosaurs and then Chris Samnee draws the shit out of that premise. How can you not love this book? Answer: You Can't.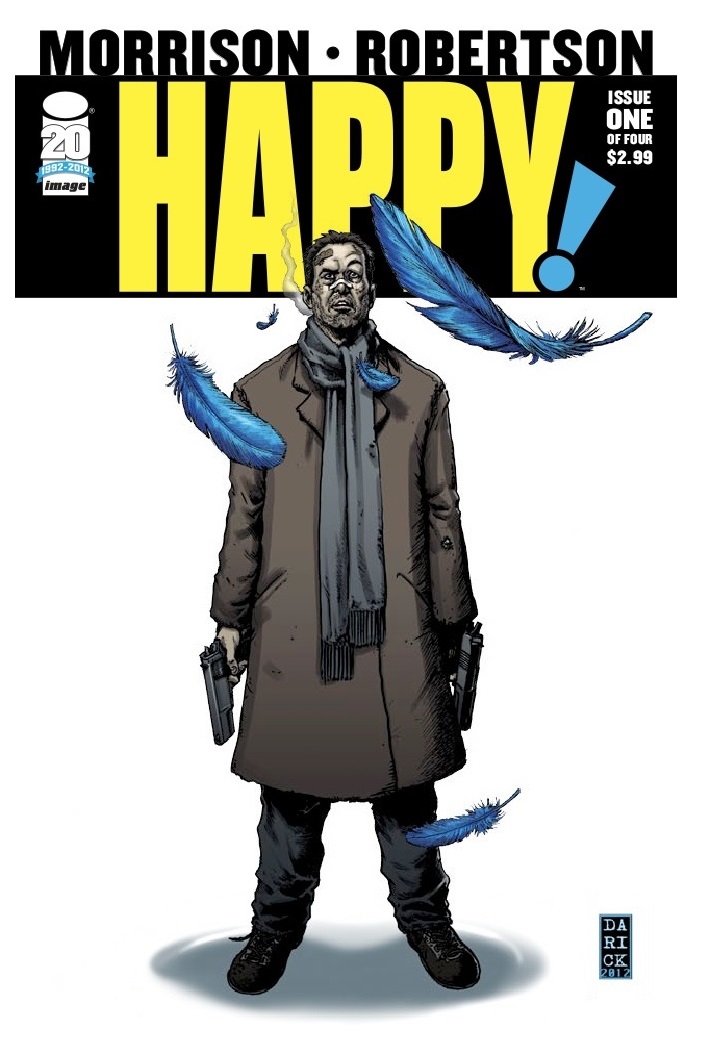 Henry Higgins is My Homeboy
:
HAPPY! (Image Comics)
Because Grant Morrison can't leave any good ideas for the rest of us, he decided to write one of the most inventive noir stories I've ever seen. By matching the hardboiled Nick with the bouncy Happy, Morrison found one of the most entertaining duos of the year, and a holiday comic I'll reread every year.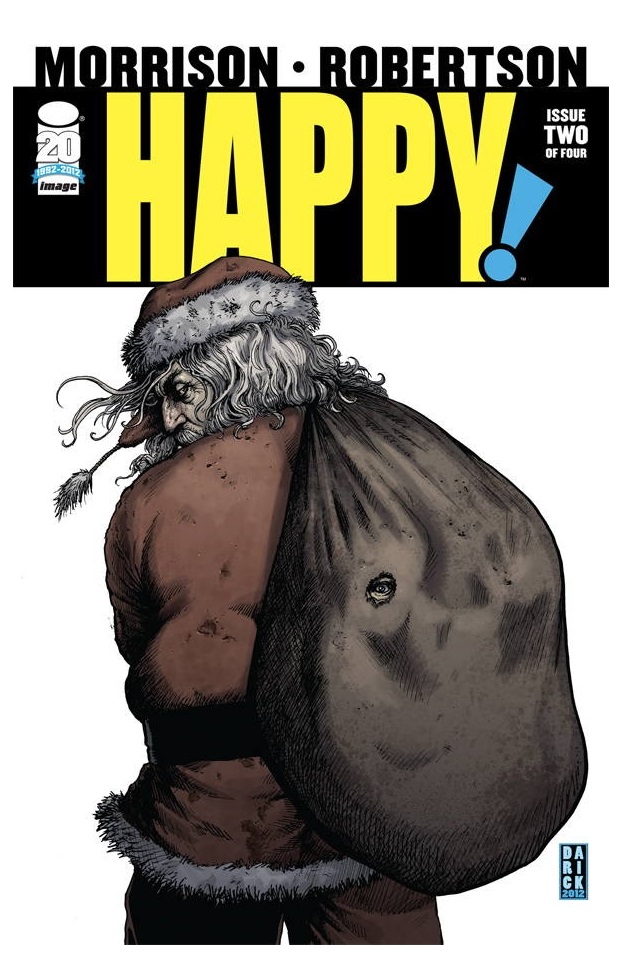 Matt Adler
:
HAPPY (Image Comics)
Take one of my favorite writers, Grant Morrison, and one my favorite artists, Darick Robertson, and put them together… well, duh, of course I was going to like this. But both writer and artist continue to surprise me with their versatility. Morrison, known for his way out there concepts, tricks us at first by opening with a hyper-gritty, street level book (that seems more than likely to be a bit of satire of Robertson's frequent collaborator, Garth Ennis), and then turns it on its head by bringing in Happy The Horse, a little girl's imaginary friend who is desperately seeking the help of the book's protagonist, Nick Sax, the archetypal hard-bitten anti-hero. Robertson excels equally at portraying the book's gruesome action, as well the ridiculous moments involving a cartoon who has invaded our world. There's still one issue to go, but even so, it's not too soon for me to call this my favorite miniseries of 2012.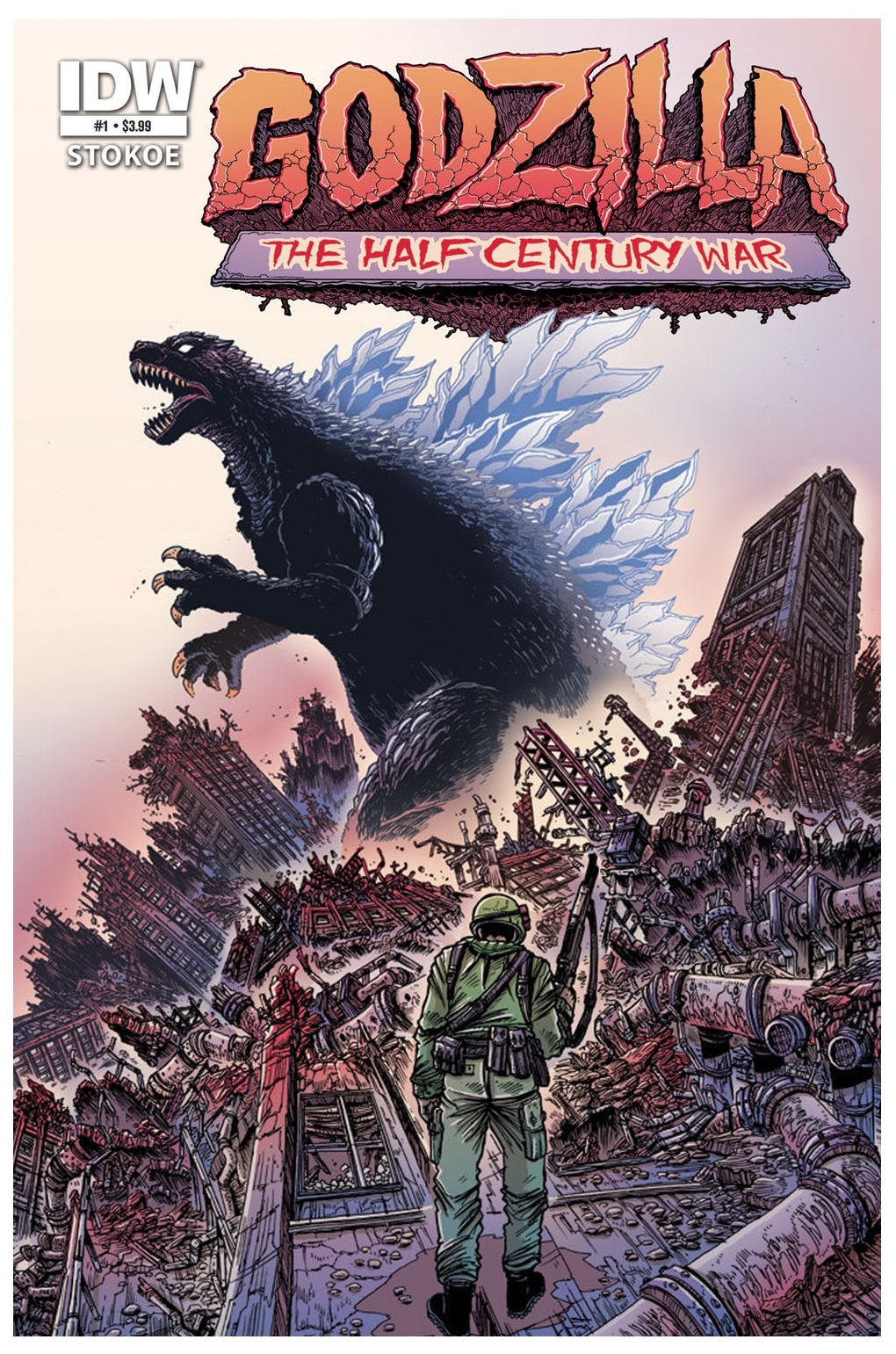 Masked Man
:
GODZILLA: THE HALF CENTURY WAR (IDW Publishing)
To be honest, I didn't read many mini-series in 2012- MINUTEMEN, ROCKETEER, a few others. But the one that impressed me the most was IDW's seemingly blank check to James Stokoe. Just letting Stokoe do whatever the heck he wanted to do with the King of Monsters. So with his massively detailed pages, Stokoe has gone over Godzilla's career (streamlining it as he goes) through the eyes of one of the poor saps that have tried to kill him, Ota Murakami. Through this Japanese soldier, Stokoe manages to ask questions about what can one man do- or even the world against the likes of Godzilla. And in true human ingenuity, other characters attempt to 'weaponize' Godzilla for their own purposes. All the while Godzilla moves through the decades, 1950-2000, duking it out with fellow monsters amidst massive amounts of destruction that Stokoe can depict so well. And while each issue is fun on its own, it's when it's collected that true magic of the story comes out.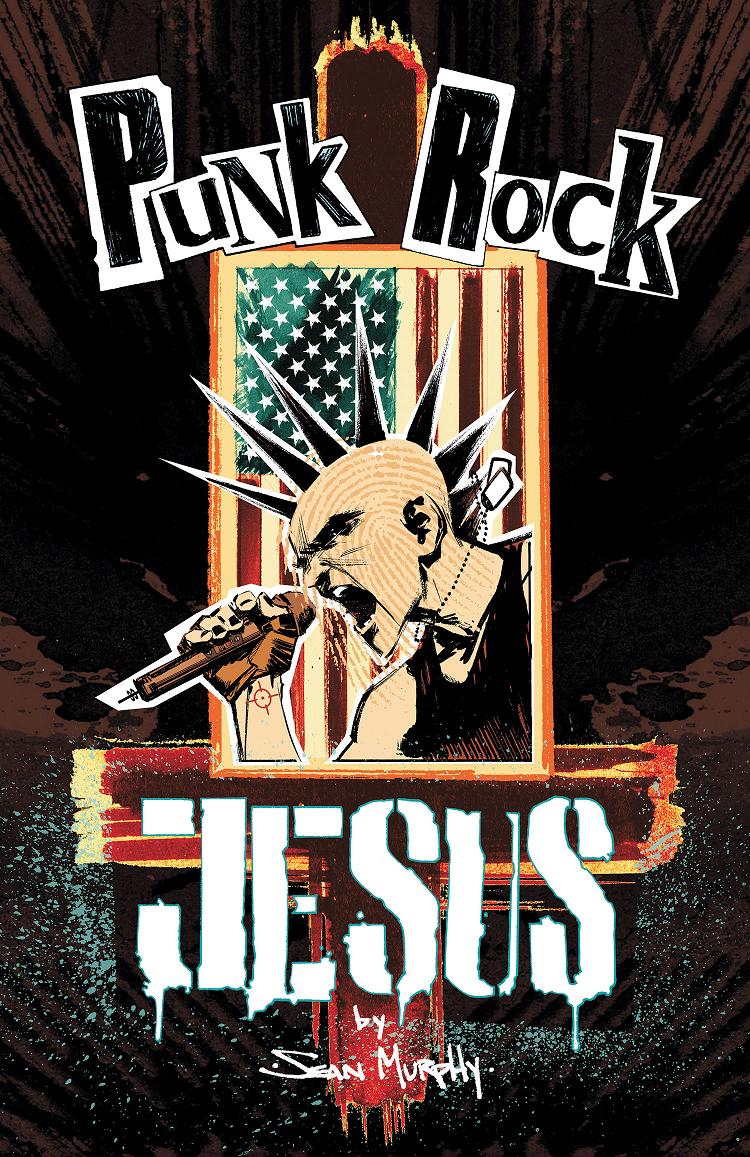 Vroom Socko
:
PUNK ROCK JESUS (DC Vertigo)
How the hell did Sean Murphy get away with this? A comic about a reality tv producer who clones Jesus? A clone who eventually fights back against his life on television, declares himself an atheist, and joins a punk band? A comic that covers such themes as personal manipulation for financial gain, the importance of individual identity, the inherent unreality of reality tv, religion and those who use it to make money, religion and those who use it to make themselves more important than others, religion and politics, religion and violence, and did I mention religion? A comic that manages to balance all those themes and actually be a phenomenal read? And it was published by a subsidiary of Time Warner? Sean Murphy has balls, man! King of Kings sized balls!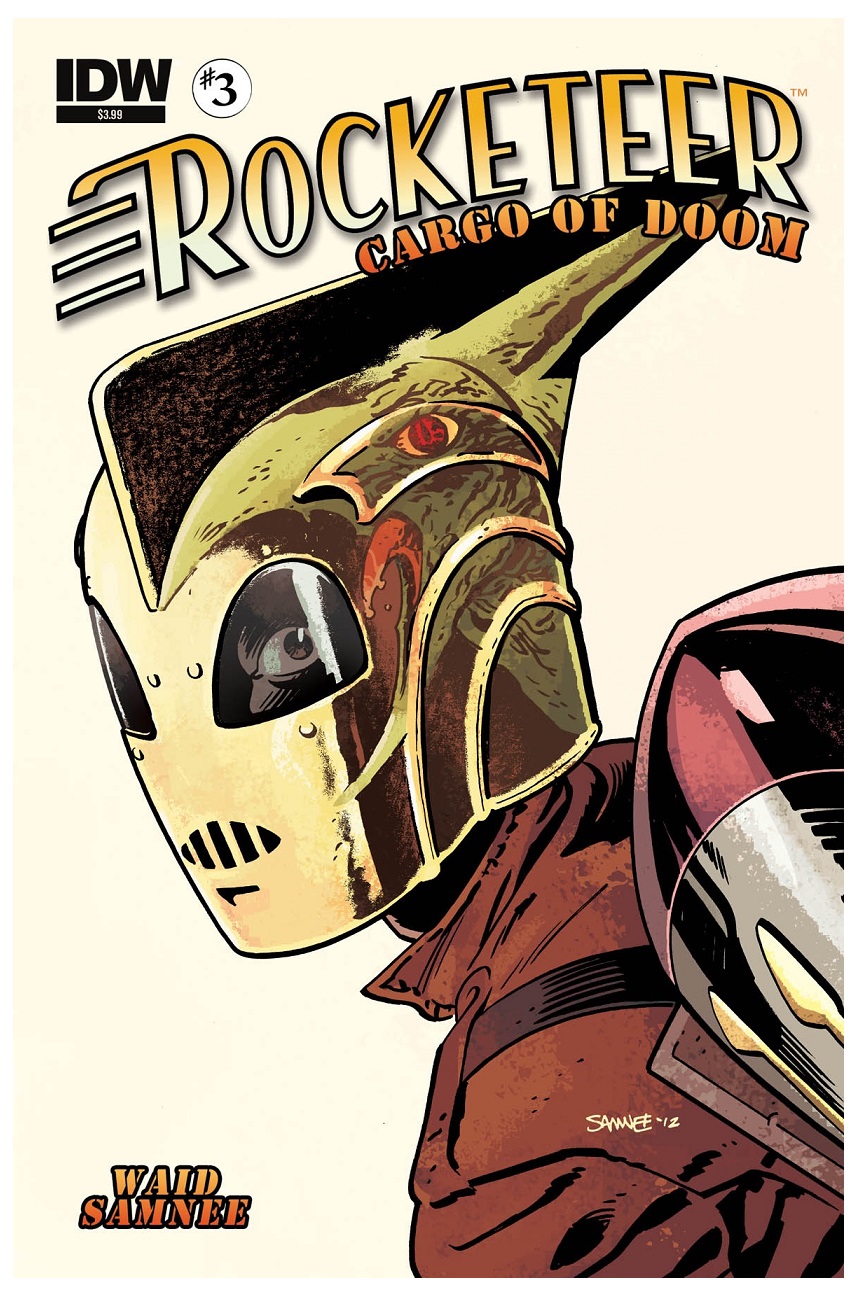 MajinFu
:
THE ROCKETEER: CARGO OF DOOM (IDW Publishing)
Unfortunately with the move away from the local comic shop and my busy schedule, I wasn't able to find a lot of time to read many minis this year, but still found the time to pick up this enjoyable Rocketeer book. Sure, that love triangle with the teenager was a little awkward, but when you've got a climax where a guy in a jetpack is trying not to get eaten by a freakin' DINOSAUR does it really matter? The simple answer is no, it does not. With his work on this book and in Daredevil, it's become apparent Chris Samnee is one heck of an artist. That was obvious from reading Thor: The Mighty Avenger a couple of years back, but Samnee continues to improve with each and every fresh project. His figures are lifelike without losing that cartoonish vigor. The faces he draws are always wonderfully expressive. He seems tailor-made for a book like Rocketeer, where he can put that wholesomeness in his illustrations to good use in a fun mini-series.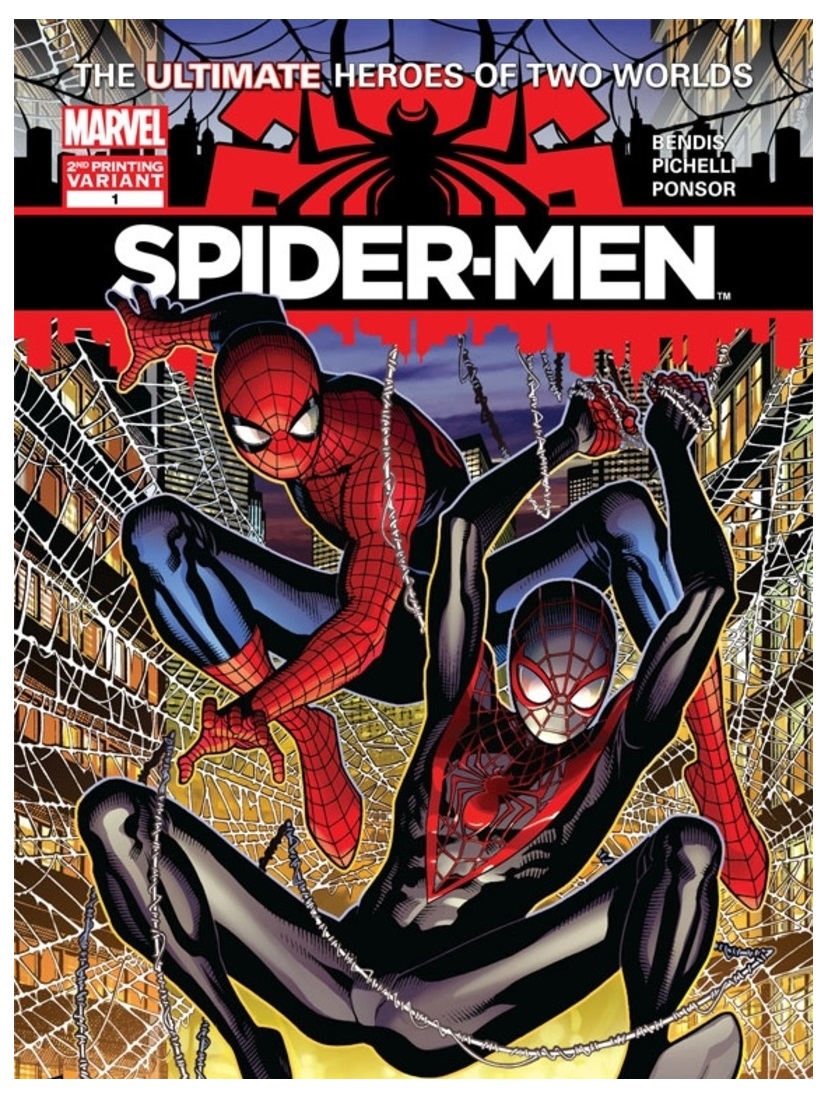 The Writing Rambler
:
SPIDER-MEN (Marvel Comics)
I thoroughly enjoyed SPIDER-MEN and going back now seeing that it truly was one of Peter Parker's last great adventures (until Marvel resurrects him and ends this superior spider-madness) makes me appreciate it even more. To see the 616 Marvel Universe's Peter enter the Ultimate world (where he had been killed as a teen Superhero) and how that world reacted to seeing a fully grown Peter Parker was just a joy to read. Everything about the story was done right for me. Having the focus on Peter and not Miles was just the right choice and because if it, it helped strengthen Miles character going forward in his own book. There were great parts all around but to see the Ultimate Universe's Aunt May and Gwen Stacey come face to face with Peter was one of the most heart wrenching moments I've seen captured all year. Five issues of an excellent Spider-Man story were told and we were even left with the hanging question of Miles' existence in the regular 616 Marvel universe. You really couldn't ask for more in a miniseries.
The Dean
:
STAR WARS: DARTH VADER AND THE GHOST PRISON (Dark Horse Comics)
The most fun I had this year in miniseries form was with Haden Blackman and Agustin Alessio's STAR WARS: DARTH VADER AND THE GHOST PRISON (you can check out my review here: http://www.aintitcool.com/node/56639#2). Aside from a few random issues I'd picked up as a kid, this was really the first STAR WARS story I read in comic form, and I think it's a perfect entryway for those who love the films, but are wary of anything not coming directly from Lucas (though it seems like it's more the other way around these days). Being set just before then events of A New Hope gives DARTH VADER AND THE GHOST PRISON a familiar look to the original trilogy, but shows the Galactic Empire as a developing governance, building a body of young cadets to enforce their rule all over the galaxy. Intrigue abounds as a plot to kill the Emperor is barely foiled, and the mysteries of this "Ghost Prison," its inmates, and Vader's involvement is revealed. It's quick, it's fun, it builds a new interest in the Star Wars universe, and it's easily my favorite mini from last year.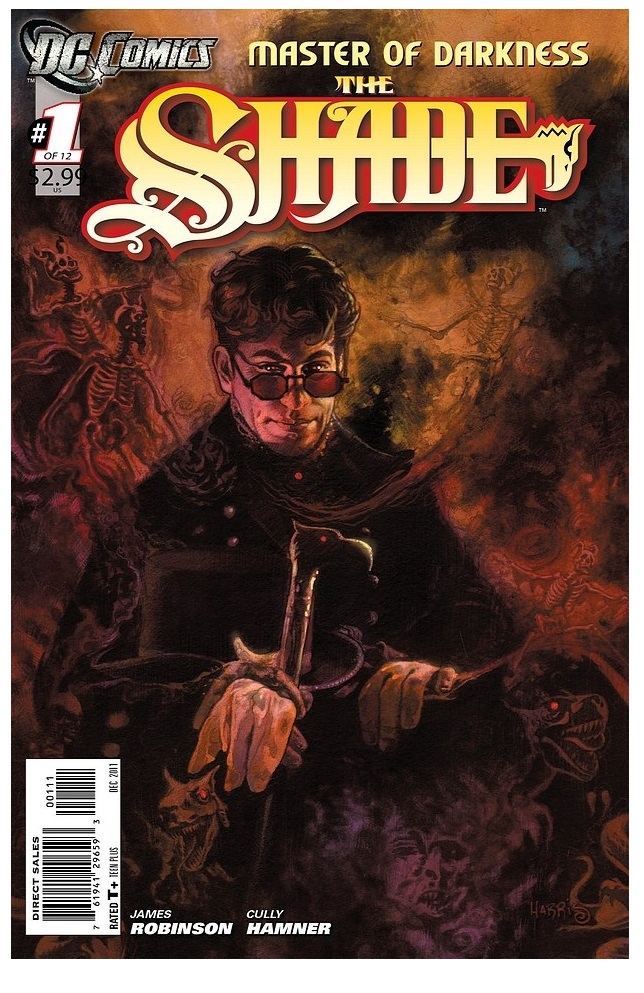 BottleImp
:
THE SHADE (DC Comics)
This mini (or with 12 issues, perhaps I should say maxi) series was a pleasant surprise, seeing as how I fully expected everything James Robinson had written involving the Justice Society, Starman and the Shade to vanish into the ether with the advent of DC's "New 52." Thankfully the powers that be did not throw out the baby with the bathwater, and Robinson was given the chance to do what he does best: write in the Shade's florid voice. Sure, there was some initial confusion with the "New 52" look Deathstroke showing up—how could they both exist in the same universe, since the Shade was a product of the Golden Age adventures of the JSA, which now never existed?—but when all was said and done this series was a well-written, beautifully drawn globe-spanning adventure that gave the faithful readers more details of the mysterious villain-turned-semi-hero's life, while hinting at further mysteries to be explored.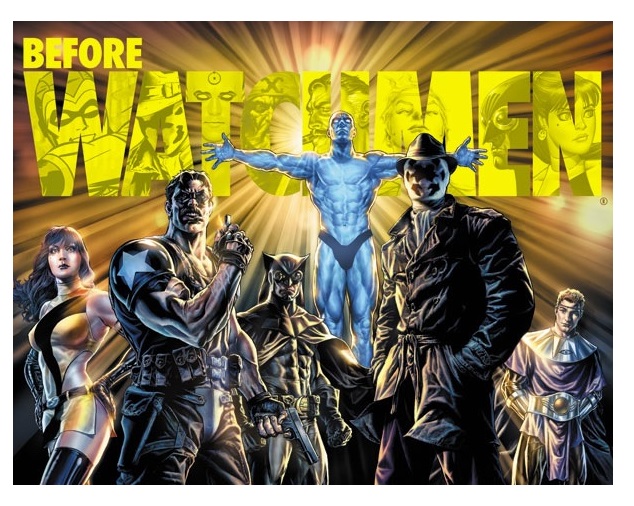 Optimous Douche
:
BEFORE WATCHMEN (DC Comics)
Before someone throws out the obligatory fuck BEFORE WATCHMEN, I would just like to say if you put the original work on a pedestal then absolutely skip these 20 + books. As much as I love the books, I don't fault your feelings and I actually respect your dedication. However, if you love great comics this is the place to look. The project has brought together some of the greatest names in comics who all brought their A-games. Amanda Conner, JMS, Azzarello, Jones, Bermejo and Cooke fit all the books into the context of where the characters must end up before the start of WATCHMEN, while delivering new insight into the psyche of each individual Crime Buster. The Absolute edition of this series will be a tome to behold.
---
Best Publisher!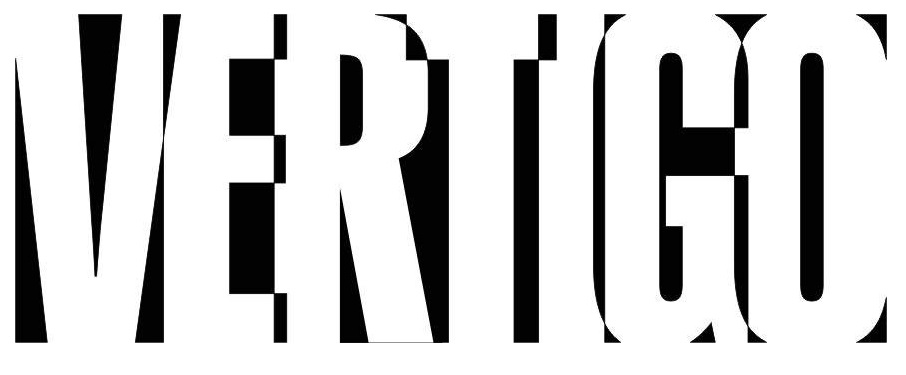 Optimous Douche
:
Vertigo (DC Comics)
With the loss of Karen Berger, there's no telling what tomorrow will bring for Vertigo, so I wanted to give it one last hurrah. Old favorites like FABLES remained stronger than ever. Swan songs for SWEET TOOTH and HELLBLAZER show that endings are right, just and should happen more often in comics. And new comers like NEW DEADWARDIANS and SAUCER COUNTRY have been some of my favorites of the year. This adoration also doesn't account for the plethora of one-off graphic novels like A.D.D. and PRINCE OF CATS that show the gaping chinks in the spandex armor of superhero comics.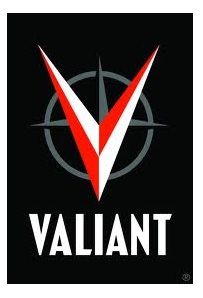 Ambush Bug
:
Valiant Entertainment
There's no other comic company out there who has such a great track record so far. Keeping the number of their comics low while maintaining a high level of quality is what made the original Valiant comics so memorable to me. Though the old company made it's share of mistakes and kind of faded away, this new Valiant lead by people who want to put out the highest quality comics have been doing it all year long. Every one of this company's comics ARCHER & ARMSTRONG, X-O MANOWAR, SHADOWMAN, HARBINGER, & BLOODSHOT is a joy to read each and every month and out of all of the comics companies out there, Valiant is the only line of books which I read in its entirety. My advice to Valiant, don't overdo it. Don't expand too much. And just keep on putting out the strongest comics on the shelves and I'll name Valiant the best comic publisher every damn year.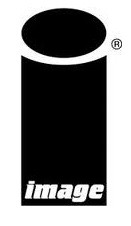 Humphrey Lee
:
Image Comics
Given the state of the comics world for the past couple years and the foreseeable future, I do not really see this company budging from this slot for a while. Right now all the talent is funneling through this company, whether it be up-and-comers like Charles Soule, Jim Zub, and a handful of others earning their stripes here, or this being the new place for the veterans to get their creator-owned on, this is the happening publisher right now. Not only are they publishing a diverse line with such staples as SAGA (more on that later too), THE WALKING DEAD, INVINCIBLE, THE MANHATTAN PROJECTS, and so on, but every month there's a handful of new #1's well worth a look or three. Twenty years after the company's inception and it is everything that it promised to be and more.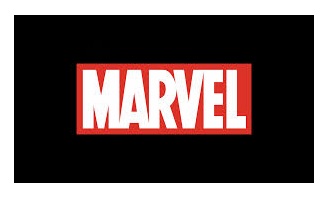 Henry Higgins is My Homeboy
:
Marvel Comics
Last year, DC took a bold step; Needing to revitalize their approach to comics, DC editorial swept the slate clean. The New 52 hit, and now everything was "new". This past year, Marvel looked at that plan, and said to themselves, "Hey, let's do that, but not bad". Marvel NOW has produced some of the most exciting super hero comics in years, drawing in readers to titles they may not have read otherwise. They made smart choices on titles, taking new approaches or reteaming old partners. They became willing to change the established status quo while reversing more questionable choices (More Mutants, plus Cyclops is kind of a terrorist now, and that is going to be great), and managed to make it all feel fresh and most importantly, fun. I'm genuinely excited to see where everyone goes now that they're all in this direction, and that's a wonderful feeling. Also, THE AVENGERS made like, all the money in the world.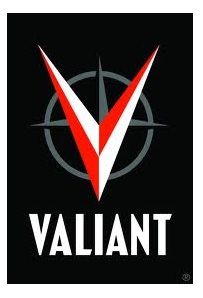 Matt Adler
:
Valiant Entertainment
If a textbook is ever published on how to build a comic book publisher, they should hire the folks behind Valiant to write it. In a brutal, unforgiving market where books are cancelled every month, and companies drop like flies, Valiant has it figured it. They identified where the demand is in the market (yes, it's superheroes) and then zeroed in on a niche that isn't consistently being filled by the Big Two; the need for a smart, well-thought out superhero universe with compelling visuals, and storylines that don't require an absurd amount of time and money to follow. Their biggest strength is in their consistency; you can look across the Valiant line, and there isn't a bad book among the bunch. Much credit has to go to Valiant EIC Warren Simons, who has assembled an impressive array of artists and writers to maintain that quality level across the board. That consistency is enormously encouraging to anyone considering picking up a new Valiant book; with that kind of track record, you know you've got a good chance of getting your money's worth, and that question is always the biggest obstacle any new book faces.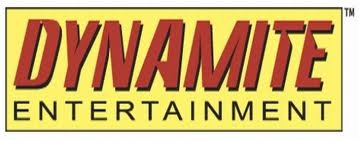 Masked Man
:
Dynamite Entertainment
So they didn't have any Eisner winning books (though cover artist Francesco Francavilla won this year with some of their covers on his resume), nor did they have any massively popular #1 issue marketing schemes. And without the backing of Disney or Time Warner they still managed to crank out quality work each month. Bring back classic characters like Flash Gordon, the Spider and Peter Cannon Thunderbolt. They also carried Garth Ennis's THE BOYS to the bitter end, let Ennis try his hand at THE SHADOW, gave Kevin Smith's THE BIONIC MAN movie script a home, and keep Alex Ross busy with great looking covers every month- not to mention getting him to do interior pages on the never seen before team-up comic: MASKS. To me, Dynamite is the little company that could, they want to make fun, cool comic books of characters they love and this year they did that very well.

Vroom Socko
:
Kickstarter
Technically this isn't a publisher, but how can you talk about comics in 2012, or even the arts in general, without bringing up the impact of KICKSTARTER, which this past year simply exploded. It's still too early to say if this sort of crowd funding of art will endure, or if it's just another internet flash in the pan. But for 2012, the impact is definitive.

MajinFu
:
Kickstarter
In the summer of 2012, I made my first pledge to a project on Kickstarter, a comic by the name of DUSTER. The book still isn't finished (should be ready by October 2013) but as a pledge to the project I get regular emails straight from the creators on its status. In a market where comics may be plagued by huge delays or they are just flat-out never finished, it's nice to get little updates on a project you're genuinely committed to. The company helped a lot of writers and artists get the financial backing necessary to complete their own dream projects, including big names like Garth Ennis. A simple perusal of the site's comics section will tell you how many more potentially great books are out there just waiting for your support. Kickstarter is the future of creator-owned work, and if 2012 is any indication, the future is looking very bright.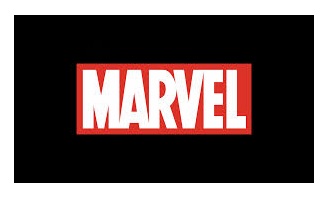 The Writing Rambler
:
Marvel Comics
For me, the idea of best publisher always comes back to the big 2. It's not out of disrespect to the fantastic work other publishers (Image comes to mind especially) are doing, it's just that the majority of my yearly reading is coming from DC and Marvel as I find myself so invested in the characters. Usually I side with DC on the matter but despite the phenomenal run that BATMAN has been on I just think Marvel has been better overall throughout the year. There's been huge events like AVENGERS VS X-MEN (which despite my usual feeling that Marvel never ends strong, they actually did this time) and the final run for AMAZING SPIDER-MAN (which I didn't particularly care for, but the year as a whole for Spidey I rather enjoyed). You also had Ed Brubaker's final issue of CAPTAIN AMERICA, the acclaimed HAWKEYE and DAREDEVIL books and the launch of MARVEL NOW, which despite being hit or miss for many of the titles, still has people talking. Overall it was a good year for Marvel as a publisher and despite how easy it can be to take shots at the guys on top, I think 2012 was another year showing why they are the best there is at what they do.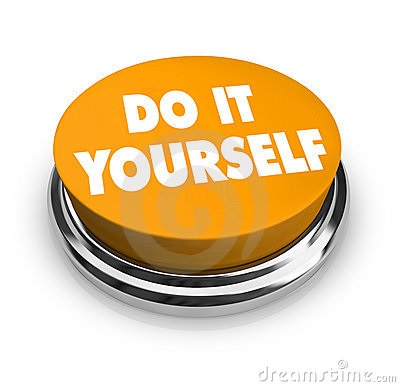 Lyzard
:
Self-Publications
If you follow Steve Niles and Eric Powell on Facebook or Twitter, you get pounded by the gospel of creator-owned and indie comics. Self-publication seems to be the way for the industry to grow. Web comics is a cheaper option for those trying to break in and the growing popularity of Kickstarter projects (such as FUBAR) present aspiring comic book writers and artists an opportunity to get their work out there, thanks to the fans and not "the man."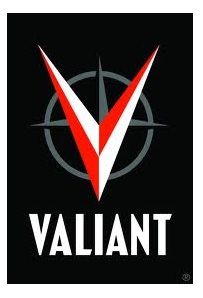 The Dean
:
Valiant Entertainment
Quite a big year for the "start here" brand of comic storytelling, but nobody did it better than Valiant. Not having to shift gears mid-continuity helps, and having about a decade between street dates for some titles gives you a nice clean break to start from, but Valiant still managed to impress by boldly reclaiming their rightful spot as perhaps the best alternative to the big two superheroes. It was really a pretty great year for comics in general, I think, with a lot of risks being taken and interesting titles popping up all over, but what set Valiant apart from the rest was a remarkably consistent level of quality that put one of their titles among my favorite reads almost every week. I was ready for them to go the New 52 route and put all their efforts into two or three series, but it became clear throughout 2012 that this publisher was taking a great deal of pride in their brand, and picking up any comic with the Valiant logo on it has been an easy decision to make every Wednesday.
Now it's time to pick your own @$$ies in the Talkbacks. Thirsty for more @$$ie Awards? Look for more tomorrow with picks for…


Best One-Shot/Annual/Special!
Favorite Super Team!
Best Artist/Art Team!
See you then!
---
Editing, compiling, imaging, coding, logos & cat-wrangling by Ambush Bug
Proofs, co-edits & common sense provided by Sleazy G
Remember, if you have a comic book you'd like one of the @$$holes to take a look at, click on your favorite reviewer's link and drop us an email.


---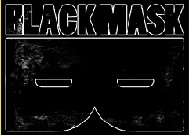 Find out what are BLACK MASK STUDIOS and OCCUPY COMICS here and on Facebook here!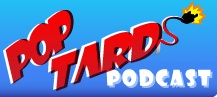 Want more in all things Geek?
Check out PoptardsGo and on Facebook here!




---

Get your copy of highly-anticipated anthology TOME by 44FLOOD today on their Kickstarter!

Check out AICN COMICS on Facebook and Comixpedia.org!