The Kidd here...
After releasing character posters for Don Cheadle and Guy Pearce, Marvel Studios has quickly gotten around to putting one out there for the one character in IRON MAN 3 that may be just as important as Robert Downey Jr.'s Tony Stark, and... man, does The Mandarin look absolutely bad-ass here or what?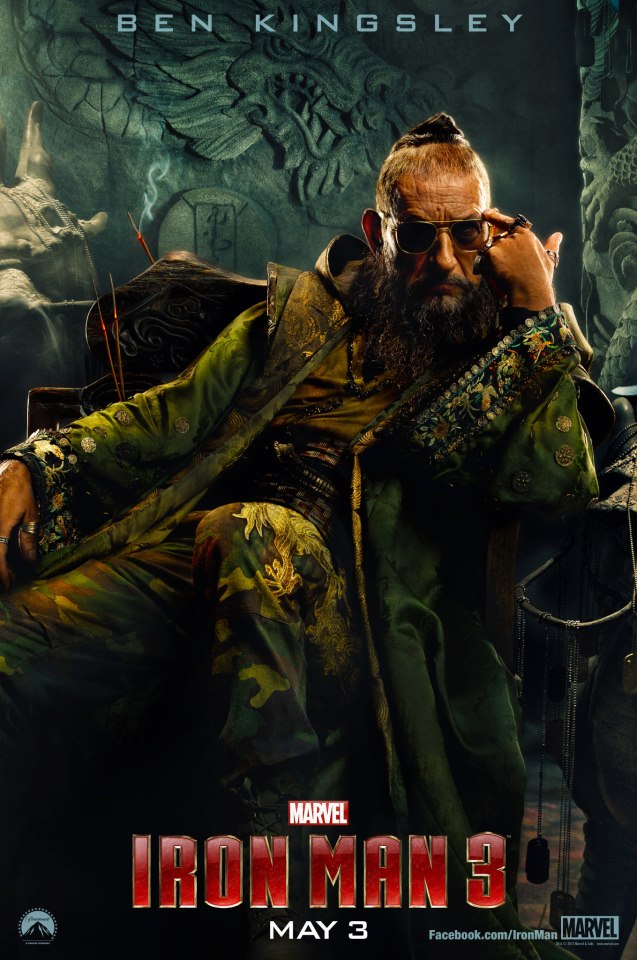 From what I've been hearing already, Kingsley is set to deliver one of the more interesting villains we've seen before in a comic book film, expanding upon some of your preconceived notions of who The Mandarin should be, in order to fit into this Marvel Cinematic Universe. Fans of Iron Man have been waiting for The Mandarin to finally arrive on the scene since the first film, and I get the feeling they'll be a little surprised yet very satisfied with this take on the character that they're going to get in May (April 26 if you're overseas where you're going to get it a tad earlier).
But if I could levy one complaint on this otherwise awesome one sheet, it's that they went with too much of a close-up to showcase the character... and I can only make that judgment based on this uncropped art from Empire of the same imagery, which gives a better sense of place as to where The Mandarin is. But the one detail that really makes this version much cooler for me is found sitting beneath The Mandarin's foot. Take a look...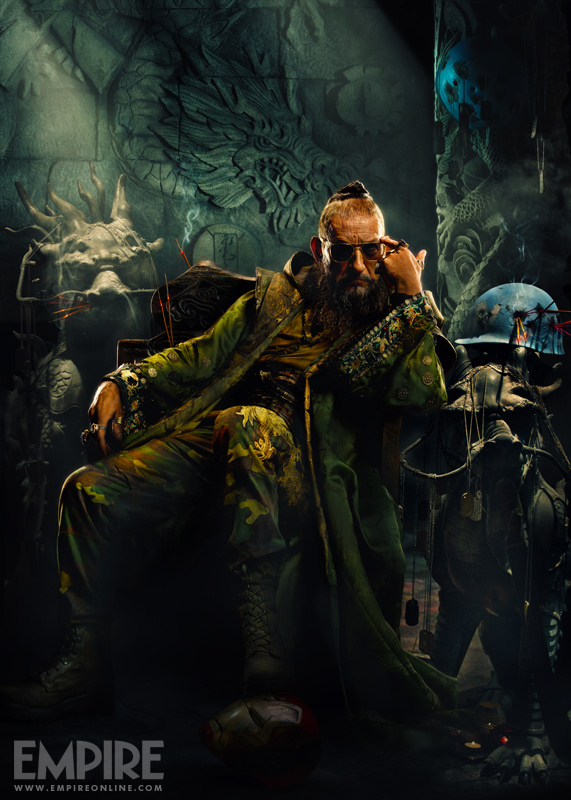 Either way though... I'm good.
-Billy Donnelly
"The Infamous Billy The Kidd"
Follow me on Twitter.
Like me on Facebook.