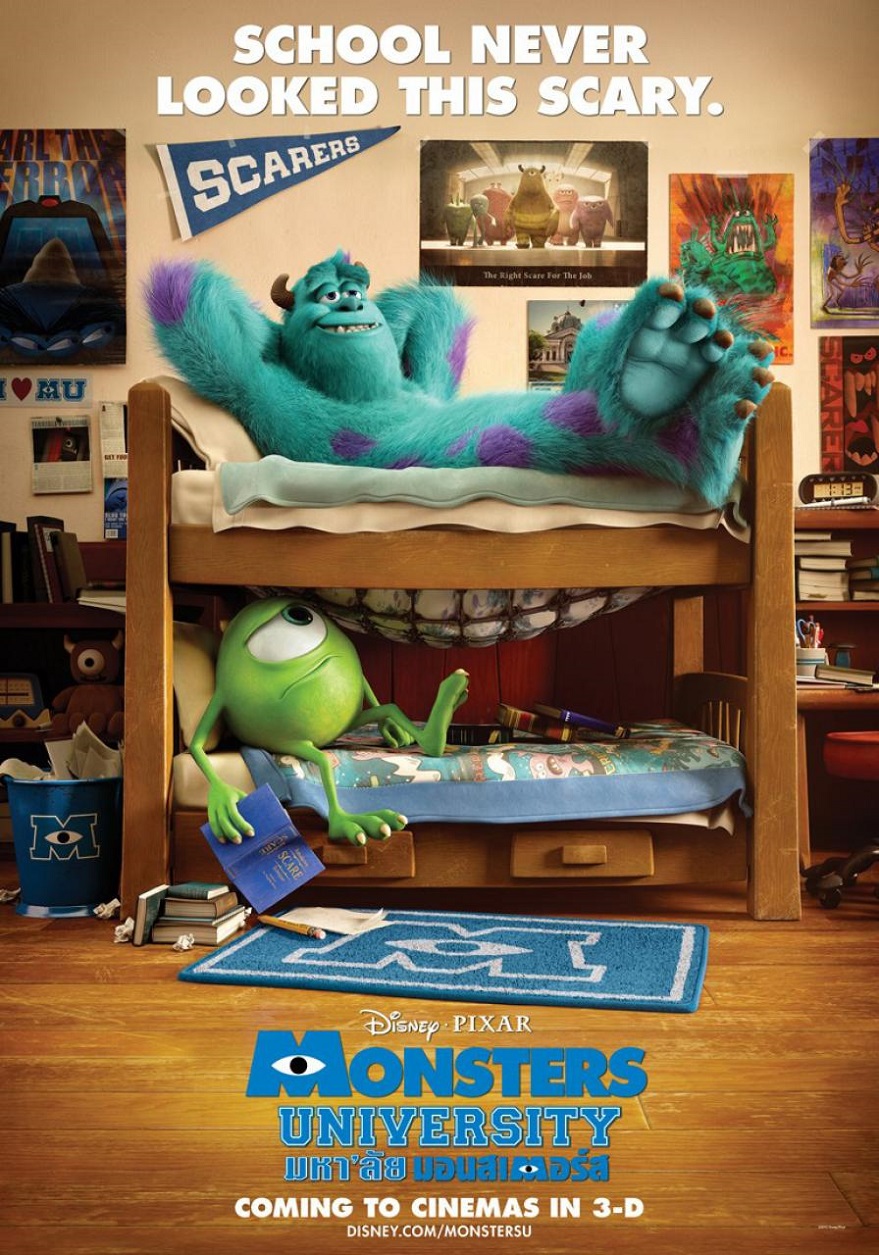 Nordling here.
There's not a lot of new footage in this extended featurette, but director Dan Scanlon pretty much lays out the entire plot of the movie here. And I really like what I'm hearing. This may well be REVENGE OF THE NERDS for the little ones. All that's missing is Booger, but since many of the monsters look like boogers... yeah. Oh, and probably no gratuitous monster nudity. But I digress.
Ordinarily the idea of a prequel to MONSTERS INC. would make me cringe, but I do think that there's a story to be told here. Plus, Billy Crystal and John Goodman had such a great chemistry together that to have them play Mike and Sully again should be really great. Besides, a sequel to MONSTERS INC. is probably out of the question (and that's a good thing). Yeah, we all know how this movie will likely end, so the stakes aren't very high for those of us who saw the first one. But what I'm most excited to see is the comedy of it all and the weird creature designs. Jury's still out somewhat, but I'm more on board now than before. Thanks to UpcomingPixar for the video.
MONSTERS UNIVERSITY opens this June.
Nordling, out.