Ahoy, squirts! Quint here. With stop-frame animated movies not doing so hot at the box office in 2012 I was worried that particular way of doing animated movies was on the endandgered list. Thankfully my fears were misplaced because today Laika announced their next feature with Focus: The Boxtrolls will be their third film together after Coraline and ParaNorman.
The press release calles The Boxtrolls, based on Alan Snow's Here Be Monsters, a 3D stop-motion and CG hybrid which made me sweat for a second, but then I remembered that you could describe ParaNorman the same way.
I'm totally not against CG animation, but the beauty of the stop-motion work that Laika and their peers do can not be understated and I'd hate to see that particular form of animation become drowned out even in the few stop-motion films we still get.
So, I'm a little twitchy when it comes to that shit, but Laika does amazing work, turns out great material and I'm super excited for this one. And check out their cast!
Ben Kingsley, Toni Collette, Elle Fanning, Jared Harris, Simon Pegg, NIck Frost, Richard Ayoade, Tracy Morgan and Isaac Hempstead-Wright all lend their voices.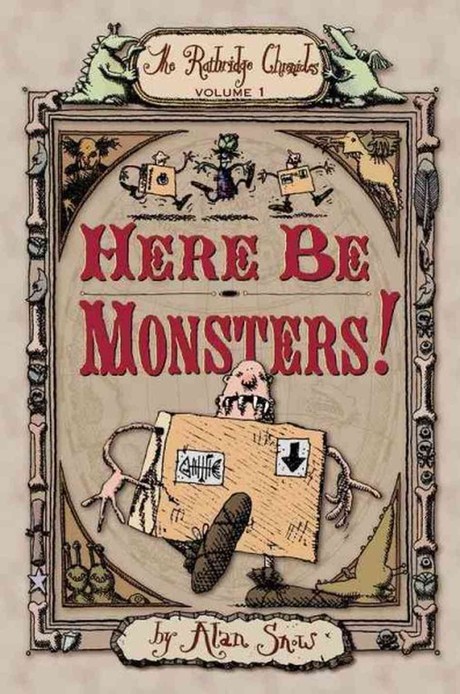 The film will be co-directed by Open Season's Anthony Stacchi and Laiki's own Graham Annable, who was a story artist on both Coraline and ParaNorman and while newly announced has been worked on for some time already because they're releasing in October 2014 (this things take a looooooooonnnnnggggggg time to make).
Here's the plot description from the ol' press release:
The Boxtrolls is a comedic fable that unfolds in Cheesebridge, a posh Victorian-era town obsessed with wealth, class, and the stinkiest of fine cheeses. Beneath its charming cobblestone streets dwell the Boxtrolls, foul monsters who crawl out of the sewers at night and steal what the townspeople hold most dear: their children and their cheeses. At least, that's the legend residents have always believed. In truth, the Boxtrolls are an underground cavern-dwelling community of quirky and lovable oddballs who wear recycled cardboard boxes the way turtles wear their shells. The Boxtrolls have raised an orphaned human boy, Eggs (voiced by Mr. Hempstead-Wright), since infancy as one of their dumpster-diving and mechanical junk-collecting own. When the Boxtrolls are targeted by villainous pest exterminator Archibald Snatcher (Mr. Kingsley), who is bent on eradicating them as his ticket to Cheesebridge society, the kindhearted band of tinkerers must turn to their adopted charge and adventurous rich girl Winnie (Ms. Fanning) to bridge two worlds amidst the winds of change – and cheese.
So, yay! Another gorgeous movie from Laika, who are very quickly establishing themselves as the Pixar of stop-frame animation in terms of quality of content and abundance of heart.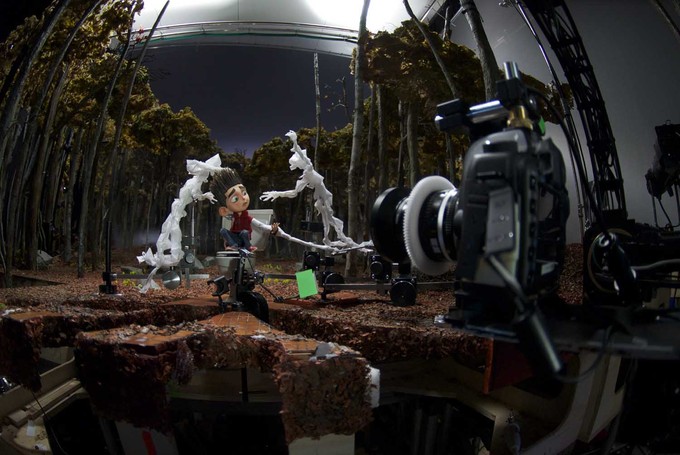 -Eric Vespe
"Quint"
quint@aintitcool.com
Follow Me On Twitter