Keeping this one nice and short...
J.J. Abrams' STAR TREK INTO DARKNESS officially opens May 17 of this year (Khanberbatch???? I truly have no idea...), but there's evidently a 'fan screening' two days early (May 15).
Tickets to this May 15 unveiling are now available though the film's App, which can be found HERE. I'm not clear on whether these tickets will ultimately go on sale to the masses. or if they will remain available only through this App. Hopefully the latter, as it's kind of a cool idea.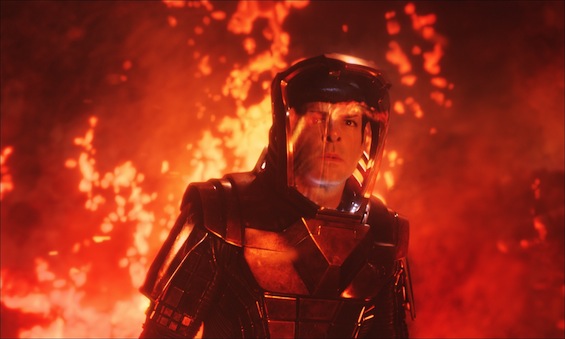 -------------------
Glen Oliver