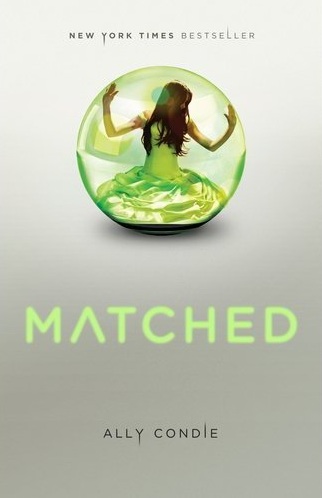 Beaks here...
YA movie adaptations are all the rage nowadays, and Disney, never one to miss out on a profitable trend, is reportedly looking to launch a franchise based on Ally Condie's popular MATCHED trilogy.
According to The Hollywood Reporter, the gargantuan studio would like to hand the reins to director Jon Chu, who helmed G.I. JOE: RETALIATION and the Beaks family favorite STEP UP 2: THE STREETS. Having never read the books, I'm sure Chu would be a perfect fit for the futuristic story about an independent young woman who rebels against an authoritarian society's insistence on arranged marriages. The screenplay is by Michelle and Kieran Mulroney (of the Dermot Mulroneys), who previously wrote SHERLOCK HOLMES: A GAME OF SHADOWS. Adam Shankman is producing, which is far preferable to Adam Shankman directing.
If you want to see a YA fiction done right, read Robert Cormier's THE CHOCOLATE WAR and then check out Keith Gordon's deeply somber film (scored to Yaz and Peter Gabriel). I also highly recommend Cormier's I AM THE CHEESE, which was less successfully adapted for the big screen by Robert Jiras.