Ahoy, squirts! Quint here. I've been asked many times how pissed off I am about Disney buying Lucasfilm and beginning work on a ton of Star Wars films. People expect me to be foaming at the mouth pissed, but honestly I'm the exact opposite. I kind of wish they would leave the Skywalker family alone and do a whole new trilogy, but I'd be lying if I said I'm not excited to see older Mark Hamill going full circle and becoming the Obi-Wan mentor type.
Also, George Lucas seems to be taking the role I wish he would have taking on the prequels. He's the idea guy, the kind of overlord of the universe, but other creative voices are going to be pushing the films forward. That template worked really well for the Clone Wars series and the original trilogy.
I had a feeling Disney was taking this seriously and wasn't just going to fart out some bullshit and slap "Star Wars" on it. They don't want one trilogy, they want a franchise that can last as long or longer than James Bond.
Them bringing Lawrence Kasdan on to help write some of the new trilogy was proof of that and now we have another bit of evidence that Disney knows what they have.
In an interview with the lovely Jenna Busch Fanhattan, legendary poster artist Drew Struzan and Being Human/The Clone Wars/The Force Unleashed's Sam Witwer Struzan dropped a big bomb: He has been approached by Disney to produce new art work for the upcoming Star Wars trilogy.
If you're a Star Wars fan, you're doing backflips.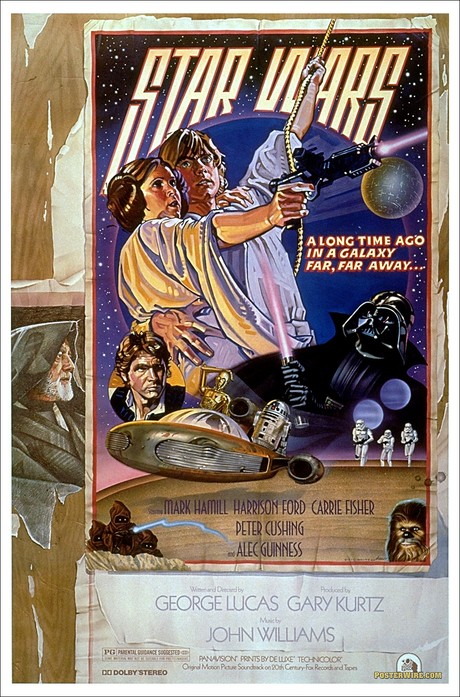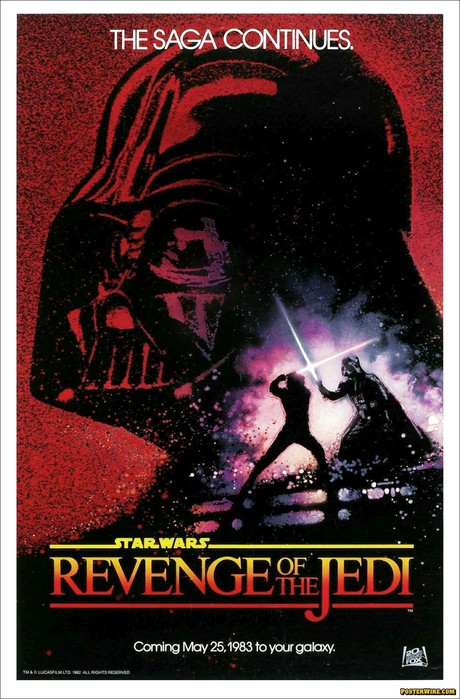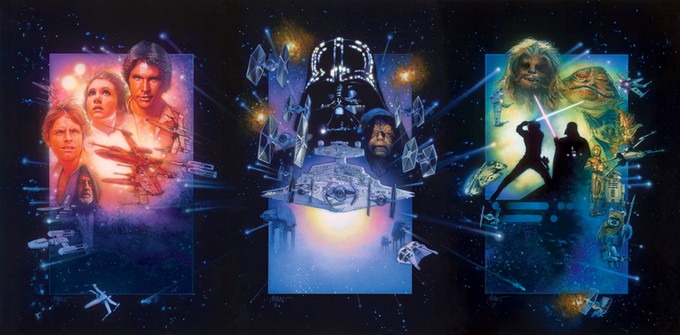 Of course, Struzan isn't a guarantee these movies will be amazing. He did fantastic work on the prequel posters and Steven Spielberg brought him back for Kingdom of the Crystal Skull. Hell, it's not even a guarantee that Struzan will do the work. He is retired and only does work that he believes in. That said, I know he feels an attachment to Star Wars and Indiana Jones and I don't see him turning this down.
Make sure to read the full interview, based on the below piece of art Struzan did for Witwer's Being Human, at Fanhattan to get all the informations.
This keeps getting better and better. Now if they just announce an amazing director for Episode VII I'll be on edge until May 2015. Could my beloved Star Wars be coming back to me, finally?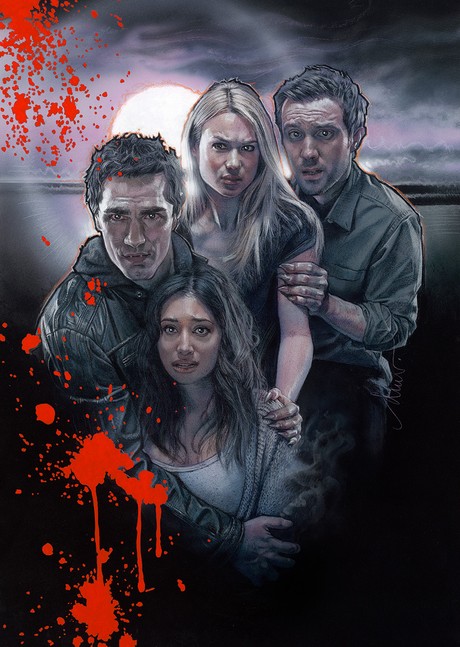 -Eric Vespe
"Quint"
quint@aintitcool.com
Follow Me On Twitter