Ahoy, squirts! Quint here with today's Behind the Scenes Picture.
I really love this shot, but it's one of that BTS pics that technically is behind the scenes, but it could also be a publicity still.
Call me crazy, but I don't remember this moment in Blazing Saddles. That's clearly the set of the "French Mistake" musical moment and looks like Cleavon Little and Gene Wilder are taking a dive in the pool. And look, that's Mongo in the back far left!
I know this is a crazy sequence as Mel Brooks' awesome crazy western spills over to all the other movies filming in the backlot (inspired comedy, by the way) so it's possible this happened in the background somewhere and my old brain just doesn't recognize it, but whatever. Cleavon Little and Gene Wilder are too awesome not to share this pic from one of my favorite films.
Thanks to @TheGookie for sending this one my way.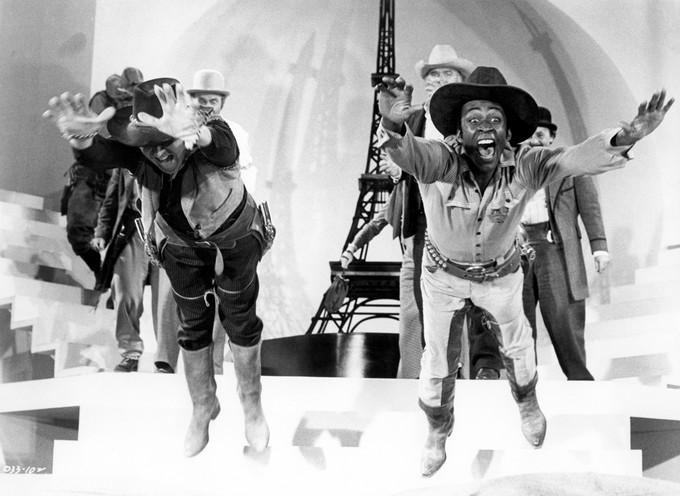 If you have a behind the scenes shot you'd like to submit to this column, you can email me at quint@aintitcool.com.
Tomorrow's pic has a great scream.
-Eric Vespe
"Quint"
quint@aintitcool.com
Follow Me On Twitter
I've got a lot of maintenance work to do on the previous BTS articles, but you can visit two pages worth of images (beware of some broken links thanks to the last server shift): Click here to visit Page One and Click here to visit Page Two