Greetings! ScoreKeeper here tendering the fruits of my tenacity after a year of living dangerously in pursuit of new film music. There was a prolific amount of solid scores penned in 2012; however, the cream-of-the-crop weren't as obvious to me as in years past. I whittled down a rather copious quantity of composer creations in order to cull my ten favorite. This list is an accurate reflection of my personal journey through film music in 2012. There are some seriously deserving scores that I adore that didn't make the list and I know there are more out there yet to be experienced.
If you've read my articles in the past perhaps you've noticed that I evaluate my craft differently than others. I care less about how a score sounds and more about how it functions. Music has a purpose in film and my job as a champion of film music is to evaluate the usefulness and success of music as it functions in the movie for which it was composed. The scores spotlighted below represent deft skill and a heightened sense of craft in their creators, not so much as composers, but rather as filmmakers.
To every man and woman in the world who wrote a film score in 2012, I am in your debt. You continue to nourish my soul with your art and for that I am forever thankful. May our combined achievements continue to flourish and fulfill the dreams of those who are so passionate about what we do. My ears are ravenous for more! I'll hear you in 2013!
Here are my ten for '12…
-------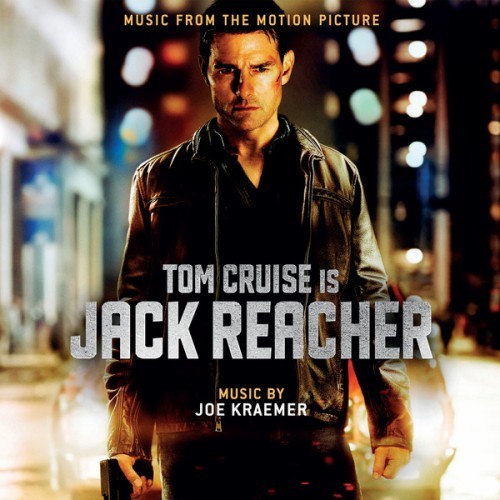 10. JACK REACHER (2012) by Joe Kraemer – If you decline to see this film and merely listen to the CD you may wonder what it is about this particular score that appeals to me so much. I'll admit that on its own it may appear a bit lackluster; however, the art of a well-crafted film score has as much to do with the absence of music as it does its presence.
Joe Kraemer's score for JACK REACHER is not only an exemplar of the precise balance between music and silence but also serves as a reminder that underscoring suspense is in some cases more important than the inevitable payoff. This concept is characteristic of many horror, thriller, and action films of the 1970s due in part to the employment of music focusing primarily on the proliferation of suspense toward an inevitable moment of action.
One of the reasons why JACK REACHER plays more like a 70s urban crime thriller is due to Kramer's overall approach to scoring the picture. The story is essentially a modern "cat-and-mouse" thriller; however, contrary to contemporary trends utilizing music targeting the mouse, Kraemer erects the cornerstone of his score centered squarely on the cat. Many of the film's flagship action sequences are left entirely un-scored having only the events leading up to these sequences (or immediately following) affected by music. Even the heart-palpitating car chase sequence – rivaled only by BULLITT (1968) and perhaps THE FRENCH CONNECTION (1971) – is left almost entirely without an underscore. Following the approach that Lalo Schifrin took with BULLITT, Kraemer allows the grumbling engines, the screeching skids of the wheels, and the cacophonic percussion of each crash to function as the musical soundtrack for the scene.
To praise a composer for not composing may seem a bit paradoxical but that's what makes them film composers. They are in the business of telling stories and their decision (or the decision of their collaborators) to utilize music or not is a component of a great film score.
The cues Kraemer composed that are present in the film are not to be disregarded either. There's a precise skill to underscoring the evolution of suspense while demonstrating restraint during the impending climax or resolution. Kraemer's score is an exemplar of both. His explicit control of the blossoming buildup, the surgically-precise placement of each climax, and the ubiquitous energy kept aloft between each subsequent scene are all commendations of Kraemer's cunning music. It was a key component in making JACK REACHER one of the more purely enjoyable films I had the pleasure experiencing this year.
The score for JACK REACHER is available on CD by La-La Land Records (LLLCD 1240) and is available for purchase at La-La Land Records. It is also available as a digital download via iTunes and Amazon.com.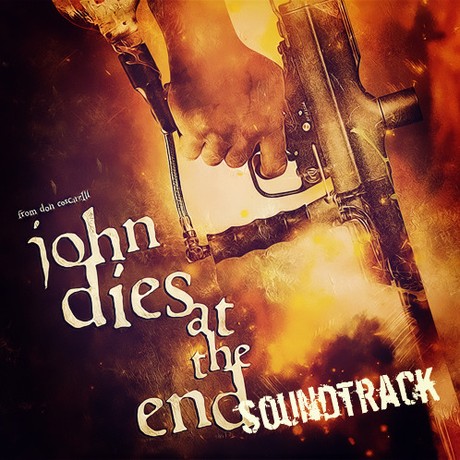 9. JOHN DIES AT THE END (2012) by Brian Tyler – There exists in modern cinema an underlying fear of music exhibited by trends that shy away from its potential. The status quo dictates music be relatively safe and prohibitive of taking chances. This results in a stockpile of plain-vanilla scores that aren't necessarily poor but they're not particularly exceptional either.
When I first saw JOHN DIES AT THE END, I was gobsmacked by its incredibly quirky and off-kilter music. It stares directly into the eyes of the status quo and taunts it. Just when you think you understand it, it throws another curve ball and surprises the hell out of you.
I had no prior knowledge of who scored this film when I saw it. Upon conclusion of the movie the end credits revealed that it was Brian Tyler. This immediately made sense to me as Tyler scored Don Coscarelli's BUBBA HO-TEP (2002) which remains one of my favorite Brian Tyler scores.
Tyler has a tendency to slip into the status quo himself (especially on larger-budgeted films) so to hear him break this mold and craft something as unique and clever as JOHN DIES AT THE END was a treat. It further demonstrates that the status quo is not always dictated by the composer. They're hired to do a job and that job is largely predicated on creating safe music that neither offends nor inspires. When given the license by their collaborators to be as creative as their imagination allows, composers are generally capable of coming up with some truly remarkable music elevating the cinematic experience.
There is no guarantee that taking daring leaps will lead to positive results; however, this is one that I would say paid off exorbitantly.
The score for JOHN DIES AT THE END will be available on CD by La-La Land Records (LLLCD 1245) on February 12th and will available for purchase at La-La Land Records. It will also be available as a digital download via iTunes and Amazon.com.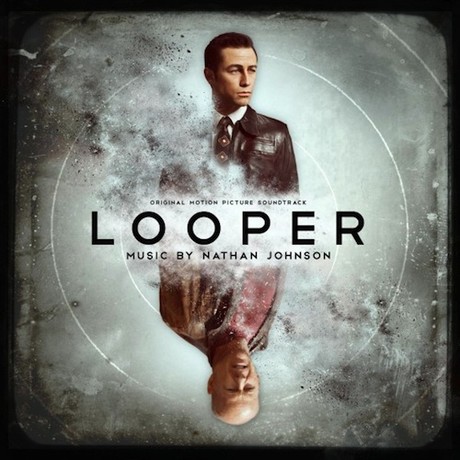 8. LOOPER by Nathan Johnson (2012) – There are infinite ways to approach scoring a film. When Nathan Johnson was presented with a very unique sci-fi film directed by a trusted collaborator (and family member) and given a year to work it, the results were remarkable. LOOPER is further proof that sci-fi can be smart and entertaining without budget-busting scenes of spaceships, explosions, and laser cannons. It's a dirty film with an even grimier score facilitated by Johnson's extraordinary exploitation of everyday sounds used to craft his music.
Johnson went around for months field recording everything making a noise including a treadmill, a drawer in his hotel room, and the blunderbusses actually used in the movie. With painstaking precision, Johnson culled together a massive collection of sounds and used them as his sonic palette. The resulting music created a score that reflected the harsh realities of the future while inflecting some heartfelt human emotion. The music is a bona fide character in the film helping to separate and elevate it from other movies lost amongst the cinematic herd.
The score for LOOPER is available on CD by La-La Land Records (LLLCD 1227) and is available for purchase at La-La Land Records. It is also available as a digital download via iTunes and Amazon.com.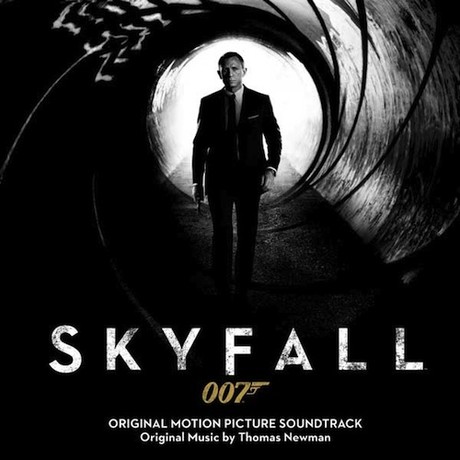 7. SKYFALL by Thomas Newman (2012) – My respect for this score exists on two complementary planes. On one hand, I love the way Thomas Newman scores action. He isolates visual phrases of movement on screen and accompanies that in counterpoint with aural phrases within the music. Together they form a sight-and-sound ballet where the two intertwining elements play off each other. Instead of a percussion blast, he'll surrender to the movements and allow a visual punctuation to conclude the musical phrase, or vice versa. It's a wonderful interplay delivering a heightened sense of sophistication to onscreen violence.
I also found Newman's take on the classic Bond score to be a wholly fresh experience rooted in nostalgia. It's not easy to create something new while embracing the old. You have to ride a very fine line and balance the necessary elements which make it recognizable while presenting it in ways which have not yet been realized. He's not merely copy-and-pasting large chunks of pre-existing Bond material into his own music, bur rather breaking down the tiniest characteristics which give the Bond score its unique aural personality and using those same building blocks to construct his own score.
When those flagship Bond moments do appear in the music they're not trite but rather refreshing. They're used sparingly and precisely when needed according to the narrative. As the character of James Bond continues to evolve, so too should the music. Thanks to Thomas Newman, this new chapter in the Bond musical compendium offers some of the most interesting, provocative, and original music the series has seen thus far.
Adele's song kicks ass too.
The score for SKYFALL is available on CD by Sony Classics (88765410402) and is available for purchase at Amazon.com. It is also available as a digital download via iTunes and Amazon.com.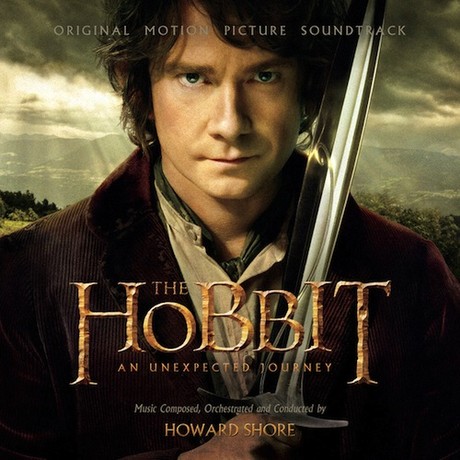 6. THE HOBBIT: AN UNEXPECTED JOURNEY (2012) by Howard Shore – I have to admit that Howard Shore's score for THE HOBBIT: AN UNEXPECTED JOURNEY brought a slight twinge of disappointment. Having previously penned what I consider to be the greatest achievement in the history of film music with his score for THE LORD OF THE RINGS (2001-2003), I admit I probably harbored unfair expectations for this film and its music.
Shore indeed crafted a fantastic score that exhibits the same operatic approach and deft compositional skill as was demonstrated in his work on THE LORD OF THE RINGS. My sole critique of this particular score however, pertains to the "Misty Mountains Theme." While as iconic and well-composed as any previous theme from Middle Earth, it isn't nearly sustainable enough to take on the burden of extensive use throughout the picture. The movie would've benefitted from more extensive development of this singular theme or alternatively infused more independent thematic elements associated with various components of the subtext. It's just a trifle matter of sustainability.
This one minor critique is what places it a little lower on my list than perhaps I expected. Nonetheless, it remains an extraordinary score brimming with exceptional artistry. There were mountains of measures composed to tell this story, some of which utilized previous themes and material from THE LORD OF THE RINGS. As a singular grand exposition, I look forward to the continuation of the developing story along side Shore's breathtaking music.
The score for THE HOBBIT: AN UNEXPECTED JOURNEY is available on CD by WaterTower Music (WTM39373) and is available for purchase at Amazon.com. It is also available as a digital download via iTunes and Amazon.com.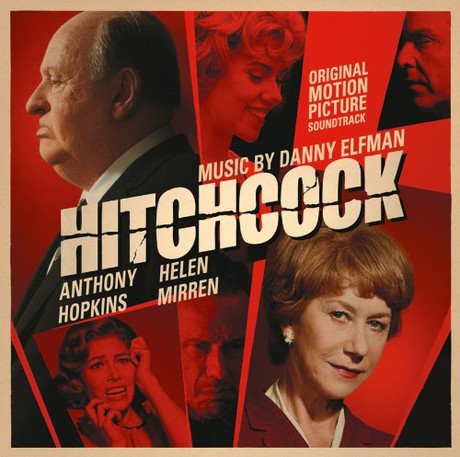 5. HITCHCOCK by Danny Elfman (2012) – The always prolific Danny Elfman scored six movies released in 2012 and all of them are exceptional. Nestled among several high-profile blockbusters is a smallish film sporting an exquisite score I consider to be one of Elfman's better efforts in years.
HITCHCOCK was a labor of love for Elfman. He stalked the director, Sacha Gervasi, on set for two days before finally approaching him to inquire if he could score his movie. A modestly-budgeted movie like HITCHCOCK could not afford the services of such a high-caliber composer, so Elfman waived his fee. At a screening of HITCHCOCK earlier this year, Gervasi recounted an experience where he visited the veteran composer's studio. He noticed a magnificent portrait of Alfred Hitchcock hanging in the entryway. "I didn't just put that up because I knew you were coming," Elfman told the young director.
The truth is, Elfman was destined to score this picture. He's an ardent admirer and student of Bernard Herrmann as well as a devoted fan of Alfred Hitchcock. Elfman's work with Gus Van Sant adapting and arranging Herrmann's original music for PSYCHO (1960) for Van Sant's shot-for-shot remake of PSYCHO (1998) all signaled the fact that Elfman was intimately familiar with the soul of PSYCHO making him an obvious choice to score Gervasi's biopic.
Elfman's deeply-seeded passion is evident in every single phrase of this score. This music is unequivocally Elfman; however, you are subconsciously aware that the spirit of Herrmann is guiding his hand. Sometimes you're almost believing you're hearing a long lost Herrmann score resurrected from a defunct studio vault.
While the macabre is certainly a passion for Elfman (and Herrmann too for that matter), it's the love-story angle of this movie that makes Elfman's overall score shine. The heartfelt relationship between Alfred and Alma Hitchcock is so palpable you feel you're witnessing the story of two of your dearest friends. It's the dichotomy between the elements of love peppered throughout the narrative balanced by familiar strains of Elfman's Herrmann-isms that make this such an awe-inspiring score.
The score for HITCHCOCK is available on CD by Sony Masterworks (541707) and is available for purchase at Amazon.com. It is also available as a digital download via iTunes and Amazon.com.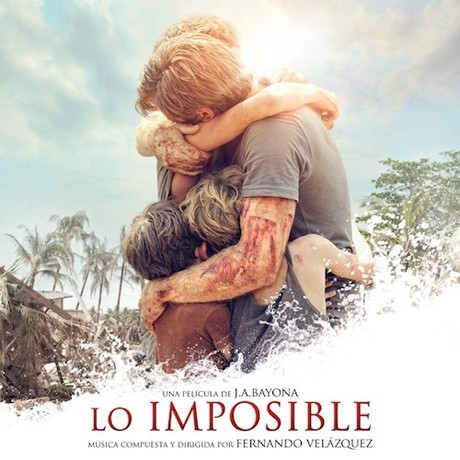 4. LO IMPOSIBLE (THE IMPOSSIBLE) (2012) by Fernando Velázquez – I am not afraid of music. Nor am I afraid of emotion. When applicable, the emotional intensity of music combined with an equally intense narrative worthy of such expression is one of the magical gifts cinema offers. It's transformative effect shapes audiences from mere observers to those engaged in an experience. It's simply not enough to observe film. We walk into darkened theaters in anticipation of an experience built upon the necessity to relate to the characters whom we are observing no matter how far-fetched, extravagant, or impossible that experience may be.
Fernando Velázquez is also fearless of emotional music as are the filmmakers whom he frequently collaborates. His work with Juan Antonio Bayona on THE ORPHANGE (2007) is absolutely outstanding. The creative pair reunited to tell the emotional story of a family separated by the tragedy of the tsunami which hit Thailand in 2004.
From the depths of unimaginable tragedy, Velázquez's music unapologetically unearths the necessary emotions vital in turning observation into experience. We will never understand what it is like to lose beloved family members (and fear their certain death) in such a horrible natural calamity such as this, but we do understand love, determination, fear, pain and loneliness. Through these common emotions, Velázquez binds the audience together allowing the audience to participate in the experience. It's a powerful realization requiring the adroitness of an incredibly talented composer.
This is a beautiful score.
The score for THE IMPOSSIBLE is available on CD by Quartet Records (SM021) and is available for purchase at ScreenArchives.com. It is also available as a digital download via iTunes and Amazon.com.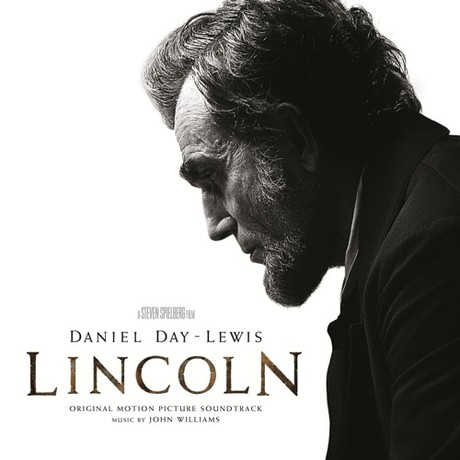 3. LINCOLN (2012) by John Williams – Every year John Williams pens a new film score is another year we're blessed with his brilliance. His skills and talent are stratospherically above and beyond what we have come to define as excellence in this industry. He's a titan. He's one of the sculpted faces carved on the Mt. Rushmore of film composers.
When the history of the United States of America needs scoring, nobody does it better than John Williams. His scores for dramatic historical mainstays including THE PATRIOT (2000), SAVING PRIVATE RYAN (1998), AMISTAD (1997), and JFK (1991) chronicle the history of the major contributors and scenarios which allowed these events to unfold. There's an omnipresent comfortableness expressed in his music serving as an emotional time-machine to these distant memories. What makes Williams' latest achievement so miraculous is the manner in which he so effortlessly expresses the greatness of a President in the most humble of men. Lincoln's entire story is told with each note of William's score.
LINCOLN is a stunning achievement for a composer whose entire career is littered with stunning achievements.
The score for LINCOLN is available on CD by Sony Classical (88725446852) and is available for purchase at Amazon.com. It is also available as a digital download via iTunes and Amazon.com.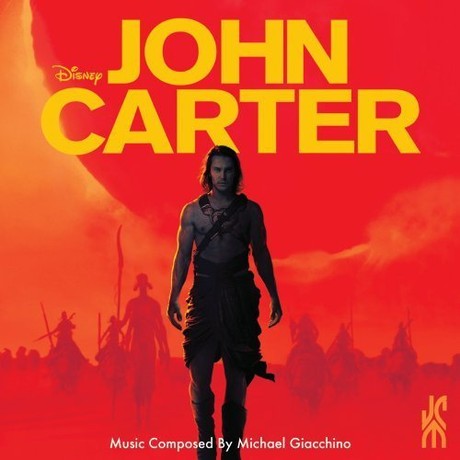 2. JOHN CARTER (2012) by Michael Giacchino – Michael Giacchino has penned the two greatest scores for the two most underappreciated and misunderstood films of the last decade. SPEED RACER (2006) remains one of my all-time favorite movies and favorite Giacchino scores to date, while JOHN CARTER continues to inch forward in its wake. If I made a list of everything I loved about film music, JOHN CARTER could very well check every box. This is the type of score I grew up on that compelled me fall in love with film music in the first place. It's narrative-rich melodies are brash, bold, adventurous, and epic in every way. His score grabs the audience by the throat and throws them down for one hell of a ride.
Regardless of the box office misfire this film suffered, there needs to be more films like this made and similar scores composed to complement them. It's an elevation of cinema and a celebration of the talent and artistry of those tasked to create it.
The score for JOHN CARTER is available on CD by Sony Classical (D001405102) and is available for purchase at Amazon.com. It is also available as a digital download via iTunes and Amazon.com.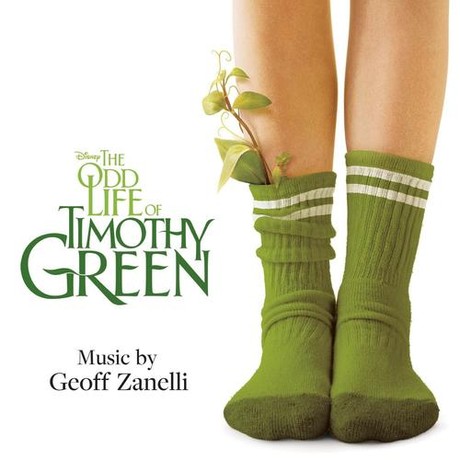 1. THE ODD LIFE OF TIMOTHY GREEN (2012) by Geoff Zanelli – Many film composers we listen to every day have mastered the art of composing music to elicit a specific emotional response. It's so prevalent in our current media culture that it's reasonable to expect even a novice to possess the capability of penning music evoking extreme sadness or unbridled happiness. The dilemma we as film composers face however, is that humans rarely feel singular emotions. They're always linked with an assortment of clinging bystanders and to complicate matters further, some are even in conflict with each another. It is agonizingly difficult to express the complexity of our emotions with words. How then can we expect to accurately communicate them with a melody, harmonic sequence, musical instrument, or particular rhythm?
This was the challenge Geoff Zanelli faced scoring THE ODD LIFE OF TIMOTHY GREEN. The film is a sentimental roller-coaster spanning opposing ends of the human emotional spectrum; however, what makes it a uniquely difficult movie to score is that many of these diametrically opposed emotions exist simultaneously throughout the film. While it's relatively easy to imagine music that conveys the heart-wrenching pain of tragedy or the boisterous explosion of unmitigated joy, even the most talented composers struggle mightily to conjure music exhibiting both equally.
Zanelli's music masterfully captures the kaleidoscopic array of conflicting emotions peppered throughout the narrative. Backed by a modest ensemble of traditional folk instruments, the primary theme is expressed by the familiar sound of a humming female (mother's?) voice. Draped in a shadow of sadness, it is still comforting to hear. This is followed by a variation played on the cello which is slightly triumphant albeit fleeting. There is an abundance of energy in the underlying percussion serving as counterbalance to the weight of the descending harmony above. Each cue lifts and suppresses based on the narrative requirements of the evolving story; however, Zanelli firmly commits to balancing the happiest moments in the film with a twinge of sadness and vice versa.
How do you look sadness in the eyes and smile? It's a difficult question to answer with words. As long as Zanelli's music for THE ODD LIFE OF TIMOTHY GREEN exists, we shouldn't have to. While I am certain that many larger, more popular scores released in 2012 will garner far more attention than this small one, it would be a shame to overlook the brilliance of Zanelli's work in this film. A score this emotionally complex and precise is rare. Upon first listen, it may sound overly simplistic. The greatest scores usually do. Throughout the year, I anticipated there would arise a score surpassing my appreciation for this one. It never happened. My love and admiration for this music kept hitting me square in the face and for that I am truly thankful.
The score for THE ODD LIFE OF TIMOTHY GREEN is available on CD by Walt Disney Records and is available for purchase at Amazon.com. It is also available as a digital download via iTunes and Amazon.com.