Ahoy, squirts! Quint here. Oh boy oh boy oh boy. Mondo has had the Jaws license for a while now I keep bugging Justin and his team about when they're going to finally pump some Jaws posters out. My raging impatience has paid off!
Tomorrow, January 17th, Mondo will be offering up two posters for sale. One will be Mike Mitchell's E.T.: The Extra-Terrestrial poster and the other will be Laurent Durieux's Jaws poster, both of which you get to see below in an Ain't It Cool Exclusive.
Now, the Jaws poster is less striking visually than the gorgeous ET poster, but for Jaws nerds like me it's crack cocaine. I love that it looks like a travel poster that only has subtle references to the film and to the shark itself (look to the orange and yellow beach umbrella if you miss it). Check 'em out: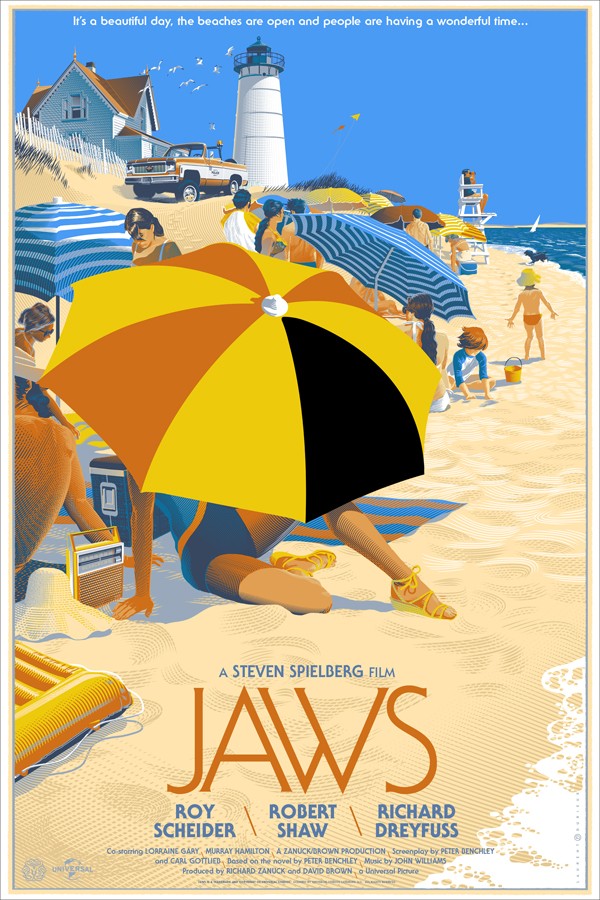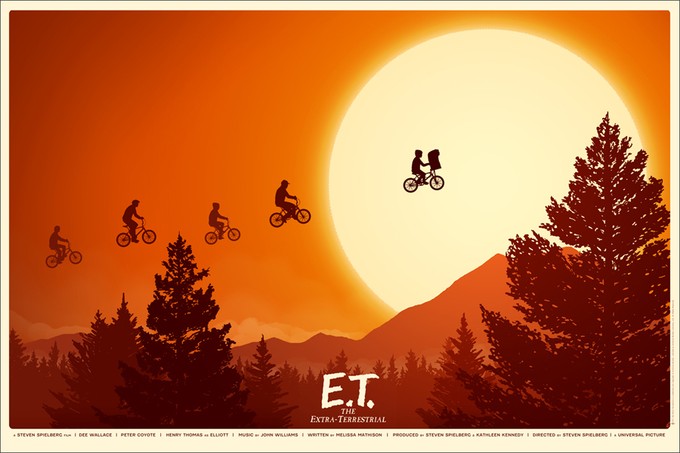 That ET poster is marvelous. Somewhere Nordling's jaw just dropped and a tear fell from his eye and he doesn't know why.
Did you spot all the easter eggs in the Jaws poster? Pippet makes an appearance, Chief Brody's car, the Brody children, Alex Kitner's raft… Beautiful. I want a full Robert Shaw in the ultimate badass Quint fighting the shark pose next, okay, Mondo?
Mondo will release both of these posters tomorrow at a random time. Make sure to follow Mondo's Twitter @MondoNews to be alerted to the exact time they go on sale. Mike Mitchell's ET is 36X24, has an edition of 475 and will cost $45, Laurent Durieux's Jaws is 24X36, has an edition of 525 and costs $60.
Good luck on snagging one. Keep your eye on the Mondo Twitter account and let the waiting game begin!
-Eric Vespe
"Quint"
quint@aintitcool.com
Follow Me On Twitter