AICN reader Spiral9 has called our attention to a new listing for mugs at TheDisneyStore.com, which reveals Mila Kunis as the Wicked Witch of the West - as seen in Sam Raimi's forthcoming OZ: THE GREAT AND POWERFUL (March 8).
The film's various trailers and promos have teased the character's appearance (THIS POSTER most pointedly), although I believe this may be our clearest sense of what Kunis will actually look like in the role. There has also been a bit of confusion regarding whether Kunis or Rachael Weisz would be playing this part...it is indeed Kunis. I'm not sure where this confusion came from, given that Kunis' role has been more or less clearly evident from the project's earliet stages (THIS report from early 2011, for example).
The mug can be found and ordered HERE.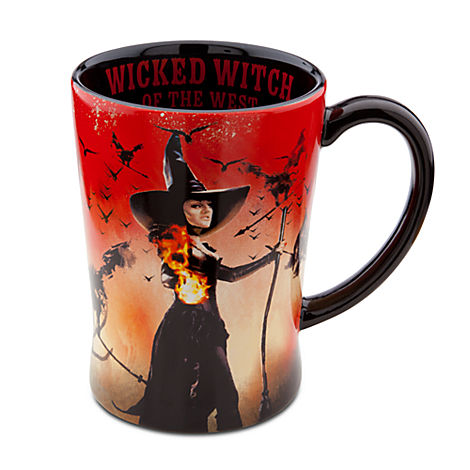 ___________