TheFilmStage has uncovered some media from SNOWPIERCER, a forthcoming Science Fiction epic from HOST director Bong Joon-ho. Chris Evans, Tilda Swinton, Jamie Bell, John Hurt, and Ed Harris star is a picture which is described thusly:
====================
Snowpiercer is set in a future where, after a failed experiment to stop global warming, an Ice Age kills off all life on the planet except for the inhabitants of the Snowpiercer, a train that travels around the globe and is powered by a sacred perpetual-motion engine. A class system evolves on the train but a revolution brews.
====================
The film is based on a French Graphic Novel called Le Transperceneige...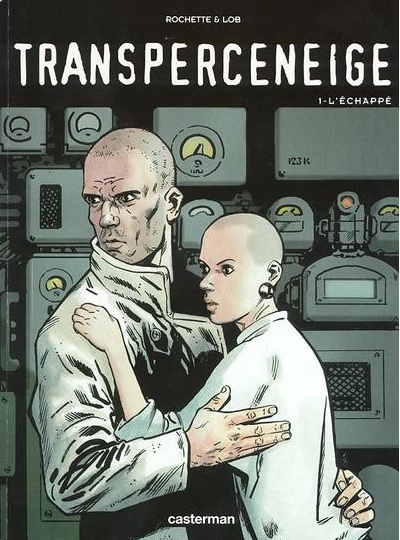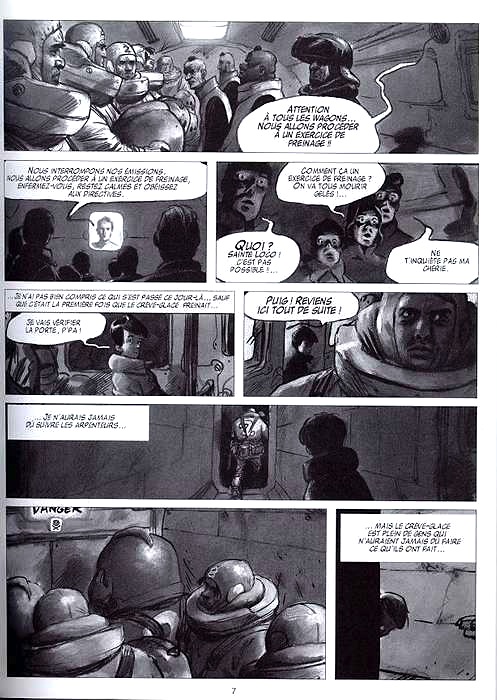 ...and has been enjoying a rather quiet production/post production over the past few years. We're finally getting a sense of what Bong Joon-ho has in store for us, via a new pice of concept art which FilmStage uncovered on the film's teaser site...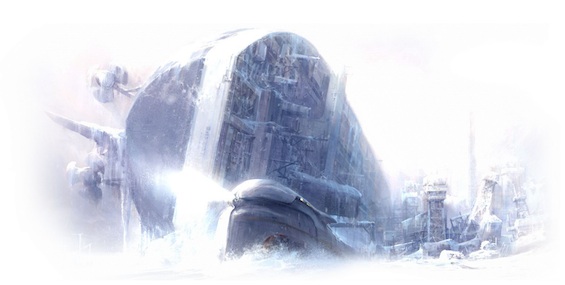 \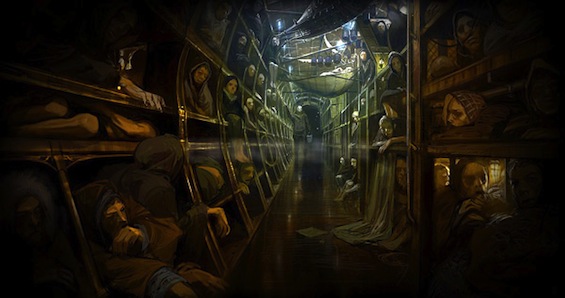 [via First Showing]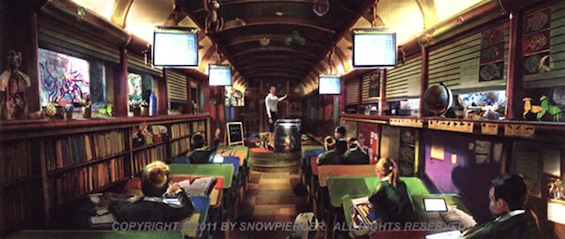 [via RopeOfSilicon]
...and this sample of Marco Beltrami's score for the project.
Fascinating stuff. It's GALACTICA meets SUPERTRAIN and I'm all about both. Can't wait! More as we know more...
--------------
Glen Oliver