Update 12/20/12 1:40 PM PST: Warner Bros has confirmed that this is a picture of Tom Hardy as Mad Max in FURY ROAD!
Hey folks, Harry here... a follower on Twitter sent over this pic purporting that it is a shot of Tom Hardy as Max Rockatansky in FURY ROAD. Here it is: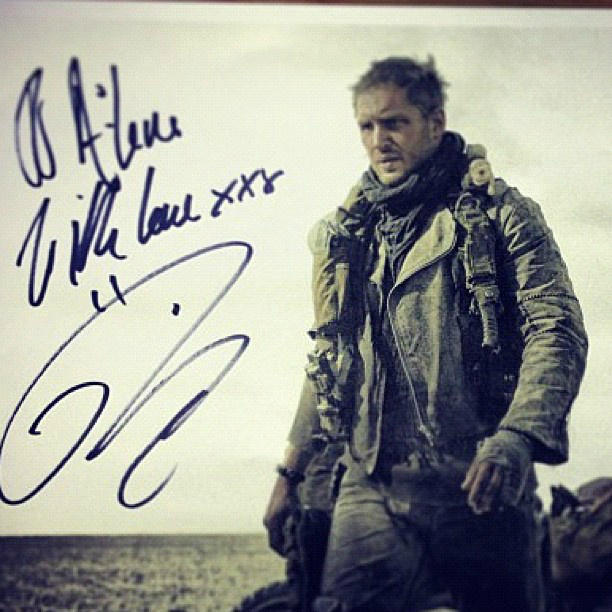 Now - the signature looks a lot like Tom Hardy's quick sig... And I'm not immediately recognizing this shot as being from anything I recognize... is this MAX?
And check out this picture of the "War Rig" signed by the "Five Wives". This comes courtesy of David Simpson (@DGSimo on Twitter).