Greetings! ScoreKeeper here with a particularly unique critique. As a writer for Ain't It Cool News, I'm sent an assortment of soundtracks on a semi-regular basis. Even though my allotted time constraints don't allow me to write nearly as much as I would like, I'm diligent in checking out each and every score that comes across my desk even if the odds of me writing about them are low. After all, I know there may be a gem lurking in there somewhere.

When Penka Kouneva's new album, A WARRIOR'S ODYSSEY, arrived I initially didn't think too much of it. I know Penka to be an extremely talented composer and orchestrator who I've admired for several years; however, the press release stated that this CD was recorded as a concept album and not actually a score for any film, television series, or video game. The odds of me spending time writing about a score with no "home" are considerably less when there is no narrative or visual element attached it to. I'm interested in critiquing scores for film, television, video games or other visual mediums. I'll let other critics review music as music.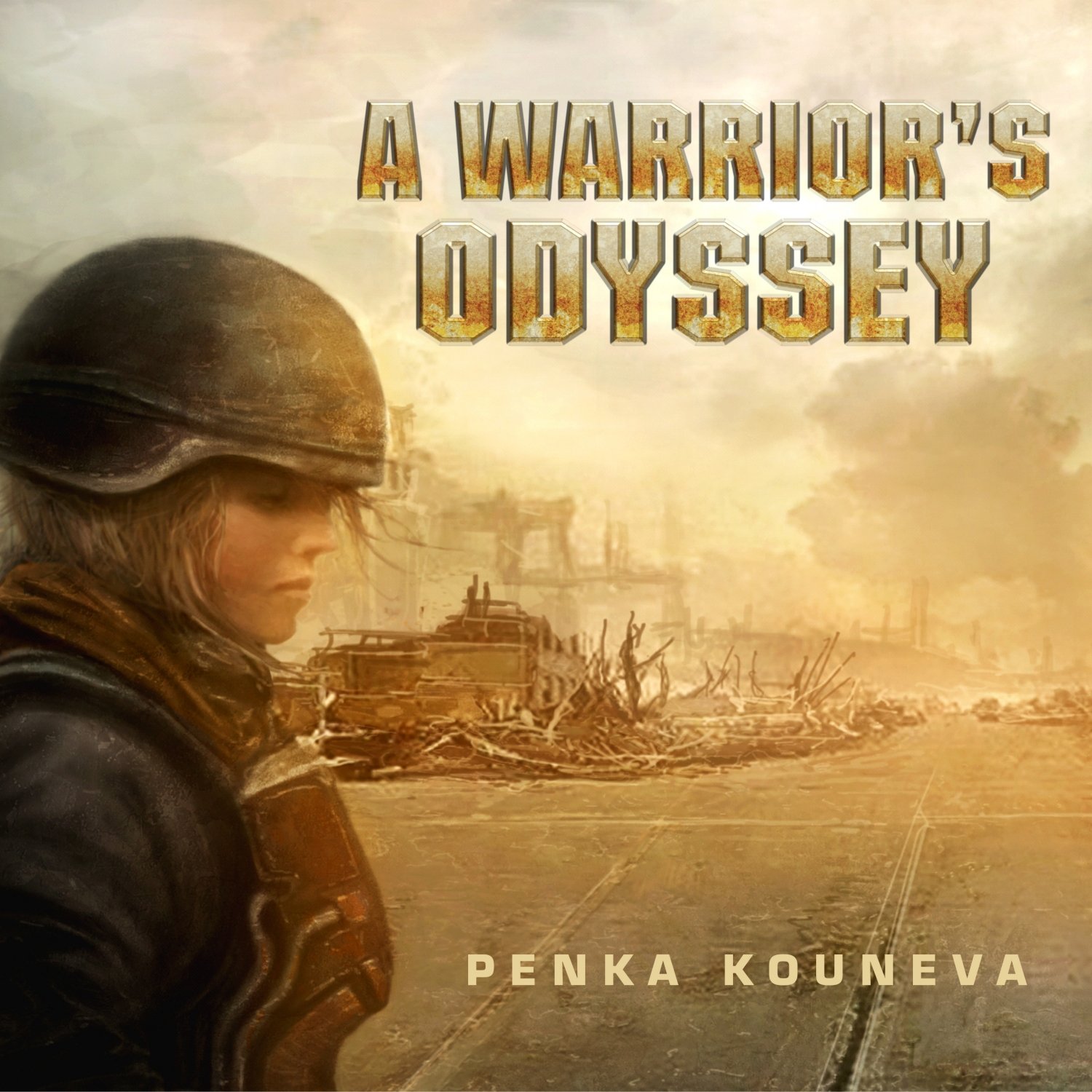 Regardless, I exercised due diligence and listened to the entire album. What I heard could very well be described as some of the most dynamic, well-composed, and enthralling music I've heard this year. It speaks to me in ways that other scores have failed and continually resonates with me upon each passing listen. The music itself seamlessly fuses orchestral, electronic, and rock idioms into a gloriously sonorous pastiche wrought with emotion and precise narrative imagery. What is the story behind this beguiling and seductive music?

In the liner notes the Bulgarian-born Kouneva states, "The Warrior archetype has always resonated with me. I am a multicultural artist and a woman in a vocation with so few other women. The last thirteen years in Hollywood felt like I was fighting relentlessly every inch of my way. In A WARRIOR'S ODYSSEY I attempted to transform my personal struggles into a universal and common human experience of fighting battles and overcoming challenges."

Sometimes these deeply-rooted labors-of-love reap the richest and most plentiful fruit. Not willing to sit idly by and let others dictate her own creative odyssey, Kouneva took it upon herself to compose this music not as an underscore for somebody else's story, but rather her own. It's a powerful testament to the unbridled creativity of an artist. Upon listening to this music, I realized it is this single characteristic representative in Kouneva's work that is lacking in your typical Hollywood film score. It's what I have been missing from the status quo.

While the entire album is above and beyond reproach, it's the last track entitled "Airplane Bound to the Skies" which prompted me to take my admiration of this music to the next level and pen my thoughts in this article. The final track is by far my favorite single piece of music I've hard this year. I've listened to it almost every day (several times) since I received the CD. Yet the question keeps staring me in the face, "Why doesn't this amazing music have a home?" If this were a film score it would certainly be in my top ten list this year. If it were a video game score, gamers would be clamoring to christen it one of the great modern-day game scores.

The answer is glaringly obvious. It does have a home. Maybe not scoring a film or a video game, but rather the heart and soul of Penka Kouneva. This is her story and it's very eloquently told.

If you listen to the entire album and are still not yet convinced, then lock yourself in a quiet room, turn down the lights, and listen to track 18…"Airplane Bound to the Skies." It will change your mind and you'll be better for it.

It's very difficult making it as a composer in Hollywood these days. While others complain, toil, fret, grumble, or whine, Kouneva does what all artists do…she creates.

The CD was released by Howlin' Wolf Records and is available HERE.
For more information please visit the web site for Howlin' Wolf Records.
UPDATE: I was perusing some message boards tonight and I actually came across this bit of information from Howlin' Wolf Records. Just one more reason to pick up this album!

"Most importantly, during the months of November and December 2012, half of all proceeds from CD sales will be donated to Hope for the Warriors ®. This cause supports post 9/11 Veterans and is the perfect cause selected by Penka to celebrate this musical recording and give to those who give so selflessly to their country. Please buy an amazing album and help support the contribution to Hope for the Warriors!"
If you're on Twitter look me up...