The Kidd here...
Because why the hell not... Alexa Vega gave us a peek at her MACHETE KILLS character Killjoy in action yesterday via Twitter, and... well, you really should see this for yourself, because what can I possibly say that's better than the 1000 words this picture is worth...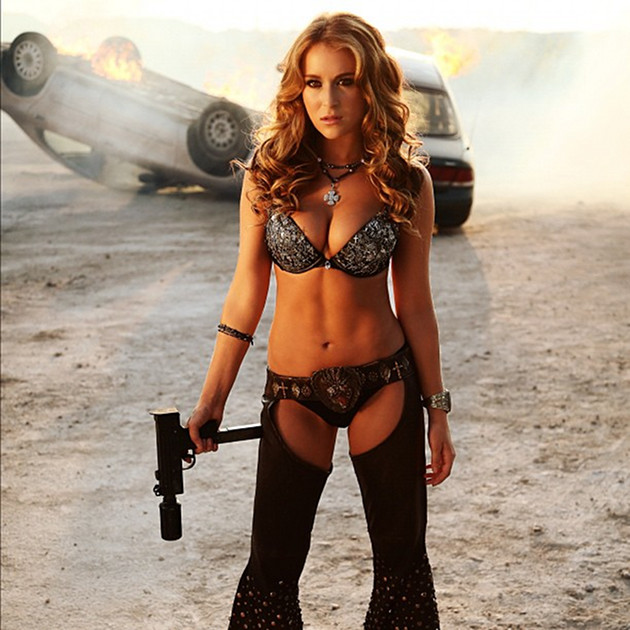 That's not a Spy Kid anymore, now is it?
You can see this pic in the new issue of Rolling Stone as well, but it isn't going to look as good as you're seeing it here.
Don't say I never gave you anything...
-Billy Donnelly
"The Infamous Billy The Kidd"
Follow me on Twitter.
Like me on Facebook.