ET is running the trailer for WORLD WAR Z in a few days, and posted this tease for the material to whet our appetites.
I'll confess to never having subscribed to the notion that zombies must be cumbersome and lumbersome (i.e. 'slow moving') - that doesn't make much sense to me, even within an often nonsensical genre. I 'get' why it's creepy - from a 'vacant, back from the dead' / 'not-entirely-present-but-inexorable' sorta way, but...still...lurching and meandering doesn't seem the most imaginative way to fiddle with this long-standing conceit.
However, THIS interpretation of zombies? Would've never crossed my mind. It's freaky as hell...I quite like the viral/cancerous/biblical swarm nature of the these oncoming hordes. Not what I was expecting, but even this brief snippet of trailerness leaves me very curious to see more.
Directed by Marc Forster (QUANTUM OF SOLACE ***is*** good, you damn, nay-saying heathens!), this adaptation of Max Brook's book will be on screens next year!
* * * * * * *
The Kidd here...
Apparently you don't need zombies at all to inform the general public that zombies make up the basis of WORLD WAR Z. Brad Pitt's name above the title and a giant Z do the trick.
I realize this is a teaser one sheet, but where's the actual teasing going on here?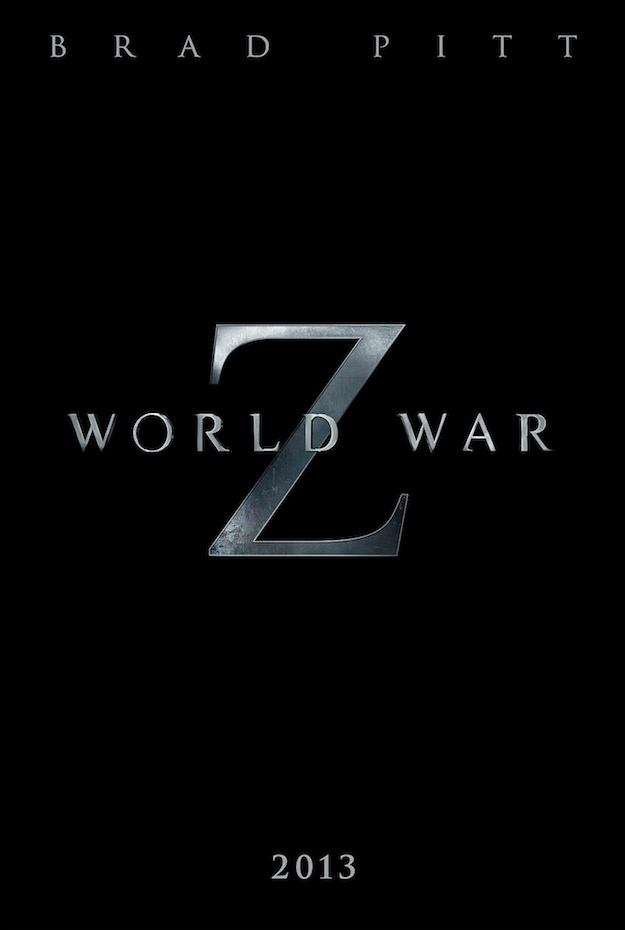 __________