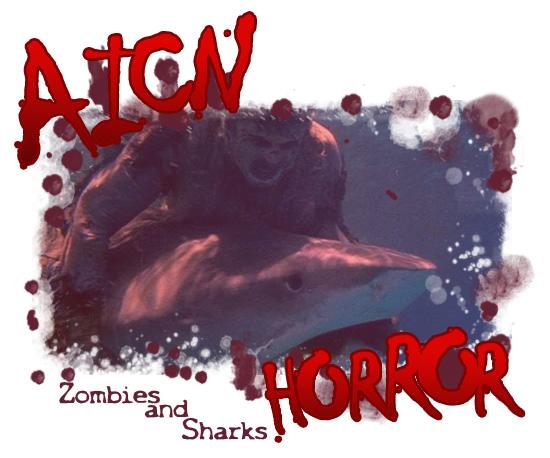 Logo by Kristian Horn
What the $% is ZOMBIES & SHARKS?
---
Greetings, all. Ambush Bug here. Happy Birthday to AICN HORROR which celebrates its second year in October! Always hoping to pass on new and exciting films for all of you ravenous readers in search of worthwhile horror, I decided to compile a list counting down to my favorite horror film released since last October and covered in this here AICN HORROR: ZOMBIES & SHARKS column. Some of these films might be new to you since there isn't a lot of horror in theaters these days that aren't toothless remakes or watered down sequels. Theaters aren't where the horror is at these days, I'm afraid. Some of these films have only seen the light of day on Video on Demand or simply go straight to DVD/BluRay. I've also compiled quite a few films I've seen advance screenings of at festivals and other outlets, and I'll try to update you when you can see these films.

As far as how I compiled this list? Well, I simply looked over my AICN HORROR columns over the last year after October 1st (which happens to be the birthday of this little column two years ago!) and worked and reworked a list until I had 31. No real method to my madness. We'll be counting down every day until Halloween toward my favorite horror film of the year. I'll also provide a second film suggestion for those who can't get enough horror that has something to do with the film I chose that day.

So let's get to it! Chime in after the article and let me know how you liked the film I chose, how right or wrong I am, and come up with your own list…let's go!
NUMBER 3!
Back in August, I reviewed LOVELY MOLLY
and was shocked at how terrifying the entire film is. Though an exercise in palpable dread and definitely last in line for feelgood film of the year, the level of acting and tension this film reaches is monumental. Eduardo Sanchez made his name with THE BLAIR WITCH PROJECT, but here he confirms that he isn't a one hit wonder, showing talent with a more straight forward cinematic film. LOVELY MOLLY is terrifying, dark, psychologically relentless and it's my #3 pick of the best of the year.
---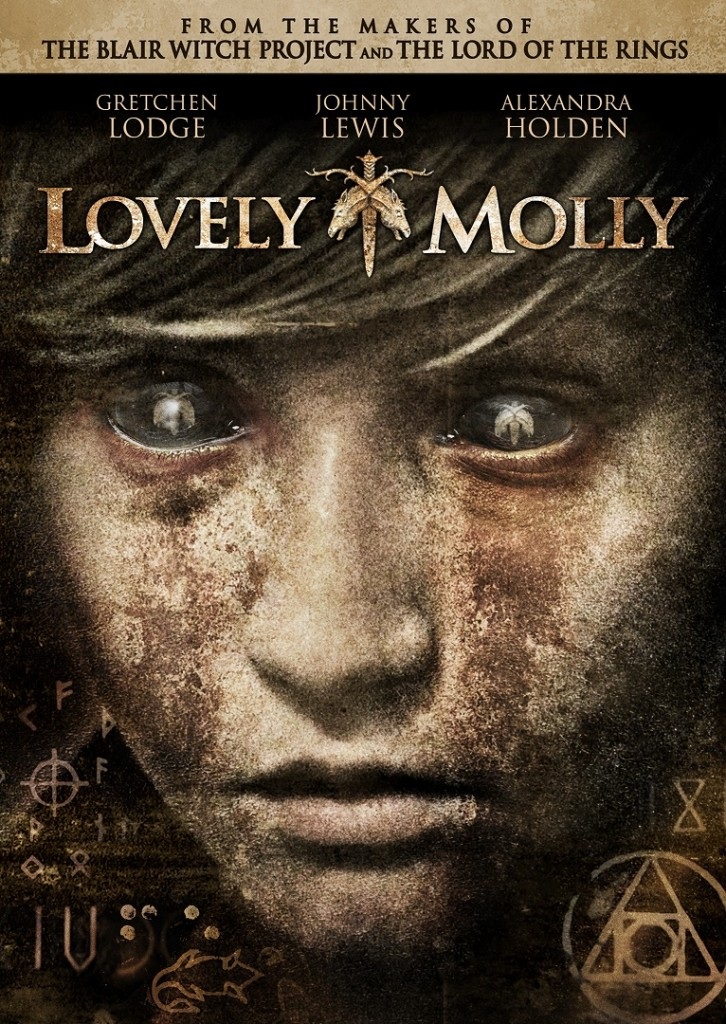 LOVELY MOLLY (2011)
Directed by Eduardo Sanchez
Written by Eduardo Sanchez, Jamie Nash
Starring Gretchen Lodge, Johnny Lewis, Alexandra Holden, Field Blauvelt
Find out more about this film here!
Reviewed by Ambush Bug
LOVELY MOLLY is not a pretty film. It's not one of those films with a jump scare and then it gives you time to laugh and let out a sigh of relief. It's a film that burrows deep and festers under your skin both due to director Eduardo Sanchez's skill at patiently letting the story unfold and a bold performance by its lead actress Gretchen Lodge who plays Molly, a perfectly normal girl you can't help but become enamored with as the opening credits display her wedding videos and all of the chaos which leads to making a woman's special day happen. The horror unleashed upon this person you can help but feel for is set up from frame one and as Molly is put through the physical and emotional wringer, I guarantee some of the more easily offended will not be able to take it.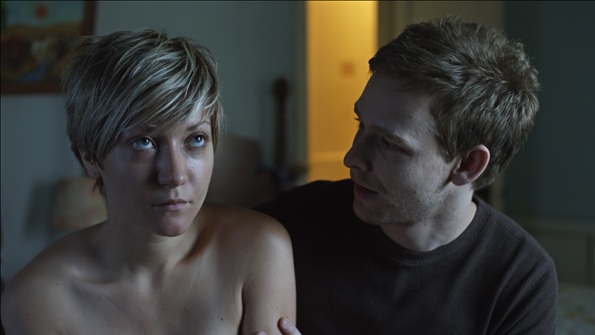 As I said, this is a film that pulls no punches. It involves a woman being haunted by her past. Is it a ghost? Is it a demon? Is it the product of an unwell mind? Sanchez lays out all of the facts but refrains from giving us all of the answers. What we can agree on is that Molly is a very tormented soul and the horrors she experiences in this film would cause anyone to crack. Shades of THE ENTITY, REPULSION, and THE EXORCIST are definitely present in this film as it centers on the plight of one woman versus otherworldly forces which are assaulting her body and mind to the breaking point. While those films illustrated this descent into madness in their own particular way, so does LOVELY MOLLY. This is due to some deft choices by the director.
The most effective of which is the well tread motif of the hand held, first person POV can seen in most found footage films. Instead of sticking to that motif though, Sanchez has the sophistication to pull off the shift from cinematic filming we are all used to first person POV slickly; only using it when the story needs it. Some other shot on camera uses, such as the assault in the back room of the mall shop caught on a security cam is equally disturbing. This scene in particular could be laughably over the top, but Sanchez subtly uses only snippets of this video intermixed with reaction shots of those watching it, which amps up the effectiveness of the scene to a haunting degree.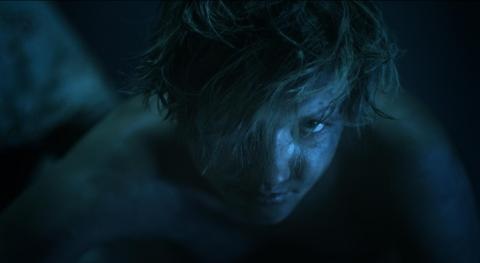 The use of sound is also a huge factor in how chilling this movie is. The all encompassing echo of a voice singing "Mmmmolllllyyyyy…" is the stuff that will wake you up at night. Other subtle tweaks like the amplification of the noises from the outside and even the void of silence in key scenes of pure tension make every moment that is supposed to be scary, scary as hell.
Though the effects are at a minimum, there are some scenes that will make your stomach churn. But for the most part, the terror is all conveyed in the performances by the three lead actors. Johnny Lewis plays the most patient husband ever/Molly's doting husband, who despite her horrible acts, still loves and wants to help her. Her sister, played by Alexandra Holden, is equally good as someone conflicted with the knowledge of seeing her sister devolve, but knowing that treatment will most likely cause her to fall even more. The conflict between these two people in Molly's life is a well realized one and despite the craziness that we as the audience witness in Molly's downward psychological metamorphosis, we can see the point of where they are coming from.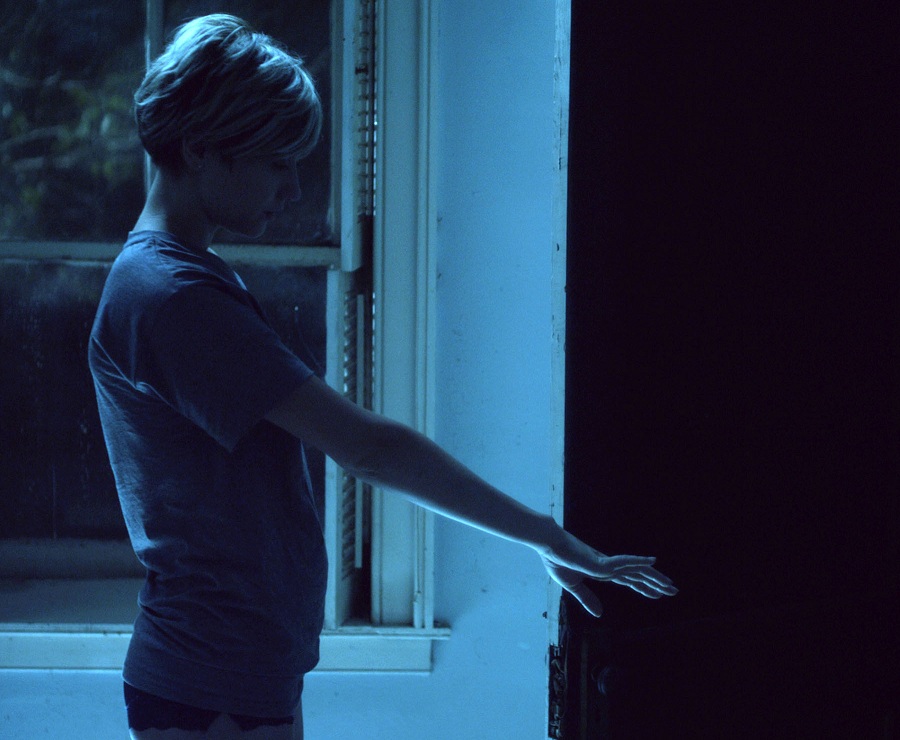 Gretchen Lodge, though, steals the movie. 95% of the film is just her in a room reacting to something we cannot see. And despite that, the film is bone chillingly scary throughout because of her actions and reactions. Lodge takes Molly to extreme highs and dark lows in a believable manner that never reeks of melodrama or overacting. Sure to be a big star, Lodge makes this film all the more better because of her performance.
I can't say enough good things about this film. For its overall sense of dread and creep. For its stellar performances. For its use of sound and inventive use of a much used motif of hand held camera. LOVELY MOLLY is one of those films that does not shy away at boring deep within the viewer and taking them to places that are more horrific than most horror films released by the studios today.
---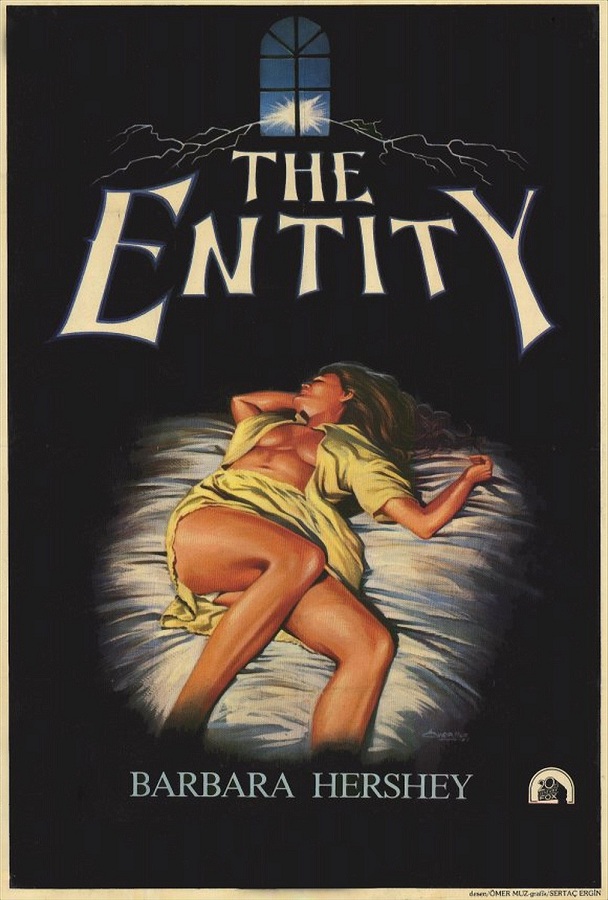 Though a completely different film entirely, I couldn't help but think about THE ENTITY after watching LOVELY MOLLY. Even though this film was made in the 80's it still manages to creep me the hell out due to some jaw-dropping special effects (how the hell did they do that invisible boob grab scene anyway?) and a brave performance by Barbara Hershey, THE ENTITY still holds up as a potent scary movie.
The Countdown so far…
#4: HAROLD'S GOING STIFF
#5: THE BUTTERFLY ROOM
#6: THE SKIN I LIVE IN
#7: ENTRANCE
#8: RABIES
#9: MASKS
#10: CABIN IN THE WOODS
#11: BEYOND THE BLACK RAINBOW
#12: JUAN OF THE DEAD
#13: MIDNIGHT SON
#14: BLOOD JUNKIE
#15: V/H/S
#16: THE DIVIDE
#17: PARANORMAL ACTIVITY 3
#18: LITTLE DEATHS
#19: THE TALL MAN
#20: KILL LIST
#21: MOTHER'S DAY
#22: THE INNKEEPERS
#23: THE SNOWTOWN MURDERS
#24: THE PACT
#25: THE WRONG HOUSE
#26: SATURDAY MORNING MASSACRE
#27: SPIRIT STALKERS
#28: THE MOTH DIARIES
#29: THE SLEEPER
#30: THE AGGRESSION SCALE
#31: SICK BOY
---
See ya tomorrow, folks, with number 2 of the best of the best covered in AICN HORROR since last year!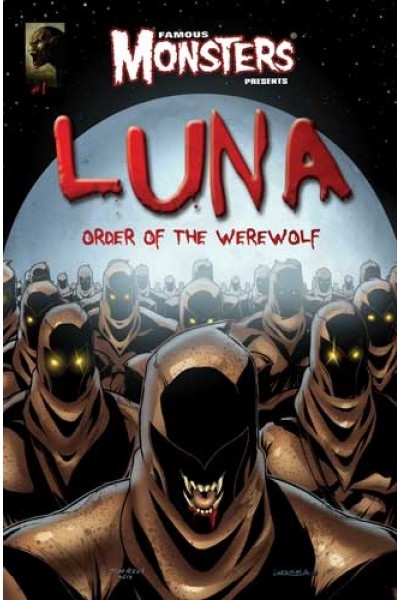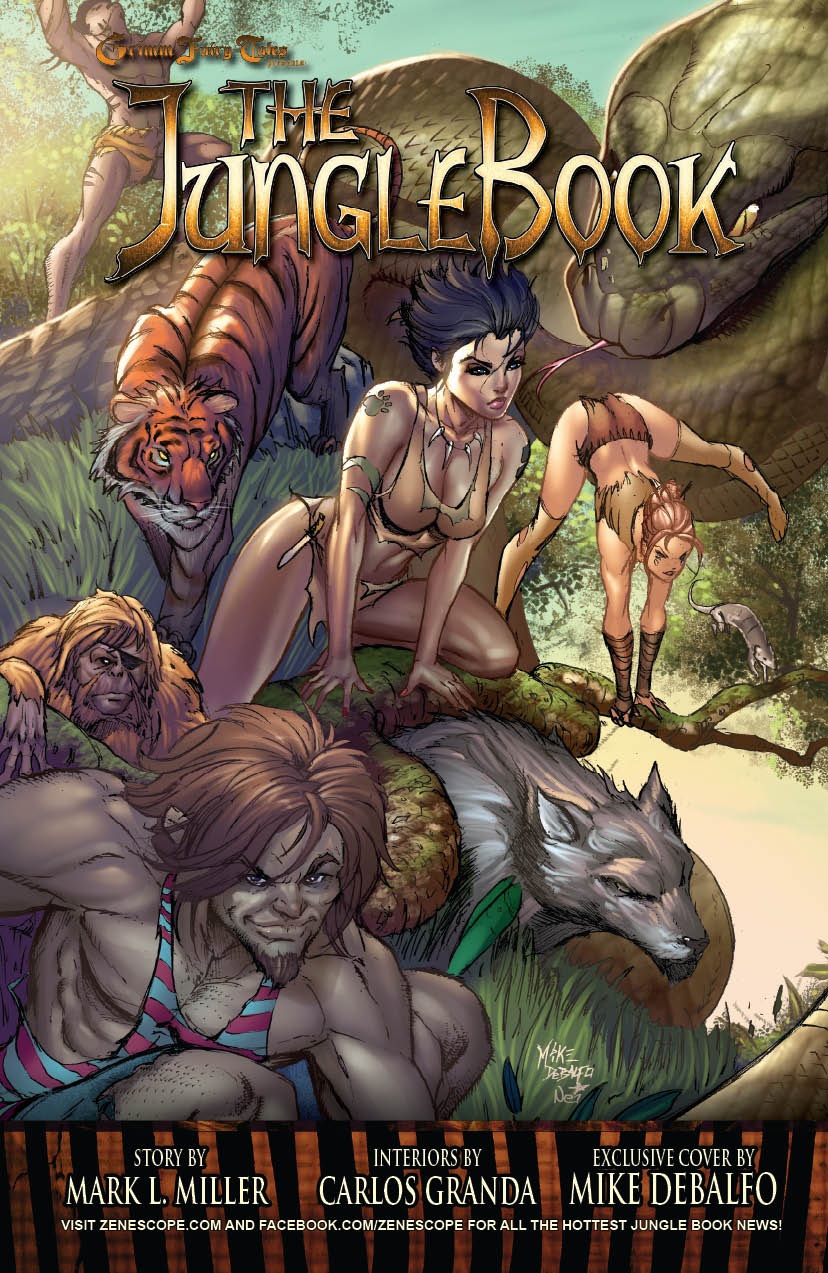 Ambush Bug is Mark L. Miller, original @$$Hole/wordslinger/reviewer/co-editor of AICN Comics for over ten years. He has written comics such as MUSCLES & FIGHTS, MUSCLES & FRIGHTS, VINCENT PRICE PRESENTS TINGLERS & WITCHFINDER GENERAL, THE DEATHSPORT GAMES, WONDERLAND ANNUAL 2010 & NANNY & HANK (soon to be made into a feature film from Uptown 6 Films). He is also a regular writer for FAMOUS MONSTERS OF FILMLAND & has co-written their first ever comic book LUNA: ORDER OF THE WEREWOLF (to be released in late 2012 as an 100-pg original graphic novel). Mark has just announced his new comic book miniseries GRIMM FAIRY TALES PRESENTS THE JUNGLE BOOK from Zenescope Entertainment to be released March-August 2012. Also look for Mark's exciting arc on GRIMM FAIRY TALES #76-80 which begins in August 2012.
---
Find more AICN HORROR including an archive of previous columns
on AICN HORROR's Facebook page!