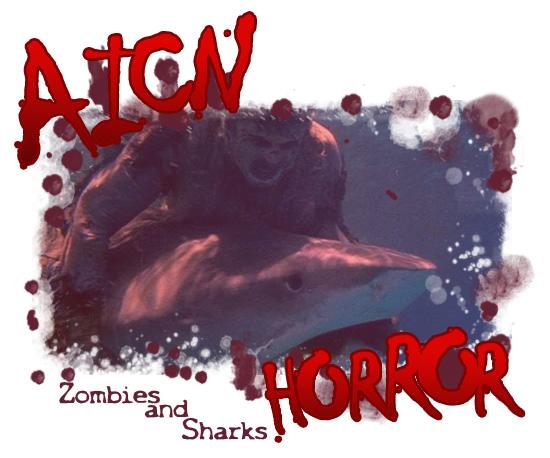 Logo by Kristian Horn
What the $% is ZOMBIES & SHARKS?
---
Greetings, all. Ambush Bug here. Happy Birthday to AICN HORROR which celebrates its second year in October! Always hoping to pass on new and exciting films for all of you ravenous readers in search of worthwhile horror, I decided to compile a list counting down to my favorite horror film released since last October and covered in this here AICN HORROR: ZOMBIES & SHARKS column. Some of these films might be new to you since there isn't a lot of horror in theaters these days that aren't toothless remakes or watered down sequels. Theaters aren't where the horror is at these days, I'm afraid. Some of these films have only seen the light of day on Video on Demand or simply go straight to DVD/BluRay. I've also compiled quite a few films I've seen advance screenings of at festivals and other outlets, and I'll try to update you when you can see these films.

As far as how I compiled this list? Well, I simply looked over my AICN HORROR columns over the last year after October 1st (which happens to be the birthday of this little column two years ago!) and worked and reworked a list until I had 31. No real method to my madness. We'll be counting down every day until Halloween toward my favorite horror film of the year. I'll also provide a second film suggestion for those who can't get enough horror that has something to do with the film I chose that day.

So let's get to it! Chime in after the article and let me know how you liked the film I chose, how right or wrong I am, and come up with your own list…let's go!
NUMBER 5!
Though it is a film that it just touring the festival circuit, I had a chance to see an early cut of THE BUTTERFLY ROOM
and reviewed it back in June.
The film blew me away with some breathtaking performances from some of horror's most famous heroines as well as a standout performance by Barbara Steele in a role that seems made just for her. The levels of sublime evil this film goes to is fascinating and the way the tension ratchets its way tighter and tighter secures this film high on my list for the best of the year. As the release of THE BUTTERFLY ROOM grows closer, I am jumping with anticipation for more folks to experience this devilish film.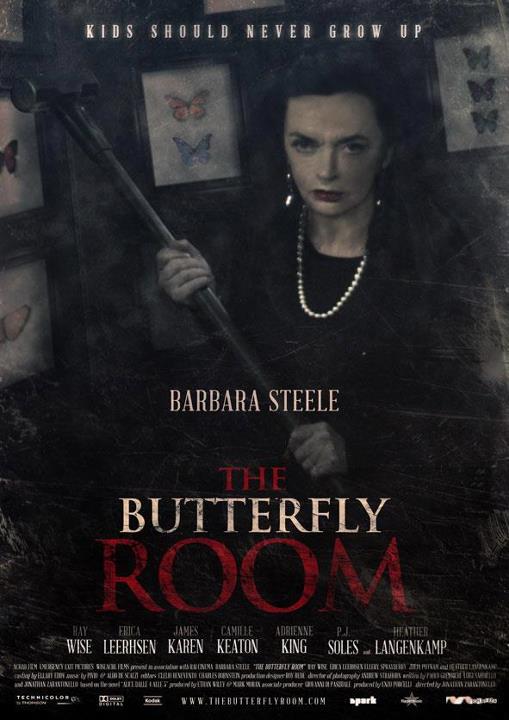 THE BUTTERFLY ROOM (2012)
Directed by Jonathan Zarantonello
Written by Jonathan Zarantonello, Paolo Guerrieri, Luigi Sardiello
Starring Barbara Steele, Ray Wise, Erica Leerhsen, Heather Langenkamp, Ellery Sprayberry, Julia Putnam, Camille Keaton, P.J. Soles, Adrienne King, James Karen, Elea Oberon, Joseph H. Johnson Jr.
Find out more about this film here!
Reviewed by Ambush Bug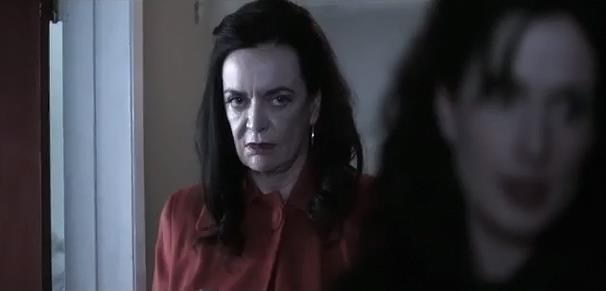 I'm going to tell you right now, put THE BUTTERFLY ROOM on your must see list. It will most definitely be on my Best of the Year list and I feel the need to shout from the rooftops in support of this indie surprise starring some of the greats of the horror genre.
Mothers have always been a great topic of horror to explore. Be it Faye Dunaway's evil matriarch in MOMMY DEAREST, Norman Bates' mom in PSYCHO, or even the creepy mother of two rapist bastards in MOTHER'S DAY, a mom gone wrong is something that always can get under our skins as an audience. Throwing her hat into the mix as one of the all time bad moms is legendary actress Barbara (BLACK SABBATH, PIT & THE PENDULUM) Steele who plays Ann, a seemingly harmless elderly lady living by herself in an apartment complex. By day, she keeps busy cleaning and going on walks, but in the room in the back of her apartment, scary goings on go on and as Ann reaches out to take care of a neighbor's daughter while she is away, the secrets of The Butterfly Room, a room which has never had a man in it and never will according to Ann, are about to be revealed.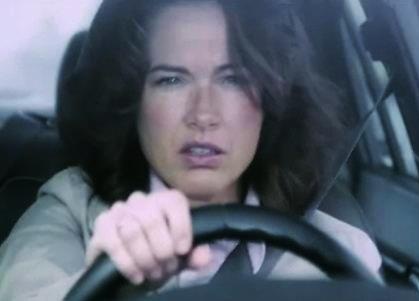 THE BUTTERFLY ROOM sports a cast of horror heavies the likes of which we rarely see. A NIGHTMARE ON ELM STREET's Heather Langenkamp plays a protective mother with ties to Ann's past. Erica Leershen (TEXAS CHAINSAW MASSACRE, WRONG TURN 2, BLAIR WITCH 2) and Adrienne King (Alice, the counselor who lopped off Mrs. Voorhees' head in the first FRIDAY THE 13TH), play mothers as well, as does HALLOWEEN & CARRIE's P.J. Soles and I SPIT ON YOUR GRAVE's Camille Keaton. Rounding out the cast is James Karen (RETURN FO THE LIVING DEAD) and Ray Wise (making his second appearance in this week's column, this time as a nosy handyman). All of these performances are fresh in this film and makes you wonder why these actors and actresses haven't worked since their iconic turns in these iconic films.
Aside from gathering a cast to die for, director Jonathan Zarantonello creates an entire fascinating world revolving around Barbara Steele's Ann. The apartment complex she lives and does her evil deeds in lives and breathes. The intimate close-ups of Ann working on her butterfly collection bring the viewer in uncomfortably close to this bizarre world where beauty is trapped, pinned down, and put on display. The metaphor of butterfly collecting is not an impenetrable one; rather it supplies a fantastic and creepy springboard to bounce Ann's twisted emotions from. Though it is clear early on that something twisted is going on with Ann, even when the shocks are revealed, they tend to resonate harder than expected.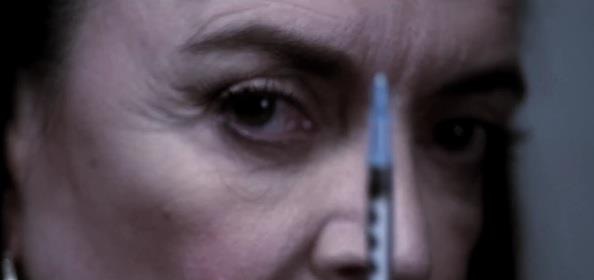 Zarantonello also takes some interesting and inventive steps in regards to the industrial beat-filled soundtrack and the leaps forward and backward in time in the narrative. Though this is often a surefire way to lose the reader, Zarantonello is able to lead us along, mainly by focusing always on Steele's Ann character as the touchstone by which all action in this film stems from. A lesser director would have lost me as a viewer, but Zarantonello is far from a lesser director.
But this is all Steele's show. In every frame, Steele exudes power and was even able to pull some sympathy from me as the viewer, even after we see her doing evil deeds. We are with her the whole time as she tries to cover her tracks, reaches out and connects with others, and gets burned for doing so causing her to fight back. Hers is a complex role which is able to ascertain both sympathy and revulsion and Steele hits every note with elegance and charisma.
I can't recommend this film more and I can't wait for more of you to see it so I can dialog about it with folks. It is definitely one of the best of the year in its complex narrative and masterful performances all around. THE BUTTERFLY ROOM is one of those films which taps into the simple horrors: the horror of harming a child, the horror of love not returned, the horror of betrayal, and the sheer horror of becoming exactly like ones' parents. And it does it so, so very well.
---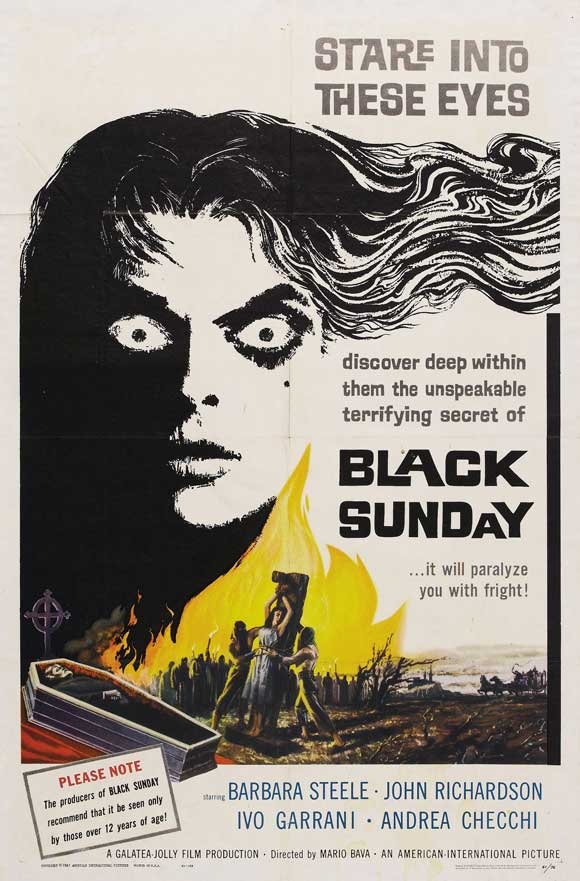 For today's alternate pick, we might as well go back to one of Bava's first and best films, the altogether ooky ghost/vampire/witch film BLACK SUNDAY which mixes old school scares with gore that would make the Italian filmmaker famous one day. Barbara Steele stars and commands every scene she is in, as she does in BUTTERFLY ROOM.
Check out my retro-review of BLACK SUNDAY here.
For some sometimes charmingly hokey, sometimes wickedly gory jolts, seek out BLACK SUNDAY this Halloween season.
The Countdown so far…
#6: THE SKIN I LIVE IN
#7: ENTRANCE
#8: RABIES
#9: MASKS
#10: CABIN IN THE WOODS
#11: BEYOND THE BLACK RAINBOW
#12: JUAN OF THE DEAD
#13: MIDNIGHT SON
#14: BLOOD JUNKIE
#15: V/H/S
#16: THE DIVIDE
#17: PARANORMAL ACTIVITY 3
#18: LITTLE DEATHS
#19: THE TALL MAN
#20: KILL LIST
#21: MOTHER'S DAY
#22: THE INNKEEPERS
#23: THE SNOWTOWN MURDERS
#24: THE PACT
#25: THE WRONG HOUSE
#26: SATURDAY MORNING MASSACRE
#27: SPIRIT STALKERS
#28: THE MOTH DIARIES
#29: THE SLEEPER
#30: THE AGGRESSION SCALE
#31: SICK BOY
---
See ya tomorrow, folks, with number 4 of the best of the best covered in AICN HORROR since last year!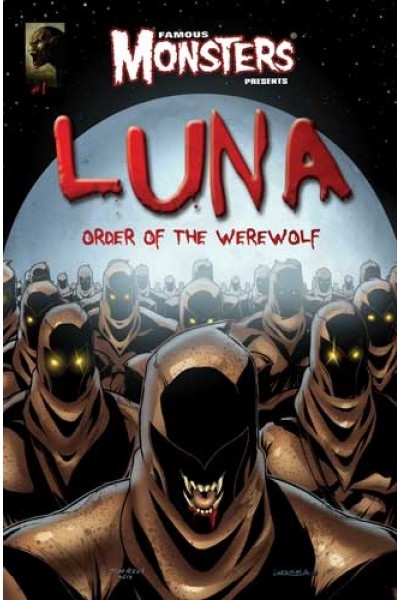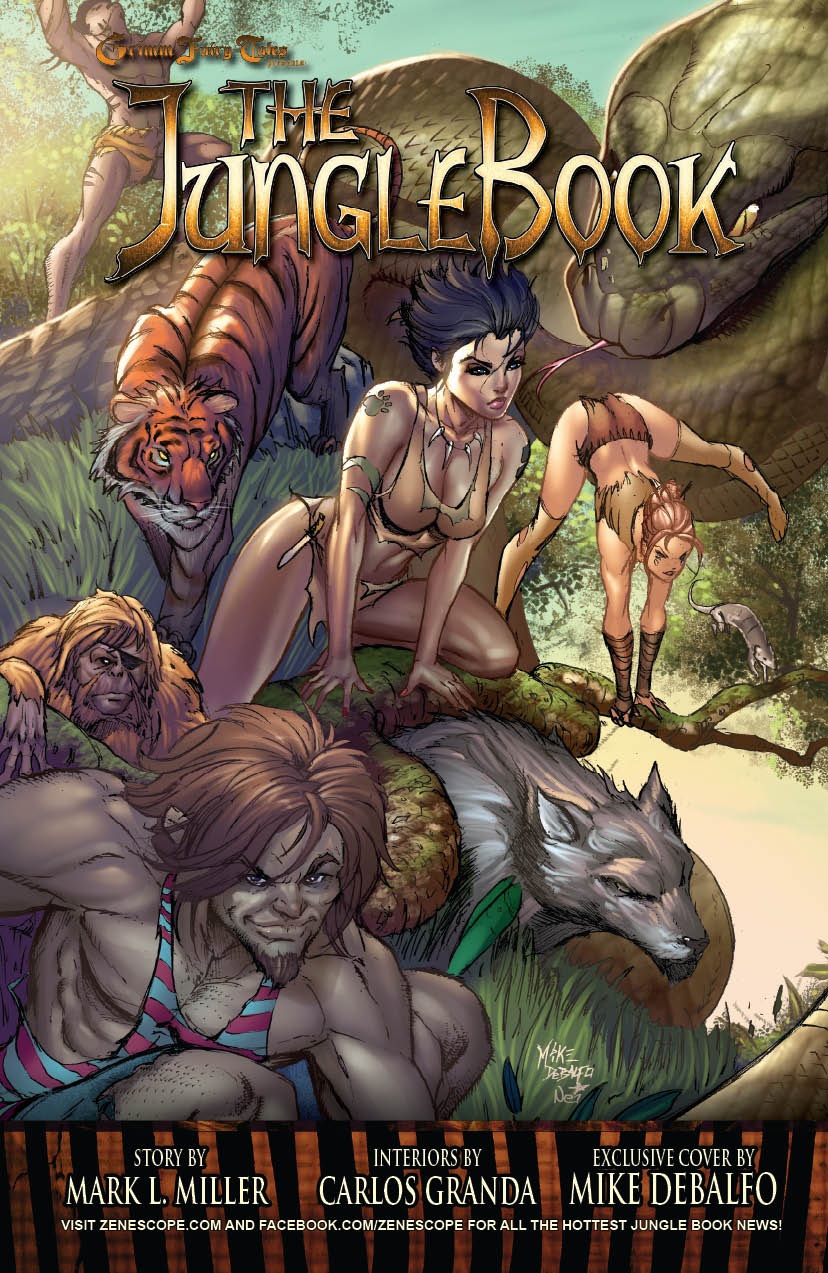 Ambush Bug is Mark L. Miller, original @$$Hole/wordslinger/reviewer/co-editor of AICN Comics for over ten years. He has written comics such as MUSCLES & FIGHTS, MUSCLES & FRIGHTS, VINCENT PRICE PRESENTS TINGLERS & WITCHFINDER GENERAL, THE DEATHSPORT GAMES, WONDERLAND ANNUAL 2010 & NANNY & HANK (soon to be made into a feature film from Uptown 6 Films). He is also a regular writer for FAMOUS MONSTERS OF FILMLAND & has co-written their first ever comic book LUNA: ORDER OF THE WEREWOLF (to be released in late 2012 as an 100-pg original graphic novel). Mark has just announced his new comic book miniseries GRIMM FAIRY TALES PRESENTS THE JUNGLE BOOK from Zenescope Entertainment to be released March-August 2012. Also look for Mark's exciting arc on GRIMM FAIRY TALES #76-80 which begins in August 2012.
---
Find more AICN HORROR including an archive of previous columns
on AICN HORROR's Facebook page!