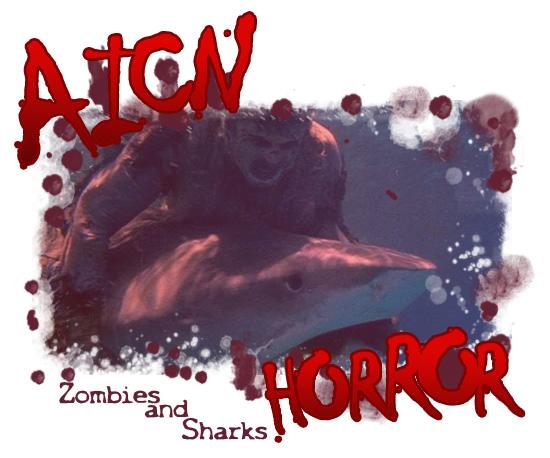 Logo by Kristian Horn
What the $% is ZOMBIES & SHARKS?
---
Greetings, all. Ambush Bug here with another AICN HORROR: ZOMBIES & SHARKS column. We've got a whole bunch of films new and old to check out today, but before we do that…there's this!
---
First off we have the AICN HORROR exclusive premiere of the one sheet for RIDDLE, a new thriller directed by John O. Hartman and starring Val Kilmer, Elisabeth Harnois, Diora Baird and William Sadler. RIDDLE is available on VOD on January 10, 2013 and in-stores on DVD/Blu-Ray on February 12, 2013. Here's the official synopsis;
College student Holly Teller (Elisabeth Harnois) is drawn to the mysterious small town of Riddle, Pennsylvania in search of her missing brother. Against the will of the local Sheriff (Val Kilmer) and town elder (William Sadler), she begins to unravel a mystery connected to an abandoned psychiatric hospital on the edge of town, uncovering a terrifying past the town in determined to keep hidden.
Always fun to see good ol' Val Kilmer chewing up the scenery. I'm sure I'll be reviewing this one closer to the release date.
---
Friend of AICN HORROR, William Wilson has another edition of the Never Got Made Files.
This goes all the way back to 1972 with director Andrew Sinclair hoping to film BYRON'S EVIL, an existential look at the tale behind the story of Mary Shelley's FRANKENSTEIN. The cast he had assembled was top notch with Oliver Reed as Lord Byron/the Frankenstein monster, David Hemmings as Percy Shelley/Dr. Frankenstein and Anna Karina as Mary Shelley. Click on the link to read this fascinating story!
---
Those who like horror (and if not, why the hell are you reading this?) and those who like comedian Tom Green (ok, this might be a more select bunch) can rejoice as Tom Green will be headlining the first ever Free Online Horror Film Festival. You read that right—it's flippin' free! Watch films like TOM GREEN KILLS THE WALKING DEAD, LOVESTRUCK DEAD, BLOCKHEAD, WINTER STALKER, SKID RONIN, PANIC,FEAR, and SAMARITAN all free all online! Find out more info on
the Facebooks
and more on
Youtube at ZombieGoBoom TV!
Watch
all of the films here
and check out TOM GREEN KILLS THE WALKING DEAD below!
---
The best thing about Halloween is the overabundance of festivals to choose from. But what do you do after October is over? Luckily, this year's Hudson Horror Show 666 takes place at the beginning of December and features THE DEVIL'S RAIN, SWITCHBLADE SISTERS, PHANTASM II, RE-ANIMATOR, CONAN THE BARBARIAN, and finally one of my favorite movies of all time, BLACK CHRISTMAS. Advance tickets are going quick and are only on sale until Monday, November 26th at 11:59PM.
Find out all the details here!
And check out the trailer below!
---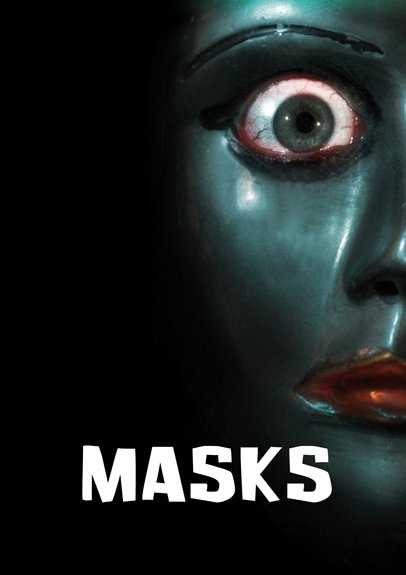 A few days ago, I talked about my
pick for the 9th best horror film of the year covered on AICN HORROR, MASKS
. Well, it looks like MASKS is making it's North American Premiere at the Drunken Zombie Film Festival on November 3rd in Peoria, Illinois. MASKS is a film that shouldn't be missed and the lineup for this event looks extremely cool.
Find out more information about this festival here!
---
I've posted a couple of times about the upcoming Australian Yowie horror film THROWBACK. Here's the third production diary from the film. Can't wait to see this one once it's finished. Here's the clip!
---
AICN COMICS' very own superhero aka Kristian Horn did a podcast recently over at his website
Part-Time Fanboy
where he and his guests pick the Top Ten Horror Movie Moments of All Time. It's definitely a fun list of scary moments. Be sure to head over there and check out superhero's picks!
---
Enough with the news bits, here're the reviews!
Today on AICN HORROR
(Click title to go directly to the feature)
Retro-review: FEMALE VAMPIRE (1973)
Retro-review: BASKET CASE 2 (1990)
BOOLEY (2010)
FROM BENEATH (2012)
247°F (2011)
Advance Review: THALE (2012)
SILENT HILL: REVELATION 3D (2012)

---
Retro-review: New this week from Kino Lorber/Redemption!
Jesus Franco's FEMALE VAMPIRE (1973)
aka EROTIKILL, THE BARE BREASTED COUNTESS, EROTIC KILL, INSATIABLE LUST, JACULA, LOVES OF IRINA, SICARIUS: THE MIDNIGHT PARTY, THE BLACK COUNTESS, THE LAST THRILL, YACULA
Directed by Jesus Franco
Written by Jesus Franco & Gérard Brisseau
Starring Lina Romay, Jack Taylor, Alice Arno, Monica Swinn, Jesus Franco, Luis Barboo, Jean-Pierre Bouyxou,
Retro-reviewed by Ambush Bug
Films like FEMALE VAMPIRE kind of amaze me. I mean, obviously it's meant to titillate since 90% of the film focuses on a naked woman squirming around with either a man or a woman or both. It's not hardcore porn, but it's definitely focused on those who like to watch soft core with small doses of horror dolluped in so that there's some kind of story.
Countess Irina Karlstein (Lina Romay, director Jesus Franco's wife) emerges from the fog and walks all but naked if not for a cloak toward the camera, staring directly at the viewer. As the camera pans up and down her body, zooming in on the naughty bits and pieces, even going so far as to zoom in on her 70's mega-bush, right off the bat, you know this is not a film that's going to be going for substance.
The story is thread-thin basically leading Irina from one person to the next, her sexual desire leading the way. Though most porn ends with a moneyshot, this film's sexual encounters end with Irina biting her sexual victims. The most intriguing (albeit painful) aspect of this is that Irina gives oral a new name by choosing to bite both man and woman in their bathing suit areas instead of the vampire's usual target, the neck.
The story tries to cast Irina as a sympathetic character, out of control with sexual desire which always ends with shedding blood. This is an intriguing premise and an emotional backing that could make for interesting cinema. But Franco isn't really interested in all of that as the bulk of the film has Irina nakedly walking, nakedly talking, nakedly interacting with a man, nakedly interacting with a woman, nakedly interacting with a bed pillow and a bedpost, then finally nakedly interacting with a bathtub full of blood. Any attempt to convey emotion is missed as well by Romay who only gives a Blue Steel look to the camera and rarely utters a word (other than a whispery narration).
Franco is filming everything soft and romantic. This is a beautiful looking film. And Romay is gorgeous, but there's not a lot of substance to be had. There are definitely a few moments of entertainment throughout as the hood ornament on Irina's car is a bat with moving wings and Irina's transformation into a bat has her flapping her cloak a few times, then a cut to a flying bat. Not much by blood, save a little on the lips and the aforementioned bath, can be found here. In the end, FEMALE VAMPIRE is a gorgeous looking film focusing on a gorgeous looking woman. Just don't look for much by way of story.
WARNING: NSFW!
This trailer contains what the French call les boobies!
---
Available this week as part of a BASKET CASE Trilogy Steelbook Release from Second Sight!
BASKET CASE 2 (1990)
Directed by Frank Henenlotter
Written by Frank Henenlotter
Starring Kevin Van Hentenryck, Annie Ross, Heather Rattray, Judy Grafe
Retro-reviewed by Ambush Bug

Last week, we looked at the original BASKET CASE, a modern sleaze masterpiece filled with a grimy look at the streets of New York and a whole lot of body horror. The entire BASKET CASE Trilogy is being released in the UK from Second Sight films and this week, we take a look at the second film of the series, coincidentally titled BASKET CASE 2.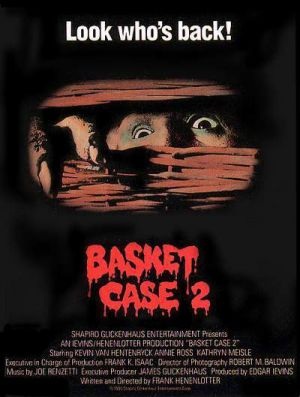 Now, when this came out, I remember loving this film. I was very young and a huge fan of the grit and grime the old BASKET CASE exuded. For fans at the time, it was just damn exciting to have another BASKET CASE film happening, with the same director, same actor playing the role, picking up the story right where it let off with Belial and Duane Bradley falling to their deaths from their hotel room in a horrid neighborhood in New York after Duane found his misshapen brother grinding his lump against his girlfriend. At the time, I thought it was damn cool the way ten years skidded by and the story of the film didn't miss a beat.

Revisiting BASKET CASE 2 all these years later, I realize it's not the sliced awesome I thought it was. Sure the film has it's charm, but it fails to live up to the high stakes set by the original.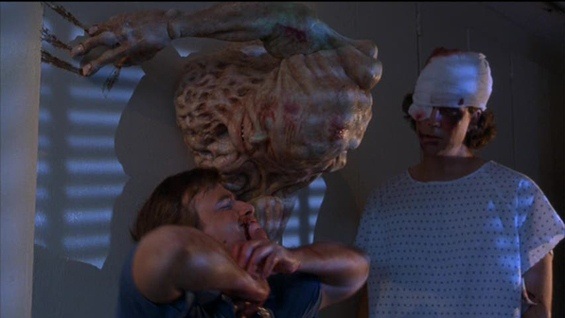 The main difference between the two films is that the grittiness that permeated the first film and made you feel like you needed to wash your hands after watching it is gone. Henenlotter's camera is much more modern and therefore loses some of its grimy coolness. Whereas we saw the gutters of the streets of New York through the eyes of one boy and his basket monster, in BASKET CASE 2, we get a film that looks as if it was filmed on a soundstage (and most likely was). Even scenes which are supposed to take place in a seedy bar feel sterile and staged.

Though gallows humor was prevalent in the first film, the second film goes a much more cartoony route by introducing a whole new band of freaks, all with deformities so outlandish and chunkily made that it's hard to take seriously. Now Belial was never an achievement in cinematic effects, but what worked in the first film was that Belial was offered in short doses. In BASKET CASE 2, the uniqueness of Belial is lessened by the appearance of the other freaks in almost every scene and an overabundance of scenes with Belial himself.


But don't get me wrong. There are some great things about this film. Henenlotter continues to push the envelope of bad taste with an extended sex scene between Belial and a female lump just like him. Some of the more realistic looking freaks are effective and tragic, but for every one that inspires sympathy there are two like the frog and mouse headed dudes that were just kind of painfully corny. But the real thing that redeems BASKET CASE 2 is the ending. Without a doubt, it's one of the all time coolest endings in horror as things go sideways and full circle fast for the Bradley twins. For all of the hokeyness of the freaks and blandness of settings, its all made up for in the closing moments of this film.

Definitely an imperfect film lacking the atmosphere and grit of the first film, BASKET CASE 2 continues Henenlotter's theme of twisted body horror. I enjoyed rewatching it, but still has difficulty going back to a time when I thought it was the coolest of the cool.

Next week, Belial's a poppa in BASKET CASE 3: THE PROGENY!








---
Available this week from Brain Damage Films!
BOOLEY (2010)
Directed by Christian Grillo
Written by Christian Grillo
Starring Tom Detrik, Raine Brown, Gina Lynn
Find out more about this film here!
Reviewed by Ambush Bug

Though I was quite disappointed that the song WOOLEY BOOLEY was never played during the run time of this film, I will commend BOOLEY for living within its means as a low budget version of Michael Douglas' FALLING DOWN. Though these types of "Mad as hell and I'm not going to take it anymore" films are a dime a dozen these days of road rage, internet flame wars, and untapped global frustration, this rough little gem has some inspired moments making it watchable for those who don't mind films on the budgetary down low.

A dweeb named Angus Booley is disrespected by his wife, his kid, his co-workers, and pretty much anyone he walks past in the street. When he happens upon a motivational speaker who he misreads into telling him to go forth and kill those who try to bring him down, Angus starts fighting back with acts that grow more deadly and devious as the film goes on.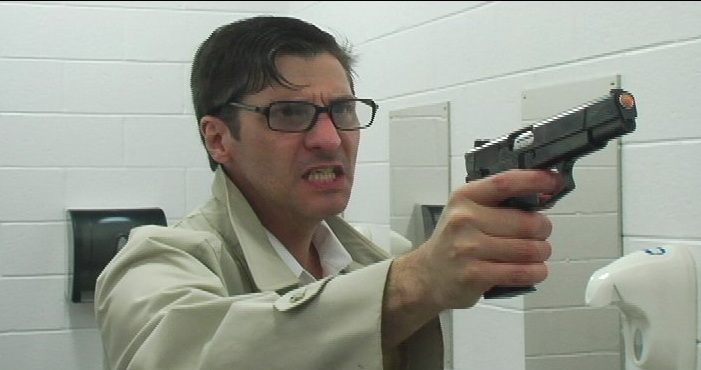 On the one hand, it's interesting to watch Angus' descent which is slow and gradual, making it all the more "realistic". On the other hand, this is nothing we didn't see Michael Douglas do in FALLING DOWN as Angus starts out leaving a turd under the door handle of his boss's door and ends up murdering anyone who crosses his path or disrespects him.

For the size of the budget, the acting actually is quite good with lead actor Tom Detrik carrying the film as the title character, though he plays the dweeb a bit too caricaturely. BOOLEY, though, doesn't have enough depth to be considered a drama and it doesn't have enough laughs to be considered a comedy. Then again, it doesn't have much blood or scares to consider it a bonafide horror film either. What BOOLEY is is relatively cathartic seeing a man fighting back against those who disrespect him, which on a grander scale was a quality that made FALLING DOWN watchable as well.








---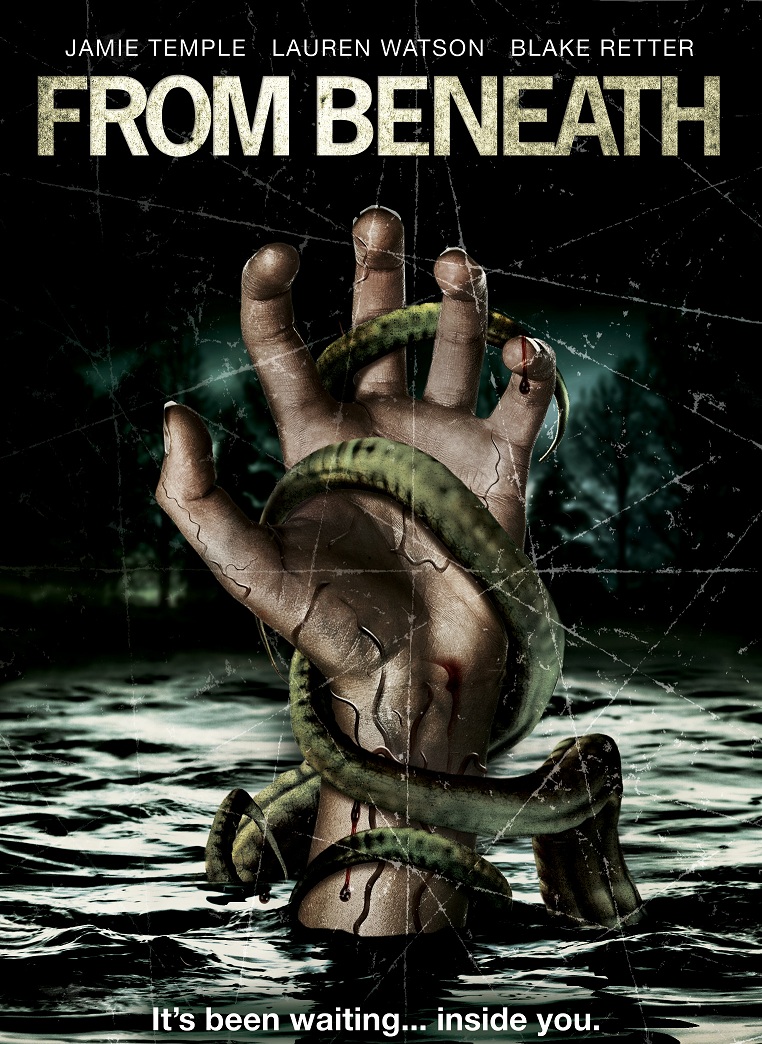 New this week on DVD from Midnight Releasing!
FROM BENEATH (2012)
Directed by David Doucette
Written by David Doucette
Starring Lauren Watson, Jamie Temple, Blake Retter
Find out more about this film here!
Reviewed by Ambush Bug

A couple decide to go for a dip in a quiet lake and become infected with mind controlled leeches. FROM BENEATH is one of those films that feels like it would have made an excellent chapter in a CREEPSHOW film. Though director David Doucette is able to add some emotional depth to this couple who end up battling demons inner and outer in this film of slithering monstrosities, there just doesn't seem to be enough story to stretch to the runtime required for feature length.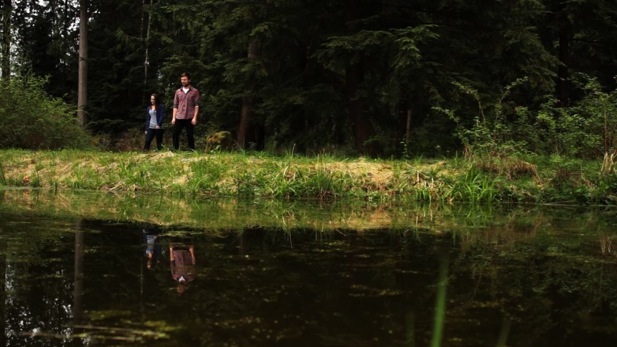 It doesn't help that the actors involved aren't able to convey the emotion required from the script. While the female lead, Lauren Watson (who plays Sam) is decent in gasping at the gruesome developments of her boyfriend's infection which slowly courses through his body and starts to control his mind and seems to be able to convey those deeper emotions that her back-story of a somewhat murky childhood require, her boyfriend Jason (played by Jamie Temple) is monotone in his line delivery, making it hard to feel for him as he slowly turns into a mind controlled zombie.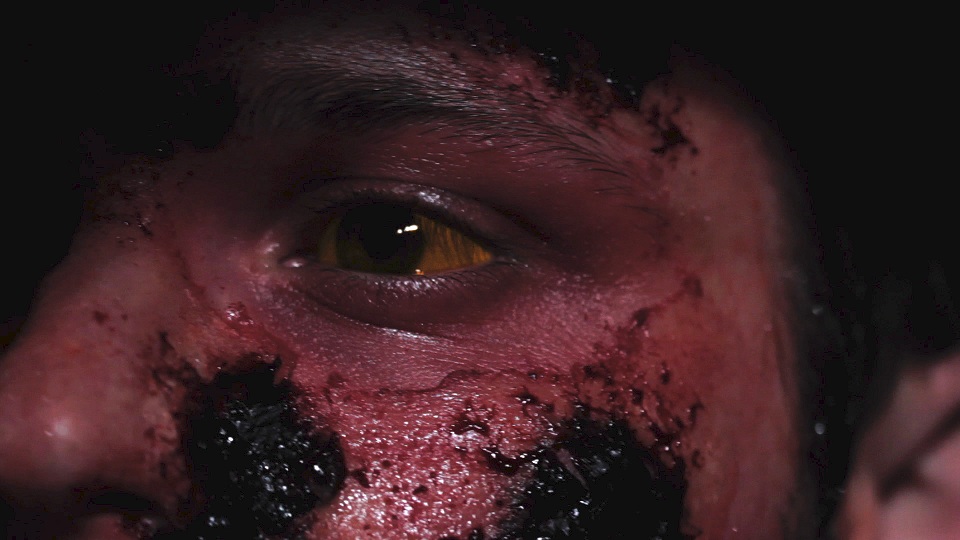 What is impressive in FROM BENEATH is the effects. There are some fantastic scenes of the leech like monster writhing through Jason's skin. Deep veins and tendrils start to form and make for some truly gory effects shots throughout the film. Gore hounds will delight in what looks to be a nice combination of practical and CGI effects work.

Douchette is also really good at establishing atmosphere in this one locale setting of a cabin by a lake. There is a nice sense of claustrophobia going on in this film and the viewer, as well as the couple, feels stranded in that cabin.

Not a terrible little shocker, especially if you're into effects and don't care about rough acting, FROM BENEATH has a decent soundtrack, nice camerawork which sets the mood for a film filled with little hope and a lot of dread.








---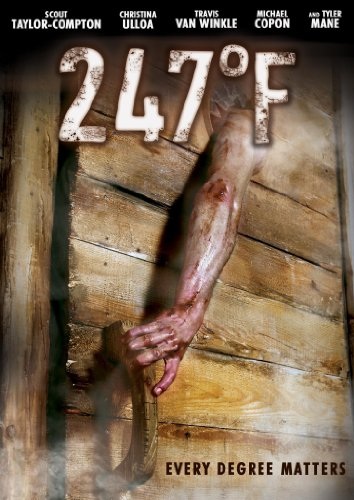 New this week on DVD/BluRay!
247°F (2011)
Directed by Levan Bakhia & Beqa Jguburia
Written by Lloyd S. Wagner, Levan Bakhia, Beqa Oniani
Starring Scout Taylor-Compton, Travis Van Winkle, Michael Copon, Christina Ulloa, & Tyler Mane as Uncle Wade!
Find out more about this film here!
Reviewed by Ambush Bug

I really thought I was going to hate this good-looking-twenty-somethings-get-trapped-in-a-sauna film. It's one of those FROZEN/OPEN WATER/ATM style films where a group of people find themselves trapped in a dire situation and are unable to get out of it. In this type of film, the premise is often overly complex and somewhat clunky in execution, and it is here in 247°F as well, but at least it's entertaining to see these idiot kids get into the predicament and try to get out.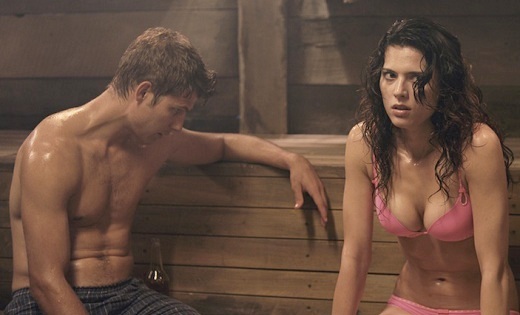 A decent set of actors is key here and this film has it. Scout Taylor-Compton is taking a break from bastardizing HALLOWEEN with Rob Zombie to star as the good girl in this one. She is decent here as the tortured soul, still reeling from a car crash which killed her boyfriend, but still trying to have a good time and a new start with her friends. Travis Van Winkle who you might remember as the douchebag boyfriend from the FRIDAY THE 13TH remake…or maybe you remember him as the douchebag boyfriend from TRANSFORMERS 3 (which coincidentally were both produced by Michael Bay and did you know he played the same character in both films? Fun factoid, there.)…or maybe you recently saw him as the lesser douchebag boyfriend in last week's batshit crazy RITES OF PASSAGE...well, here he's not a douchebag at all and is actually pretty likable and playing against type as the guy with a lot of brains and heart. Even the other couple (Michael Copon & Christina Ulloa), who of course are constantly either fighting or fucking, are more dimensional than what one would expect from a film like this. Tyler Mane takes a turn as a good hearted uncle who loans the quartet of partying kids his cabin for the weekend with the steam room which makes for the central set piece of the film.


Though it takes its sweet old time, the kids finally get stuck in the steam room. One bonehead move after another leads them to be stuck in there and then more bonehead moves make it so that the temperature gauge inside breaks, making the sauna reach the temperature of the title of the movie. The script gets a bit repetitive with the kids sounding like my mom in the summertime without the air conditioning on chirping "GodDAMN, it's hot!" and "It's hot as a mutherfucker in here!" (that's right, my mom curses like a drunken sailor, what of it?). But watching these idiots topple the dominoes toward their doom was pretty fun, I have to admit.

Are there insidious forces at work? Is Tyler Mane's cabin haunted by a steamy demon? Is there a murderous slow roasting murderer on the loose? Nope. It's just a series of accidents which lead a group of morons to be stuck in a sauna set on high. As soon as I realized that's all this film was going to be, I kind of respected it for its simplicity. With some decent performances and some goofy, but entertaining drunken mishaps, 247°F surprisingly entertained me. Don't go in expecting much, but the solid performances make this little "trapped" subgenre film a decent watch.










---
Advance Review: Currently touring festivals and soon to be distributed by XLRatorMedia!
THALE (2011)
Directed by Aleksander Nordaas
Written by Aleksander Nordaas
Starring Silje Reinåmo, Erlend Nervold, Jon Sigve Skard, Morten Andresen, Roland Astrand
Find out more about this film here!
Reviewed by Ambush Bug

One of my favorite films of the week is THALE, a modern fable with bite currently touring fests and just picked up by XLRator, along with BIGFOOT: THE LOST COAST TAPES (which I reviewed yesterday) and a few others for distribution, which means you all can see this film very soon!


And for that, you should consider yourselves lucky, because THALE is a truly unique and amazing film that I can only describe as SPLASH meets THE WOMAN as a pair of forensic cleaners on a routine clean up of an old man's death scene in a house at the edge of a forested area uncover a secret corridor leading to an underground bunker which houses a very peculiar woman.

There's a feeling of awe and whimsy in the air of this film. Though grounded in reality, there's a real soul—an outwardly positive sense of heart. Don't get me wrong, horror fans, things get dire and bloody by the end of the film, but there are some scenes on genuine connection between the most unlikeliest of souls in THALE. The reason I compare this to SPLASH is mainly because of the way these two men react to this naked feral woman when they first see it. In an American film, I think the reaction may be more sexual and possibly go to a more dastardly route as two men are basically stuck in a bunker with a naked woman, but THALE never goes there. Neither men show any sexual desire for the woman, at least it's not outright in stating or suggesting so. They are two good souls looking to help this woman who is obviously lost and confused, offering her food, clothing, and shelter until the proper authorities arrive. What occurs are some nice meetings of minds, quite literally, as Thale (pronounces Tal-luh, as the audio cassettes scattered around the bunker refer to the woman as) seems to have the ability to share her experiences and touch minds, among other powers. But the authorities aren't the only group ascending on the bunker, the discovery of Thale has alerted those she was taken from, and this is where things get dire, as this group is less than civilized.


The film is filled with fantastic performances by Erlend Nervold, who plays Elvis, a jittery and queasy man definitely not cut out for this line of work as he is first presented as vomiting at the sight of the dead body of the old man. His co-worker Leo, played by the calm and jaded Jon Sigve Skard, is your typical gum chewing mortician type, but moves past that as his apathy is explained much more thoroughly as the story goes on. Both of the men are likable and rapport nice between one another as to what to do with this weird woman. The highlight of the film is the discovery of the woman herself, Thale, played by the mesmerizing Silje Reinåmo, who I predict will be a Bond girl at some point if she gets the right agent. Here she shows a broad range from fearful and innocent Bambi to ferocious wild child and does so naked the whole time, which is a feat in itself, I'm sure. In her eyes alone and with very little dialog, Reinåmo embodies the curious, devoted, and trapped animal.

As I said, things get dire, dangerous, and quite bloody towards the end of this one as forces natural and unnatural close in on the bunker. The discovery of what exactly Thale really is is something I haven't seen in film in a long time. The use of CG later in the film is decently done, but occasionally a bit too animated, but that's my only complaint in this wholly entertaining film and that's not really what this film is about anyway. Filled with gorgeous Norwegian landscapes and iconic imagery such as a severed tail in a refrigerator, THALE is an unearthed treasure and should not be missed.








---
In theaters this weekend!
SILENT HILL: REVELATION 3D (2012)
Directed by Michael J. Bassett
Written by Michael J. Bassett
Starring Adelaide Clemens, Kit Harington, Sean Bean, Radha Mitchell, Carrie-Anne Moss, Malcolm McDowell, Martin Donovan, Deborah Kara Unger
Find out more about this film here!
Reviewed by Ambush Bug

I was a fan of the original SILENT HILL film. Though light on story and a bit clunky in the latter half, the original somewhat successfully brought the video game to life with some iconic and horrifying imagery and some strong performances by its cast. Though some of the cast return for this second chapter in the SILENT HILL franchise, the quality, sadly does not.


The film actually starts out decently as Heather (Adelaide Clemens who looks exactly like a younger Michelle Williams), enters a new school and new town with her father (Sean Bean). We soon learn that Heather is actually Alessa from the first film and that she has been haunted by visions swiped almost directly from JACOB'S LADDER, HELLRAISER, and scores of other better films (but those films happened over twenty years ago, so the kids flocking to see this film won't even catch the swipes, right?). Heather befriends Vincent (Kit Harington better known as Jon Snow from GAME OF THRONES) in school and when she learns her father has been abducted and taken to SILENT HILL, both of them are drawn back into a living breathing, nightmare video game.

The thing that worked in the first film was the slow reveal that SILENT HILL exists on another plane of reality. When that GONG! sounds, a feeling of dire dread splashed over the audience I saw it with because we knew we were going to see some freaky shit. In REVELATION, the difference between Heather's reality and the Silent Hill reality are blurred, which makes it somehow less dangerous. Much like the simple words on a black screen indicating the date in the PARANORMAL ACTIVITY films causes the audience to prepare for the worst, that DONG! did the same in the first film. Sans DONG!, it's just weird shit happening for no rhyme or reason.


But that's not the biggest flaw of SILENT HILL: REVELATION 3D. This film has some of the clunkiest writing I've seen in quite a while in a major motion picture release. There's a segment in the middle, as Heather and Vincent stay the night in a hotel on their way to Silent Hill that skids the story to a halt so hard it leaves whiplash as the two actors explain everything that has happened up to that point in the film, and then proceed to drop revelations (I guess that's why it's called REVELATIONS) about one another instead of actually showing us an interesting scene where these revelations could occur. For what seems to go on for minutes, these two actors are screaming/info dumping at each other in Hotel Exposition, catching up those in the audience who lack the two brain cells to follow the crazy intricacies of a not very complicated plot in the first place. I guess this scene was necessary to make room for more "in yo' face, yo" 3D, because, you know, who needs to see stuff like character, tension, and plot development when we can see a slo mo axe "comin' at'cha" a couple of more times?

And there are a lot of slo mo axes comin' at'cha in yo' face, yo. That's my one compliment for this film, in that the special effects team did a fantastic job of doing some nice CG scenes of bizarre shit. The effects are bigger and broader. There is some truly twisted imagery; both in the returning nightmares such as Pyramid head and the sexy lumpy-faced nurses and in some new imagery as with a monster made of mannequin parts. The special effects look good and since that's all the folks behind this film seem to care about, I guess they should be proud of what they've done here.


The story focuses on the two young leads for the bulk of the film with the rest of the returning and more talented cast are absolutely wasted here. Sean Bean bookends the film and reenacts his role as the concerned dad. Radha Mitchell and Deborah Kara Unger return with what can only be described as contractually obligated cameos. While Malcolm McDowell collects another paycheck and Martin Donovan is absolutely wasted as a private investigator. Carrie-Anne Moss has a little more meat to chew on in this film as she basically replaces Alice Krige as the head witch who smartly didn't return to this film.

I know the original SILENT HILL wasn't Shakespeare in the story department, but SILENT HILL: REVELATIONS makes it look as if it were. The original had some truly disgusting and disturbing scenes and effects and this sequel does so too, but while the first had an engaging cast and some simple cues to help pad a lacking story, the sequel doesn't add much to it and only rehashes what worked before, minus those pesky characters we latched onto in the original. While there's a suggestion that another film is on the horizon, if the franchise continues this descent in quality, expect Sean Bean to be replaced and a third installment to go direct to video. Towards the end of this one, the film skids off the rails completely and takes some twists and turns that is forehead-slappingly obtuse and just plain silly. SILENT HILL: REVELATION looked cool in spots, but the story is overly complex and the actions of certain iconic characters in the last act had me scratching my head and feeling the need to return to Hotel Exposition for more screamed revelations.








---
And finally…I've seen this film a few times, but it being Halloween and all, I figured it's prime time to dust this one off. Here's THE LIFE & DEATH OF A PUMPKIN by Aaron Yonda!
See ya next week, folks!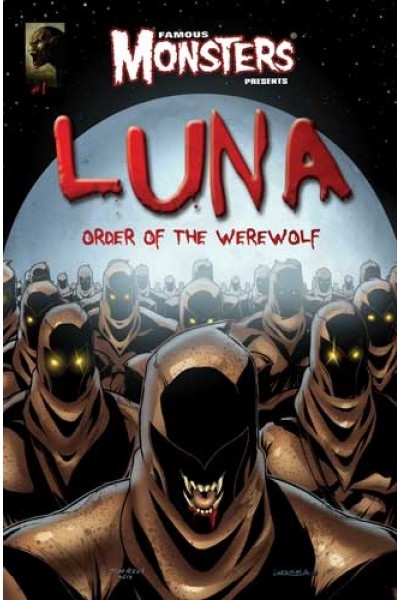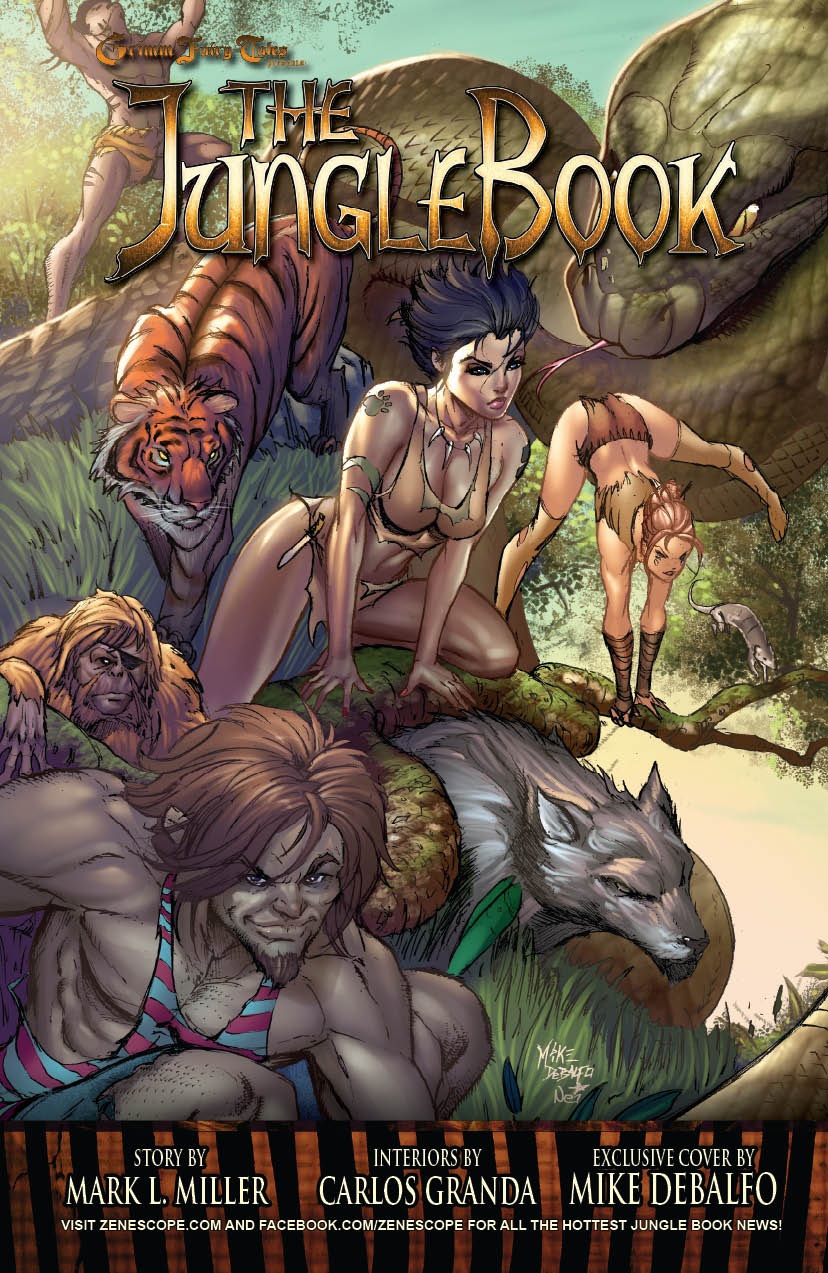 Ambush Bug is Mark L. Miller, original @$$Hole/wordslinger/reviewer/co-editor of AICN Comics for over ten years. He has written comics such as MUSCLES & FIGHTS, MUSCLES & FRIGHTS, VINCENT PRICE PRESENTS TINGLERS & WITCHFINDER GENERAL, THE DEATHSPORT GAMES, WONDERLAND ANNUAL 2010 & NANNY & HANK (soon to be made into a feature film from Uptown 6 Films). He is also a regular writer for FAMOUS MONSTERS OF FILMLAND & has co-written their first ever comic book LUNA: ORDER OF THE WEREWOLF (to be released in late 2012 as an 100-pg original graphic novel). Mark has just announced his new comic book miniseries GRIMM FAIRY TALES PRESENTS THE JUNGLE BOOK from Zenescope Entertainment to be released March-August 2012. Also look for Mark's exciting arc on GRIMM FAIRY TALES #76-80 which begins in August 2012.
---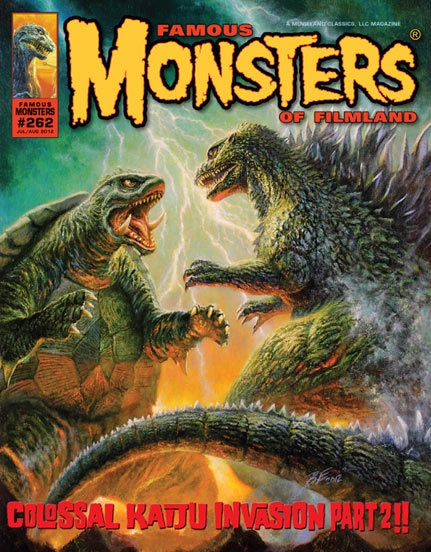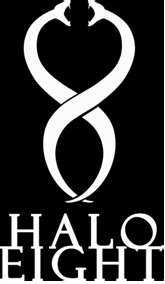 Check out the FAMOUS MONSTERS OF FILMLAND Website for all things horror!


Interested in illustrated films, fringe cinema, and other oddities?
Check out Halo-8 and challenge everything!



---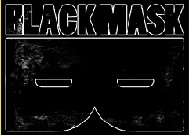 Find out what are BLACK MASK STUDIOS and OCCUPY COMICS here and on Facebook here!





---
Find more AICN HORROR including an archive of previous columns
on AICN HORROR's Facebook page!