The Kidd here...
I've got my fingers crossed that a good DIE HARD film is still possible. I was optimistic after seeing the teaser trailer roll through, but seeing this new trailer and one sheet that 20th Century Fox unveiled today... well, it's a bit of an understatement to say they're a bit on the eye-rolling side.
The trailer (courtesy of Yahoo! UK) just makes this new chapter's story seem a bit on the outlandish side... which is something considering the films have gotten more far-fetched as they've progressed... but that poster (via Entertainment Weekly)...
Come on, man. I get that "Yippee-kay-yay" has become the default catchphrase of the franchise, but do you really need to bastardize it quite like that?
I'm still hoping for the best with the fifth DIE HARD... but I'm also preparing for the worst.
I know Bruce Willis still has got it in him. It's just a matter of if we get to see it one more time.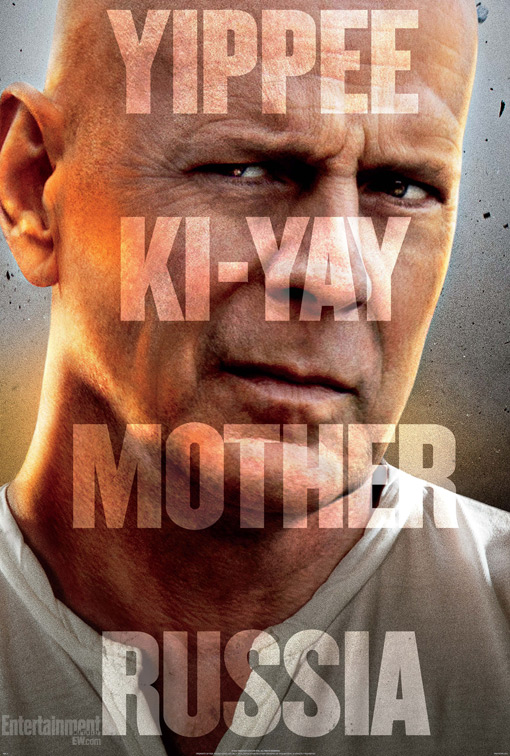 -Billy Donnelly
"The Infamous Billy The Kidd"
Follow me on Twitter.