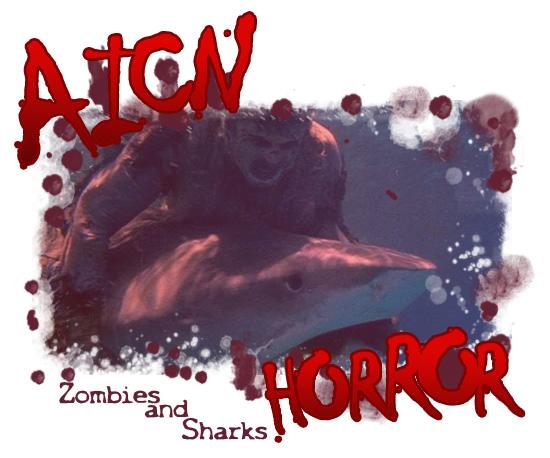 Logo by Kristian Horn
What the $% is ZOMBIES & SHARKS?
---
Greetings, all. Ambush Bug here. Happy Birthday to AICN HORROR which celebrates its second year in October! Always hoping to pass on new and exciting films for all of you ravenous readers in search of worthwhile horror, I decided to compile a list counting down to my favorite horror film released since last October and covered in this here AICN HORROR: ZOMBIES & SHARKS column. Some of these films might be new to you since there isn't a lot of horror in theaters these days that aren't toothless remakes or watered down sequels. Theaters aren't where the horror is at these days, I'm afraid. Some of these films have only seen the light of day on Video on Demand or simply go straight to DVD/BluRay. I've also compiled quite a few films I've seen advance screenings of at festivals and other outlets, and I'll try to update you when you can see these films.

As far as how I compiled this list? Well, I simply looked over my AICN HORROR columns over the last year after October 1st (which happens to be the birthday of this little column two years ago!) and worked and reworked a list until I had 31. No real method to my madness. We'll be counting down every day until Halloween toward my favorite horror film of the year. I'll also provide a second film suggestion for those who can't get enough horror that has something to do with the film I chose that day.

So let's get to it! Chime in after the article and let me know how you liked the film I chose, how right or wrong I am, and come up with your own list…let's go!
NUMBER 8!
When I first saw RABIES, I was blown away and I'm pretty sure you will too. It's one of those Tarantino-esque multi-plotted stories that criss cross and intersect at the weirdest of times.
The film was released on DVD back in March. Here's my review of the RABIES.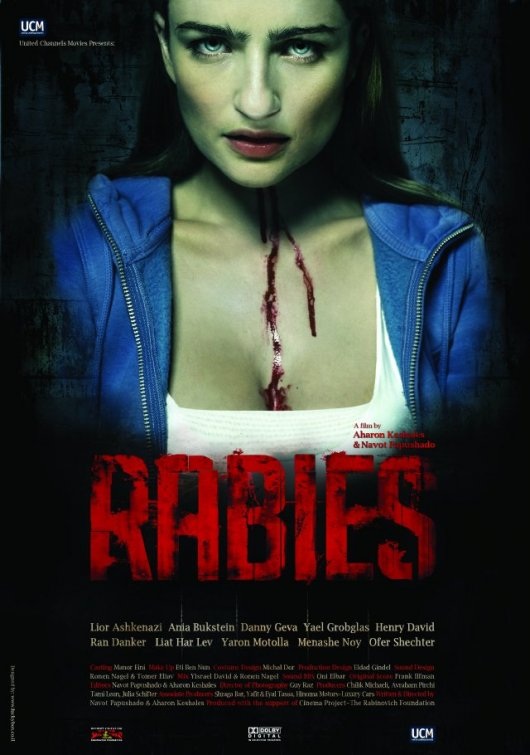 RABIES (2010)
AKA KALEVET
Directed by Aharon Keshales & Navot Papushado
Written by Aharon Keshales & Navot Papushado
Starring Henry David, Liat Harlev, Ania Bukstein, Ran Danker, Danny Geva, Lior Ashkenazi, Menashe Noy, Ofer Shechter, Yael Grobglas, Efrat Boimold
Find out more about this film on Facebook here!
Reviewed by Ambush Bug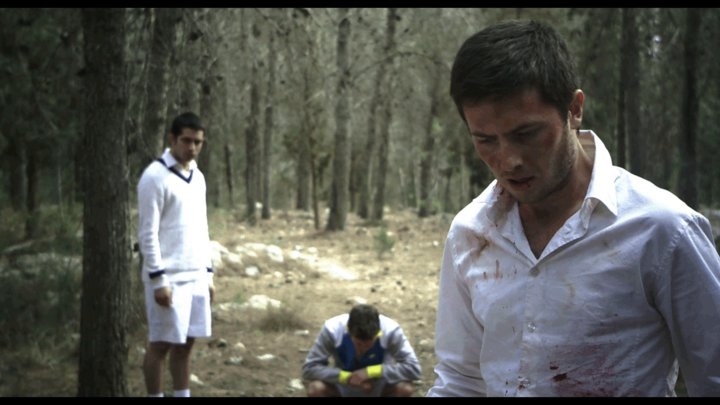 I absolutely loved this film from Israel. Every second was either shocking or hilarious or absurd and sometimes all three at once. I flip through tons of films throughout the week, but having seen RABIES last week, it's one that will stick with me for a while. RABIES is the complex tale of a handful of people set in the middle of the woods. A brother and sister, a quartet of travelers, a pair of cops, a killer in the woods, a park ranger, and a dog all have their own stories going on in this amazing tale of wilderness horror. How writers/directors Aharon Keshales & Navot Papushado weave these stories together is the stuff of genius reminding me of the complex plotting one might find in a Tarantino or Soderbergh flick with the gore and "that's just wrong"-ness of an Eli Roth film.
This Israeli story starts out in the middle of the action as a young girl is trapped in a metal pit pleading with someone to help her get out. We soon find that they are brother and sister. The story unfolds naturally as characters bump into one another while wandering in the endless woods. Some are there to kill. Some are there to help. Some are not sure why they are there. Though with a title like RABIES, thoughts of a zombie film come to mind, and I was bracing myself for that type of flick, early on you realize this is a story of how rabid and mindless people can be in the face of danger and while the players bounce into one another like a Scooby Doo chase scene with dire consequences, in RABIES everything unfolds making some kind of sense, despite the actions of the cast.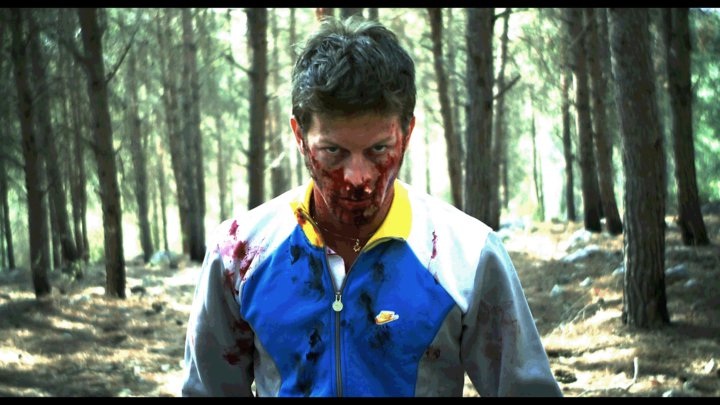 The plot twists are abundant. The script is punchy and never forgets to be fun, until things get deadly, and even then it's kind of got an undeniable gallows humor going on. The violence is both over the top, but grounded in reality, shunning the typical slasher motifs for more visceral sequences of terror (there's a scene with a broken jaw that is absolutely grueling to watch). RABIES is an absolutely fantastic film showing that once again, some of the best horror comes from outside of American borders. It's a film that not only horror lovers can enjoy, but lovers of well made cinema can like as well. Though the content is pretty diabolical for your typical movie-goer, one can't help but marvel at the way this film was constructed and the talent behind the actors who played it all out. Don't miss RABIES.
---
Though it has absolutely nothing to do with the above film, David Cronenberg's RABID is a damn fine film in itself and though it is low budget, it is a sheer indication of the talent and potential the director had in his early years. Plus it's got Marilyn Chambers. See Cronenberg's version of zombies with RABID, today's alternative pick.
The Countdown so far…
#9: MASKS
#10: CABIN IN THE WOODS
#11: BEYOND THE BLACK RAINBOW
#12: JUAN OF THE DEAD
#13: MIDNIGHT SON
#14: BLOOD JUNKIE
#15: V/H/S
#16: THE DIVIDE
#17: PARANORMAL ACTIVITY 3
#18: LITTLE DEATHS
#19: THE TALL MAN
#20: KILL LIST
#21: MOTHER'S DAY
#22: THE INNKEEPERS
#23: THE SNOWTOWN MURDERS
#24: THE PACT
#25: THE WRONG HOUSE
#26: SATURDAY MORNING MASSACRE
#27: SPIRIT STALKERS
#28: THE MOTH DIARIES
#29: THE SLEEPER
#30: THE AGGRESSION SCALE
#31: SICK BOY
---
See ya tomorrow, folks, with number 7 of the best of the best covered in AICN HORROR since last year!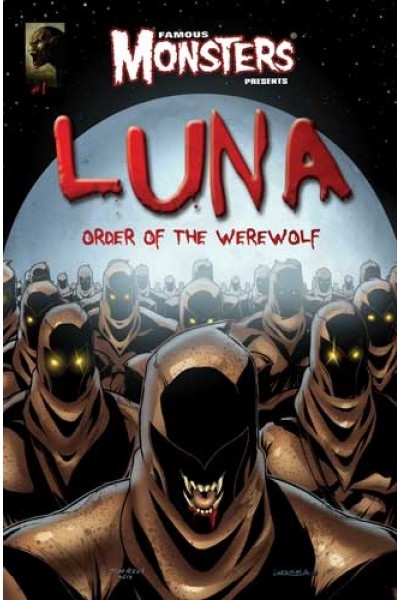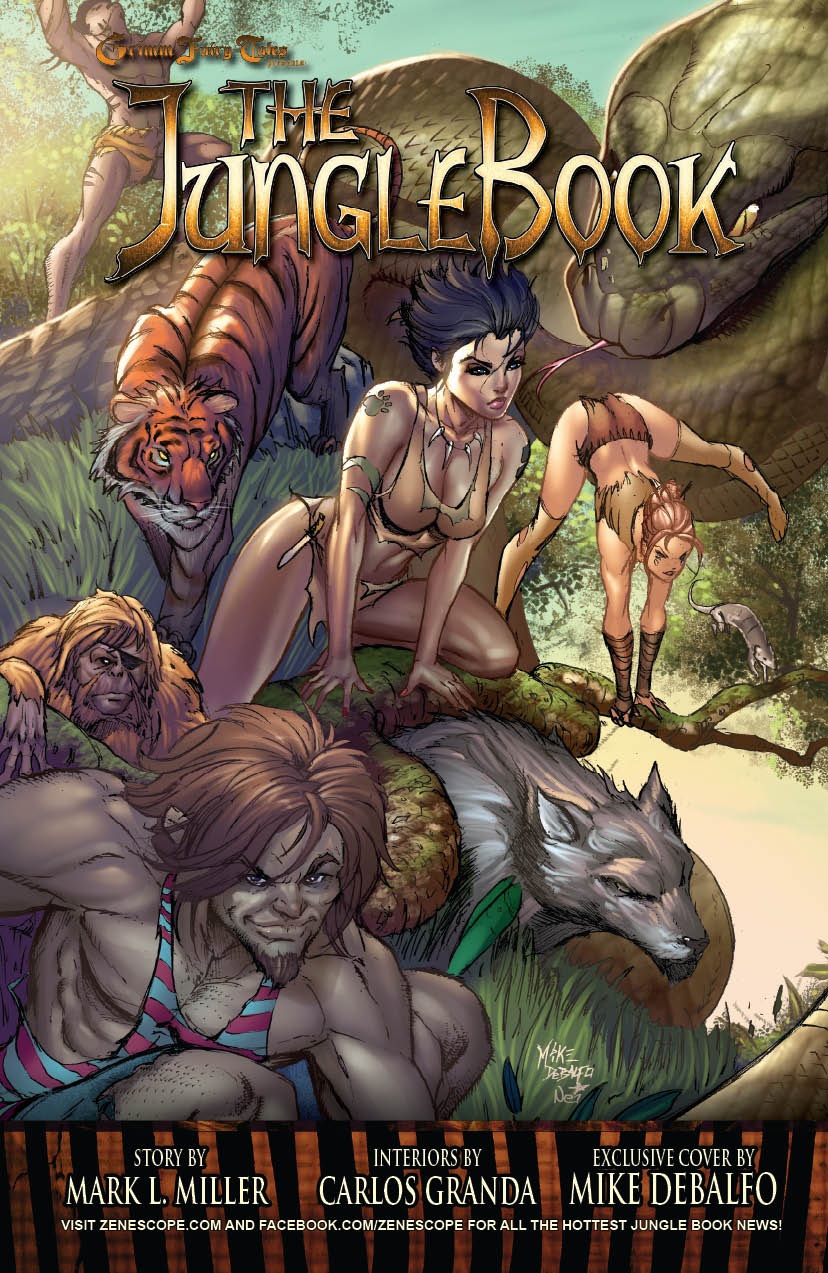 Ambush Bug is Mark L. Miller, original @$$Hole/wordslinger/reviewer/co-editor of AICN Comics for over ten years. He has written comics such as MUSCLES & FIGHTS, MUSCLES & FRIGHTS, VINCENT PRICE PRESENTS TINGLERS & WITCHFINDER GENERAL, THE DEATHSPORT GAMES, WONDERLAND ANNUAL 2010 & NANNY & HANK (soon to be made into a feature film from Uptown 6 Films). He is also a regular writer for FAMOUS MONSTERS OF FILMLAND & has co-written their first ever comic book LUNA: ORDER OF THE WEREWOLF (to be released in late 2012 as an 100-pg original graphic novel). Mark has just announced his new comic book miniseries GRIMM FAIRY TALES PRESENTS THE JUNGLE BOOK from Zenescope Entertainment to be released March-August 2012. Also look for Mark's exciting arc on GRIMM FAIRY TALES #76-80 which begins in August 2012.
---
Find more AICN HORROR including an archive of previous columns
on AICN HORROR's Facebook page!