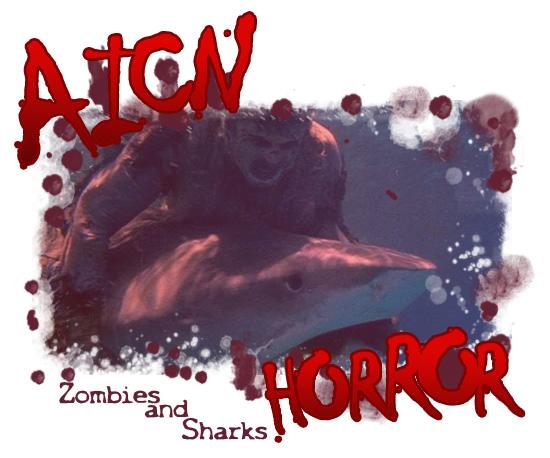 Logo by Kristian Horn
What the $% is ZOMBIES & SHARKS?
---
Greetings, all. Ambush Bug here. Happy Birthday to AICN HORROR which celebrates its second year in October! Always hoping to pass on new and exciting films for all of you ravenous readers in search of worthwhile horror, I decided to compile a list counting down to my favorite horror film released since last October and covered in this here AICN HORROR: ZOMBIES & SHARKS column. Some of these films might be new to you since there isn't a lot of horror in theaters these days that aren't toothless remakes or watered down sequels. Theaters aren't where the horror is at these days, I'm afraid. Some of these films have only seen the light of day on Video on Demand or simply go straight to DVD/BluRay. I've also compiled quite a few films I've seen advance screenings of at festivals and other outlets, and I'll try to update you when you can see these films.

As far as how I compiled this list? Well, I simply looked over my AICN HORROR columns over the last year after October 1st (which happens to be the birthday of this little column two years ago!) and worked and reworked a list until I had 31. No real method to my madness. We'll be counting down every day until Halloween toward my favorite horror film of the year. I'll also provide a second film suggestion for those who can't get enough horror that has something to do with the film I chose that day.

So let's get to it! Chime in after the article and let me know how you liked the film I chose, how right or wrong I am, and come up with your own list…let's go!
NUMBER 11!
Boy, I didn't know the can of worms I would open when I reviewed BEYOND THE BLACK RAINBOW in
September of this year
. I was blown away by the director's visionary style and the fantastic synth soundtrack. Much like last year's DRIVE, there is an undeniably 80's sense of awesome throughout. Apparently some of you disagreed, which is cool. Still, this retro-throwback is one of my favorites of the year.
---
BEYOND THE BLACK RAINBOW (2010)
Directed by Panos Cosmatos
Written by Panos Cosmatos
Starring Eva Allan, Michael Rogers, Scott Hylands, Marilyn Norry, Rondel Reynoldson
Find out more about this film here!
Reviewed by Ambush Bug
Consider my mind blown.
Imagine if Stanley Kubrick's 2001: A SPACE ODYSSEY had an all night orgy with Lucas' THX 1138, TRON, Michael Mann's MANHUNTER, and Alex Proyas' DARK CITY set to the music of Daft Punk by way of John Carpenter's simplistic synth soundtrack and then you might just begin to fathom the mindfuck that is BEYOND THE BLACK RAINBOW an absolutely gorgeous film from the visionary mind of Panos Cosmatos.
BEYOND THE BLACK RAINBOW is the first and hopefully not the last film by Cosmatos whose view of the future is seen through the lens of what one might think of the future if one were living in the late 70's. Bathed in red and white lights, the story unfolds about a captive and sedated girl in a commune named Elena played by the entrancing Eva Allen who is tormented and tested by a twisted doctor named Barry Nyle (Michael Rogers, who looks like a 70's mix of Christian Bale and a hairless John Glover) in a commune type scientific facility whose purpose is to quantify and make happiness possible for all to achieve. A broad goal, yes, but if you want joy, apparently someone has to undergo absolute torment and that's what Nyle does to Elena, who seems to have some form of telepathic mind power to is trying to manipulate and tap into.
Rogers is the true standout performance here as his Nyle is one of the most menacing villains I've had the pleasure of seeing in ages. Through a calm, staccato voice and a simple facial twitch, he speaks volumes about his character. Seeing him interact with others sends shivers down the spine. This is a performance that should open lots of doors for him.
As with all of the most successful science fiction films, Cosmatos doesn't linger on explaining the science of it all. This film is about two characters in bitter conflict—a quiet battle between the sluggish young girl and her voyeuristic captor. Through very little dialog is used; save some twisted phrases calmly muttered by Nyle, this battle for Elena's freedom is palpable and ever present. Elena communicates by releasing a single tear or a bat of an eye. When she does speak, the effect shown is mesmerizing and one that hasn't been seen in film at least by me.
Though some of the simplistic designs seem torn straight from the Kubrick rulebook and some of the more retro-futuristic looks make this feel like it was the lost sci fi film Michael Mann never directed, BEYOND THE BLACK RAINBOW has a style of its own by combining so many influential styles seamlessly and perfectly. More than anything, this is a film that looks absolutely unique. There are no shots that don't seem meticulously framed to amp up even the most diabolical subject matter to beautiful levels. Be it a scene of Nyle driving his sleek car through a never ending tunnel or Elena sleeping in her bed crying over a photo of her mother, every shot is a visual masterpiece.
Setting the mood even more to cool is the musical score by Sinoia Caves which relies heavily on simplistic synthesizers and soothing rhythms. Much like the blank walls of the commune, the music is gorgeous in its simplicity, setting a dire mood and echoing out of the screen and into your soul.
I have nothing negative to say about this film and can't recommend BEYOND THE BLACK RAINBOW more. Much like DISTRICT 9, MOON, and LOOPER (which I recently saw and loved), it offers a fantastic vision of the future through a retro lens. This is one of my favorite films of the year and though I saw it on my flat screen, I'd kill to see it on the big screen. It is brutal and beautiful. Patient and jarring. Atmospheric and claustrophobic all at once and simply has to be seen to be believed.
---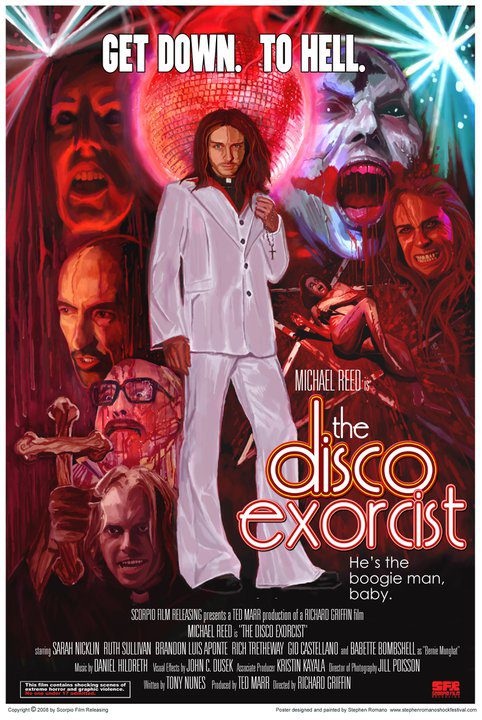 Another film indicative of an era is THE DISCO EXORCIST
which I reviewed earlier this year.
It may not be as powerful as BEYOND THE BLACK RAINBOW, but just as the above film exudes all that was cool about the 80's, THE DISCO EXORCIST exemplifies the douchey coolness of the 70's as a disco king runs afoul of a demon worshipping dancing queen. There's tons of sex, drugs, and bloody demonic dismemberment to be enjoyed in today's alternative pick.
The Countdown so far…
#12: JUAN OF THE DEAD
#13: MIDNIGHT SON
#14: BLOOD JUNKIE
#15: V/H/S
#16: THE DIVIDE
#17: PARANORMAL ACTIVITY 3
#18: LITTLE DEATHS
#19: THE TALL MAN
#20: KILL LIST
#21: MOTHER'S DAY
#22: THE INNKEEPERS
#23: THE SNOWTOWN MURDERS
#24: THE PACT
#25: THE WRONG HOUSE
#26: SATURDAY MORNING MASSACRE
#27: SPIRIT STALKERS
#28: THE MOTH DIARIES
#29: THE SLEEPER
#30: THE AGGRESSION SCALE
#31: SICK BOY
---
See ya tomorrow, folks, with number 10 of the best of the best covered in AICN HORROR since last year!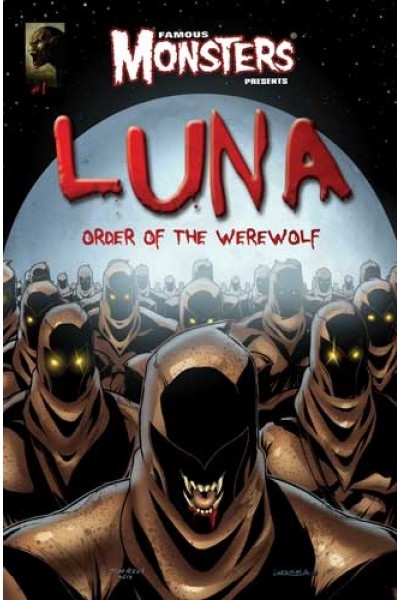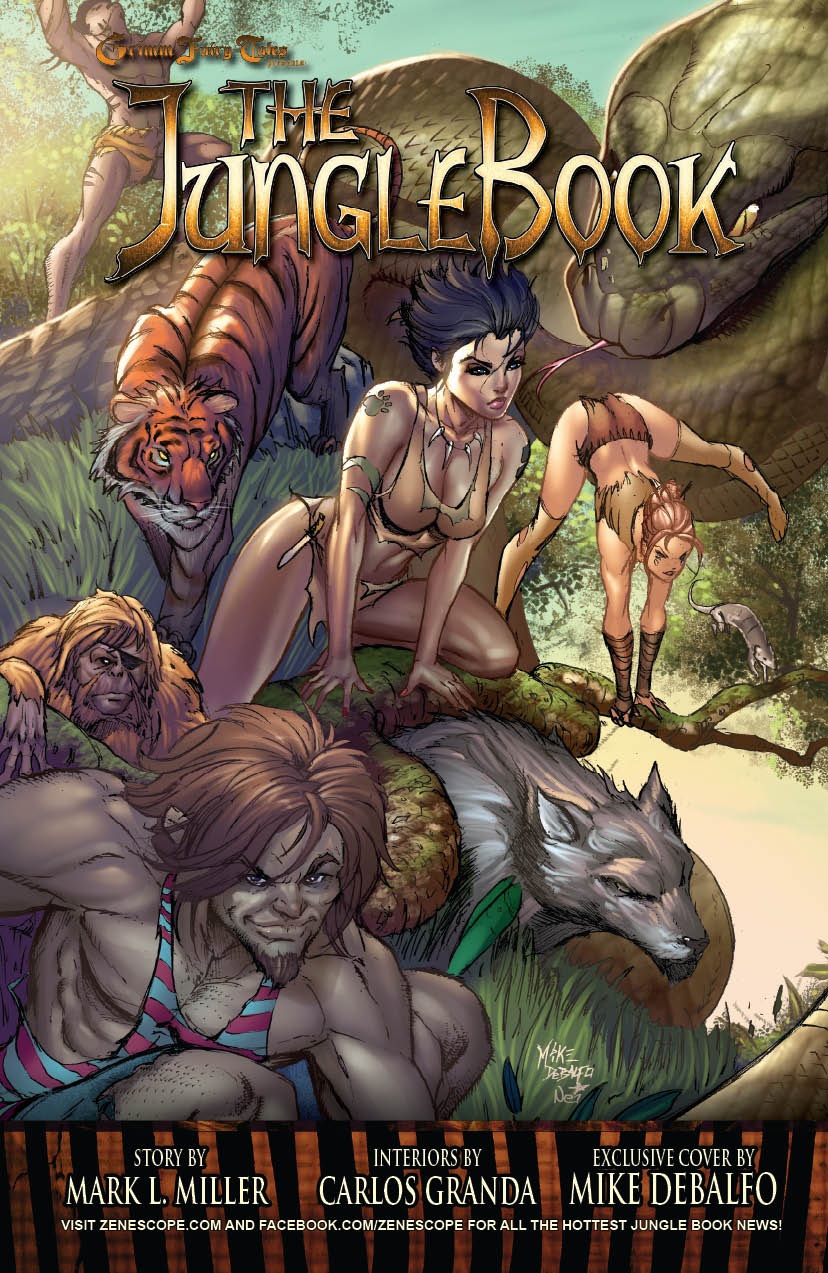 Ambush Bug is Mark L. Miller, original @$$Hole/wordslinger/reviewer/co-editor of AICN Comics for over ten years. He has written comics such as MUSCLES & FIGHTS, MUSCLES & FRIGHTS, VINCENT PRICE PRESENTS TINGLERS & WITCHFINDER GENERAL, THE DEATHSPORT GAMES, WONDERLAND ANNUAL 2010 & NANNY & HANK (soon to be made into a feature film from Uptown 6 Films). He is also a regular writer for FAMOUS MONSTERS OF FILMLAND & has co-written their first ever comic book LUNA: ORDER OF THE WEREWOLF (to be released in late 2012 as an 100-pg original graphic novel). Mark has just announced his new comic book miniseries GRIMM FAIRY TALES PRESENTS THE JUNGLE BOOK from Zenescope Entertainment to be released March-August 2012. Also look for Mark's exciting arc on GRIMM FAIRY TALES #76-80 which begins in August 2012.
---
Find more AICN HORROR including an archive of previous columns
on AICN HORROR's Facebook page!