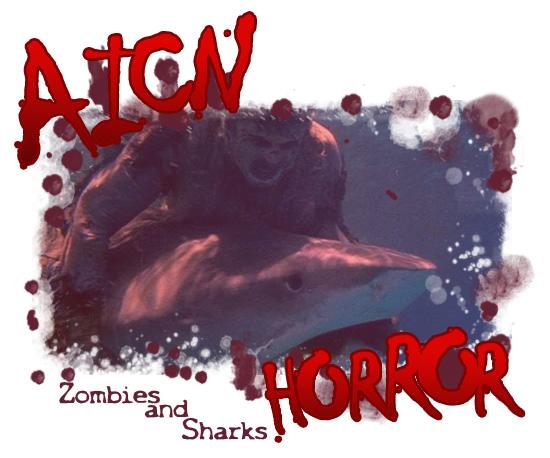 Logo by Kristian Horn
What the &#$% is ZOMBIES & SHARKS?
---
Greetings, all. Ambush Bug here. Happy Birthday to AICN HORROR which celebrates its second year in October! Always hoping to pass on new and exciting films for all of you ravenous readers in search of worthwhile horror, I decided to compile a list counting down to my favorite horror film released since last October and covered in this here AICN HORROR: ZOMBIES & SHARKS column. Some of these films might be new to you since there isn't a lot of horror in theaters these days that aren't toothless remakes or watered down sequels. Theaters aren't where the horror is at these days, I'm afraid. Some of these films have only seen the light of day on Video on Demand or simply go straight to DVD/BluRay. I've also compiled quite a few films I've seen advance screenings of at festivals and other outlets, and I'll try to update you when you can see these films.

As far as how I compiled this list? Well, I simply looked over my AICN HORROR columns over the last year after October 1st (which happens to be the birthday of this little column two years ago!) and worked and reworked a list until I had 31. No real method to my madness. We'll be counting down every day until Halloween toward my favorite horror film of the year. I'll also provide a second film suggestion for those who can't get enough horror that has something to do with the film I chose that day.

So let's get to it! Chime in after the article and let me know how you liked the film I chose, how right or wrong I am, and come up with your own list…let's go!
NUMBER 13!
A good and original take on vampirism is hard to find. That's why this film showed up on the list. With shades of Romero's MARTIN and Cage's VAMPIRE'S KISS, MIDNIGHT SON is vampires done right.
I reviewed the film back in August.
---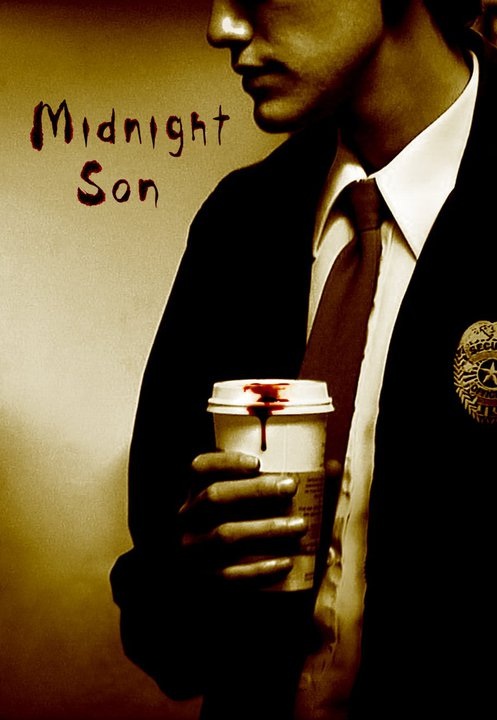 MIDNIGHT SON (2011)
Directed by Scott Leberecht
Written by Scott Leberecht
Starring Zak Kilberg, Maya Parish, Jo D. Jonz, Arlen Escarpeta, Larry Cedar, Tracey Walter
Find out more on the webite and on its Facebook Page.
Reviewed by Ambush Bug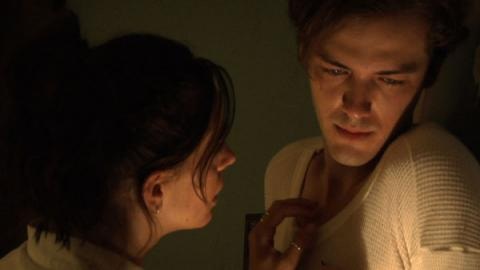 MIDNIGHT SON could be best described as a modern day MARTIN with a little bit of the indie film HABIT tossed in for good measure. Those familiar with those two films will see some of the same themes at play here. Though MIDNIGHT SON doesn't pull any punches admitting that the title character named Jacob is undeniably a vampire, like MARTIN, it provides an intimate look at a man who doesn't know what he is and it trying unsuccessfully to find out. Of course, his one detriment is that he doesn't know where to find these answers in a world where vamps are only found in midnight matinees. Like HABIT, which highlighted the need for blood as a metaphor for drug addiction, once he tastes human blood, Jacob quickly starts a downward spiral into madness and chaos.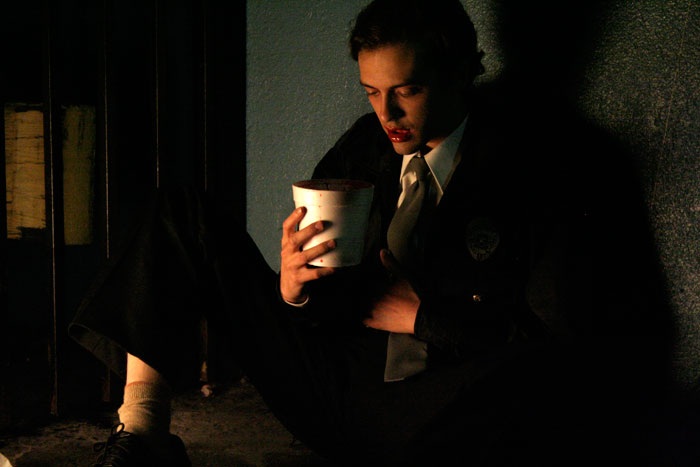 Despite its similarities to these two films, MIDNIGHT SON stands on its own when it comes to acting, direction, and story. Writer/director Scott Leberecht takes his sweet old time, relying on many a quiet moment allowing Jacob's character to silently shine through as his hunger develops and overcomes him. This film definitely snowballs with Jacob first discovering a taste for raw meat, but when that fails to quell his grumbling stomach, he ups the ante by trying to break into a hospital hazardous waste dumpster looking for discarded blood. When an employee catches Jacob in the search for blood, he exploits the need, stringing Jacob along like a drug dealer to a junkie.
I also really loved the patience this story has and the unconventional ways it uses well tread vampires standards. We've seen the beast within rage uncontrollably during a sexually charged moment, but we haven't seen the vamp rage within triggered by a cocaine nosebleed. Later moments depict the vampire's aversion to the sun in effective and imaginative ways.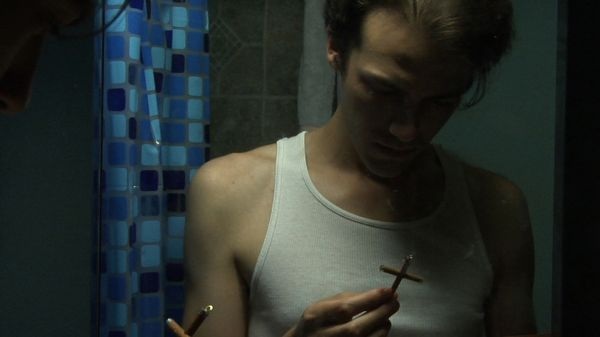 The acting here is top tier. Zak Kilberg, who plays Jacob, is reserved and teeters between being wholesome boy next door and quiet serial killer type. Looking a little bit like a cross between Joseph Gordon Levitt and Ed Norton, Kilberg does a great job bringing to life this complex character. Props should also be given to Maya Parish in a brave performance as a girl attracted to Jacob but sporting secrets of her own. Character actors Larry Cedar (DEADWOOD) and Tracy Walter (BATMAN, CONAN THE DESTROYER) add some nice secondary performances here as well. With Jo D. Jonz offering a lot of bite as the despicable blood pusher taking advantage of Jacob's addiction.
Though not necessarily original, Leberecht delivers a truly harrowing experience in MIDNIGHT SON as Jacob discovers that he is not a human being, but a creature of the night. This film is not without a heavy dose of angst, but unlike TWILIGHT, which dumbs things town to dullard degrees, MIDNIGHT SON is a sophisticated film about addiction, relationships, and understanding who one is. Lacking in schmaltz and lameness seen in heaping doses in TRUE BLOOD, VAMPIRE DIARIES, and TWILIGHT, MIDNIGHT SON is a much more effective and touching take on vampirism.
All this talk about MARTIN has me thinking about the Romero classic. Filled with creepy religious iconography, a cool performance by Tom Savini, and both modern and classic takes on vampirism, MARTIN is a great alternative pick for those wanting a real vampire film.
I reviewed this one in the same column as MIDNIGHT SON back in November.
The Countdown so far…
#14: BLOOD JUNKIE
#15: V/H/S
#16: THE DIVIDE
#17: PARANORMAL ACTIVITY 3
#18: LITTLE DEATHS
#19: THE TALL MAN
#20: KILL LIST
#21: MOTHER'S DAY
#22: THE INNKEEPERS
#23: THE SNOWTOWN MURDERS
#24: THE PACT
#25: THE WRONG HOUSE
#26: SATURDAY MORNING MASSACRE
#27: SPIRIT STALKERS
#28: THE MOTH DIARIES
#29: THE SLEEPER
#30: THE AGGRESSION SCALE
#31: SICK BOY
---
See ya tomorrow, folks, with number 12 of the best of the best covered in AICN HORROR since last year!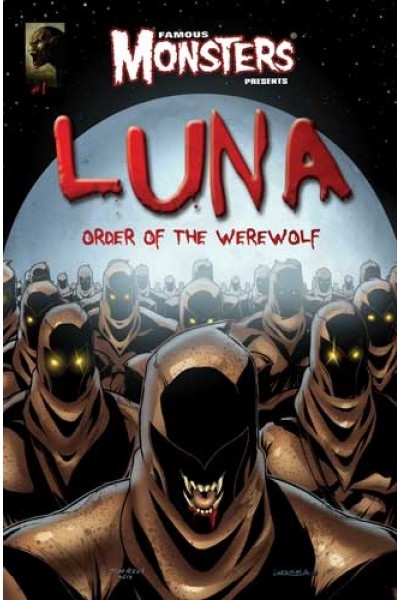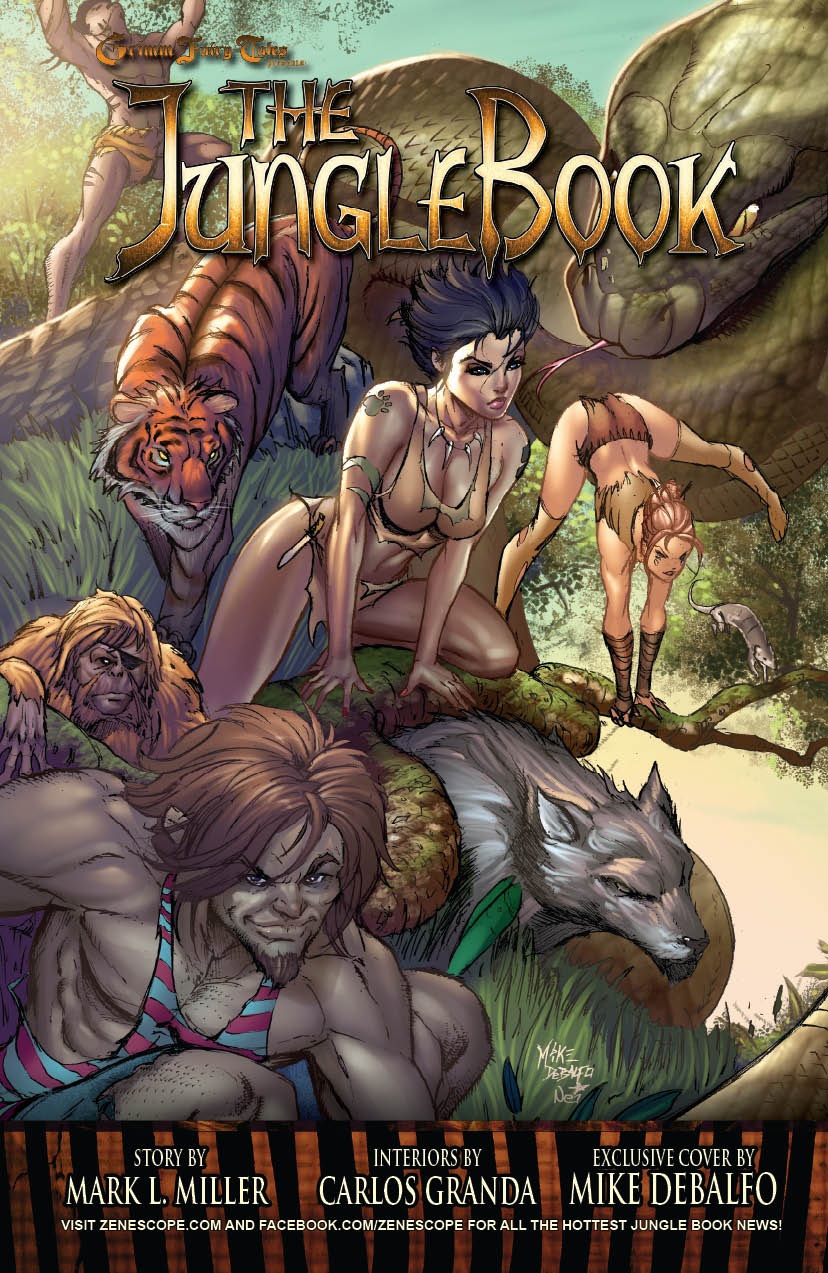 Ambush Bug is Mark L. Miller, original @$$Hole/wordslinger/reviewer/co-editor of AICN Comics for over ten years. He has written comics such as MUSCLES & FIGHTS, MUSCLES & FRIGHTS, VINCENT PRICE PRESENTS TINGLERS & WITCHFINDER GENERAL, THE DEATHSPORT GAMES, WONDERLAND ANNUAL 2010 & NANNY & HANK (soon to be made into a feature film from Uptown 6 Films). He is also a regular writer for FAMOUS MONSTERS OF FILMLAND & has co-written their first ever comic book LUNA: ORDER OF THE WEREWOLF (to be released in late 2012 as an 100-pg original graphic novel). Mark has just announced his new comic book miniseries GRIMM FAIRY TALES PRESENTS THE JUNGLE BOOK from Zenescope Entertainment to be released March-August 2012. Also look for Mark's exciting arc on GRIMM FAIRY TALES #76-80 which begins in August 2012.
---
Find more AICN HORROR including an archive of previous columns
on AICN HORROR's Facebook page!