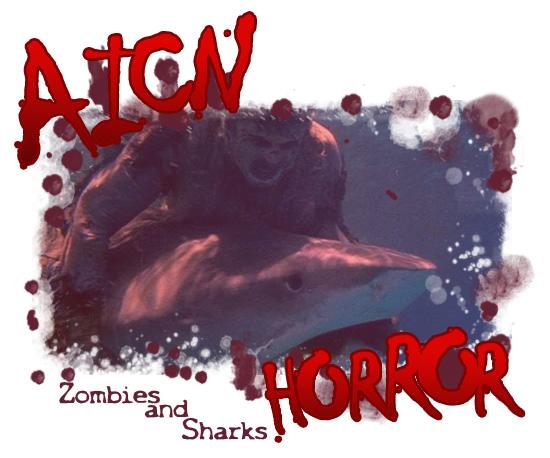 Logo by Kristian Horn
What the $% is ZOMBIES & SHARKS?
---
Greetings, all. Ambush Bug here. Happy Birthday to AICN HORROR which celebrates its second year in October! Always hoping to pass on new and exciting films for all of you ravenous readers in search of worthwhile horror, I decided to compile a list counting down to my favorite horror film released since last October and covered in this here AICN HORROR: ZOMBIES & SHARKS column. Some of these films might be new to you since there isn't a lot of horror in theaters these days that aren't toothless remakes or watered down sequels. Theaters aren't where the horror is at these days, I'm afraid. Some of these films have only seen the light of day on Video on Demand or simply go straight to DVD/BluRay. I've also compiled quite a few films I've seen advance screenings of at festivals and other outlets, and I'll try to update you when you can see these films.

As far as how I compiled this list? Well, I simply looked over my AICN HORROR columns over the last year after October 1st (which happens to be the birthday of this little column two years ago!) and worked and reworked a list until I had 31. No real method to my madness. We'll be counting down every day until Halloween toward my favorite horror film of the year. I'll also provide a second film suggestion for those who can't get enough horror that has something to do with the film I chose that day.

So let's get to it! Chime in after the article and let me know how you liked the film I chose, how right or wrong I am, and come up with your own list…let's go!
NUMBER 16!
The end of the world is always great fodder for a horror film to delve into. THE DIVIDE starts out rather slowly, but spirals into something twisted and downright evil by the end. Back in
December I reviewed the film
, and it remains one of my favorites of the year.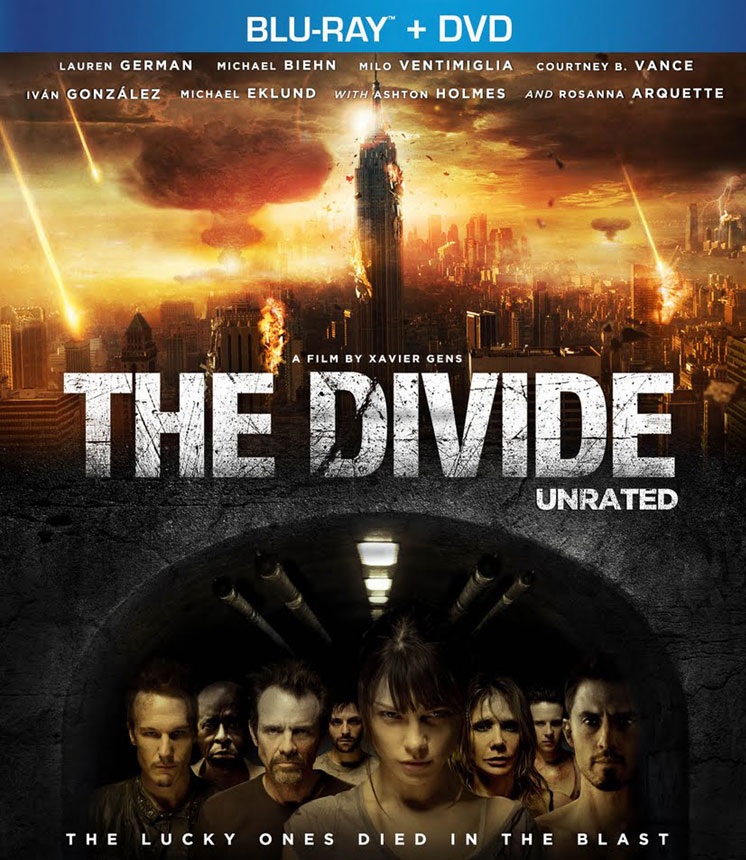 THE DIVIDE (2011)
Directed by Xavier Gens
Written by Karl Mueller & Eron Sheean
Starring Milo Ventimiglia, Courtney B. Vance, Lauren German, Ashton Holmes, Jennifer Blanc, Michael Eklund, Iván González, Michael Biehn, Rosanna Arquette
Find out more about this film here!
Reviewed by Ambush Bug

Finishing off our cadre of apocalyptic treats is THE DIVIDE which has been making its way around the festival circuit all year and will be released in select cities starting in January. The film was made by FRONTIER(S) and HITMAN director Xavier Gens. While I haven't seen HITMAN, I have seen FRONTIER(S) and know that the guy can deliver some extremely powerful and horrific imagery, and he does so again here with THE DIVIDE, an apocalyptic thriller that goes ballz-deep into the well of madness before the credits roll.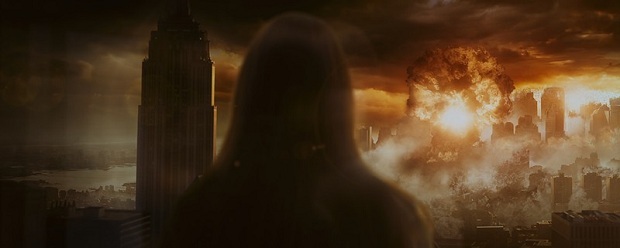 The film literally opens with a bang as alarms go off in a city, followed by crowds of people scampering for some kind of shelter. Not much is known, but what these people do know if that their lives depend on finding a safe place to hole up in for a couple of hundred years. In the opening moments, a crusty looking Michael Biehn attempts to close a vault door, but not before a handful of random people force their way in. When the door shuts, THE DIVIDE is mostly a one locale nose-dive into madness for these survivors. As the food becomes scarce and the group gets stir crazy and radiation poisoned, THE DIVIDE becomes more like LORD OF THE FLIES than anything else.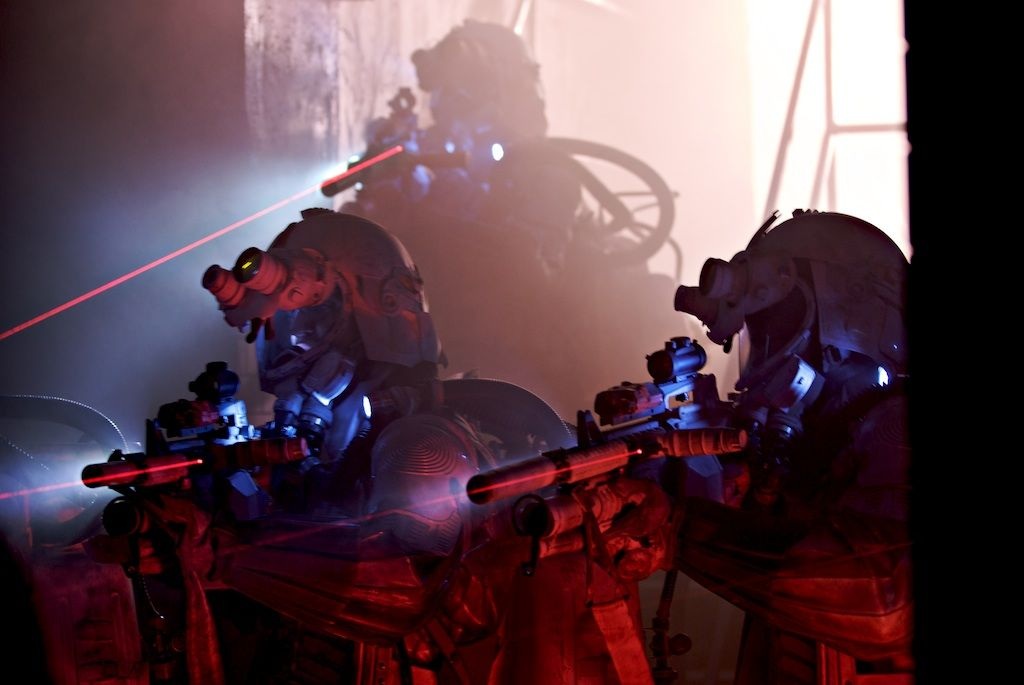 The bleak depths this film ventures into is frightening in itself. Seeing HEROES Milo Ventimiglia and Michael Eklund go off the deep end is the true highlight here and makes for some of the most disturbing moments of the film. Eklund's "moment", when he repeats "It's in the hair…" as he shaves his body bare and blames the radiation poisoning slowly eating them all away as residing in his follicles (eyebrows and all), made what little hair I have on my own head stand on end. I applaud both Ventimiglia and especially Eklund (who I've never seen before, but will look for in future films) for pitch black performances above and beyond the call of duty.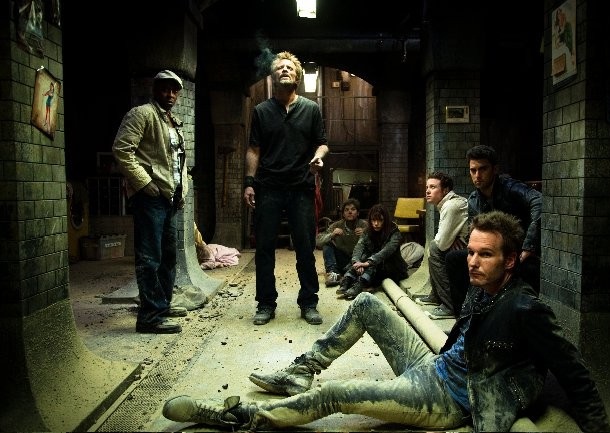 Courtney B. Vance attempts to be the conscience of the group, while Rosanna Arquette comes out of hiding as a mother pushed over the edge. HOSTEL PART II's Lauren German rounds out the cast as the only sane mind of the group. All of the performances by this cast are top notch.

At times, things are somewhat contrived and occasionally characters do something out of the ordinary just to push the story along, but THE DIVIDE is an amazing character piece/one locale story allowing the actors to shine despite the dingy setting. With some truly harrowing moments and bold and brave performances from a top notch genre cast, this apocalyptic yarn is a must see when it goes into limited release next month.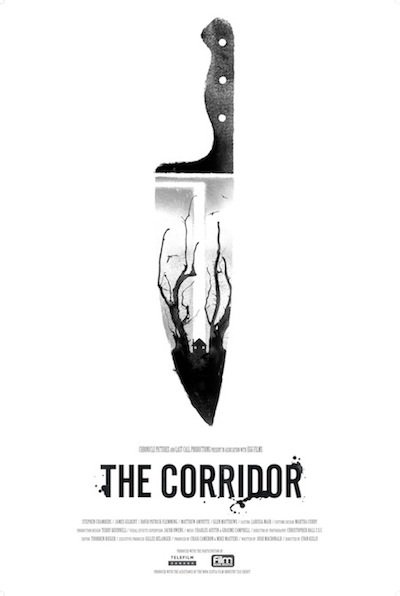 Today's alternative pick is another tale of isolation, except this time it's a cabin in the woods filled with grown up high school buddies. THE CORRIDOR is a nice metaphysical horror film dissecting friendship between men as well as the horrors of growing up and leaving the past behind. I wrote my review of the film here and it's definitely a haunting film.


The Countdown so far…
#17: PARANORMAL ACTIVITY 3
#18: LITTLE DEATHS
#19: THE TALL MAN
#20: KILL LIST
#21: MOTHER'S DAY
#22: THE INNKEEPERS
#23: THE SNOWTOWN MURDERS
#24: THE PACT
#25: THE WRONG HOUSE
#26: SATURDAY MORNING MASSACRE
#27: SPIRIT STALKERS
#28: THE MOTH DIARIES
#29: THE SLEEPER
#30: THE AGGRESSION SCALE
#31: SICK BOY
---
See ya tomorrow, folks, with number 15 of the best of the best covered in AICN HORROR since last year!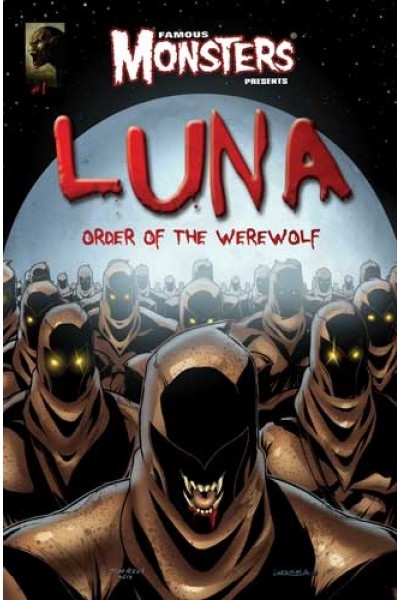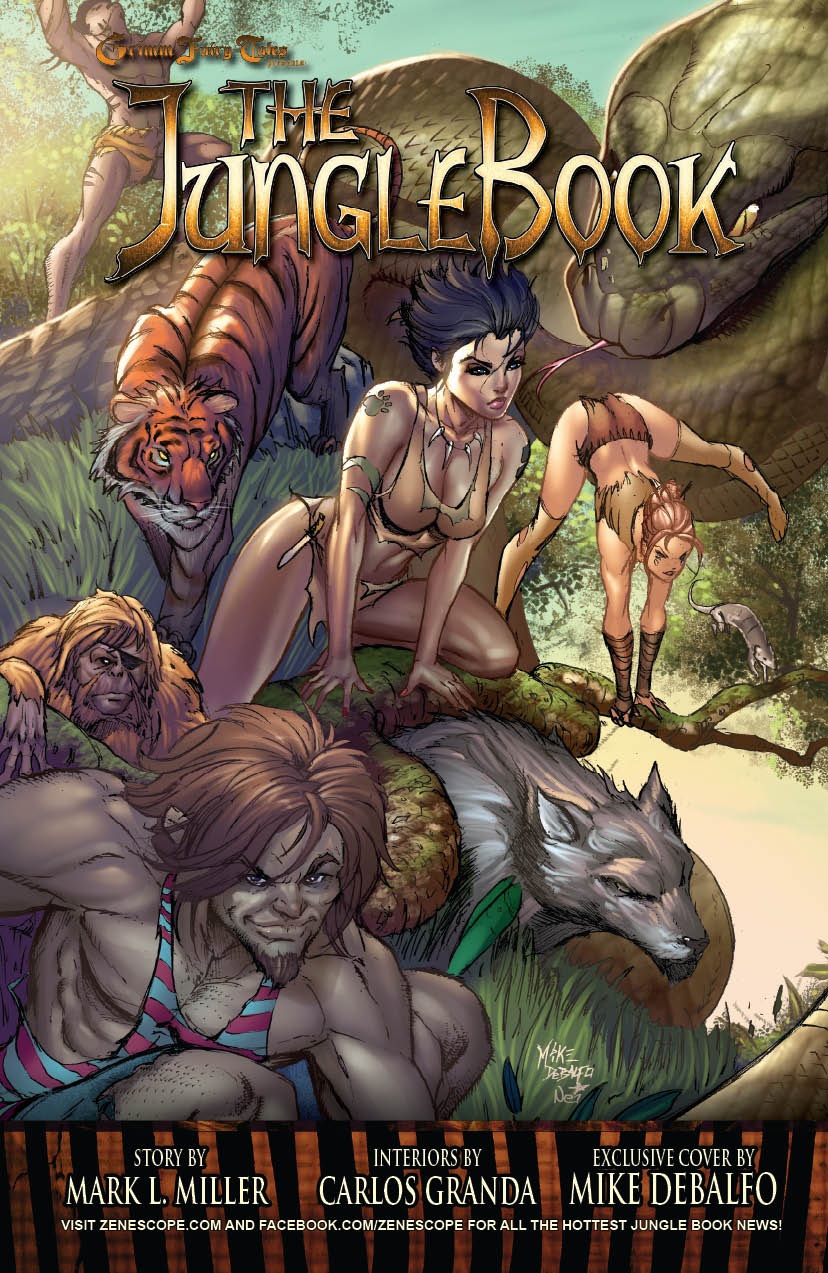 Ambush Bug is Mark L. Miller, original @$$Hole/wordslinger/reviewer/co-editor of AICN Comics for over ten years. He has written comics such as MUSCLES & FIGHTS, MUSCLES & FRIGHTS, VINCENT PRICE PRESENTS TINGLERS & WITCHFINDER GENERAL, THE DEATHSPORT GAMES, WONDERLAND ANNUAL 2010 & NANNY & HANK (soon to be made into a feature film from Uptown 6 Films). He is also a regular writer for FAMOUS MONSTERS OF FILMLAND & has co-written their first ever comic book LUNA: ORDER OF THE WEREWOLF (to be released in late 2012 as an 100-pg original graphic novel). Mark has just announced his new comic book miniseries GRIMM FAIRY TALES PRESENTS THE JUNGLE BOOK from Zenescope Entertainment to be released March-August 2012. Also look for Mark's exciting arc on GRIMM FAIRY TALES #76-80 which begins in August 2012.
---
Find more AICN HORROR including an archive of previous columns
on AICN HORROR's Facebook page!