The Kidd here...
What more do you need to know about THE WORLD'S END other than it's Simon Pegg, Nick Frost and Edgar Wright back together again? Was SHAUN OF THE DEAD not enough for you to know what they're capable of when working as a cohesive unit? Was HOT FUZZ? This time they're back to embark on an epic pub crawl with a group of reunited friends that may just end up in a bar that's not just cleverly named for the apocalypse considering where the movie's headed.
Fandango debuted the first teaser one sheet for the film today which gives you a taste of the best of both worlds - the film's pub premise and its clear path towards the end of the world.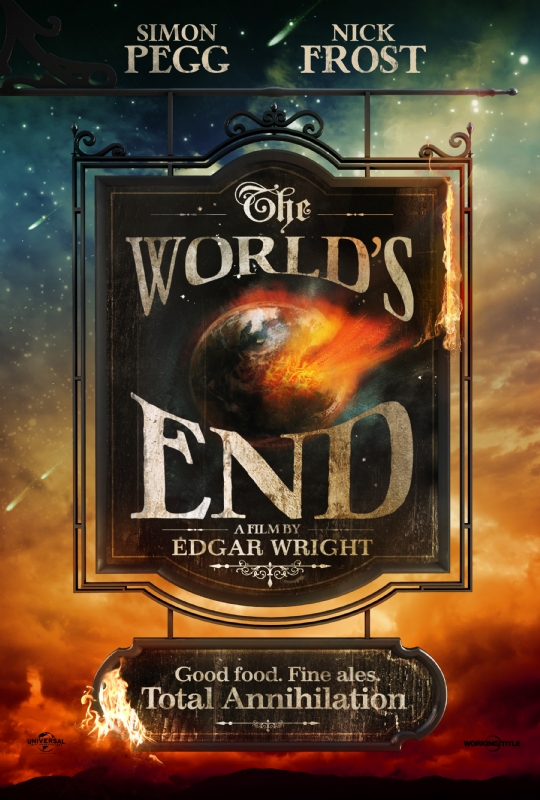 THE WORLD'S END arrives in theatres in the U.S. on October 25, 2013.
-Billy Donnelly
"The Infamous Billy The Kidd"
Follow me on Twitter.