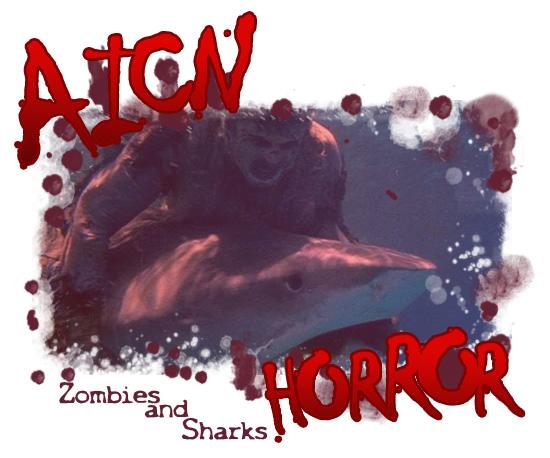 Logo by Kristian Horn
What the $% is ZOMBIES & SHARKS?
---
Greetings, all. Ambush Bug here. Always hoping to pass on new and exciting films for all of you ravenous readers in search of worthwhile horror, I decided to compile a list counting down to my favorite horror covered in AICN HORROR: ZOMBIES & SHARKS since October 1 of last year. Some of these films might be new to you since there isn't a lot of horror in theaters these days that aren't toothless remakes or watered down sequels. Theaters aren't where the horror is at these days, I'm afraid. Some of these films have only seen the light of day on Video on Demand or simply go straight to DVD/BluRay. I've also compiled a few films I've seen advance screenings of at festivals and I'll try to update you when you can see these films when I can.

As far as how I compiled this list? Well, I simply looked over my AICN HORROR columns over the last year and worked and reworked a list until I had 31. No real method to my madness. We'll be counting down every day until Halloween toward my favorite horror film of the year. I'll also provide a second film suggestion for those who can't get enough horror that has something to do with the film I chose that day.

So let's get to it! Chime in after the article and let me know how you liked the film I chose, how right or wrong I am, and come up with your own list…let's go!
NUMBER 20!
Though many would put KILL LIST much higher on the list of the best horrors of the year, the fact that I found the film to be more of an homage to THE WICKER MAN than anything else, cements it in at #30.
The below review is from a column I wrote back in February when the film was in limited theatrical release.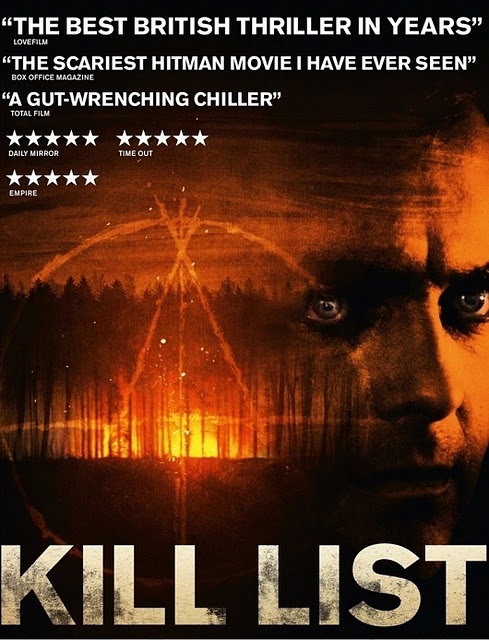 KILL LIST (2011)
Directed by Ben Wheatley
Written by Ben Wheatley & Amy Jump
Starring Neil Maskell, MyAnna Buring, Harry Simpson, Michael Smiley, Emma Fryer
Find out more about this film here!
Reviewed by Ambush Bug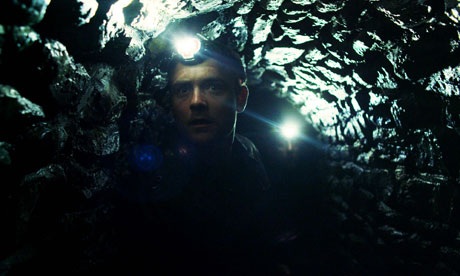 I've been hearing about KILL LIST for quite some time and was very much looking forward to checking it out. I hate that feeling, because usually my expectations are not met when I anticipate the viewing of a film so much. But occasionally, as with KILL LIST, they are met and exceeded.

I've heard many folks say that in order to go into KILL LIST, it's most effective to know nothing of the film before hand. I have to agree, since I avoided reading plot synopses and reviews, wanting to be surprised. I'm going to try to go spoiler free, but for the sake of this review, I have to talk about some details here.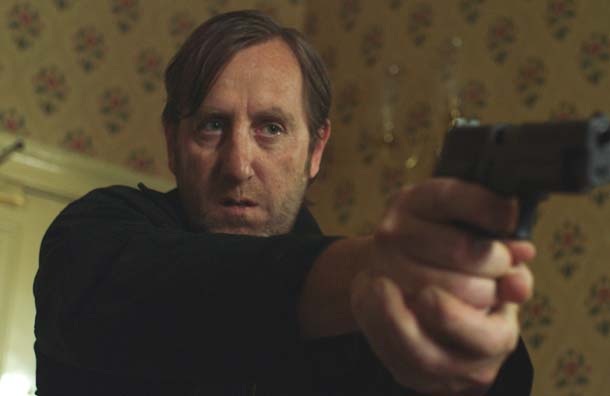 That being said, I love the way KILL LIST plays out. I could easily see some folks lured into this movie thinking it's one thing, then being totally shocked and appalled finding out that by the end of the movie it is an entirely different film. Throughout, though, the tone is dark, be it set in a quaint homestead where a couple fight and make up in a tumultuous relationship or in a dark cave system with two men running for their lives. There's rarely a moment of levity and even when it does occur, as with a scene in a diner when two hitmen's dinner is interrupted by religious singers, it plays out with a wicked black sense of humor.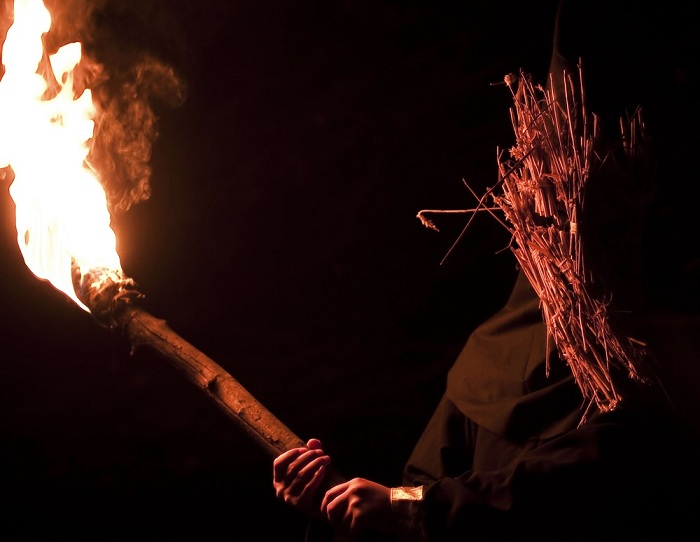 KILL LIST begins slowly and unravels meticulously, centering on one man, Jay (played stone cold by Neil Maskell), who seems to be having a banal argument with his beautiful wife Shel (MyAnna Buring) about bills and working. When another couple comes over for dinner, the normalcy continues as both couples laugh over food and wine, get tipsy, argue, then make up. Again, nothing really out of the ordinary. Soon, though, it's revealed that Jay and his partner Gal (Michael Smiley) are hitmen. As the curtains are pulled back on their shady life of taking pay for busting skulls, we are witness to a whole new level of normal for Jay, who continues to walk around like a ticking time bomb and enacts his jobs with brutal force. When Jay and Gal take a job from a mysterious grey-haired gentleman with a list of kills for the two, things start getting…dire.

That's all I'm saying. Though moving from inner home argument drama to hitman angst is enough of a shift, the shift into the realm of horror makes this film a must see for fans of all cinema, not just horrorphiles. KILL LIST is downright terrifying in parts and ends with an impactful blow to the stomach that leaves you reeling long after. It's a film that curbstomps expectations, delving into dark and scary territories.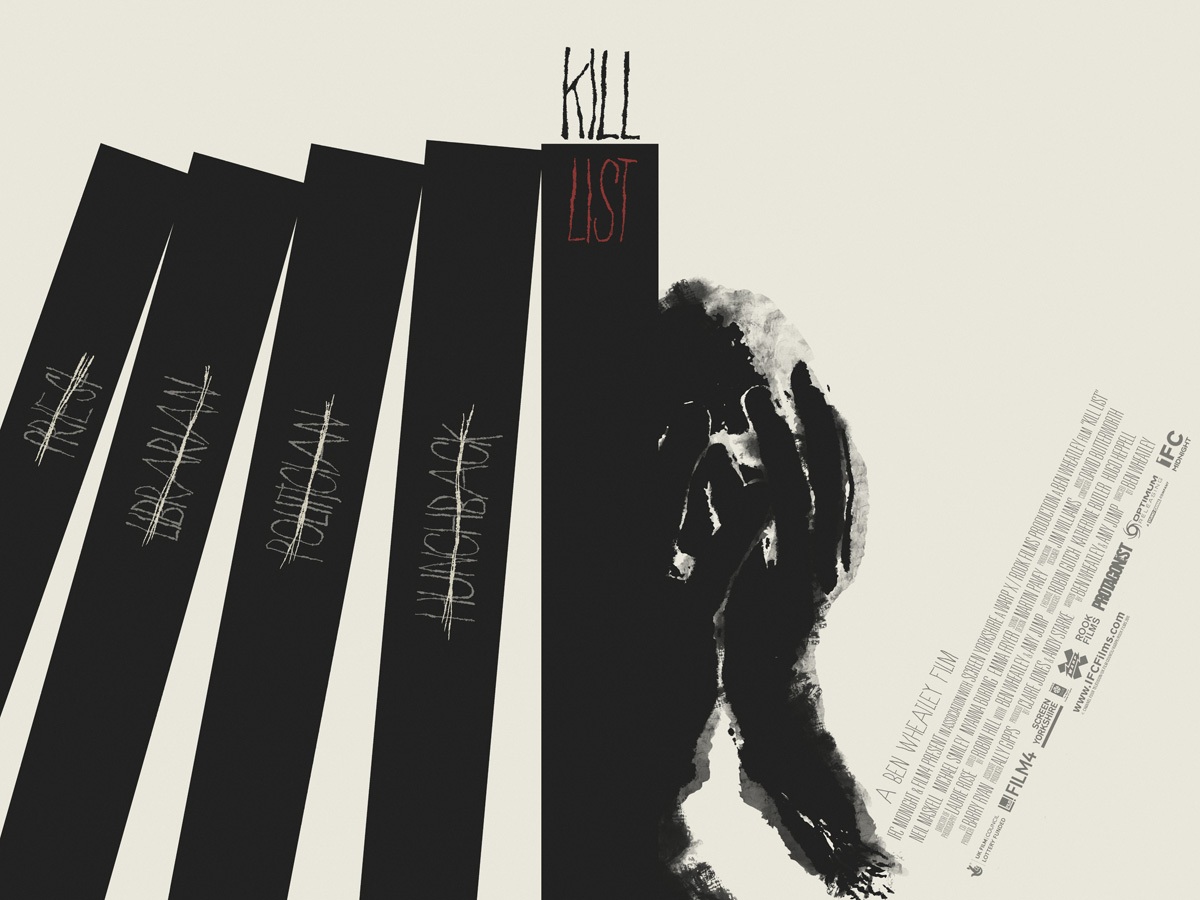 Director Ben Wheatley takes his sweet old time getting to the horror, but those patient enough to sit through some commanding performances from Maskell, Buring, and Smiley will definitely find the horrific payoff at the end shocking and satisfying. Though on a second watch shades of the horrors to come are scattered throughout the story, Wheatley makes the actors' lives on screen so fascinating that you are bound to miss it on first showing.

I've already said too much, I'm sure. Just check out KILL LIST if it's at a theater near you. It's a harrowing film that is bores deep into your heart and leaves painful scars.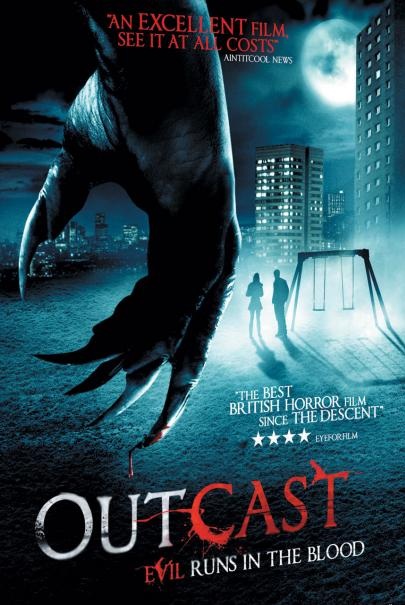 KILL LIST is available now on DVD/BluRay. If you're looking for more druidish terrors, I recommend another horror film I recently reviewed, OUTCAST. It's a creepy thriller I put on last year's best of list about a fledgling shapeshifter and his druid father using all forms of earth magic to track him down and eliminate him. Unlike KILL LIST, it's got a firm foothold on down to earth and gritty magic, but like the film above, it does highlight how scary those druids can be. OUTCAST is available on DVD as well!


The Countdown so far…
#21: MOTHER'S DAY
#22: THE INNKEEPERS
#23: THE SNOWTOWN MURDERS
#24: THE PACT
#25: THE WRONG HOUSE
#26: SATURDAY MORNING MASSACRE
#27: SPIRIT STALKERS
#28: THE MOTH DIARIES
#29: THE SLEEPER
#30: THE AGGRESSION SCALE
#31: SICK BOY
---
See ya tomorrow, folks, with number 19 of the best of the best covered in AICN HORROR since last year!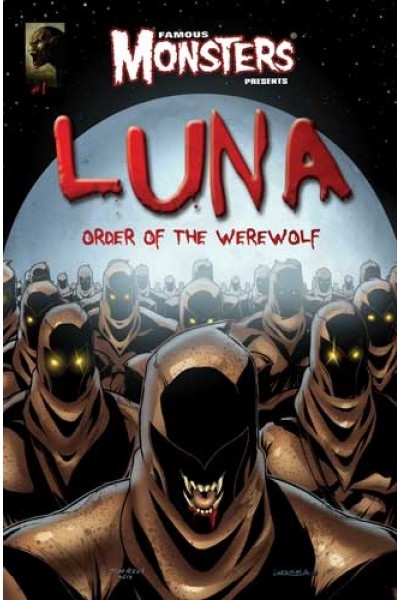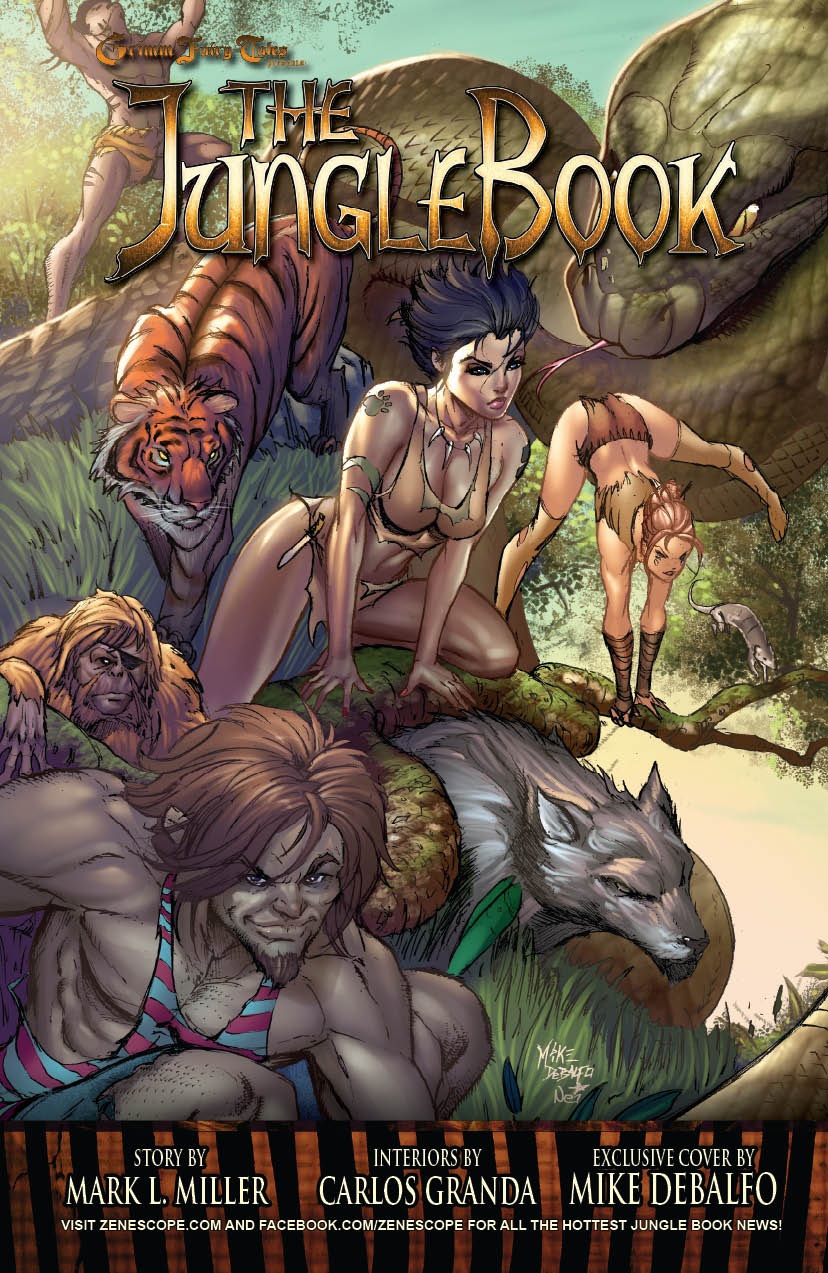 Ambush Bug is Mark L. Miller, original @$$Hole/wordslinger/reviewer/co-editor of AICN Comics for over ten years. He has written comics such as MUSCLES & FIGHTS, MUSCLES & FRIGHTS, VINCENT PRICE PRESENTS TINGLERS & WITCHFINDER GENERAL, THE DEATHSPORT GAMES, WONDERLAND ANNUAL 2010 & NANNY & HANK (soon to be made into a feature film from Uptown 6 Films). He is also a regular writer for FAMOUS MONSTERS OF FILMLAND & has co-written their first ever comic book LUNA: ORDER OF THE WEREWOLF (to be released in late 2012 as an 100-pg original graphic novel). Mark has just announced his new comic book miniseries GRIMM FAIRY TALES PRESENTS THE JUNGLE BOOK from Zenescope Entertainment to be released March-August 2012. Also look for Mark's exciting arc on GRIMM FAIRY TALES #76-80 which begins in August 2012.
---
Find more AICN HORROR including an archive of previous columns
on AICN HORROR's Facebook page!