These pics have, evidently, been in circulation for a few days...but I haven't seen them getting much play. So, let's change that!
These are similar to those leaked set photos which brought us our first look at Joel Kinnaman as the title character from the forthcoming ROBOCOP remake - but larger and clearer, with better angles.
This new batch was found at WhatWouldTylerDurtdenDo? and called to our attention by Aint It Cool reader Dario. A few images are presented herein - but jump to WWTDD? for an expanded and embiggenable gallery.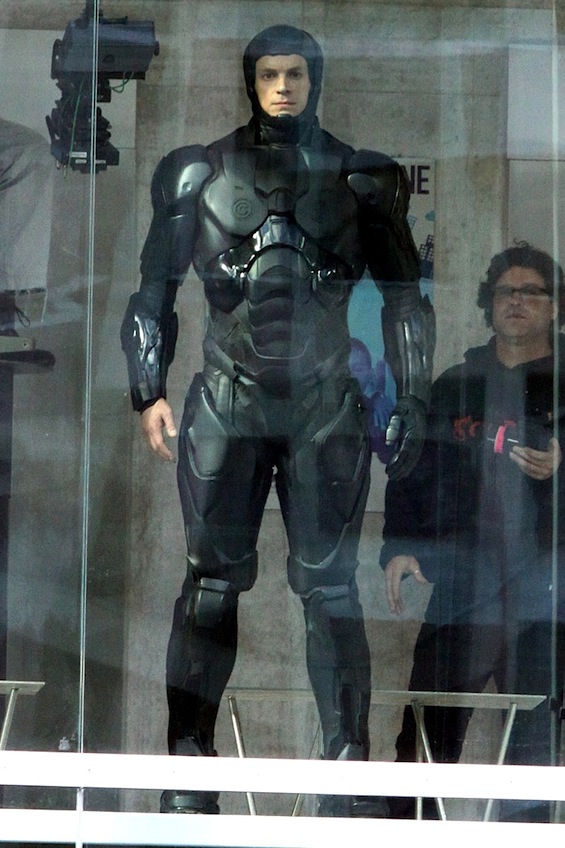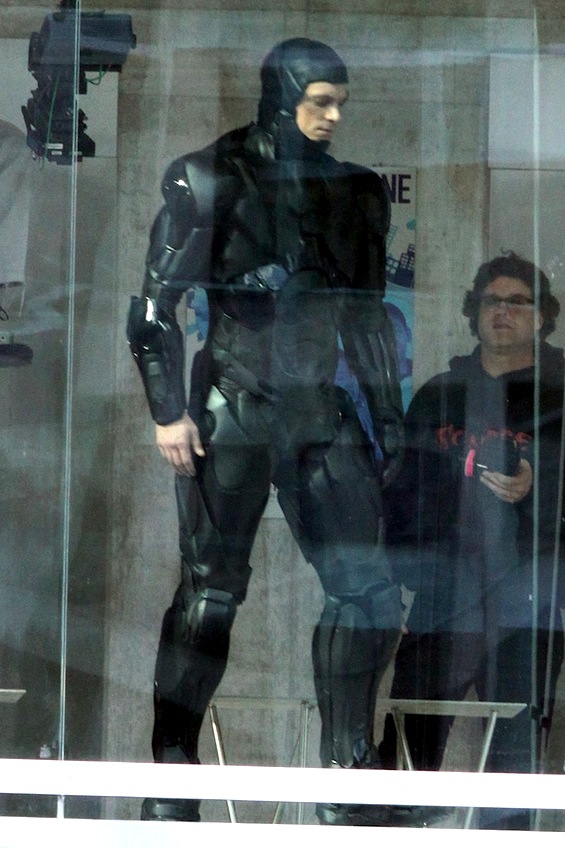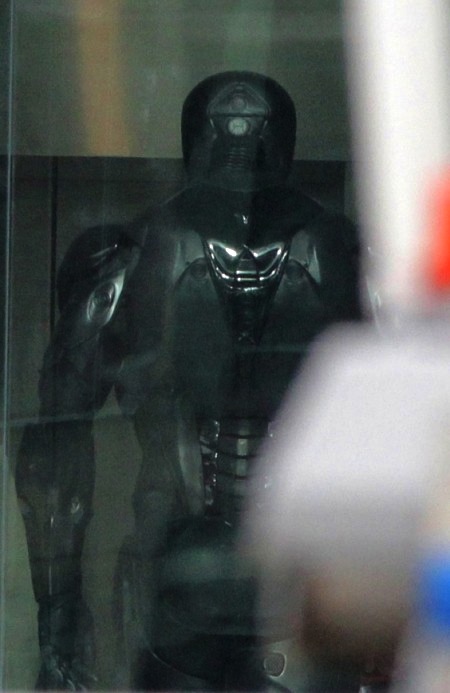 __________