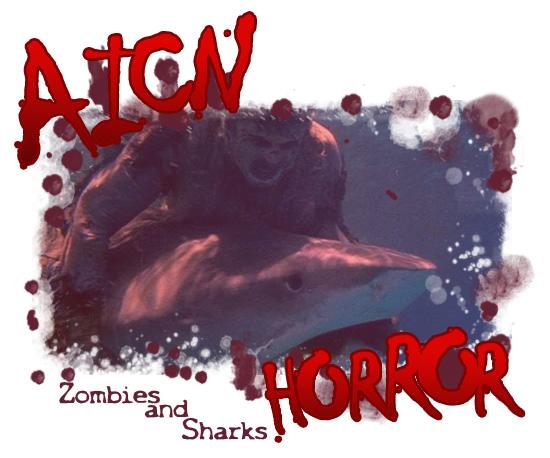 Logo by Kristian Horn
What the $% is ZOMBIES & SHARKS?
---
Greetings, all. Ambush Bug here. Always hoping to pass on new and exciting films for all of you ravenous readers in search of worthwhile horror, I decided to compile a list counting down to my favorite horror covered in AICN HORROR: ZOMBIES & SHARKS since October 1 of last year. Some of these films might be new to you since there isn't a lot of horror in theaters these days that aren't toothless remakes or watered down sequels. Theaters aren't where the horror is at these days, I'm afraid. Some of these films have only seen the light of day on Video on Demand or simply go straight to DVD/BluRay. I've also compiled a few films I've seen advance screenings of at festivals and I'll try to update you when you can see these films when I can.

As far as how I compiled this list? Well, I simply looked over my AICN HORROR columns over the last year and worked and reworked a list until I had 31. No real method to my madness. We'll be counting down every day until Halloween toward my favorite horror film of the year. I'll also provide a second film suggestion for those who can't get enough horror that has something to do with the film I chose that day.

So let's get to it! Chime in after the article and let me know how you liked the film I chose, how right or wrong I am, and come up with your own list…let's go!
NUMBER 23!
Though not your typical horror film, THE SNOWTOWN MURDERS is one of those films that sticks with you after the credits, mainly because the story being told happened in real life. This unflinching film shook me to the core when I saw it earlier this year and is available now on DVD.
Below is my review from March!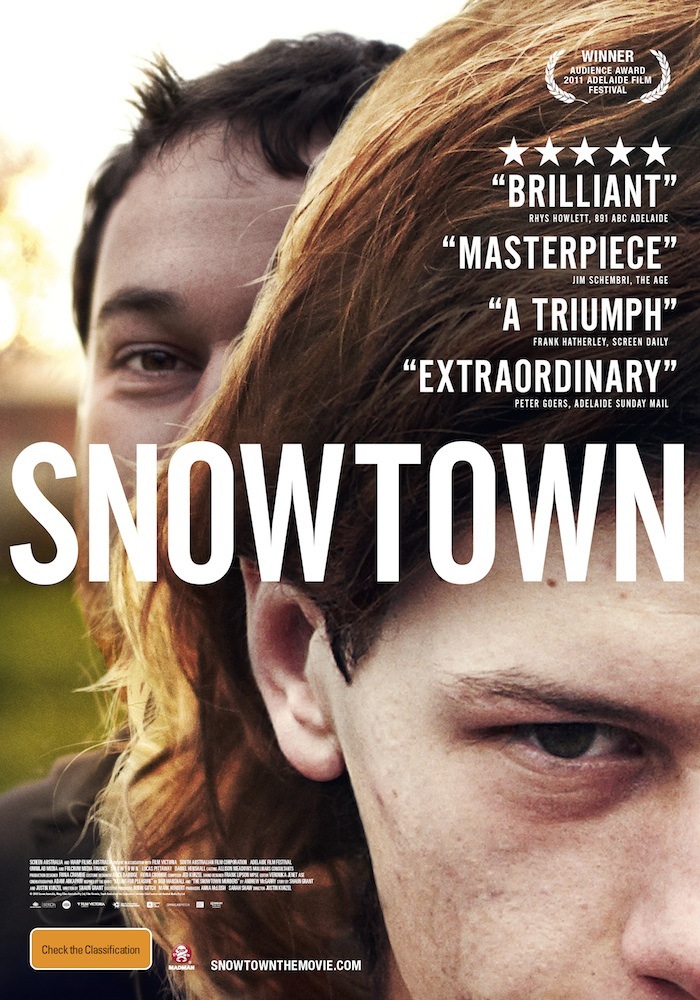 THE SNOWTOWN MURDERS (2011)
Directed by Justin Kurzel
Written by Justin Kurzel & Shaun Grant
Starring Lucas Pittaway, Daniel Henshall, Louise Harris, Bob Adriaens, Frank Cwiertniak, Matthew Howard, Marcus Howard, Anthony Groves, Richard Green, Aaron Viergever, Beau Gosling, Brendan Rock
Find out more about this film here!
Reviewed by Ambush Bug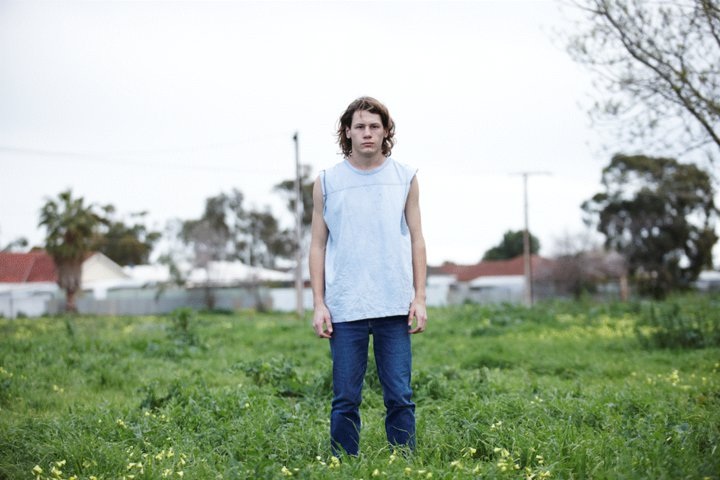 Opening in select theaters this week is THE SNOWTOWN MURDERS. I missed this film when it played at the Chicago International Film Festival last year, but I am glad I had a chance to check it out recently. The film recounts the true life murders that happened in and around the town of Snowtown, South Australia during the 1990's and follows a young boy named James (Lucas Pittaway) as he is pulled into a murder spree by his mother's boyfriend John Bunting (played by Daniel Henshall). The story is a relentless tale of how one disturbed mind can influence others into doing awful things.
In many ways, THE SNOWTOWN MURDERS reminded me of GUMMO, as the film depicts the bleak life of the white trash kids and their families. The film is definitely a slow mover, taking its time to flesh out James, his relationship with his brothers and mother, and finally his complex interactions with Bunting. This film took a lot of flack by the unflinching scenes of child abuse and molestation that happens in the first moments. These scenes are extremely difficult to experience, but the power of these actions influence the rest of the story that plays out serving as the starting point for a discussion that leads to the devious acts Bunting and his cohorts perform later in the film. Having heard discussions like the one that takes place between the family and friends of the children after the perpetrator is identified, it is easy to see that all it takes is one step further to incite a lynch mob. Bunting takes that step and continues down that dark path for the rest of the film.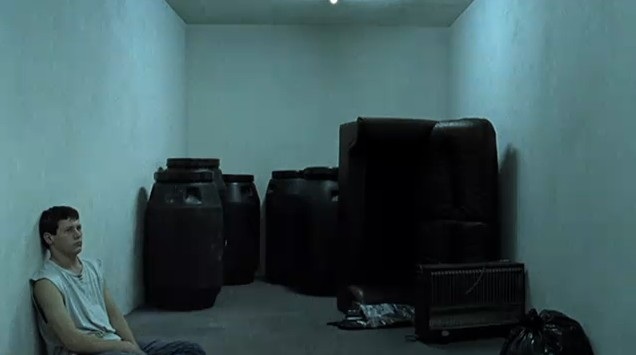 Animal lovers will also have a lot of difficulty with this one. The closing credits say that no living animal was harmed in this film and I believe it. But that doesn't mean that the suggested violence toward the family dog and the violence performed on the dead kangaroos here are not stomach churning to animal lovers like myself.
Though the acts against the children are often believed to be even more heinous than animal abuse, the film handles these acts of violence in a manner that does not feel exploitative or gratuitous. Other than forcing the children to pose for pictures in their underwear, the abuse is not seen on camera. Nevertheless, the stark way the sequence is filmed and the confused and somewhat frightened faces of the boys serve as the stuff of nightmares I don't want to revisit.
Because the film begins with such a gut punch, it's hard not to identify with Bunting's rage. But the complexity of this film lies in the old adage, "Two wrongs don't make a right." Bunting's manipulative power over the children is just as horrific as the abuse performed by the molester in the beginning. First he works his way in as the protective father figure, then pushes them into submission by berating them and finally methodically manipulates them to help him on his murder spree. Bunting's grooming is vividly shown through the placid eyes of James. As charismatic a performance Henshall's Bunting is as the murderer, Pittaway's performance as James serves as the heartbroken soul of the film. Desperately in search of a positive father figure, you see James happiness as he bonds with Bunting, and see his confusion and heartbreak to see where that admiration takes him. This is a painful character journey through emotions many may not be comfortable experiencing, but nevertheless powerful.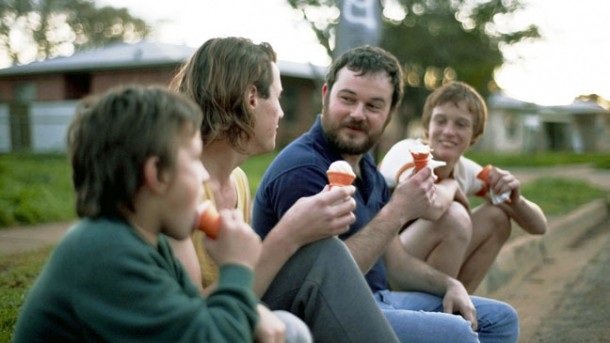 THE SNOWTOWN MURDERS is an intense film. It may be too much for some, but I found myself riveted in the final moments. Kurzel uses single warped chords and tribal rhythms to amp up the tension, bringing a feeling of sheer unease. Though the subject matter is about as gruesome as they come, I was surprised at how little is actually shown as far as violence. Though in many occasions, not showing the violence is a cop out, it couldn't be further from the truth here. The horrors that happen off screen, just around the corner, or between the scenes are merely suggested here, making the film all the more harrowing. Many will find this subject matter simply too much to sit through, not because of what happens on screen, but through the unblinking eye of the film's star, Lucas Pittaway, as we are reminded of the horror he is experiencing. THE SNOWTOWN MURDERS is a hard pill to swallow, but if you're looking for real life horror, this is about as real as it gets.
Sometimes I film fills you with so much dread, you can feel it. THE SNOWTOWN MURDERS did that for me and so did my second pick of the day, FRAILTY, from director Bill Paxton. This wicked little fable about a pair of brothers brought up by a mentally unstable father pulls no punches and made me first realize that Chet from WEIRD SCIENCE actually had some skillz besides playing the goofy comedic blowhard type in Cameron films. FRAILTY is available on DVD and is worth checking out.
The Countdown so far…
#24: THE PACT
#25: THE WRONG HOUSE
#26: SATURDAY MORNING MASSACRE
#27: SPIRIT STALKERS
#28: THE MOTH DIARIES
#29: THE SLEEPER
#30: THE AGGRESSION SCALE
#31: SICK BOY
---
See ya tomorrow, folks, with number 22 of the best of the best covered in AICN HORROR since last year!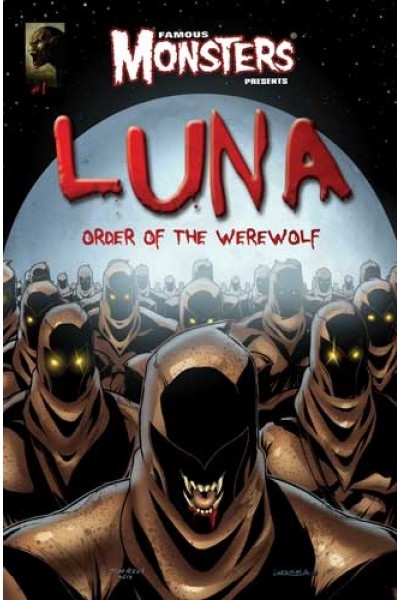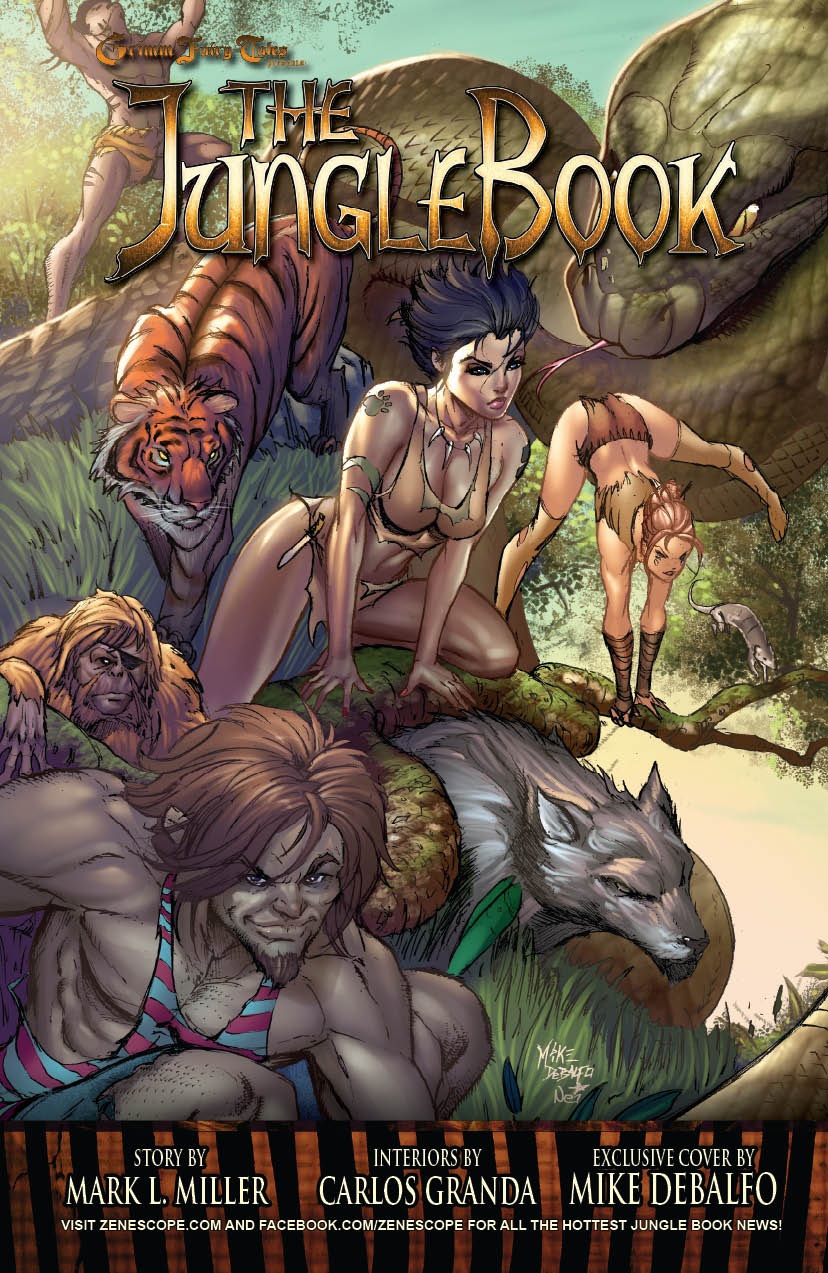 Ambush Bug is Mark L. Miller, original @$$Hole/wordslinger/reviewer/co-editor of AICN Comics for over ten years. He has written comics such as MUSCLES & FIGHTS, MUSCLES & FRIGHTS, VINCENT PRICE PRESENTS TINGLERS & WITCHFINDER GENERAL, THE DEATHSPORT GAMES, WONDERLAND ANNUAL 2010 & NANNY & HANK (soon to be made into a feature film from Uptown 6 Films). He is also a regular writer for FAMOUS MONSTERS OF FILMLAND & has co-written their first ever comic book LUNA: ORDER OF THE WEREWOLF (to be released in late 2012 as an 100-pg original graphic novel). Mark has just announced his new comic book miniseries GRIMM FAIRY TALES PRESENTS THE JUNGLE BOOK from Zenescope Entertainment to be released March-August 2012. Also look for Mark's exciting arc on GRIMM FAIRY TALES #76-80 which begins in August 2012.
---
Find more AICN HORROR including an archive of previous columns
on AICN HORROR's Facebook page!