Ahoy, squirts! Quint here with today's Behind the Scenes Pic!
Ah, Cronenberg's The Fly, how I love thee. It's hard for me to rank my Cronenberg films, actually… He has kept a very recognizable voice throughout all of his films despite them each being significantly different from each other. The Dead Zone, for instance, is about the most rewatchable thing he's ever done, but The Fly is so perfect and iconic and sad/fun that I don't know if I could ever rank any of his other work above it. Yet it's The Brood that jumps immediately to mind when I think the name "David Cronenberg."
There's very few filmmakers with that complex effect on the geek brain and for that, Cronenberg should be commended.
Today we are looking at The Fly, as make up artist Stephan Dupuis puts the finishing touches on Jeff Goldblum's later stage Brundlefly appearance.
Thanks to William Forsche and the Practical Effects Group for the image! Click to (slightly) enlargen!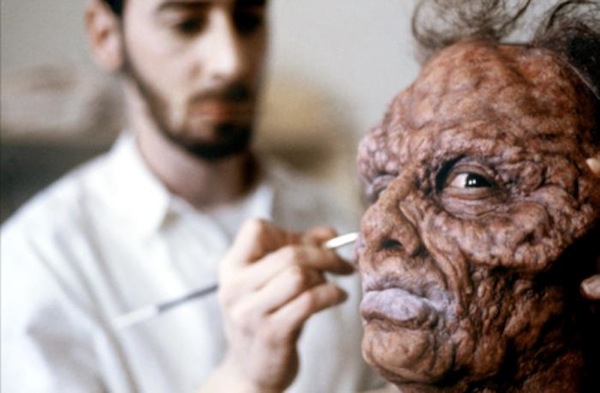 If you have a behind the scenes shot you'd like to submit to this column, you can email me at quint@aintitcool.com.
Tomorrow's pic has his father's eyes.
-Eric Vespe
"Quint"
quint@aintitcool.com
Follow Me On Twitter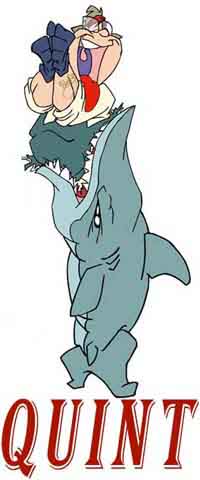 Click here to visit the complete compilation of previous Behind the Scenes images, Page One
(warning: there are some broken links that will be fixed as soon as I can get around to it)
Click here to visit the complete compilation of previous Behind the Scenes images, Page Two