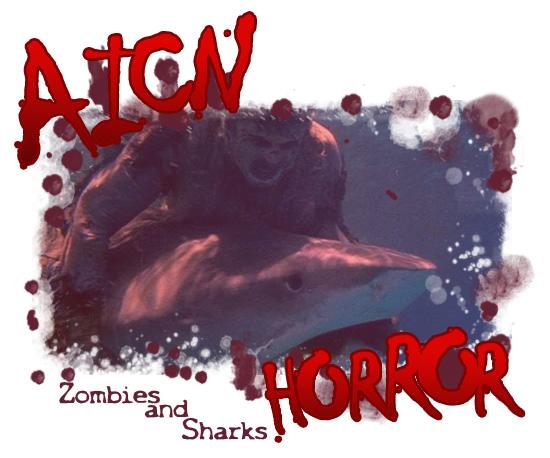 Logo by Kristian Horn
What the $% is ZOMBIES & SHARKS?
---
Greetings, all. Ambush Bug here. Always hoping to pass on new and exciting films for all of you ravenous readers in search of worthwhile horror, I decided to compile a list counting down to my favorite horror covered in AICN HORROR: ZOMBIES & SHARKS since October 1 of last year. Some of these films might be new to you since there isn't a lot of horror in theaters these days that aren't toothless remakes or watered down sequels. Theaters aren't where the horror is at these days, I'm afraid. Some of these films have only seen the light of day on Video on Demand or simply go straight to DVD/BluRay. I've also compiled a few films I've seen advance screenings of at festivals and I'll try to update you when you can see these films when I can.

As far as how I compiled this list? Well, I simply looked over my AICN HORROR columns over the last year and worked and reworked a list until I had 31. No real method to my madness. We'll be counting down every day until Halloween toward my favorite horror film of the year. I'll also provide a second film suggestion for those who can't get enough horror that has something to do with the film I chose that day.

So let's get to it! Chime in after the article and let me know how you liked the film I chose, how right or wrong I am, and come up with your own list…let's go!
NUMBER 25!
As we keep on truckin' down the list of the best of the year, we've come to THE WRONG HOUSE,
a film I reviewed back in February when it was titled HOUSE HUNTING.
Not only is it a solid slice of TWILIGHT ZONE goodness, but it also stars the Beastmaster, Marc Singer. THE WRONG HOUSE is playing this weekend at UK's Grimm Fest 2012 and will be released soon from
Raven Banner Entertainment.
THE WRONG HOUSE (2011)
aka HOUSE HUNTING
Directed by Eric Hurt
Written by Eric Hurt
Starring Marc Singer, Art LaFleur, Hayley DuMond, Janey Gioiosa, Paul McGill, Rebekah Kennedy, Victoria Vance
Find out more about this film here!
Reviewed by Ambush Bug
Ghost stories come and go, but it's the rare one that really gets under my skin. Too many times, I tune out to stories with things going bump in the night. But the thrills and scares that occur in THE WRONG HOUSE aka HOUSE HUNTING dug in deep and festered there, making the viewing an altogether ooky experience.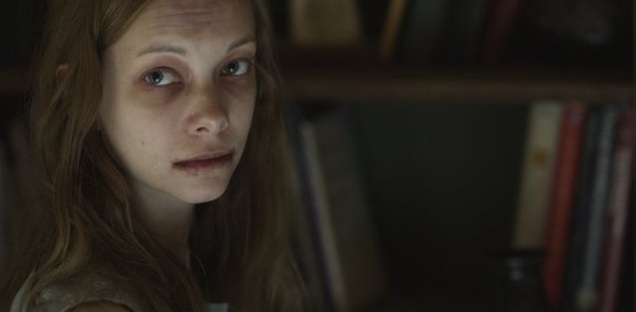 Though the budget here is on the lower side, the scares are through the roof as two families happen upon an open house in the middle of the woods for sale. Both families are dealing with their own drama. Both consist of husband, wife, and teenage child. On the surface they are very similar. But when put into peril, the real faces of these families start to seep through. Soon, as things begin to get dire, the families begin to tear each other apart.
What I loved about this film were the subtle horrors going on that felt much more like dark nightmares. Much like a recent episode of FRINGE where the Fringe team find themselves stuck in a town and no matter what road they try to leave from, they wind up back in town again, when either family tries to leave through the road through the woods, they end up back at the house. As the day is wasted through numerous attempts, both families realize they aren't going anywhere and decide to stay the night in the house. The mystery furthers when the seven cans of food the family eats as the days pass are replaced seemingly magically the next day. Though it appears the families are stuck in a loop, the only things changing are the constitutions of the families, which are slowly turning on one another.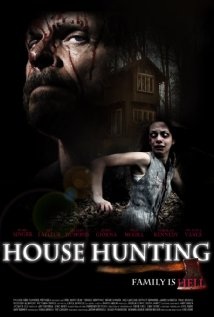 THE WRONG HOUSE can be seen as a horrific statement about the gentle structure of the family or a comment on the cutthroat world of house hunting in a damaged economy. However you read it, it is filled with extremely effective chills played out by talented actors.
Oh yeah, did I fail to mention that the frikkin' Beastmaster is in this film? That's right. Marc Singer plays the father of one of the families with long time character actor Art LaFleur playing the other father. Just seeing Singer's face made me smile and whisper "Good for him" as he delivers a commanding performance trying to keep his family from succumbing to this horrific loop of violence, scares, and family destruction. It was awesome seeing the Beastmaster again in a lead role and Singer delivers in spades here.
I was really pleasantly surprised with THE WRONG HOUSE. Though I've seen and heard tons of ghost stories in the past, this one proved to be both original and well made. Director Eric Hurt proves to be capable of real scares and a feeling of dread with a limited budget. I'm interested in seeing what the filmmaker has up his sleeve next. With a cast of folks you will definitely recognize, I think if you take a chance with THE WRONG HOUSE, you'll be as shocked as I was. I highly recommend this atypical ghost story.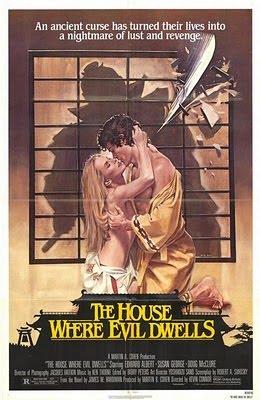 If it's unconventional ghost stories you're looking for, check out THE HOUSE WHERE EVIL DWELLS (
reviewed here
) about an American couple haunted by the ghost of a Japanese samurai and his lover. It's got all kinds of creepy atmosphere, a haunted bowl of soup, and an attack by evil groaning crabs that you've got to see to believe! Available on DVD, this little gem is its own unique beast of a ghost story
The Countdown so far…
#26: SATURDAY MORNING MASSACRE
#27: SPIRIT STALKERS
#28: THE MOTH DIARIES
#29: THE SLEEPER
#30: THE AGGRESSION SCALE
#31: SICK BOY
---
See ya tomorrow, folks, with number 24 of the best of the best covered in AICN HORROR since last year!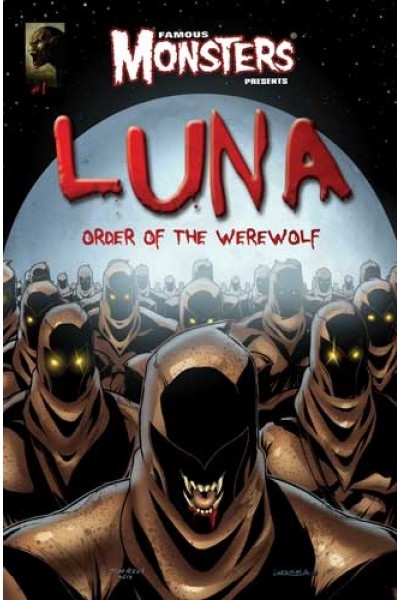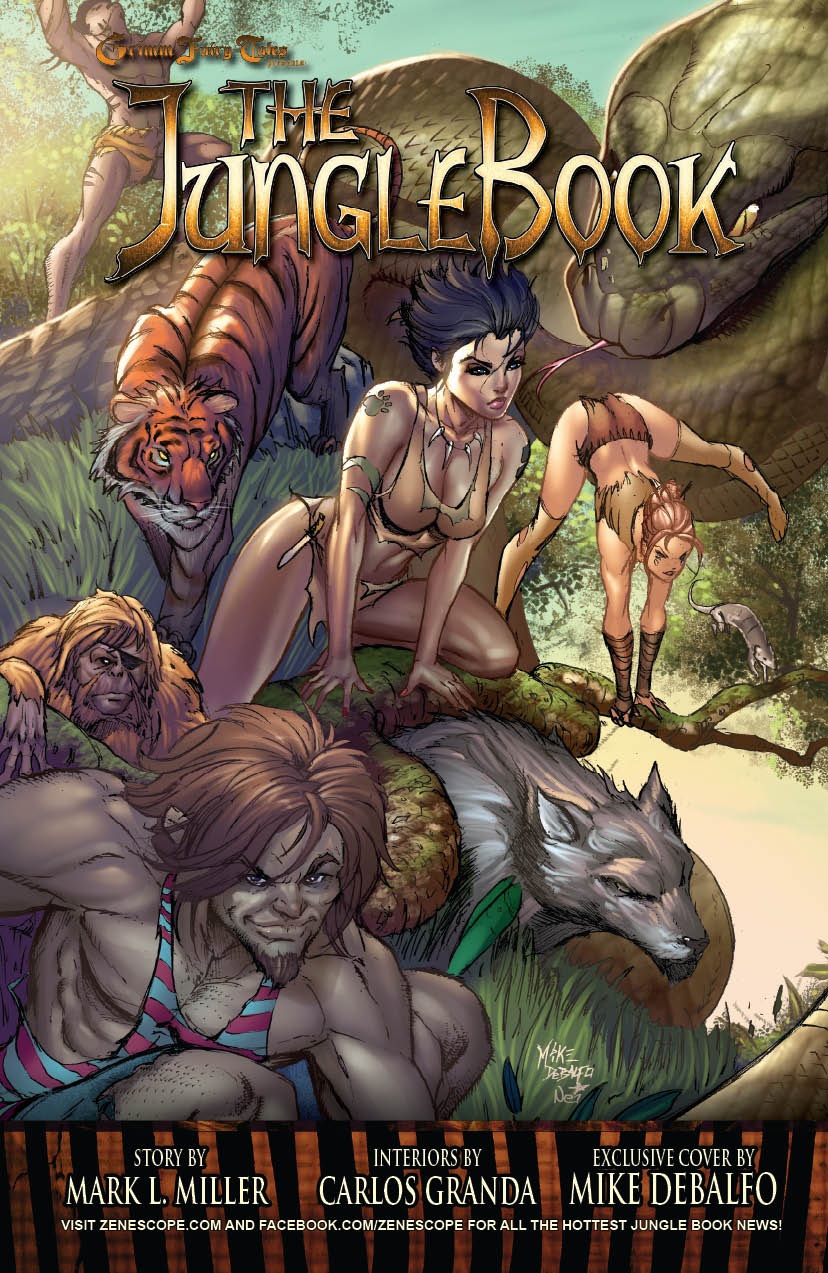 Ambush Bug is Mark L. Miller, original @$$Hole/wordslinger/reviewer/co-editor of AICN Comics for over ten years. He has written comics such as MUSCLES & FIGHTS, MUSCLES & FRIGHTS, VINCENT PRICE PRESENTS TINGLERS & WITCHFINDER GENERAL, THE DEATHSPORT GAMES, WONDERLAND ANNUAL 2010 & NANNY & HANK (soon to be made into a feature film from Uptown 6 Films). He is also a regular writer for FAMOUS MONSTERS OF FILMLAND & has co-written their first ever comic book LUNA: ORDER OF THE WEREWOLF (to be released in late 2012 as an 100-pg original graphic novel). Mark has just announced his new comic book miniseries GRIMM FAIRY TALES PRESENTS THE JUNGLE BOOK from Zenescope Entertainment to be released March-August 2012. Also look for Mark's exciting arc on GRIMM FAIRY TALES #76-80 which begins in August 2012.
---
Find more AICN HORROR including an archive of previous columns
on AICN HORROR's Facebook page!