Ahoy, squirts! Quint here. I just saw Seven Psychopaths, the new film from In Bruges' Martin McDonagh and I loved it. It's very much a wink and a nod to the insanity of the screenwriting process, but features great turns by all its leads, especially the great Christopher Walken and, of course, Sam Rockwell.
Rockwell always brings it and when he's allowed to have fun there's nobody else like him. It was actually in a comedy that I first registered him as an actor. Who could forget Guy in Galaxy Quest? "We have to get out of here before one of those things kills Guy!"
Anyway, the folks behind the film have enlisted the help of artists to do a series of "Psychopath" posters and a few of the online guys are putting out one poster each. I got Rockwell's character poster done by Eric Nyffeler, which you can see below.
I think they're running some type of design contest on their Facebook page for a fan to create the 7th poster. They want you to make yourself the 7th Psychopath and upload the image to their Facebook page. The winner will be blasted out in their marketing.
So here's the Rockwell image!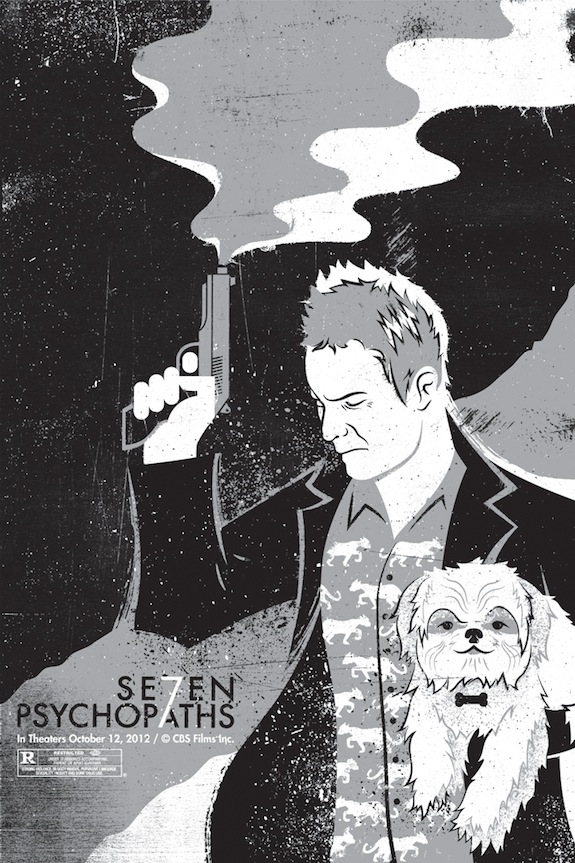 I'll be back with my review on the film shortly.
-Eric Vespe
"Quint"
quint@aintitcool.com
Follow Me On Twitter