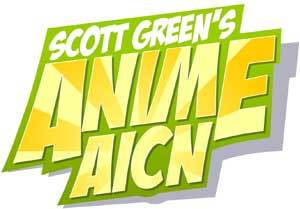 Logo handmade by Bannister
Column by Scott Green
Masaaki Yuasa, the director of highly praised and unconventional anime such as...
Tatami Galaxy
Mind Game
Kaiba
Kemonozume
along with Ghost in the Shell anime studio Production I.G, have launched a Kickstarter effort to raise $150,000 to crowd fund production on 2D animated short Kick-Heart, described as "a love story between two people that each have a secret to hide. One a pro-wrestler, the other a Nun. Losing never felt so good."
A day it, it's already managed over $35,000 in dominations.
The Story
Kick-Heart is a love story between Romeo, a successful pro-wrestler, and Juliet, a nun who lives a secret double-life as a female pro-wrestler. Romeo's secret is that he enjoys taking a beating in the ring, while Juliet feels invigorated when facing her opponents as a wrestler. When the two meet in the ring, the fireworks fly. Their story is set in the colorful backdrop of the professional wrestling world. Will Juliet reveal her true identity to the one she loves? Will Romeo be able to share his secret to the world?
The film is directed by one of Japan's most innovative and original animation directors, Masaaki Yuasa.
© 2012 Production I.G
Why Kickstarter?
During the mid 80's and 90's Japanese animation directors, such as Mamoru Oshii, pioneered a new era of animation. Their films inspired animation fans around the world, including many well known Hollywood film directors.
Recently in Japan, its been very difficult for the next generation of innovators to create more artistically driven projects-- mainly because of the economic situation in Japan. Most of the focus has been put on creating projects that carry less risk-- such as remakes of older animation projects or well-known established properties.
So we had an idea: What if we use Kickstarter as a platform to connect the fans across the globe who want to see cutting-edge animation, with highly skilled anime directors? By using crowdfunding to help support and promote these talented directors, we can enable them to push the boundaries of anime to inspire others to innovate alongside them.
This is a bit of an experiment for us, and we are trying to see if is possible to make these types of artistically driven films with the help of crowd-funding. If this goes well, we would definitely like to pursue more projects like this in the future.
About the Film
Kick-Heart will be a 2D animated short film that will be approximately 10 minutes in length and will be written and directed by Masaaki Yuasa. This film has just recently completed pre-production and layout.
During the campaign, we will be providing live updates during production and backers will get exclusive access to:
Production Artwork
Storyboards

Production blogs

Interviews with Production I.G staff
The Goal
Our goal is raise a minimum of $150,000 for this project. After the film is completed, we plan on submitting it to film festivals around the world.
Here is how we intend to use the funds:
Increase the quality of animation
Increase the overall duration of the animation
Help offset the current production costs
Manufacturing costs for backers rewards (Blu-ray,Print materials etc)
Digital distribution costs for backers downloading the film
Festival Submission Fees
Pre-production Artwork
Below are some samples of the artwork created for this film:
Color Script
© 2012 Production I.G
Character Designs
Maskman M
Maskman S
Devil Chicken & Vacuum Fat
The Sister
© 2012 Production I.G
Background Designs
The Team
Masaaki Yuasa, Director
Massaki Yuasa has been involved in many notable projects such as Crayon Shin-can, Hakkenden, My Neighbor the Yamadas, Samurai Champloo, leading up to his directorial debut with Mind Game. His animation is cherished by the people who are familiar with his work and his style of animation is unlike anything being made. His work plays with themes of slapstick comedy and human drama. His drawings at first glance may look unrefined, but this intentional look becomes very dynamic and expressive when they are brought to life using hand-drawn Japanese animation.
Mamoru Oshii, Project Consultant
Mamoru Oshii, is considered one of Japan's most famous and influential directors. He has written and directed such films as Patlabor 2, Ghost in the Shell, Avalon, Innocence and The Sky crawlers and is known as a pioneer in the Japanese animation industry. He has received and been nominated for numerous awards, including the prestigous Palme d'Or and Golden Lion. Oshii-san has graciously offered to help advise and consult on the film.
Mitsuhisa Ishikawa, CEO Production I.G
Ishikawa founded Production I.G with popular character designer Takayuki Goto in 1987. The company has since produced a number of acclaimed feature films, OVA (original video animation), TV shows, and video games. Ghost in the Shell, Jin-Roh: The Wolf Brigade, and Blood: The Last Vampire, have earned critical acclaim in Japan and all around the world. Innocence, directed by Mamoru Oshii in 2004, has been the first Japanese animation feature ever to compete for the Palme d'Or at the Festival de Cannes.
Staff
Director, Animator : Masaaki Yuasa
Project Consultant : Mamoru Oshii
Character Designer, Animator : Michio Mihara
Color Coordinator, Animator : Eunyoung Choi
Background Artist : Kevin Aymeric
Animation Production : Production I.G
Additional Images via Catsuka