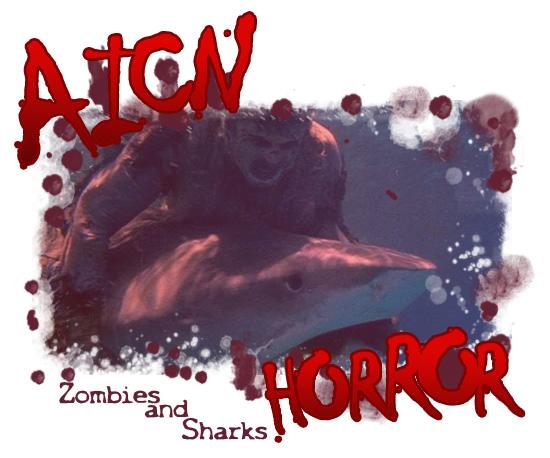 Logo by Kristian Horn
What the $% is ZOMBIES & SHARKS?
---
Greetings, all. Ambush Bug here. Happy Birthday to AICN HORROR which celebrates its second year in October! Always hoping to pass on new and exciting films for all of you ravenous readers in search of worthwhile horror, I decided to compile a list counting down to my favorite horror covered in AICN HORROR: ZOMBIES & SHARKS since October 1 of last year. Some of these films might be new to you since there isn't a lot of horror in theaters these days that aren't toothless remakes or watered down sequels. Theaters aren't where the horror is at these days, I'm afraid. Some of these films have only seen the light of day on Video on Demand or simply go straight to DVD/BluRay. I've also compiled a few films I've seen advance screenings of at festivals and I'll try to update you when you can see these films when I can.

As far as how I compiled this list? Well, I simply looked over my AICN HORROR columns over the last year and worked and reworked a list until I had 31. No real method to my madness. We'll be counting down every day until Halloween toward my favorite horror film of the year. I'll also provide a second film suggestion for those who can't get enough horror that has something to do with the film I chose that day.

So let's get to it! Chime in after the article and let me know how you liked the film I chose, how right or wrong I am, and come up with your own list…let's go!
NUMBER 31!
First off on the countdown is SICK BOY, a surprising "babysitter alone in the house" film that takes some unexpected turns throughout and is solidified as a true gem by a spirited performance by its lead actress Skye McCole Bartusiak.
Below is the review of the film from a column I did back in August.
SICK BOY (2011)
Directed by Tim T. Cunningham
Written by Tim T. Cunningham
Starring Skye McCole Bartusiak, Marc Donato, Debbie Rochon
Find out more about this film here!
Reviewed by Ambush Bug
SICK BOY is one of those films with a premise that definitely may seem familiar, but its power lies in the skill of the actors involved and the director/writer steering the wheel. Because of this, even though we may know the layout of this type of film, the road to the end remains interesting because of strong performances in front of and behind the camera.
The one thing that stood out immediately with this film was the acting. I've never seen Skye McCole Bartusiak before, but she's definitely got the chops of a good actor and convincingly plays Lucy, an engaged girl who can't seem to find a job she really wants to do. Her husband Kris, played by Marc Donato, delivers a nice performance as well as her loving but frustrated husband who is sick of hearing about how one job after another doesn't work for his wife. Out of desperation, Lucy responds to an ad as a babysitter. Enter Scream Queen Debbie Rochon as Dr. Gordan, a busy woman with a sick child with an unusual disease. She immediately takes a liking to Lucy and hires her to watch over her son for the next few days. Her directions are just to sit in the house and never…ever…go downstairs into her child's room, no matter what.
Now, as with HOUSE OF THE DEVIL, where a babysitter is set up to watch a house rather than the person upstairs, you know sooner or later, Lucy is going to ignore the warnings of her employer and for one reason or another she will be checking in on the sick boy in the basement at some time. It's the tension between the hiring and the snooping that will either make or break this film and director Tim T. Cunningham creates this tension with expert precision as Lucy begins looking through drawers, solidifying what we already know—that she will be going into the basement at some time.
Now, the scary stuff doesn't really happen until the 45 minute mark, which is usually an exercise in tedium for me with films that take this long to get running, but the time whizzes by mainly because Skye McCole Bartusiak completely owns every scene she is in. She's energetic, likable, personable, and easy on the eyes. I could see her becoming a big star some day and given her performance here, she's got what it takes.
SICK BOY does a fantastic job of amping up the tension. Telling you what subgenre this film belongs to or identifying what the sick boy is sick with would be giving away too much of this film. Let's just lump it in with such fantastic "Babysitter in peril" films as HOUSE OF THE DEVIL and WHEN A STRANGER CALLS and leave it at that. Effective in a nail-biting build-up to a climax that definitely is worthy of the wait, filled with blood, gore, and mega-violence, SICK BOY is one of those infectious little horror films that needs to be spread to more viewers. Keep an eye out on the
Raven Banner Entertainment
website for when and where you can see it.
SICK BOY is going to be available on DVD on October 23rd, just in time for Halloween. Much like SICK BOY, Ti West's HOUSE OF THE DEVIL is another film about a babysitter alone in a house. What both of these films do well is highlight the spookiness of being alone at night. To tide you over until SICK BOY is available later in the month; I recommend you seek out HOUSE OF THE DEVIL. It is a surefire spine-tingler and one of my favorite films of recent years.
See ya tomorrow, folks, with number 30 of the best of the best covered in AICN HORROR since last year!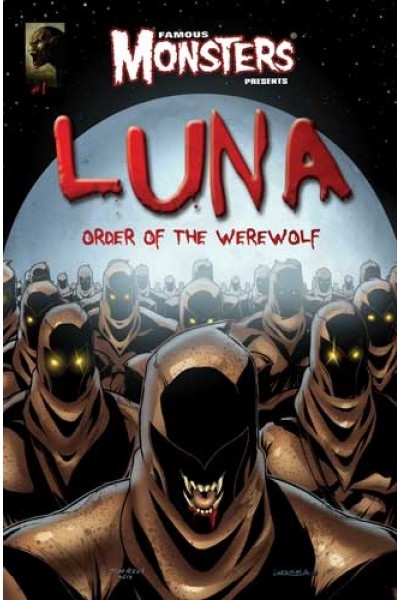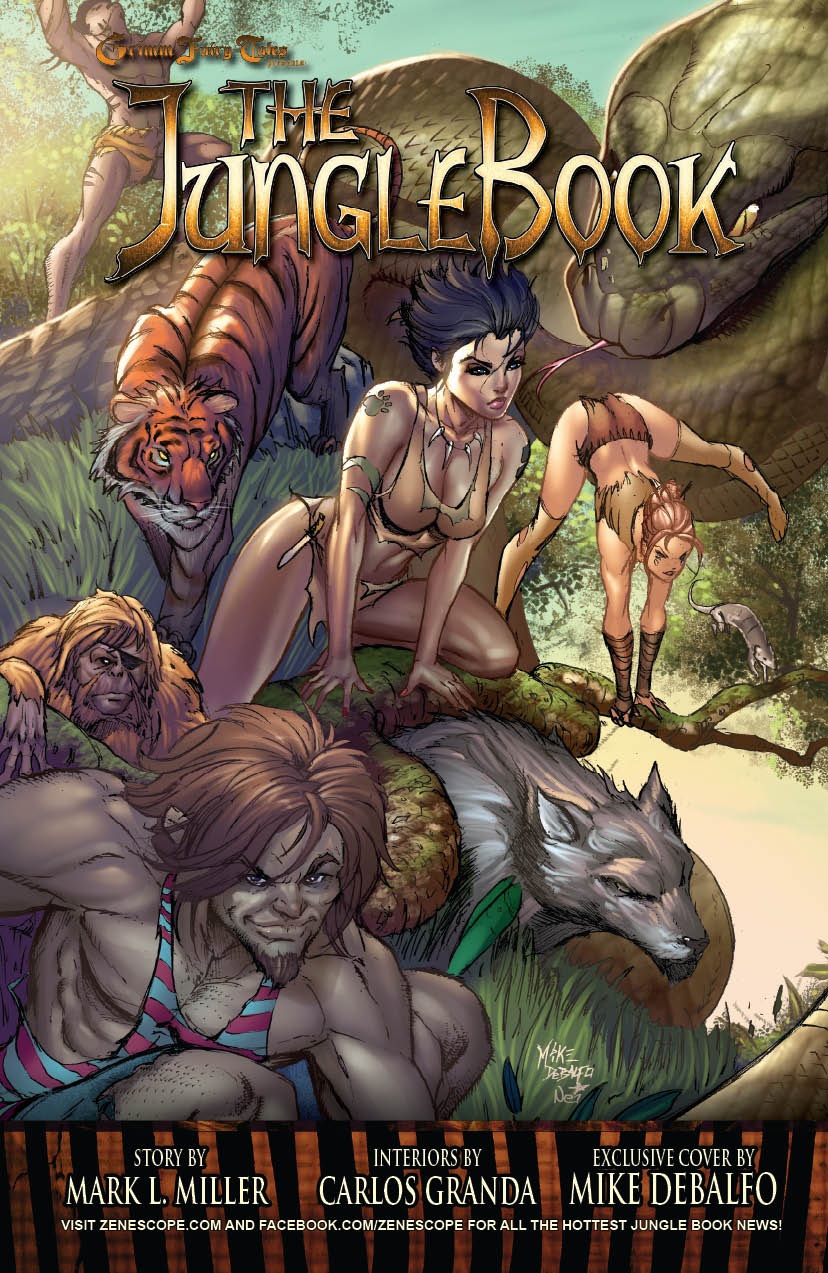 Ambush Bug is Mark L. Miller, original @$$Hole/wordslinger/reviewer/co-editor of AICN Comics for over ten years. He has written comics such as MUSCLES & FIGHTS, MUSCLES & FRIGHTS, VINCENT PRICE PRESENTS TINGLERS & WITCHFINDER GENERAL, THE DEATHSPORT GAMES, WONDERLAND ANNUAL 2010 & NANNY & HANK (soon to be made into a feature film from Uptown 6 Films). He is also a regular writer for FAMOUS MONSTERS OF FILMLAND & has co-written their first ever comic book LUNA: ORDER OF THE WEREWOLF (to be released in late 2012 as an 100-pg original graphic novel). Mark has just announced his new comic book miniseries GRIMM FAIRY TALES PRESENTS THE JUNGLE BOOK from Zenescope Entertainment to be released March-August 2012. Also look for Mark's exciting arc on GRIMM FAIRY TALES #76-80 which begins in August 2012.
---
Find more AICN HORROR including an archive of previous columns
on AICN HORROR's Facebook page!