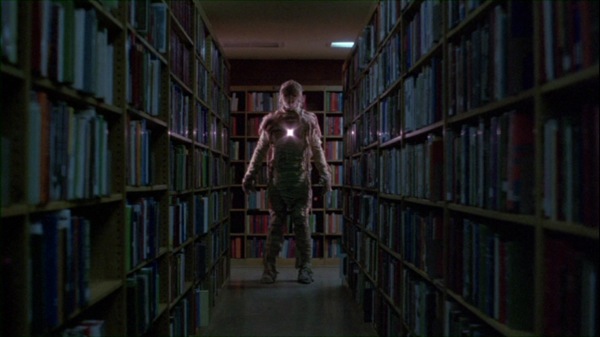 Beaks here...
On one hand, you hate to see an average, unambitious filmmaker continue to land studio tentpoles. On the other, you don't really want to see a truly talented filmmaker get stuck with a project where his primary concern will be manufacturing a marketable four-quadrant product.
And so I've no quarrel with Universal hiring Len Wiseman to direct their latest reboot of THE MUMMY. The film will be produced by Alex Kurtzman and Roberto Orci (nice, smart guys who tend to make massively uninteresting movies), and written by Jon Spaihts (whose PASSENGERS is one of the best unproduced screenplays kicking around Hollywood). Deadline spoke to Wiseman and Kurtzman, and I'll give them this: at least they're putting their own spin on the story. Kurtzman likens it to a Michael Crichton yarn, in which the fantastical is given a scientific grounding. Wiseman says it will be "a darker twist on the material, a scarier version."
I have no idea why Universal isn't prioritizing a remake of DRACULA in these vampire-obsessed times (they've had DRACULA: YEAR ZERO in development for a few years), but these are the folks currently trying to reconfigure David Cronenberg's uknown-to-the-mainstream VIDEODROME as an sci-fi/action flick in the mold of Wiseman's TOTAL RECALL remake (which lost Sony a shitload of money this summer). Here's hoping Len Wiseman accidentally makes a movie I like this time.
Universal is targeting a 2014 release for THE MUMMY, so casting news (i.e. Kate Beckinsale's involvement) is likely to be announced soon.