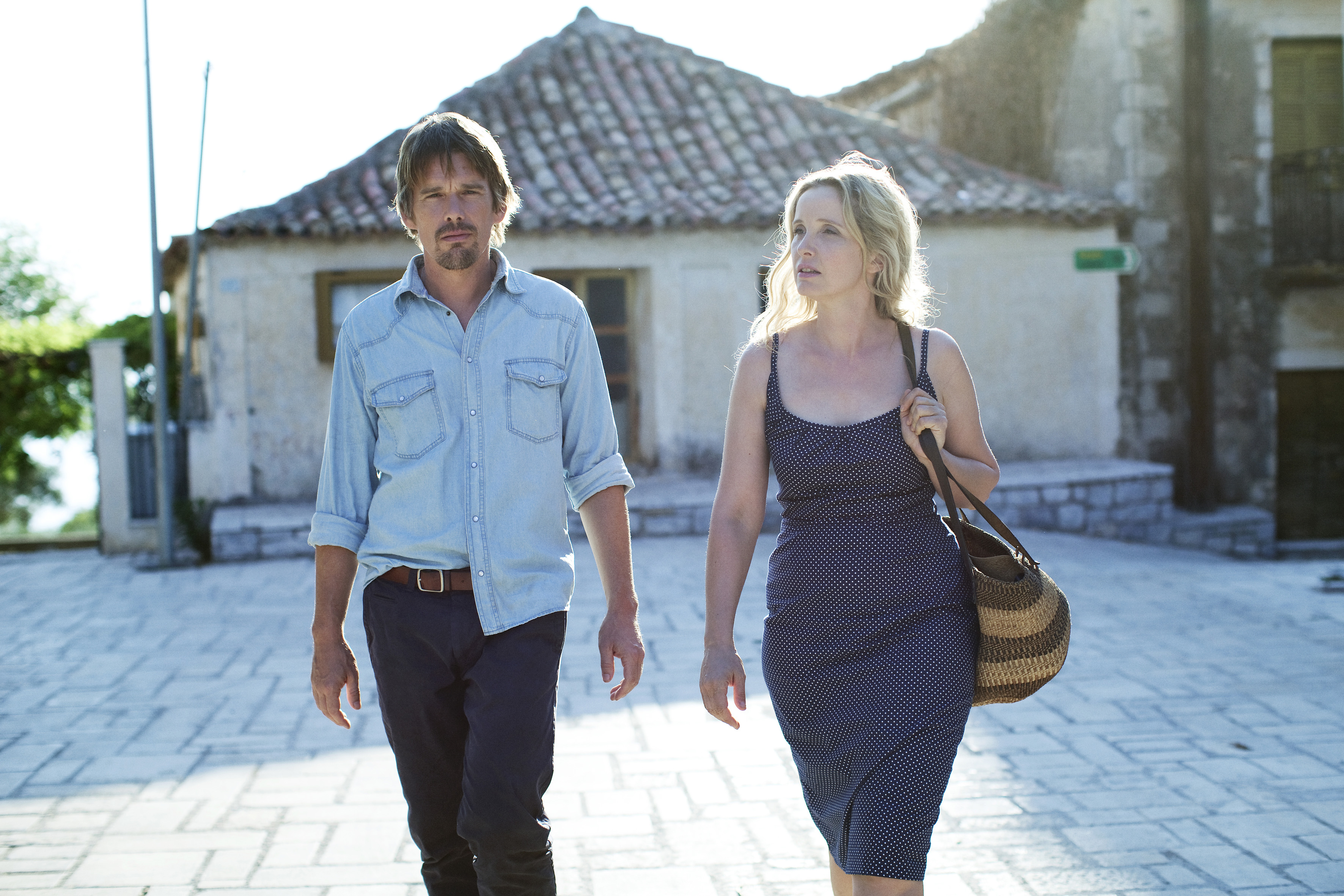 Nordling here.
According to Deadline it's done - Richard Linklater shot his next movie in the BEFORE series, BEFORE MIDNIGHT, under the radar, and the Ethan Hawke/Julie Delpy movie, shot in Greece, apparently wrapped last night. There had been rumors about the movie for a couple of weeks, but I don't think anyone had any idea that he was actually shooting it at this time - it seems like they were preparing to make it for a few weeks. That's stealth filmmaking, Mr. Linklater.
So what's the movie about? We're unsure at this moment, and that's fine. When we last saw these characters Jesse was going to miss that plane, and the relationship between him and Celine had entered an uncharted phase. So what's happened since? I love these movies and I can't wait to find out. So now that it's finished, we should expect to see BEFORE MIDNIGHT very soon. Perhaps this year?
And apparently that picture above is our first look - again thanks to Deadline. Click to embiggen!