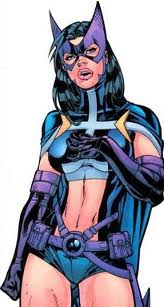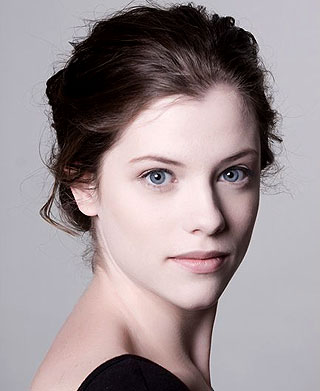 Gorgeous Australian Jessica De Gouw has just been cast as The Huntress on the new CW series "Arrow." She's described as a "potential love interest" for Oliver Queen.
Sadly the series is not using the current continuity's Helena Wayne, the daughter of Earth 2's Bruce "Batman" Wayne and Selena "Catwoman" Kyle. That Huntress was introduced in a 1977 DC Comics funnybook and served as the superpowered main character in the WB's short-lived series "Birds of Prey."
Instead "Arrow" is using the far less interesting 1989 reboot Huntress: Helena Bertinelli, a mobster's daughter turned vigilante. (The Bertinelli Huntress probably does not exist in current DC continuity, since another DC reboot brought back Earth 2's Helena Wayne Huntress last year.)
Maybe the series will next dust off Patience Phillips, the Halle Berry version of Catwoman?
If Queen and Bertinelli do commence boning, I wouldn't expect it to last long. In the comics Queen's longtime love is fellow superhero The Black Canary, Dinah Lance. Lance is played in "Arrow" by the comely Katie Cassidy.
"Arrow" comes to us from longtime "Dawson's Creek" showrunner Greg Berlanti, whose prior superhero projects include the screenplay for last year's awful "Green Lantern" movie. He also created 2010's purely terrible ABC superhero hourlong "No Ordinary Family." (There was talk of letting Berlanti write and direct a big screen version of "The Flash," but happily Warner Bros. no longer appears to be pursuing that notion.)
"Arrow" arrives on the CW Oct. 10.
Find all of James Hibberd's Entertainment Weekly exclusive on the matter here.