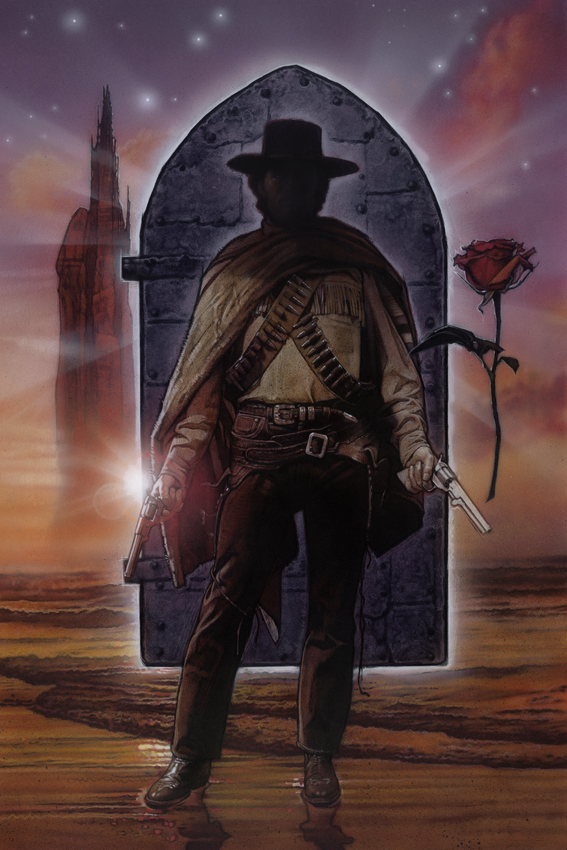 First NBC Universal turned down Ron Howard's ambitious movie/TV project "The Dark Tower" and now it looks like the same project has been turned down by Warner Bros. and HBO.
Media Rights Capital, which had a hand in funding "Babel," "Deception," the 2007 "Sleuth" remake and "30 Minutes Or Less," is now in "serious talks" to finance the franchise, according to Deadline Hollywood.
Warners apparently didn't like the latest script from Akiva Goldsman ("Batman Forever," "Batman & Robin," "Lost in Space," "A Beautiful Mind," "I Robot," "I Am Legend," "The Da Vinci Code," "Angels and Demons") enough to spend the small fortune to finance the adaptation
The plan has long been for Stephen King's epic multi-novel tale to be adapted into three Howard-directed movies and two Howard-directed miniseries.
Javier Bardem was attached to play gunslinger Roland Deschain while the project was being considered for Universal and NBC. Russell Crowe, who worked with Howard and Goldsman on "A Beautiful Mind" and "Cinderella Man," was rumored to replace Bardem in the role if the Warner/HBO version went forward.
Find Deadline's story on the matter here.