The Kidd here...
I know, I know, I know... you've all been waiting to see which of your sexy desserts may have helped you score an AMERICAN REUNION Combo Pack from Universal Studios Home Entertainment. I apologize for the delay, as it's been a busy past few weeks and traveling out of the country sure didn't help these get decided any faster. However, I finally managed to put aside the time to go through all of your entries, and I've got to say... some of you are some sick fucks. Then again, to each their own, and I'm not judging, but these eight winners came up with some of the more intriguing ideas for desserts they'd totally be down to have sex with.
Aaron Campagnone -

Peach Roll
Yolanda Flores - A Jumbo Churro (Ah... so that's what the ladies go for.)
Miguel Garcia -

Vagina Cupcakes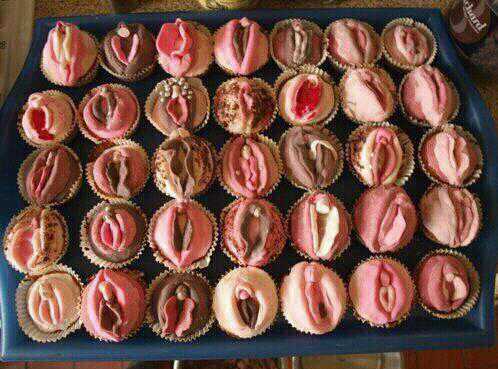 Mike Geldard -

Agent Provacateur pudding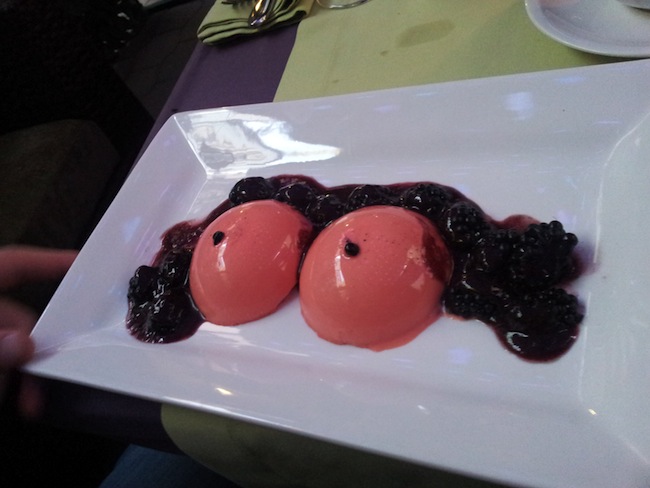 Mark Kell -

Naughty Nurse Birthday Cake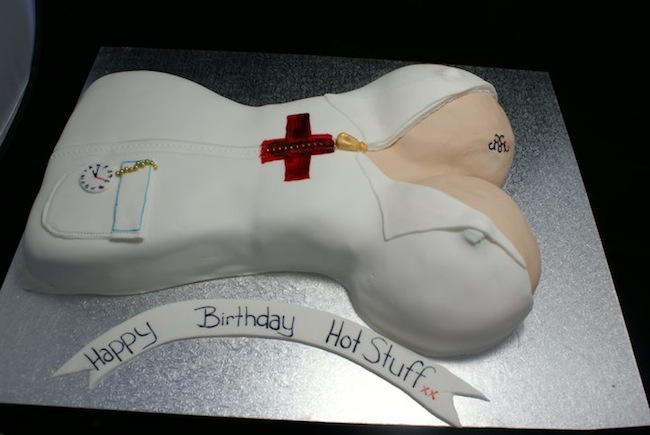 Tyler McCarty - Dump Cake (Someone's desperate to get in the backdoor.)
Twas a night without sex, when all through the hood,

The chitlins were sleeping, but alas not my wood.
My sack had been shorn by razor with care,
In hopes that a lady soon would be there.

Instead, I'm nestled all snug in my bed,
While visions of intercourse dance in my head.
With lube in my hand, and my John in a wrap,
I'd just settled my mind for a long winter's slap.

When down in the kitchen there arose such a clatter,
I sprang from the bed to see what was the matter.
Away to the fridge I flew like a flash,
Tore open the door and looked at my cache.

The moon did make the leftovers glow,
Giving a tantalizing incentive for my pecker to grow.
When, what to my wondering eyes should appear,
But a frosted Log Cake, long enough for my spear.

With a little ribbed rubber, so lively and quick,
I knew in a moment it would be good for my dick.
More rapid than eagles my quivering came,
And I whistled, and shouted, and called it by name!

"Now Sugar! now, Flour! now, Egg yolk and beat!
On, Phallus! On, Woody! on Boner and Meat!
To the base of my birch! to the curve of my ball!
Now thrust away! Thrust away! Thrust away all!"

And then, in a twinkling, I heard like a spoof,
Fumbling for keys, my drunk roomie, the goof.
As I drew in my head, and was turning around,
Through the door came Sally with a stumbling bound.

Her eyes-how they twinkled! her dimples how merry!
Her cheeks were like roses, her nose like a cherry!
Her droll little mouth was drawn up like a bow,
And the look on her face was all for my show.

The shock struck her first, as she gritted her teeth,
Looking at the Log Cake I used as a sheath.
She had a cute face and a little beer belly,
That shook when she laughed, like a bowlful of jelly!

She was wasted and plump, a right jolly old elf,
And I laughed when I saw her, in spite of myself!
A wink of her eye and a twist of her head,
Soon gave me to know I had nothing to dread.

She spoke not a word, but went straight to her work,
Grabbing the Log Cake, and having a jerk.
She finished with a shout, and curled her toes,
Then giving a nod, up the stairs she rose!

She fell to her bed, as I gave a whistle,
And to sleep she fell with drunken dismissal.
With Log Cake on my nads, I took in the sight,
"Happy Experimenting to all, and to all a good-night!"
Brent Wilson -

The Twinkie Centipede
That's it. That's the list.
I hope the waiting paid off for some of you. As for the rest of you, have fun with your cannolis, and thanks for playing.
-Billy Donnelly
"The Infamous Billy The Kidd"
Follow me on Twitter.