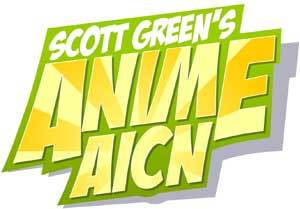 Logo handmade by Bannister
Column by Scott Green
Upcoming in Japan

PH9 has posted a new promo for this fall's 009 Re:Cyborg, Ghost in the Shell: Stand Alone Complex writer/director Kenji Kamiyama's update of the classic fujitive robot sci-fi thriller Cyborg 009. The new version recasts the international cyborg crew as intelligence officers, but the preview is far more Jason Bourne than John le Carré.


The movie is set to be released in Japan October 29th.



The Youtube channel for the upcoming Rurouni Kenshin live action movie have posted its second full trailer with subtitles in English.
<

Queen of '90s anime voice acting Megumi Hayashibara (Lina Inverse, Evangelion's Rei) - starring as the heroine of the Sunrise (of Gundam and Code Geass fame) adaptation of Yutaka Hara's Kaiketsu Zorori children book



If anyone ever tells you that anime is a staid pop medium, just going for the lowest common denominator with 2D girlfriend harem shows, feel free to point out that they're now making a TV anime adaptation of Usamaru Furuya's remarkably trangressive manga series Lychee Light Club.

Inspired by the Grand Guignol theatre tradition as well as the ero-guro art movement and its notorious manga inheritor, Suehiro Maruo, Lychee Light Club revolves around a group of boys who aren't handling adolescence particularly well. They form a He-Man Women Haters Club secret society. They build a girl kidnapping artificial man. They begin engaging in intra-group intrigue... All of which is bound to, and does, end in truly gruesome fashion.

Vertical has released the manga in North America.

Lychee Light Club DE, which is being described as a series of short (likely very dark) comedy focused episodes - it kicks off in October.


Also published in Norht America by Vertical, Shuzo Oshimi's The Flowers of Evil is slated to be adapted into anime. The manga follows what happens after a adscolent boy is blackmailed by a classmate when she discovers him stealing another girl's gym uniform



Always looking for clues, an Evangelion fan tracked down the Hideaki Anno sketched paper lamp produced for the Bonbori Matsuri (Paper Lamp Festival) and was puzzled to find "Eva-08 alpha" promoting the November release of Evangelion 3.0.


Last year's Anno lamp was a more straight forward, if still provocative...




More new than upcoming, spin-off OVA Code Geass: Akito the Exiled hit Japan, with a special preview of its opening offering fans an look at its opening





Anime fans with an eye towards animation have been on the look out for the OVA adaptation of HERO's Hori-san to Miyamura-kun and a new 30 second preview does seem to suggest that the project is going to in fact yield something interestingly idiosyncratic.


The four-panel series follows the relationship between an attention grabbing but conventional girl and a more anonymous boy who is secretly pierced and tattooed.


Animator Shingo Natsume (Gurren Lagann, episode 12 of Panty and Stocking) steps up to direct the adaptation of HERO's web manga turned 10-volume Square Enix series.



Dream anime for many, 25 year old multi-genre cult manga Jojo's Bizarre Adventure is getting an anime TV series this fall


Creator Akira Toriyama is onboard for a new Dragon Ball Z anime movie, slated for March, 2013



It's been stated that new movie will take place between Dragon Ball manga chapters 517 and 518, in the 10 year timeskip after Goku defeats Buu, before before the 28th World Martial Arts Tournament


Tatsunoko's (Speed Racer, Gatchaman, Tekkaman) 50th anniversary celebrations include the release of OVA Ippatsu Hicchuu!! Devander on the October 19th date of the studio's founding. A new three minute trailer shows off how much self reference and self parody has been packed into what ultimately looks like a pretty bizarre venture.

Speed Racer's Hiroshi Sasagawa directs the OVA, with a scenario by Futago Kamikita (Naruto, One Piece, Hayate the Combat Butler) and mecha design by the legendary Kunio Okawara (Gundam... and a large slice of the other major mecha from Gatchaman, Time Bokan, and the original Tekkaman to Votoms and GaoGaiGar).



One Piece special "Nami : Bonds and Friendship and Tears of the Navigator," scheduled to air August 25th, the TV event will offer a re-animated account of the origin story of the pirate anime's navigator.



Fuse Teppo Musume no Torimonocho, the animated feature film based on the novel Fuse Gansaku Satomi Hakkenden by Kazuki Sakuraba (Gosick light novels), looked impressive before, but the animation is really spectacular in the latest trailer.


Masayuki Miyaji (Xam'd: Lost Memories, assistant director on Spirited Away) directs with visuals from okama (Kamichu!, Rebuild of Evangelion), character settings by Seiichi Hashimoto (key animator on Turn A Gundam, Cowboy Bebop), and music by Michiru Oshima (Tezuka Osama's Buddha, So Ra No Wo To). The script adaptation is by Ichiro Okouchi (Eureka Seven, Code Geass).

The movie is scheduled to be released in October.



Arata-naru Sekai is an ambitious multi-media project with a Madhouse (Redline, Hunter x Hunter, Chihayafuru) anime, Hitoma Iruma (Denpa Onna to Seishun Otoko) light novel and Kendi Oiwa (Welcome to the N.H.K.) illustrated manga telling different aspects of a time travel story.

A new preview offers a look at the interconnected story.

A box set of the Past, Present and Future will ship in October for 9,240-yen ($118)



Speaking of Madhouse, their adaptation of Hunter x Hunter is getting a new movie next year, and like the recent One Piece, Naruto and Dragon Ball Z Shonen Jump movie ventures, the manga creator will be involved.


The 34th issue of this year's run of the Japanese edition of Shonen Jump has published a visual promoting the January 12, 2013 anime movie Hunter x Hunter: Phantom Rouge, which confirms that the film will feature series creator Yoshihiro Togashi's story of Kurapika Kuruta's conflict with the Phantom Troupe.



You can also add Blue Exorcist to the Jump family titles getting a movie adaptation


When Ninja Scroll director Yoshiaki Kawajiri visited Sakura-Con, he told fans of the hit anime bloodbath that he planned a feature sequel and even produced a sizzle reel to attract investors. The feature was never funded or produced, but with the new Blu-ray of the original out in Japan (with English subtitles and audio), you can see the preview of the unfinished Ninja Scroll Burst.


Fuse Teppo Musume no Torimonocho, the animated feature film based on the novel Fuse Gansaku Satomi Hakkenden by Kazuki Sakuraba (Gosick light novels), looked impressive before, but the animation is really spectacular in the latest trailer.


Masayuki Miyaji (Xam'd: Lost Memories, assistant director on Spirited Away) directs with visuals from okama (Kamichu!, Rebuild of Evangelion), character settings by Seiichi Hashimoto (key animator on Turn A Gundam, Cowboy Bebop), and music by Michiru Oshima (Tezuka Osama's Buddha, So Ra No Wo To). The script adaptation is by Ichiro Okouchi (Eureka Seven, Code Geass).


Manglobe (Samurai Champloo, The World Only God Knows) will be animating a new incarnation of shonen comedy Hayate The Combat Butler this fall.

Kashi Kudo (the Bleach movies) will be directing and provides character design, with Yooichi Ueda (Cat Planet Cuties) as series director and a script by Rie Yoshika (Upotte, MM!). Manga author Kenjirou Hata is credited as the original creator and with the series' concept. Opening will be "Can't Take My Eyes Off You" by eyelis, with "Love Trap" by Ruka Suirenji starring Haruka Yamazaki as the end.

With the opening of its official site, the staff and key visual have been revealed for the Production I.G adaptation of 5pb.'s (Steins;Gate) third science adventure game, Robotics;Notes.


Director: Kazuya Nomura (Sengoku Basara 2)
Series Composition: Jukki Hanada (Steins;Gate)
Character Design: Chikashi Kubota (One Piece: Baron Omatsuri and the Secret Island)
Key Animation: Masakazu Yamagishi (Fullmetal Alchemist: Brotherhood)
Mechanical Design: Takuma Ebisu (Guilty Crown)

The "augmented science adventure" kicks off when a high school robot club member is inspired by a girl who programs fighting games. He gets some motion capture assistance from a member of the karate club and sets out to create a robot.

The anime will air in the Noitamina block starting in October.




Japan is getting an expensive Cowboy Bebop Blu-ray box set - coming in December for about $470

Specs: 4:3 1080i/DTS-HD MA 5.1, LPCM (surround). Only a few of the special features include English audio


Amazon Japan Exclusive edition includes: exclusive illustration (Toshihiro Kawamoto) box, cloth poster, illustration cards (10), "future blues" DVD (same as 2001 one)

LE:
- 32p booklet
- OP/ED finalized storyboard
- Cover art illustrations postcards
- Film strip
- Newly written novel by series composer series script compositer Keiko Nobumoto
- DVD: Extra Session

- Non-super ED
- PV, CM collection
- Full-sized music video - from session #0
- Club remix ver. music video (UK ver)
- Shinichiro Watanabe direction clip (scheduled)
- Ein's summer vacation (picture drama - scheduled)

- Audio commentary (same as 5.1 DVD-BOX) ep1, 17, 24
- as well as newly recorded audio commentary

- Art box illustration by Toshihiro Kawamoto

The teaser trailer for the JRPG turned anime movie Persona 3 is now online


Speaking of anime that had a relatively better run in North American than in Japan, Giant Robo is also getting a very expensive Blu-ray set. 4k HD remaster of the OVA's seven episodes, and comes packed with a 100-page booklet, soundtrack, three hours of bonus content, and the English dub. It's due October 26th for ¥41,790 yen (about $535)




SHAFT, the folks behind Madoka Magica, as well as a bunch of other anime with remarkable animation including Nisemonogatari, Maria Holic, And Yet the Town Moves, Arakawa Under the Bridge, Dance in the Vampire Bund and more, have dropped some early previews of their upcoming Prism Nana Project ahead of a more extensive promotion at Comiket 82.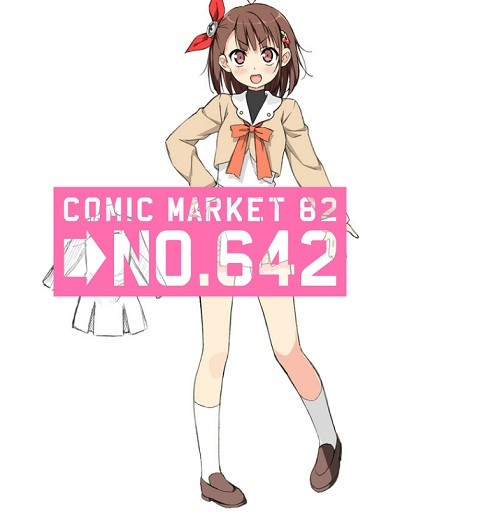 Upcoming in North America

Warner Home Video, who distributes home video releases for VIZ Media, has announced a November 27th release date for the first anime movie remake of medieval supernatural epic Berserk. The Golden Age Arc I - The Egg of the King will sell for $19.98 on DVD and $24.98 on Blu-ray.

No special features were listed.

From the official synopsis:

He trusts no one, only his sword. He doesn't have a place to call home. The lone mercenary Guts travels the land where a hundred-year-old war is taking place. His ferocity and ability to take down enemies attracts the attention of Griffith, the leader of a group of mercenaries called "The Band of the Hawk." Griffith desires Guts's power to help him achieve his goals. He succeeds in recruiting Guts by challenging and winning a duel with him. As the Band of the Hawk fight together and their bond as a unit is strengthened, Griffith and Guts's bond deepens even more. Thanks to their continued success on the battlefield, Griffith achieves the first step in fulfilling his goal: his band of mercenaries becomes a full-fledged army within the Midland Kingdom. Despite all their success, Guts begins to question his reasons for fighting for Griffith's dream. Unknown to Guts, this unyielding dream is about to bestow a horrible fate on them both.



Following the conclusion of Deadman Wonderland, Cartoon Network will continue to program Toonami's relatively fresh content with the August premiere of Samurai 7. Gonzo's sci-fi remake of Akira Kurosawa's 1954 Seven Samurai has been released in North America by FUNimation and previously ran on IFC in 2006.

Following Deadman Wonderland's conclusion on August 12th, Samurai 7 will premiere at 12:30am on the 19th. Deadman Wonderland will be released by FUNimation on DVD October 9th.



Aniplex
Recently at their panel at Otakon in Baltimore, Aniplex of America Inc. announced that the hit anime series Durarara!! will be released in a Limited Edition BD Lunch box Set on October 30th, 2012 and will be available through anime distributor RightStuf.com and official retailers (http://aniplexusa.com/retailers/).

Available only in a limited quantity, this highly anticipated release is another example of the company's objective to bring the highest quality experience for the North American fans. The Durarara!! Limited Edition BD Lunch Box set features the entire series (24 TV episodes +2 OVAs) on 5 Blu-Ray Discs, an exclusive booklet featuring bonus interviews and artwork, a double sided poster and other bonus extras. This release is a US and Canada Exclusive and available while supplies last. Durarara!! Limited Edition BD Lunch Box Set features:

? Video: 16:9 HD Widescreen / 1920×1080p / MPEG-4 AVC
? Audio: Japanese dialog / Linear PCM / Stereo 48KHz/16bit
? Audio: English Dialog/ Linear PCM / Stereo 48KHz/16bit
? Subtitles: English and Japanese
? Includes 5 Blu-ray discs, Total length of more than 624 minutes!!
? Comes with Exclusive Lunch Box
? Bonus Videos: Textless Openings and Endings
? Deluxe Booklet
? Double Sided Poster

The Durarara Limited Edition BD Lunch Box Set can be pre-ordered and purchased at: Rightstuf.com
Product number and UPC bar code

SRP $189.98
Store price $149.98


About Durarara!!

A pitch-black headless motorcyclist who roams the city?! High-tension suspense and action are taking over Ikebukuro, Tokyo! "Durarara!!" the animated TV series is based on the hit self-titled novel by Ryohgo Narita. This series has shocked readers and the light-novel industry with its unique characters and out-of-this-world story.

Ikebukuro, Tokyo, takes center stage, where various young people have gathered, each with their own expectations. A high school student who longs for an un-ordinary life, the strongest man in Ikebukuro, an information broker, an underground doctor, a stalker, a "headless" rider, and many others both cause and get caught up in trouble. This is a story with a tangle of super-extraordinary characters; one where no one can predict what will happen next!


Discotek Media
Following their recent release of the Lupin the 3rd's first (of three - four if you count the new Fujiko) TV series, episodes 7 to 23 of which were co-written by Hayao Miyazaki and Isao Takahata, Discotek has announced plans to release 1978 anime movie Lupin III: The Secret of Mamo in 2013, as well as a never before released in the US Lupin special to announce later this year.

All four of the English dubs of Mamo are planned for the DVD.

The company has also planned a released of former ADV title Golden Boy for November 6.

FUNimation
FUNimation had a laundry list of announcements to make at the recent FUNimation convention starting with the streaming, broadcast, home entertainment, video on demand and pay-per-view and DTO/DTR rights to the complete anime OAV series, Tenchi Muyo! War on Geminar. This spin-off series takes place roughly 15 years after the events in Tenchi Muyo! GXP.
From the animation studio (AIC SPIRITS) that brought you Ga-Rei Zero and Tokko and the director of Baki the Grappler (Koji Yoshikawa) FUNimation is pleased to announce the acquisition of streaming, home entertainment, theatrical and merchandise rights to the complete Tenchi Muyo! franchise.

Synopsis: Kenshi – half-brother of intergalactic hero Tenchi Masaki – has been summoned to the mysterious world of Geminar, and his only hope of returning to Earth is piloting a bio-mechanical weapon in a shocking assassination attempt! When the mission fails and Kenshi is captured, he discovers he's been lied to by the very culprits who transported him to this strange new world. Luckily, Princess Lashara kindly welcomes Kenshi and invites him to live amongst her followers. Now, caught up in a political whirlwind – and hotly pursued by Geminar's female population – Kenshi must find a way to get home while civil war erupts all around him!


They added home video rights to Lupin III: The Woman Called Fujiko Mine.

Series Synopsis: What happened when Lupin III met Fujiko Mine for the first time? Find out in the first new chapter of the Lupin III franchise in 25 years!


Maken-Ki! Battling Venus rights include streaming, home entertainment, broadcast, pay per view and merchandise rights to the complete anime series, The series is directed by Koichi Ohata, best known for directing Ikki Tousen: Great Guardians and MD Geist.

Series synopsis: Based on the manga series by Takeda Hiromitsu, this romantic comedy is about Ohyama Takeru, a typical perverted teenage boy. His new school doesn't require entrance exams, and it just turned co-ed! Unfortunately, his dreams of a happy high school life are dashed when he finds out the school is much more than it seems. All of the students wield a special item – a Maken – to unleash their magical abilities in duels! Can Takeru find a Maken that works for him? Even while trying to fit in at a new school and dealing with all kinds of girl problems?
Additional information may be found at:

They added home video, theatrical and merchandise rights to zombie comedy Sankarea The series is directed by Shinichi Omata, best known for his work in Mahou Shoujo Madoka Magica and Arakawa Under the Bridge.
Series synopsis: Furuya's not interested in the living, he's got zombies on the brain! When Furuya's cat dies, he decides he's going to try and bring it back to life. In the process, he stumbles across a girl who is involved in an accident and turns into a real zombie! What's Furuya going to do now that the thing he loves the most is right in front of his eyes?
Additional information may be found at:

The big FUNi announcements include
Space Battleship Yamato Resurrection
Synopsis: A crisis is approaching Earth with the expansion of a moving black hole, in the year 2220. A plan is devised to move over 300-million people from Earth. When the latest transportation fleet is attacked, Space Battleship Yamato comes to its defense, the ship is now commanded by Susumu Kodai, also aboard is daughter Miyuki, child of Susumu and Yuki.



Fairy Tail Season 2- 24 New Fairy Tail Episodes – We'll follow the continuing adventures of our favorite Fairy Tail Guild members: Lucy, Natsu, Erza, Gray and Happy as they take on new jobs, make new friends, go against incredible adversaries and solve big mysteries all in the Kingdom of Fiore.

Fairy Tail – The Movie- – We'll be introduced to a new female character that carries a mysterious stone with her called the Phoenix Stone. We'll also find out how the Fairy Tail guild gets tied up in the mystery. It's a great story that you won't want to miss!

Aquarion Evol
Synopsis:. The "Abductors" Invaders from Altea come to Earth with only one purpose, to harvest humans. DEAVA the Aquaria Academy exists to train men and women to use Aquaria, but they cannot ever merge because of Guize stones, these block an "unholy union" between genders. The story follows Amata and Mikono in their enrollment into DEAVA, and fight their fight with Abductors.


Akira
Synopsis: It's the year 2019, thirty-one years have passed since the start of World War III. A top-secret child with amazing powers of the mind breaks free from custody and accidentally gets a motorcycle gang involved in the project. This incident triggers psychic powers within one of the gang members, Tetsuo, and he is taken by the army to be experimented on. His mind has been altered and is now on the path of war, seeking revenge on the society that once called him weak.


One Piece Season 5
Season 5 (Episodes 264 – 336) will span the entire Enies Lobby Arc, as the Straw Hat Pirates continue their battle with CP9, and ends with the Ice Hunter Arc.
Fans can look for One Piece Season 5 to hit DVD in the summer of 2013.


One Piece Film: Strong World.
One Piece Film: Strong World takes place between the Thriller bark and Sabaody Archipelago Arcs as the Straw Hats Pirates return to their hometowns in East Blue to face off against the infamous, Golden Lion Shiki. When Shiki abducts Nami to use as his personal navigator, the Straw Hats must place their very lives on the line to save her.
FUNimation Entertainment has yet to announce any information regarding the release of this film.


Media Blasters
The well-regarded Bandai Entertainment release Jubei-chan - Secret of the Lovely Eyepatch is making it back to the US courtesy of Media Blasters.


MB stated:
At Otakon today and setup is finished and as promised we will be giving more updates so while I do not have access to the artwork I am happy to announce that later this year we will be releasing a full boxset of Jubei Chan. We will continue with classics from Anime Past and soon to annouce Anime Current and Future also.


At this time, it's unclear whether they also have Jubei-Chan 2: The Counter Attack of Siberia Yagyu, which was released in North America by Geneon.

NIS America
NIS announced at Otakon that they've licensed Umineko no Naku Koro ni (Umineko: When They Cry) - a horror mystery with from the makers of Higurashi - When They Cry with an unrelated story



About the show:
The affluent Ushiromiya family patriarch, Kinzo, is on his deathbed, and his family has assembled at their private island to discuss the division of his estate. As they bicker over their father's immense inheritance, a typhoon closes in, trapping them on the island. They suddenly receive an eerie word of warning...and then, in the dead of night, the murders begin. One by one, family members are discovered murdered in bizarre and inhuman ways. Some within the family turn to superstition, blaming it on a witch rumored to inhabit the island. But one of them-the young Battler Ushiromiya-refuses to accept the supernatural and vows to uncover the real killer behind the seemingly impossible slaughters. He soon finds himself confronted by the apparent witch, and enters into a life-or-death battle for the truth.


Sentai Filmworks
Sentai Filmworks made a couple announcements earlier today at its Otakon 2012 panel, leading with the addition of Nakaimo to its anime lineup. The licensor also dated its Blu-ray release of Studio Ghibli's beautiful but tragic 1988 Grave of the Fireflies film for November 12.

From Sentai's description

Is insanity hereditary? Shougo Mikadono's beginning to think so, because the terms of his late father's will seem crazy and following them may drive Shougo bonkers as well. Oh, it sounds simple at first: before Shougo can claim his VERY large inheritance, he just has to start attending a certain new school and find a nice girl to marry. It's a little unromantic, but perfectly do-able, right? After all, all the girls seem quite friendly, so all Shougo has to do is find one he has something in common with. EXCEPT, and here's the kicker, it turns out that Shougo has WAY too much in common with one of them, because she's actually his long lost sister! And he has no idea which one she is! Will Shougo meet and court his Miss Right without committing something very morally wrong? Can he find his future bride without slipping into the wrong set of genes? And if his little sister does reveal herself, just how much will be revealed and under what circumstances? Find out in NAKAIMO ~ My Little Sister is Among Them!


Shout! Factory
Shout! Factory and FremantleMedia Enterprises (FME) announced a strategic home entertainment alliance to he Aquabats Super Show! and Monsuno To the home entertainment marketplace in the U.S. and Canada.

Vertical Inc
Vertical announced a pair of new manga licenses at this weekend's Otakon anime convention. Gundam designer/manga artist Yoshikazu Yasuhiko retelling of the One Year War, Gundam: The Origin will be released in special editions starting next year. 400-500 page hardcovers will sell for $29.95, with Part One scheduled for March. Vertical notes that there are "dozens and dozens of oclor pages," and that they're trying to clear the right for accompanying essays. Releases are planned for a quarterly scheduled.




Meanwhile, Mitsuhisa Kuji's violent historical manga Wolf's Mouth: Wolfsmund will be released in July 2013. Set in 14th century Switzerland, Each chapter follows the story of an attempted passed through the St. Gotthard Pass and its eponymous fortress. Figures like William Tell make appearances in the brutal story. Though the manga has been running since 2009, only three volumes of the slowly published manga have hit Japan.



The publisher also announced plans for Hiroki Azuma's (Otaku: Japan's Database Animals) prose General Will 2.0: Rousseau, Freud, and Google. The examination of otaku motivations will be released in March 2013 in paperback and digital.


VIZ Media
Leading North American announced that its general release schedule that will synchronize future manga titles to coincide with the domestic debut of their print counterparts, closing the gap between print and digital manga formats.

Al VIZ Manga releases will debut on Tuesdays. In addition, digital volumes of current releases will debut on the same day as its print debut. This will also include future VIZ Media titles available from the NOOK Store™ for the Barnes & Noble NOOK Color and NOOK Tablet.

Also,beginning this month and continuing through December 2012, two new BLEACH manga editions will debut every month.

VIZ also announced that through the 20th, it will be offering up to 20% off on over 700 digital manga volumes and 80 different series (Reg. MSRP: $4.99). See VIZManga.com for more