Current DOCTOR WHO overbosses Steven Moffat and Caroline Skinner will wrangle AN ADVENTURE IN SPACE AND TIME - to be scripted by frequent WHOtributor Mark Gatiss. This is in conjunction with next year's 50th anniversary of DW.
"This is the story of how an unlikely set of brilliant people created a true Television original. And how an actor - William Hartnell - stereotyped in hard-man roles became a hero to millions of children. I've wanted to tell this story this for more years than I can remember! To make it happen for 'Doctor Who's 50th birthday is quite simply a dream come true".
...says Gatiss in THIS piece over at BBC.
If you've spent any amount of time whatsover on the frequently voluminous extras on BBC Home Entertainment's DOCTOR WHO DVDs, or glanced through various publications or websites devoted to the matter, you already know that the early years of DOCTOR WHO are quite remarkable for a number of reasons - not the least of which is the 'unlikely' group of people Gatiss mentions above.
Visionary and beautiful producer Verity Lambert...
...first Doctor William Hartnell - who was cast against type...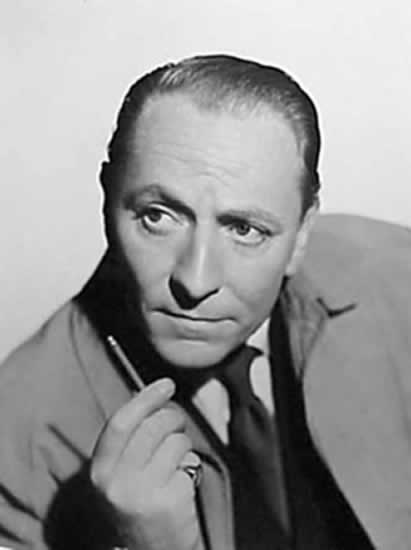 ...the dashing Warris Hussein - who spoke about the developmental days of DW at the Paley Center in New York recently (still kicking myself for missing that one)...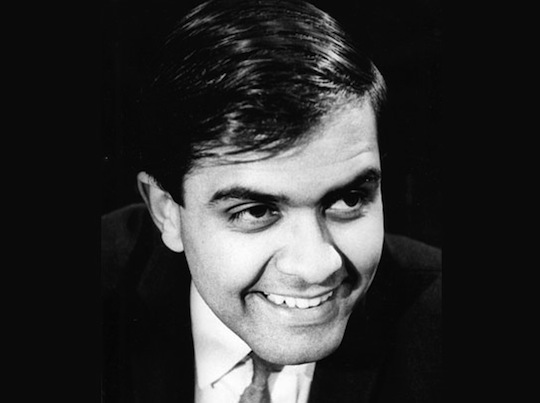 ...the enigmatic Delia Derbyshire, who painstakingly and cleverly forged DW's Ron Granier-composed theme into the iconic and haunting melody we know today...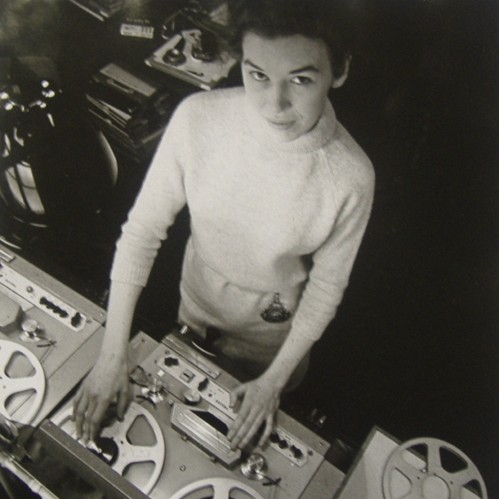 ...the list goes on. An astonishing array of personalities and talent, gathered at a unique point time in time (back in the early 60s), supporting a undertaking many did not expect to endure. But 5 decades later it's still here, and shows no signs of slowing down. DOCTOR WHO not withstanding, that's a pretty great story in itself when you stop to think about it.
AN ADVENTURE IN SPACE AND TIME may well end up being not only staggeringly Geeky, but tremendously exciting and insightful recent WHO converts and die hards alike. Very much looking forward to seeing what Gatiss and company come up with. More as we know more....
__________
PREVIOUS DOCBACKS
[SEASON / SERIES SIX DOCBACKS]

"The Impossible Astronaut"

"Day of the Moon"
"The Curse of the Black Spot"

"The Doctor's Wife"

"The Rebel Flesh"

"The Almost People"
"The Doctor, The Widow and the Wardrobe" (2011 Christmas Special)
[RETRO-WHO DOCBACKS - MOST RECENT DOCBACK IS HIGHLIGHTED]
"An Unearthly Child" (Story #1)
"The Daleks" (Story #2)
"The Edge of Destruction" (Story #3)
"Marco Polo" (Story #4)
"The Keys of Marinus" (Story #5)
"The Aztecs" (Story #6)
"The Sensorites" (Story #7)
"The Sensorites" (Story #7 - full DVD release)
"The Reign of Terror" (Story #8)
"Planet of Giants" (Story #9)
"The Dalek Invasion of Earth" (Story #10)
"The Rescue" (Story #11)
"The Romans" (Story #12)
"The Web Planet" (Story #13) / SHERLOCK - "A Scandal in Belgravia" (Story #4)
"The Crusade" (Story #14)
"The Space Museum" (Story #15)
"The Chase" (Story #16)
"The Time Meddler" (Story #17)
"Galaxy 4" (Story #18)
"Mission to the Unkonwn" (Story #19)
"The Myth Makers" (Story #20)
"The Gunfighters" (Story #25)
"The Tomb of the Cybermen" (Story #37)
"The Krotons" (Story #47)
"The Seeds of Death" (Story #48)
"The Colony in Space" (Story #58)
"The Daemons" (Story #59)
"Day of the Daleks" (Story #60) + Preview of the DotD Special Edition
"The Three Doctors" (Story #65)
"Carnival of Monsters" (Story #66)
"Death to the Daleks" (Story #72)
"Invasion of the Dinosaurs" (Story #71) and SHERLOCK: "The Reichenbach Fall" (Story #6)
"The Android Invasion" (Story #83) and SHERLOCK: "The Hounds of Baskerville" (Story #5)
"The Face of Evil" (Story #89)
"The Robots of Death" (Story #90)
"The Talons of Weng-Chiang" (Story #91)
"The Sun Makers" (Story #95)
"The City of Death" (Story #105)
"Nightmare of Eden" (Story #107)
"Kinda" (Story #118)
"Snakedance" (Story #125)
"The Five Doctors" (Story #129)
"The Awakening" (Story #131)
"Frontios" (Story #132)
"Resurrection of the Daleks" (Story #134)
"The Caves of Androzani" (Story #136)
"Time and the Rani" (Story #144)
"Paradise Towers" (Story #145) + New WHOvian Documentary / Newsbits
"Dragonfire" (Story #147)
"The Happiness Patrol" (Story #149)
"Doctor Who: The Movie" (aka TVM) - McGann)
The Companions of DOCTOR WHO + New Season/Series 7 Art And Trailer
DOCTOR WHO: THE COMPLETE SIXTH SERIES
Merrick's Personal Journey With The Doctor (How Merrick Got Hooked On DOCTOR WHO)
DOCTOR WHO Title Sequences & DW At Comic-Con 2011
"The Crash of the Elysium" (Manchester version - interactive DOCTOR WHO adventure)
Why Eccleston Left, Here Comes Caroline Skinner, And Season/Series Six Part 1 on Blu-Ray And DVD

New Trailer For Season/Series Six Part 2
[Season / Series Seven Docbacks]
DOCBACK CODE OF CONDUCT
1) a Docback should be about completely open and free discourse regarding all things WHO with, obviously, some variation on subject matter from time to time - the real world intervenes, discussions of other shows are inevitable, etc.)...

2) matters of SPOILAGE should be handled with thoughtful consideration and sensitivity.

Posts containing SPOILERS should clearly state that a SPOILER exists in its topic/headline and should never state the spoiler itself . "** SPOILER ** Regarding Rory" is OK, for example. "** SPOILER ** Battle of Zarathustra" is fine as well. " **SPOILER** Why did everyone die?" Is NOT good.
And, above all...

3) converse, agree, disagree, and question as much as you want - but the freedom to do so is NOT a license to be rude, crass, disrespectful, or uncivilized in any way. Not remaining courteous and civil, as well as TROLLING or undertaking sensational efforts to ignite controversy, will result in banning. Lack of courtesy may receive one (1) warning before a ban is instigated. Obvious Trolling or Spamming will result in summary banning with no warning. One word posts intended to bump-up any Docback's figures on AICN's "Top Talkbacks" sidebar will be considered actionable Spam - they not only complicate efforts to access Docback from mobile devices, but impede readers' abilities to follow or engage in flowing conversation.
In short, it's easy. Be excellent to each other. Now party on...