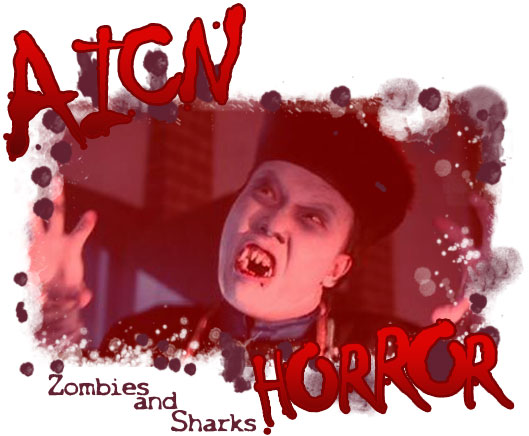 Logo by Kristian Horn
What the $% is ZOMBIES & SHARKS?
---
Greetings, all. Ambush Bug here with another AICN HORROR: ZOMBIES & SHARKS column. This time, our resident expert on all things vampire, Lyzard, interviews Kim Newman, acclaimed writer of ANNO DRACULA, about the new Titan Books release of THE BLOODY RED BARON. Take it away, Lyz!
---
Lyzard here. After reviewing the newest republication of the ANNO DRACULA series, THE BLOODY RED BARON, I was fortunate enough to interview its author, Kim Newman. Along with his vast knowledge of vampires and pop culture in general, Newman's frankness provides a refreshing look at his own work and the current media.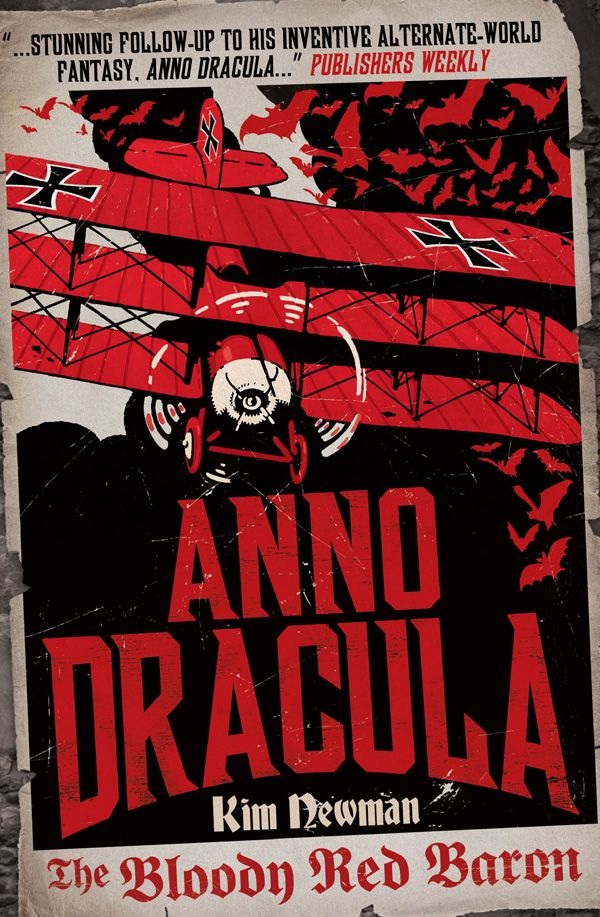 LYZARD (LYZ): Both ANNO DRACULA and THE BLOODY RED BARON are filled to the brim with homages to numerous literary, cinematic, and historic figures. Would you say that, to some extent, the series works as a sort of fan fiction for yourself?
KIM NEWMAN (KN): I like to think I do something a little different than fan fiction (which is in itself an interesting concept, though I've not read any of it so I may be misjudging the form). Simply incorporating pre-existing characters into the world of the ANNO DRACULA series changes them beyond anything their creators might have intended, and I try to engage with them in a critical way, offering my own readings of them. A good model for this would be Robert Aldrich's film of KISS ME DEADLY, which is at once faithful to Mickey Spillane's worldview and intensely critical of it – with Ralph Meeker playing Mike Hammer as a creepy thug (it's all in the casting – usually, Hammer has been played by leading man actors, but putting someone known for secondary villain roles in the lead forces a different attitude to Hammer). I have made villains of other people's heroes – it may be inverted snobbery, but I've always been suspicious of Victorian posh people like Lord Godalming in DRACULA or the 'gentleman thief' Raffles, so I make them nastier in my books as if their 'original biographers' were fawning on them and covering up those sides of their personalities. And sometimes, I'm parodying in MAD Magazine fashion – usually, when it's hard to take seriously the original characters or they don't quite fit into the world of the series any other way.
LYZ: We talked last time about how you have an endless list of books, TV shows, movies, and comics to get around to. In the annotation section of THE BLOODY RED BARON, you speak of how you "assiduously" read W.E. John's Biggles books as a pre-teen. Did your dedication to reading and watching as much as you could begin at such a young age?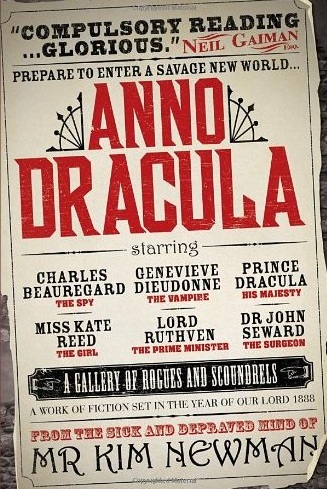 KN: I wasn't that unusual in being a reader as a child – back then, most kids read something, if only trashy paperbacks (I read enough of those). And with fewer TV channels, kids tended to see a lot of movies since you were at the mercy of programmers. I certainly became more systematically interested in books, TV and movies than many of my friends – in a time when, if you missed a TV showing of, say, Hitchcock's SHADOW OF A DOUBT, there seemed to be a possibility that you'd lost your only chance of seeing it. That seems ridiculous now. I read more as a teenager than I do now.
LYZ: THE BLOODY RED BARON features cinematic references as far stretched as Clive Barker's HELLRAISER to Raoul Walsh's THE ROARING 20's. There seems to be no genre you aren't attracted to, or is there?
KN: I'm interested in most things (which isn't the same as enjoying them), though obviously I don't feel the need to see everything in every genre. I don't especially keep up with frat slob comedies or neurotic chick flicks, for instance. With BRB, I was obviously looking for previous representations of the First World War – which includes both the HELLRAISER series (strictly, the first two sequels, scripted by Peter Atkins, bring in Pinhead's background in the trenches) and THE ROARING 20s (I'm a great fan of this movie in particular, but I like the Warner Brothers model of history through anecdote, song, newsreel, action and a strong personal drama and think I have gravitated to it in this series).
LYZ: ANNO DRACULA and THE BLOODY RED BARON differ dramatically in content. The first is a thriller while the second a war story. At the time of its release was there confusion amongst fans of the original when THE BLOODY RED BARON came out?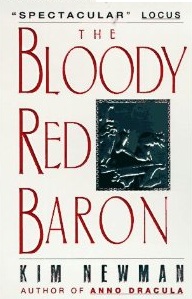 KN: Not with readers. I have had a sense every time I've talked with film or TV folk about the series that when they try to negotiate sequel rights to Anno Dracula they'd prefer something with the same Victorian setting, but I knew from the outset that I'd have to range wider to make the series work for me. The adoption of different times, periods and genres for each entry in the series was deliberate – and I knew that it meant losing some readers who were less keen on WWI aviation stories than on gaslit detection, but I did bring in folk who like pulp air ace stuff too.
LYZ: The ANNO DRACULA universe is gigantic, with characters appearing in numerous novels and short stories. How do you keep track off all of them, along with maintaining continuity mythos wise?
KN: I wish I'd made more notes as I went along – I'm sure there are continuity glitches, even after I've made a few tiny amendments in the reissued books. I have caught myself a few times – I was going to have a character say she couldn't whistle, but then wordsearched the earlier novels and found I'd had her whistling in another book, for instance. I let myself off a hook by imagining a world where there were all kinds of vampires who had different abilities and limitations, so that hasn't hampered me too much.
LYZ: This summer ABRAHAM LINCOLN: VAMPIRE HUNTER, based on the Seth Grahame-Smith novel, was released. The book and film are similar to ANNO DRACULA in which famous historical characters are re-imagined into a world filled with vampires. Though you make it clear that your work was not the first to do so (for instance, Shimako Sato's TALE OF A VAMPIRE that came out three years before THE BLOODY RED BARON featured a vampire Poe). How do you go about choosing which famous characters/figures would fit as vampires or in a vampire-filled universe?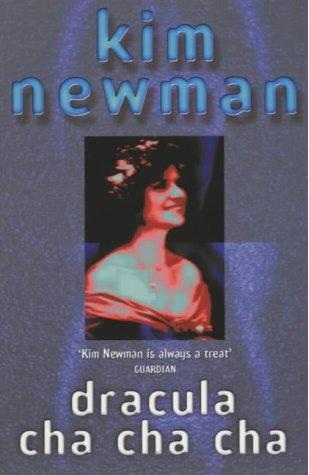 KN: It's all story-led. When I decide on a time and place and a plot, and the involvement of my own main characters, I cast about for who will fit supporting roles, and whether it makes sense to use a pre-existing fictional character or a real person. Some of these are star turns, like Hamish Bond (in DRACULA CHA CHA CHA), but some just fit what I need for a specific story, so it makes as much sense to use someone not well-known I can have more leeway with. In AQUARIUS: ANNO DRACULA 1968, the novella I've just finished (it'll be in the reissue of DRACULA CHA CHA CHA), I needed a London police inspector and an arrogant student leader to fit the plot, and considered several solid possibilities before picking characters from a film I like (SCREAM AND SCREAM AGAIN) and an episode of THE AVENGERS; it shouldn't matter if readers don't know the originals, since I've got quite enough of my own to do with them, but those who do might enjoy meeting them again. I've held back a bit lately on the famous-person-as-vampire bit, because it's been overdone by other people – I hope I'm not in any way responsible for stuff like ABRAHAM LINCOLN: VAMPIRE HUNTER.
LYZ: Speaking of Sato's vampiric Poe, do you change a story midway through when a similar idea is published or released?
KN: I have done that. I dropped a minor reference from AQUARIUS because Alan Moore had something similar in a recent LEAGUE OF EXTRAORDINARY GENTELMAN issue. The whole reason there's a vampire Poe in the ANNO DRACULA world is to set up a story I'd trailed in the first book – a Western with a vampire Billy the Kid (in the real world, a mysterious man named Poe accompanied Pat Garrett as he tracked the Kid) – that I now can't do because Uwe Boll's second BLOODRAYNE film had that concept.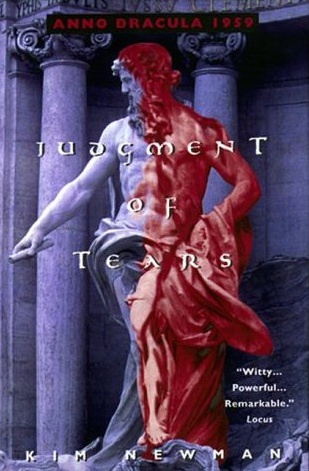 LYZ: Since we talked last a year ago the vampire genre has presented us with a remake of DARK SHADOWS and of FRIGHT NIGHT, along with the previously mentioned ABRAHAM LINCOLN: VAMPIRE HUNTER, but little has popped up recently in TV and no major new book releases (continuing series not counting). Do you think the trend for now is beginning to wane and that this particular cycle has run its course?
KN: It seems to me that vampire fiction and film long since passed its saturation point, but remains a constant – there are fashions and moments of reduced activity, but it never goes away. Someone just announced a new Dracula TV series (though it sounds a lot like BRAM STOKER'S DRACULA) and there are several based-on-a-book vampire movies (BYZANTIUM, THE MOTH DIARIES) imminent.
LYZ: What books/shows/movies would you recommend fans discover in order to satiate their thirst for quality vampiric media until the release of the next book in the series?
KN: Actually, DRACULA CHA CHA CHA is out this Autumn – JOHNNY ALUCARD, the fourth novel, won't be out til next year. I've just finished reading all 1166 pages of JM Rymer's 1845-7 blood-and-thunder serial VARNEY THE VAMPYRE, or THE FEAST OF BLOOD, which is fascinating and invents (sometimes accidentally) a great many things that feature in later vampire fiction (it also ends just as it really starts to get going).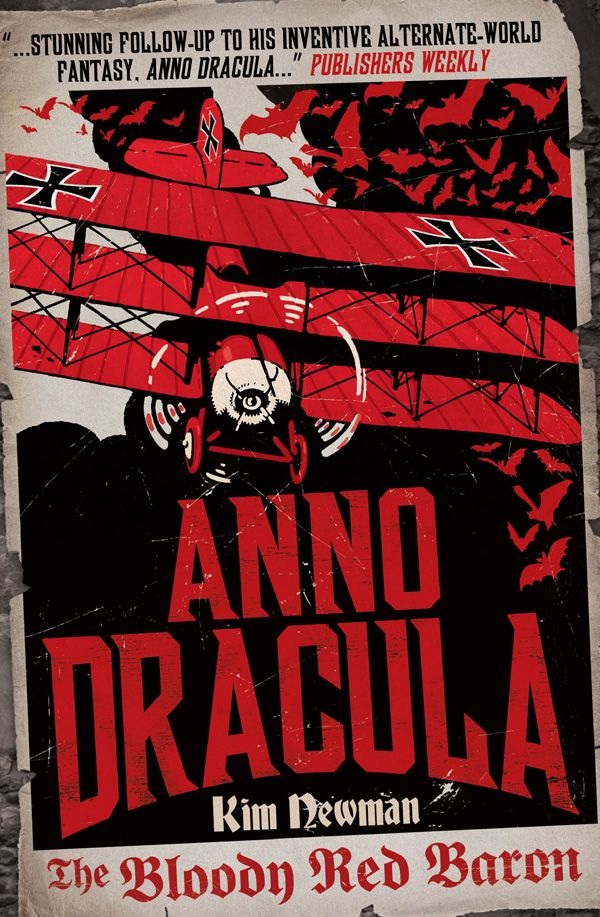 LYZ: You wrote a brilliant article for io9 entitled WHY ARE SO MANY VAMPIRE STORIES SO WEAK. Throughout the article you mention how originality is nearly impossible to achieve within the genre, especially in a flooded market. What do you think is worse for a writer? To lack a new take on vampires or try and fail and adding their own twist?
KN: Probably the worst thing is just to assume that vampires are big and there's some fast cash to be made off them, then cynically throwing together a book or movie on those lines.
LYZ: During his Comic-Con 2009 panel , Kevin Smith said that TWILIGHT fans are the next generation of the genre audience. Do you believe this to be true, or is it is just a phase for many of them that when they grow older they will be disappointed that Dracula isn't as sexy as Edward Cullen or the Salvatore brothers from VAMPIRE DIARIES?
KN: TWILIGHT is a phenomenon that's bigger than genre, the way STAR WARS was – I don't know how many STAR WARS fans went on to become big readers of William Gibson or Michael Moorcock, but I imagine a percentage did. It may be that, as a book-led franchise, TWILIGHT will – like HARRY POTTER – inculcate the habit of reading in a new generation, which is a good thing. I suspect these big beasts can't be confined by genre, which is why many genre writers grumble about them.
LYZ: Titan Books will soon be releasing the third novel from the series, DRACULA CHA CHA CHA, though the wait for the fourth (JOHNNY ALUCARD) will be much longer. In the meantime, feel free to visit Newman's website to find other projects of his.Lyzard is actually Lyz Reblin, a senior screenwriting major with an English minor at Chapman University. Along with writing for AICN, she has been published twice on the subject of vampire films.
---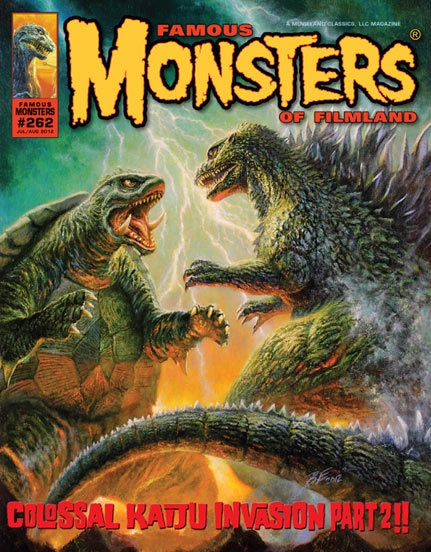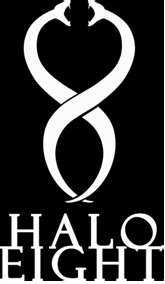 Check out the FAMOUS MONSTERS OF FILMLAND Website for all things horror!


Interested in illustrated films, fringe cinema, and other oddities?
Check out Halo-8 and challenge everything!



---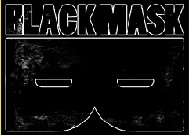 Find out what are BLACK MASK STUDIOS and OCCUPY COMICS here and on Facebook here!





---
Find more AICN HORROR including an archive of previous columns
on AICN HORROR's Facebook page!