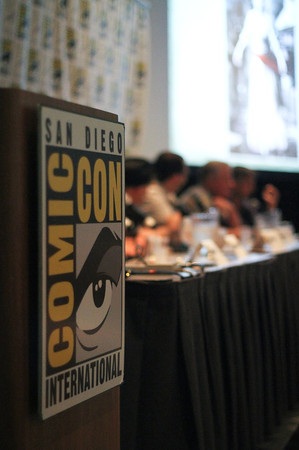 Greetings, all. Ambush Bug here.

I have a special presentation of the Horror on the Paneled Page panel I did at this year's San Diego Comic Con. This is the fifth year in a row I've met with some of the most talented horror meisters in comics to have a broad discussion covering all sorts of topics ranging from major influences to current trends in horror.

But before we start the show, let me introduce our panelists…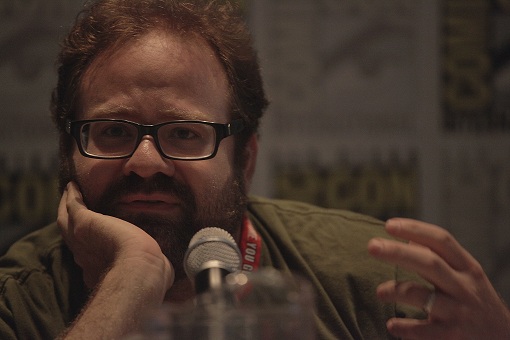 Joshua Hale Fialkov made his name a few years ago with the harrowing ELK'S RUN, then followed with Archaia's noir-laden TUMOR. Since then, Fialkov has brought us Image's THE LAST OF THE GREATS, which was a horrifying take on superheroes, and the mind-twisting ECHOES from Top Cow. Fialkov currently writes the I, VAMPIRE monthly series for DC Comics.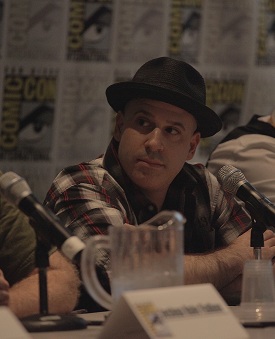 Alan Robert is best known for rocking on stage with his band Life of Agony, but has been making waves in horror comics first with his critically acclaimed miniseries from IDW called WIRE HANGERS and then with the recently released and utterly terrifying CRAWL TO ME. Both of these books are to be adapted into feature films very, very soon. Robert has a new miniseries called KILLOGY coming out this fall which stars rocker Marky Ramone, GOODFELLAS/SOPRANOS star Frank Vincent, and HEROES/DEXTER actress Brea Grant.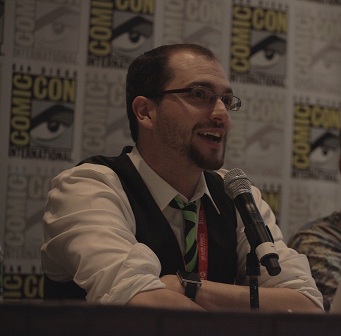 Brandon Seifert burst onto the scene with his book WITCH DOCTOR through Robert Kirkman's Skybound imprint at Image. Since then, Seifert has branched out to give us his take on the new Pinhead in BOOM's HELLRAISER series and will have a new miniseries called HELLRAISER: THE ROAD BELOW coming out this Halloween. Seifert is also hard at work on his follow up miniseries WITCH DOCTOR: MAL PRACTICE which is slated to be available this fall from Skybound.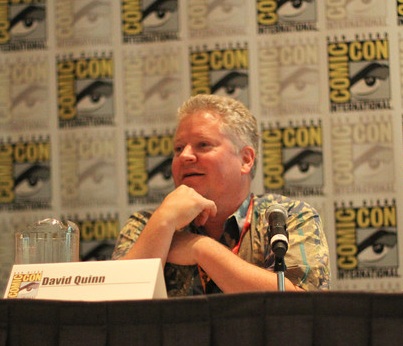 David Quinn is a legend in horror comic booking. His series FAUST shocked the comic book world with graphic sex and violence told in an operatic style. Quinn brings us the final acts of his FAUST opus later this year and is rereleasing the entire FAUST series for all to enjoy. Quinn is also the author of the Not For Children's Children's Book THE LITTLEST BITCH.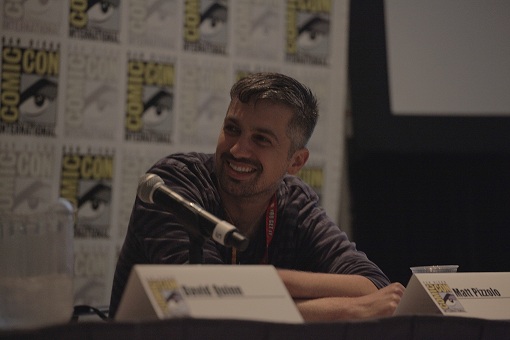 Matt Pizzolo is the groundbreaking filmmaker and comic book writer of GODKILLER, a multi-media post-apocalyptic fever dream which can be viewed in comic book and illustrated film formats. Pizzolo is the CEO of Halo-8 Entertainment, producing all forms of alternative films and animation. He is also the writer of THE LONG KNIVES, a Giallo influenced murder story. Pizzolo is also the founder of Black Mask Studios and is producing that company's first project, OCCUPY COMICS, an anthology in response to the recent Occupy Movement.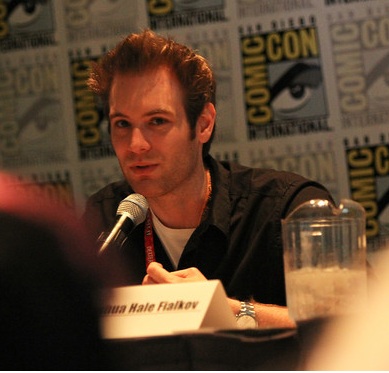 Though he shares my name, Mark Miller is a talented writer in his own right having collaborated with Clive Barker on BOOM's HELLRAISER comic book series. Miller also works with Barker on the film front, producing exciting upcoming film projects for the Master of Fear. Not only do we share the same name, but we shared a microphone for the panel.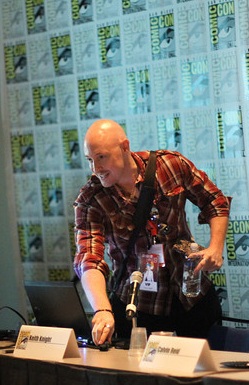 Finally, there's little old me, Mark L. Miller. Having written spinoffs for THE TINGLER and WITCHFINDER GENERAL for Bluewater's VINCENT PRICE PRESENTS series, the soon to be made into a feature film property NANNY & HANK, and currently writing LUNA: ORDER OF THE WEREWOLF for Famous Monsters of Filmland Magazine and THE JUNGLE BOOK and GRIMM FAIRY TALES for Zenescope Entertainment, I acted as host to this talented crew of horror creators.


And now, without further ado, enjoy the show in six parts below, which took place on Friday the 13th July 2012 at the San Diego Comic Con!

Part One
Part Two
Part Three
Part Four
Part Five
Part Six
Special thanks to Don Le and his talented crew of photographers and videographers who filmed and photoed the panel. Find out more about Mr. Le's photo and video work at his photo site Don Le Studio here, his Wedding Photo business Bliss Imagery here, and his production company Fusion3Media here.

See you this Friday for our regular AICN HORROR column, folks!


---
Check out the FAMOUS MONSTERS OF FILMLAND Website for all things horror!


Interested in illustrated films, fringe cinema, and other oddities?
Check out Halo-8 and challenge everything!
---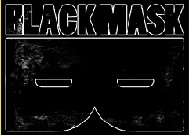 Find out what are BLACK MASK STUDIOS and OCCUPY COMICS here and on Facebook here!
---
Find more AICN HORROR including an archive of previous columns
on AICN HORROR's Facebook page!