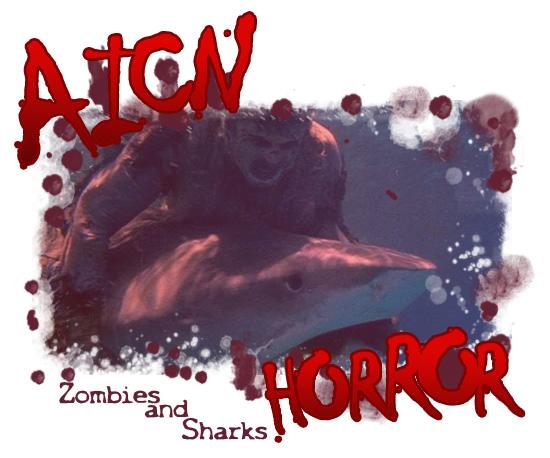 Logo by Kristian Horn
What the $% is ZOMBIES & SHARKS?
---
Greetings, all. Ambush Bug here with another AICN HORROR: ZOMBIES & SHARKS column. This weekend, just North of Chicago in Rosemont, Chicagoans who love horror have a place to call home. FLASHBACK WEEKEND will be celebrating its tenth anniversary this year with all sorts of cool screenings, panels, and booths featuring some of your favorite horror stars and creators. I had a chance to talk with Mike Kerz, the man who painstakingly puts FLASHBACK WEEKEND together each and every year, this week. Here's how the conversation went…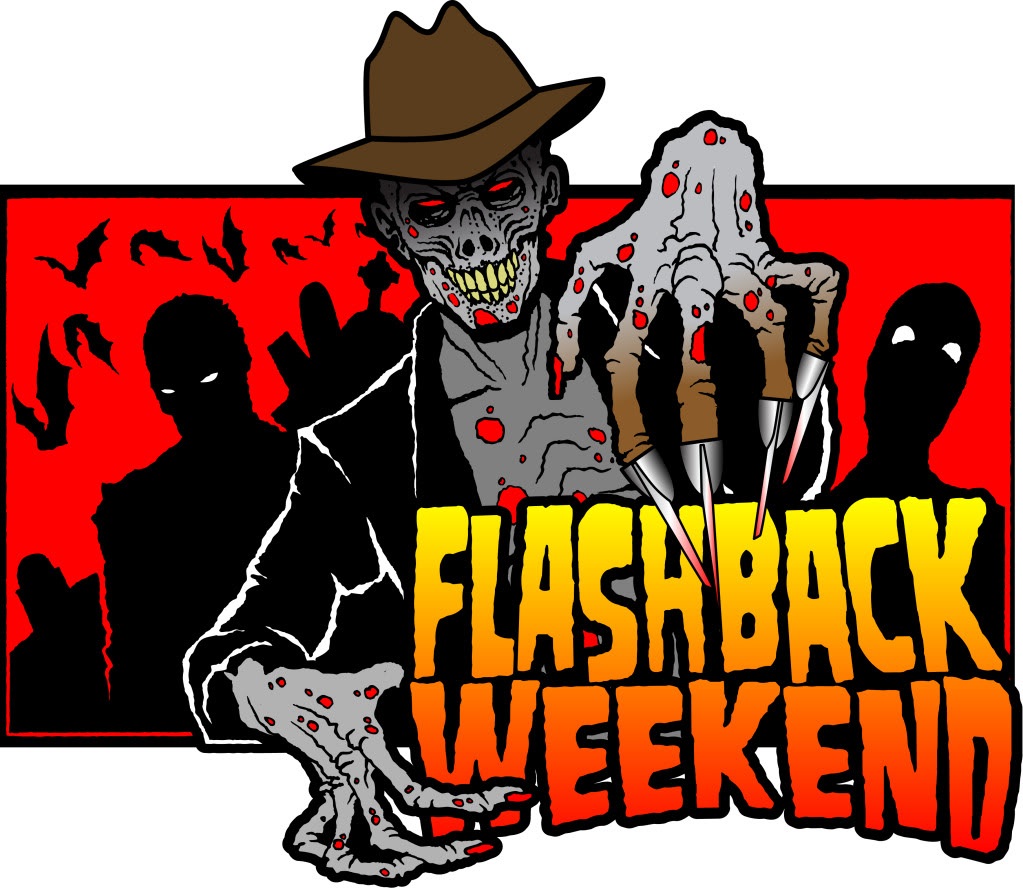 AMBUSH BUG (BUG): So FLASHBACK WEEKEND is gearing up for another fun time in Chicago. What are some of the happenings to look forward to this weekend?
MIKE KERZ (MK): We are honored to have John Carpenter as a guest this year! He is one of the great American film makers. We have amazing reunions including Linda Blair, Chicago's largest FRIDAY THE 13th reunion, a FROM BEYOND reunion, and an amazing celebrity guest line-up with dozens of horror legends. Check out
www.flashbackweekend.com
for the stellar line-up.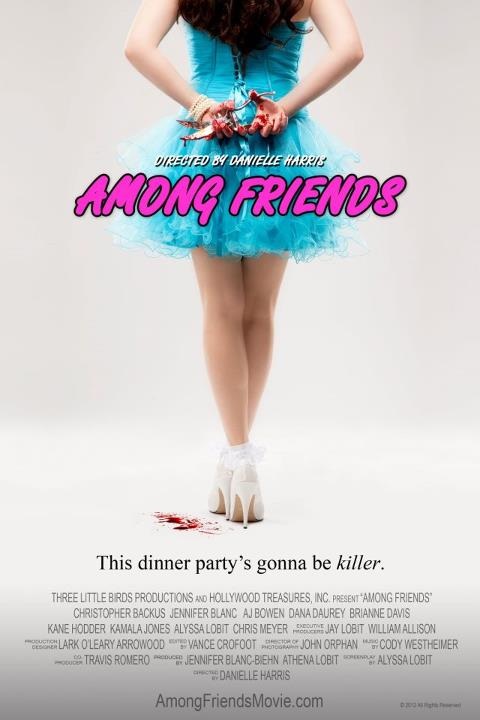 We are thrilled to be having our Flashback evening movie screenings at the Muvico Theaters Rosemont 18, located in Rosemont, IL (right next to the Crowne Plaza Chicago O'Hare, our convention hotel). The Muvico Theaters are designed after the great movie palaces of the past. The film presentations are state of the art. All FLASHBACK WEEKEND after-parties will take place at Bogart's Bar and Grill located on the second floor at Muvico.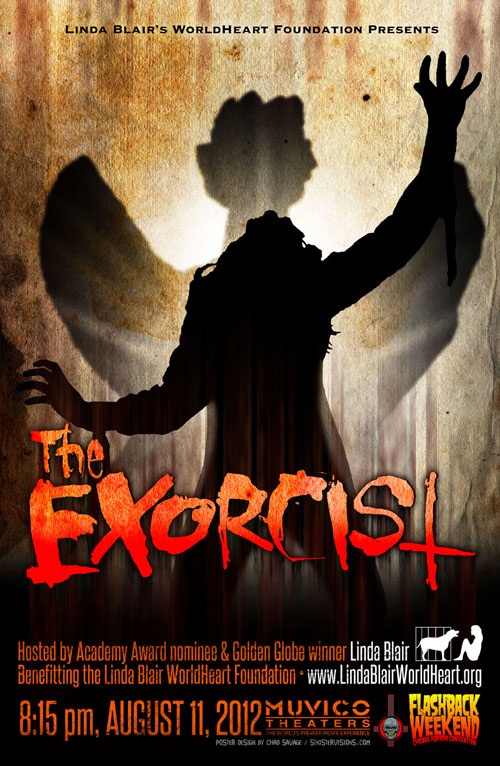 There will be amazing film events at Muvico. John Carpenter will be introducing a 2K digitally remastered 30th anniversary screening of John Carpenter's THE THING, Linda Blair will be hosting a charity benefit screening of a restored 2K version of THE EXORCIST for her wonderful animal rescue charity, the Linda Blair WorldHeart Foundation, Danielle Harris will be screening her directorial debut AMONG FRIENDS and THE BLACK WATERS OF ECHO POND, Tim Sullivan will be showing an extended version of I WAS A TEENAGE WERE-BEAR and BLOODY BLOODY BIBLE CAMP, and we're screening an amazing indie horror film NAILBITER that everyone is going to be talking about. We will also showcase many great horror shorts including Kristina Klebe's short AS HUMAN AS ANIMAL.
And on top of all that, we are making film history with the world premiere of "H.P. Lovecraft's THE EVIL CLERGYMAN", a film directed by Charles Band in 1987 which starred Jeffrey Combs and Barbara Crampton and has never been seen!
BUG: Very cool. What goes into putting an event like this together? Is it a yearlong thing to coordinate?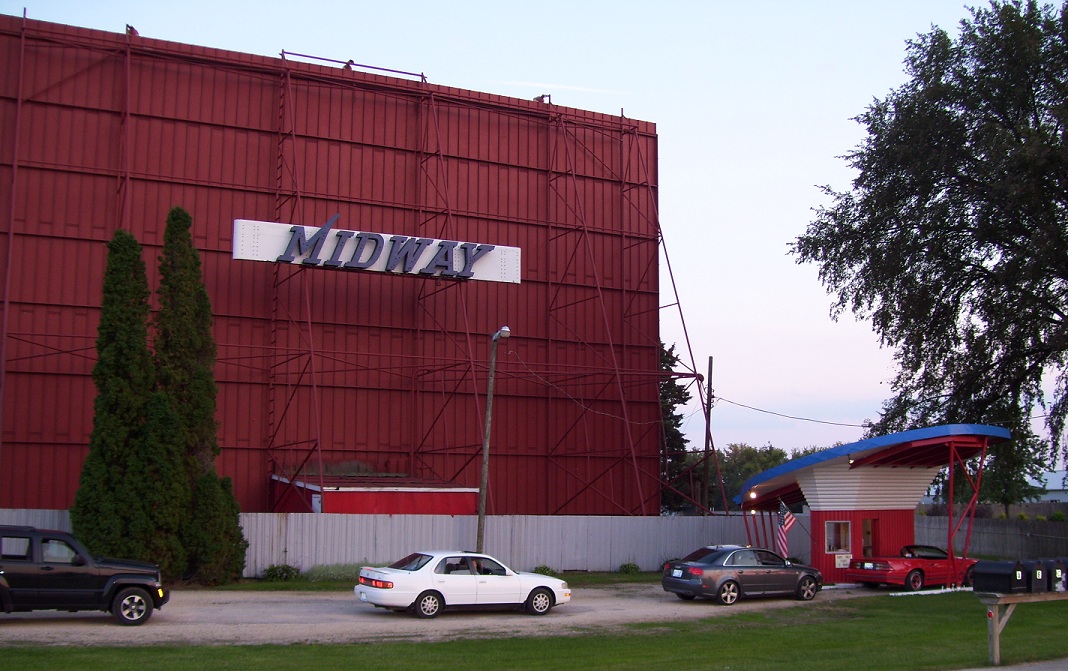 MK: It truly is. Mia and I have started working on our 2013 event already!
BUG: You are an avid film buff and a supporter of the drive-in experience. Can you explain how attending FLASHBACK can help restore the drive-in experience in Chicago?
MK: FLASHBACK WEEKEND exists to support the Midway Drive-In, located in Dixon, IL. In 2007 the Midway Drive-In was in danger of closing. Mia and I could not let that happen, so we put all of our resources into buying, restoring, and operating the Midway. We now show first run films at the Midway during the summer and horror film fest during the spring and fall.
The studio-mandated digital conversion for first run film is threatening every drive-in theater across the country. Since most drive-ins are independently owned and operate seasonally, we have to buy the digital projectors ourselves, at a total price tag of about $125,000.00 to purchase and install.
The net proceeds from FLASHBACK WEEKEND help support the Midway Drive-In digital fund. So buy a ticket for FLASHBACK and you'll save a drive-in theater!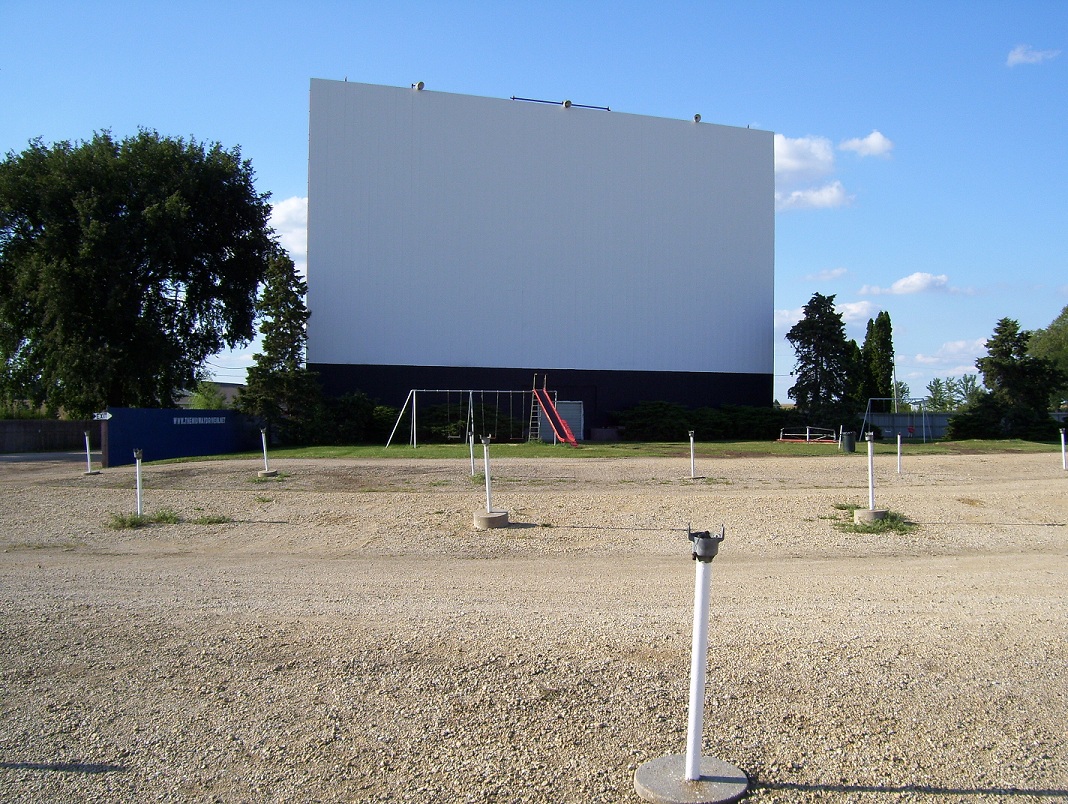 BUG: What is it about the drive-in that goes hand in hand with horror? It seems you can't think of one without the other.
MK: The horror film has deep roots in drive-in theaters. In the 60's and 70's, before VHS or DVD's, you had to seek out horror films at drive-in theaters (and grindhouses). Drive-in owners showcased horror films with horror double and triple features, and dusk to dawn horror shows with creative promotions and eye catching ads.
Directors like George Romero, Wes Craven, and Tobe Hooper were able to make their early independent films knowing that they would have an outlet to be shown at drive-in theaters.
FLASHBACK now works to recreate that magical drive-in horror experience at our Midway Drive-In by running 35mm horror film fests with classic horror coming attractions and vintage concession ads. Bruce Campbell came to the Midway a few years ago for a dusk to dawn showing of four of his films!
Visit www.themidwaydrivein.net
for more info on the Midway.
BUG: Talk to me a little bit about the restored version of THE EVIL CLERGYMAN starring Jeffrey Combs and Barbara Crampton which will be showing this weekend at FLASHBACK.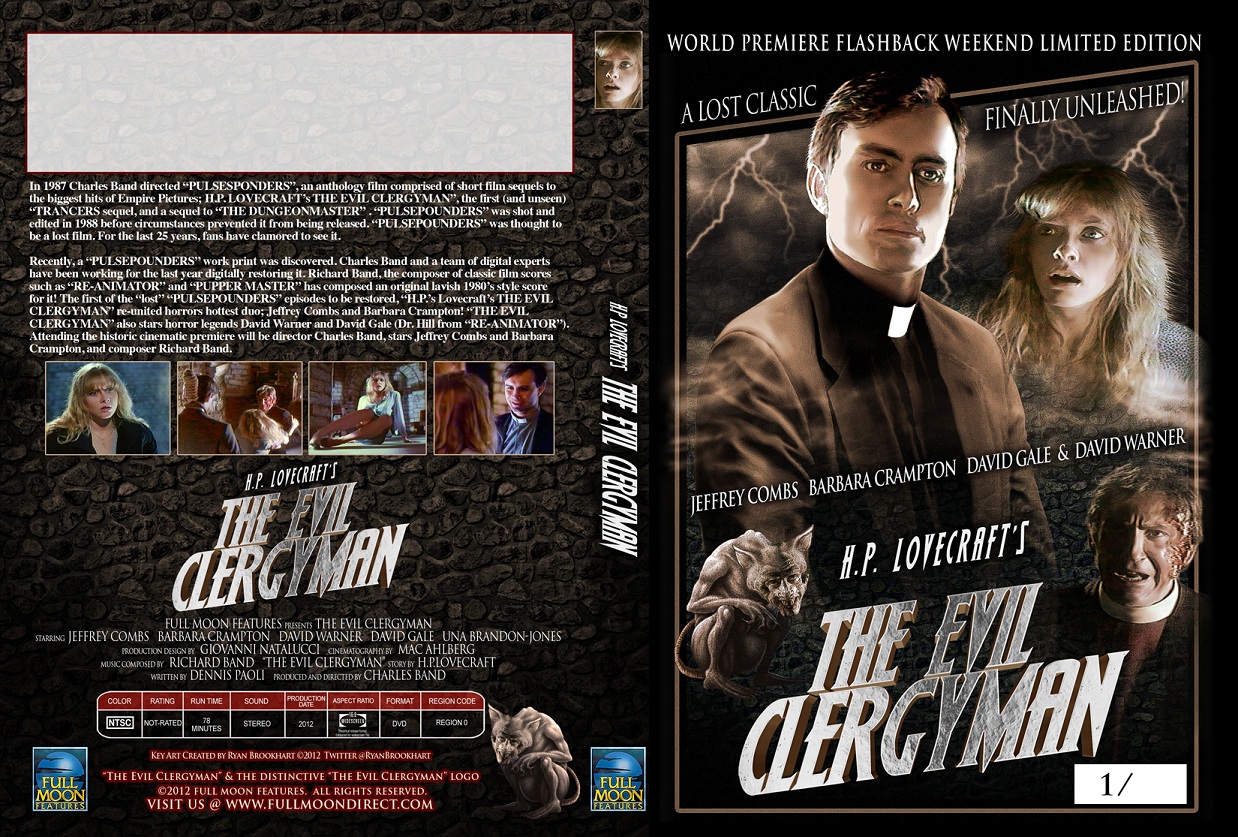 MK: In 1987, Charles Band directed PULSEPOUNDERS, comprised of short film sequels to the biggest hits of Empire Pictures. PULSEPOUNDERS included H.P. Lovecraft's THE EVIL CLERGYMAN starring Jeffrey Combs and Barbara Crampton, a TRANCERS sequel starring Tim Thomerson and Helen Hunt, and a DUNGEONMASTER sequel starring Richard Moll.
I saw a trailer for PULSEPOUNDERS in 1988 at Showest, and it looked great! PULSEPOUNDERS was filmed and edited before circumstances prevented it from ever being released. PULSEPOUNDERS was thought to be a lost film. It was really the THE DAY THE CLOWN CRIED of horror films.
Recently, Charles Band found a PULSEPOUNDERS work print, and over the last year, has worked on digitally restoring it. Richard Band, the composer of classic film scores such as those for RE-ANIMATOR and PUPPER MASTER, has composed an original lavish 1980's style score for it!
Charles Band will be presenting this ultimate horror convention exclusive at FLASHBACK 2012! He'll be selling limited edition DVD wraps for the October DVD release of THE EVIL CLERGYMAN at FLASHBACK. Fans will have the opportunity to have them signed by Charles, Jeffrey Combs, Barbara Crampton, and Richard Band! The fans will then be sent the DVD itself when it is released in October.
BUG: That sounds awesome. I can't wait to check it out this weekend!
MK: Check out this photo of the collector's edition DVD art!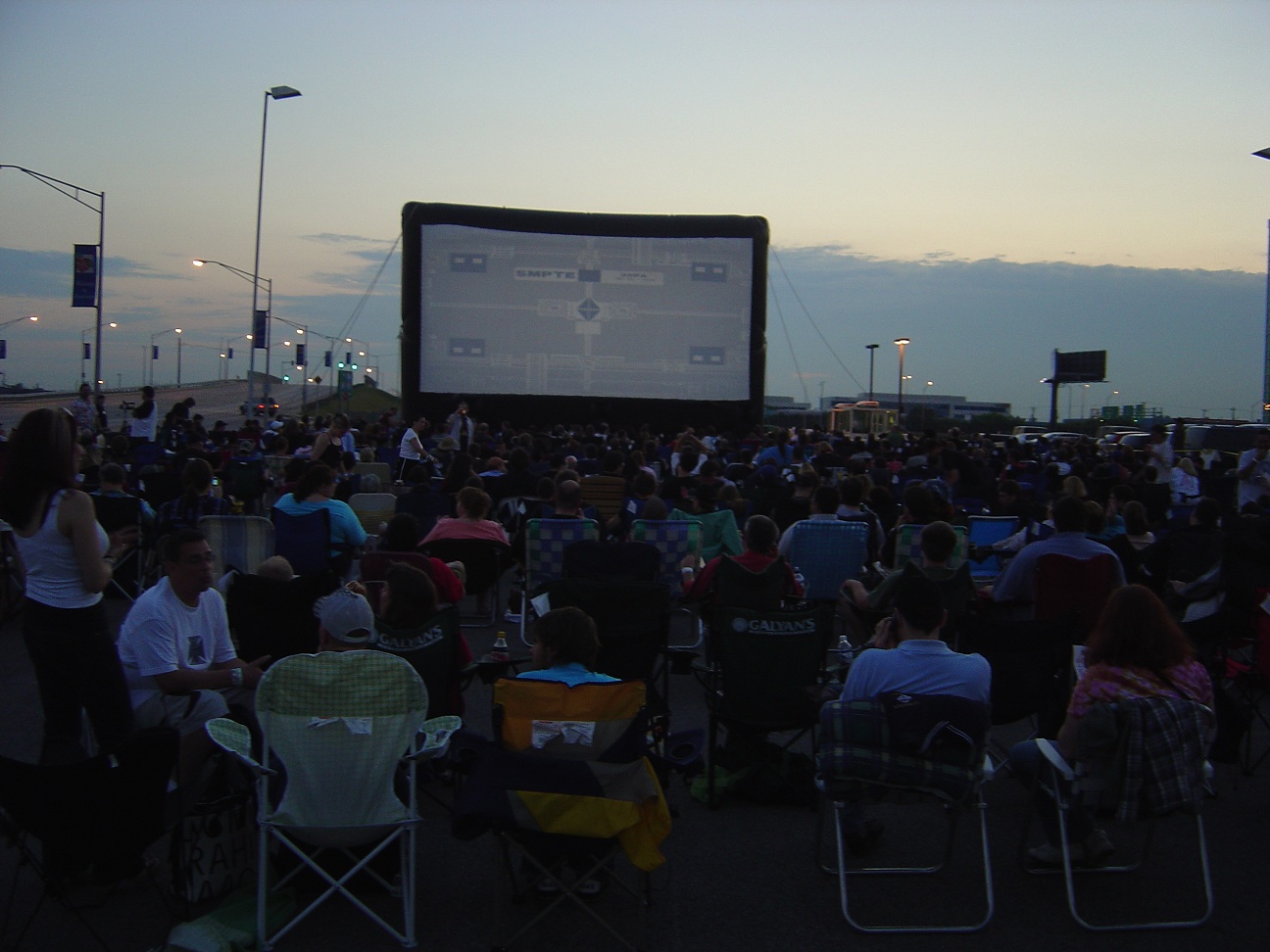 BUG: Very cool. FLASHBACK WEEKEND is celebrating its tenth anniversary in Chicago. Looking back on all of those years, what is your favorite memory from all of those shows?
MK: The big screen "Parking Lot" drive-in we held for FLASHBACK from 2004 through 2006. We took over the whole parking lot of the Crowne Plaza and put up a 40 foot wide inflatable screen and 35mm projection. We showed classic horror films which were introduced by celebrity guests. We also showed classic horror trailers and vintage concession ads. It was a blast seeing cars driving by and stopping in the road to watch the films!
It was a larger than life experience, showcasing horror films and the celebrity talent that made them; it was everything that FLASHBACK WEEKEND is about. Absolutely amazing seeing over a thousand horror fans enjoying an outdoor drive-in experience together.
2006 was the last year we were able to secure permission to stage the outdoor film showings, but that led to our quest to save a real drive-in theater the next year.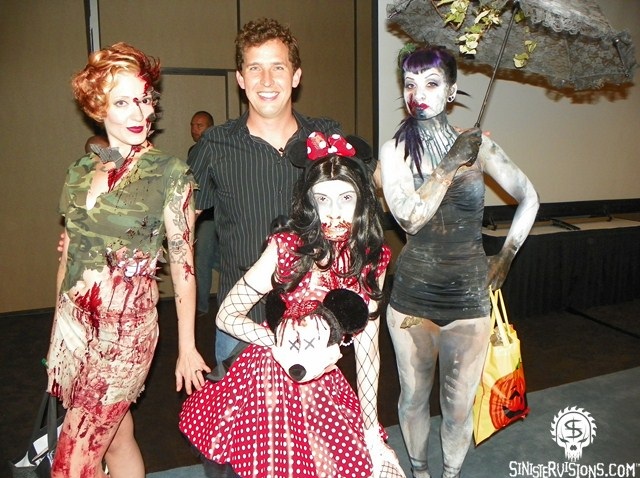 BUG: I hate to have to ask this question, but I with this convention happening so close after the Dark Knight opening night tragedy in Colorado, are there any precautions regarding costumes being taken at FLASHBACK this year? I heard that AMC was banning people from wearing costumes to the theaters after the shooting, which I think was pretty stupid. What are your thoughts on this?
MK: Going to the movies and conventions is a fun event. Fans wear costumes because they are enthusiastic about a film, celebrity or just the genre. If you take away the fun and enthusiasm and lay a bunch of draconian rules on the fans, the convention or movie-going experience becomes a cold and sterile one. Luckily, we and many other theater chains understand this and they will keep movie going fun for the fans.
BUG: Good to know. Chicago seems to have a ton of horror fans. Why do you think Chicago is the right place for a horror convention such as this one?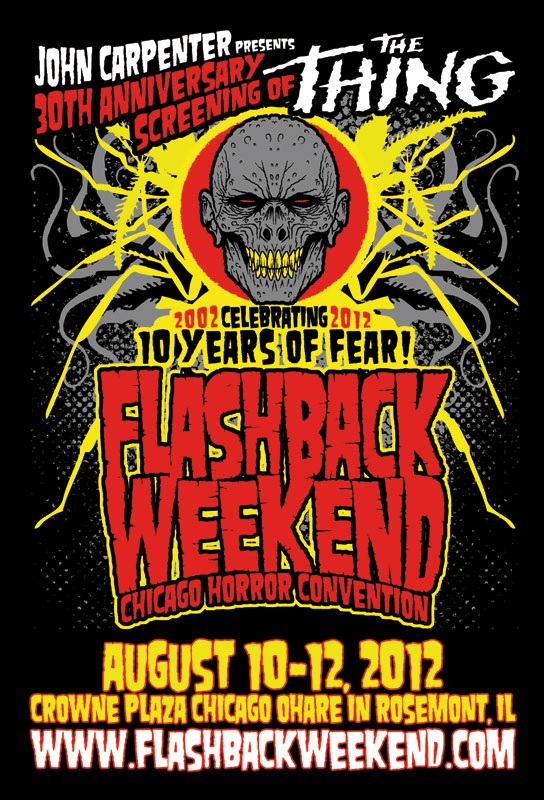 MK: Ironically, it wasn't when we started FLASHBACK WEEKEND Chicago Horror Convention back in 2001. There was no annual horror convention or event in Chicago. If there had been, we would have supported it and never would have started FLASHBACK. But there wasn't, so Mia and I had to create one. With our life savings and credit cards, we created FLASHBACK WEEKEND Chicago Horror Convention. No profit was expected…FLASHBACK WEEKEND was (and still is) a pure labor of love.
FLASHBACK WEEKEND gave horror fans a place to gather and meet. The Chicago horror community united and grew at FLASHBACK. We met other horror organizations including Chad Savage at
Sinister Visions
, John LaFlamboy at
Zombie Army Productions
, and Chad Wise at
the New Millennium Theater Company
, among others. FLASHBACK really helped grow the Chicago horror community and make it what it is today.
Attendees now plan their yearly vacations around FLASHBACK WEEKEND and many travel from across the globe to attend. Friends reunite and new friendships are made. Actors have signed with agents they met at FLASHBACK, filmmakers made deals to cast FLASHBACK guests in their films, singles met their significant others at FLASHBACK and were married and now have kids…FLASHBACK babies!
BUG: Hah! Well thanks, Mike, for taking the time to talk about this weekend's events. I can't wait to get out there and check out the show. Best of luck!
MK: Thanks, Mark!
BUG: Well, that's it. If you're in the Chicago area, be sure to cruise on up to FLASHBACK WEEKEND. Here's the link again for more information. See ya later in the week for our regular AICN HORROR column and hopefully at FLASHBACK WEEKEND too!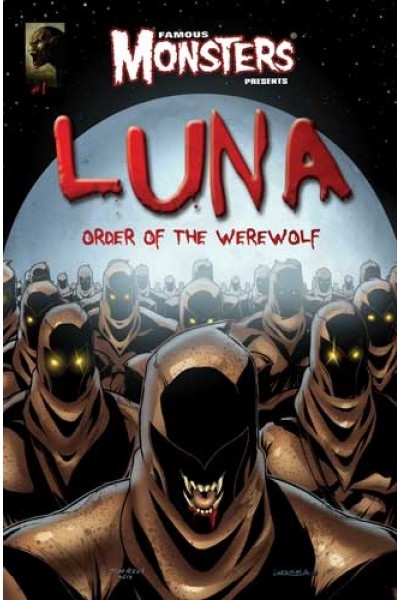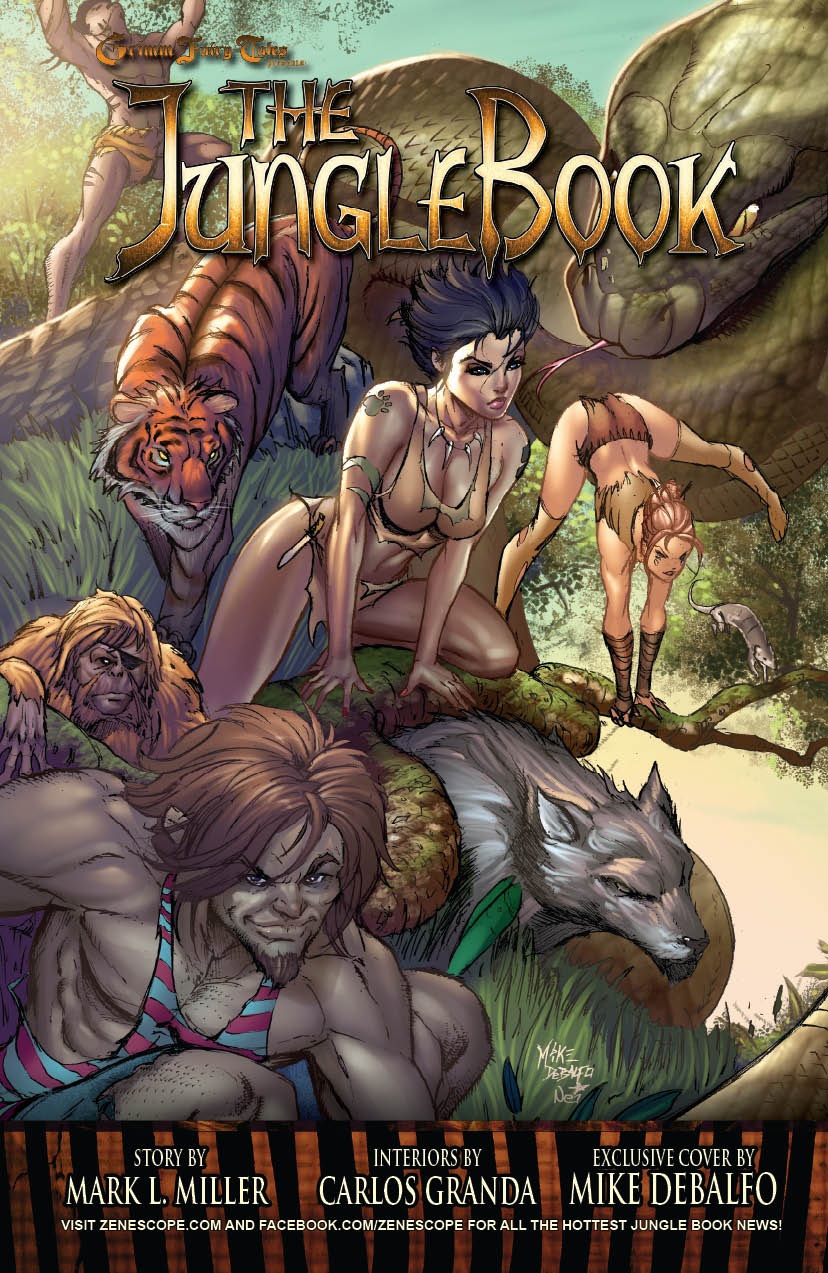 Ambush Bug is Mark L. Miller, original @$$Hole/wordslinger/reviewer/co-editor of AICN Comics for over ten years. He has written comics such as MUSCLES & FIGHTS, MUSCLES & FRIGHTS, VINCENT PRICE PRESENTS TINGLERS & WITCHFINDER GENERAL, THE DEATHSPORT GAMES, WONDERLAND ANNUAL 2010 & NANNY & HANK (soon to be made into a feature film from Uptown 6 Films). He is also a regular writer for FAMOUS MONSTERS OF FILMLAND & has co-written their first ever comic book LUNA: ORDER OF THE WEREWOLF (to be released in late 2012 as an 100-pg original graphic novel). Mark has just announced his new comic book miniseries GRIMM FAIRY TALES PRESENTS THE JUNGLE BOOK from Zenescope Entertainment to be released March-August 2012. Also look for Mark's exciting arc on GRIMM FAIRY TALES #76-80 which begins in August 2012.
---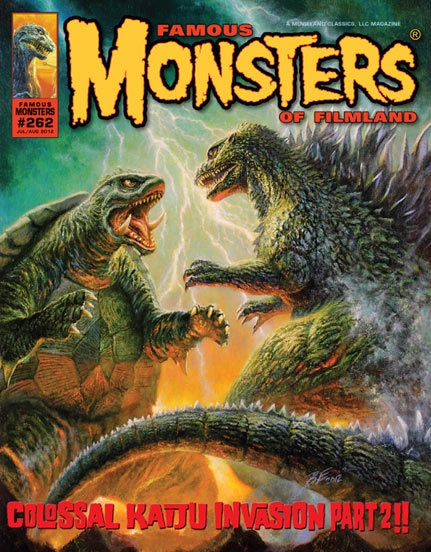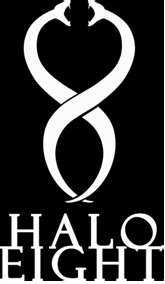 Check out the FAMOUS MONSTERS OF FILMLAND Website for all things horror!


Interested in illustrated films, fringe cinema, and other oddities?
Check out Halo-8 and challenge everything!



---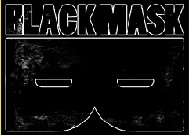 Find out what are BLACK MASK STUDIOS and OCCUPY COMICS here and on Facebook here!





---
Find more AICN HORROR including an archive of previous columns
on AICN HORROR's Facebook page!