An Aint It Cool reader named Raz sent in some pics from the shoot of the new WOLVERINE movie, photos evidently grabbed by his sister-in-law Sharlene. Here's the context Raz sent along...
Thought you guys might like these pics taken today. They are filming parts of the new Wolverine film here in Sydney and it's surrounds at the moment. Today they were in the small town of Picton, just south of Sydney, Australia. . They have done the street up to look like a snowy American town, complete with cars etc. Local people were asked to be used as extras also.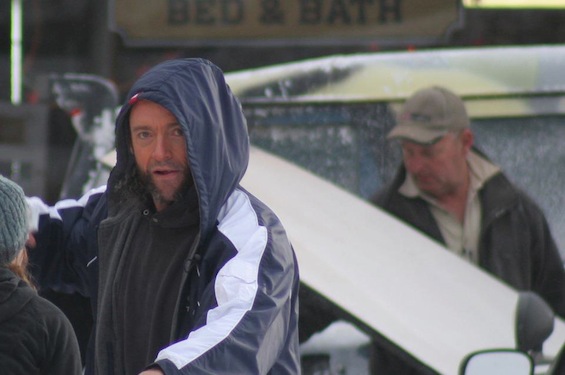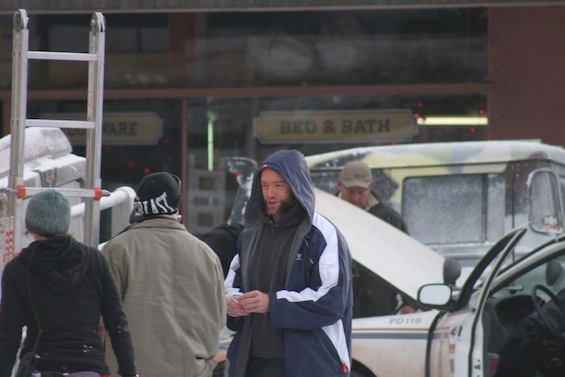 \\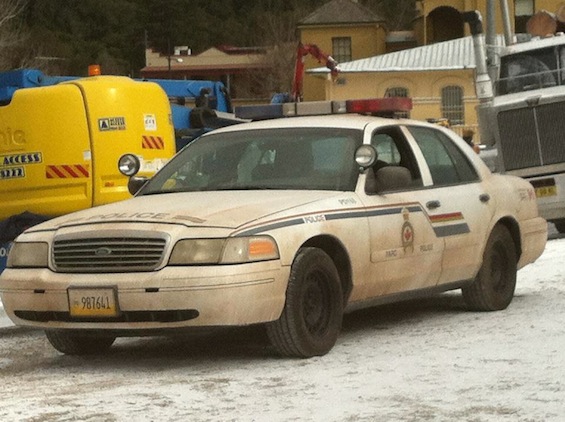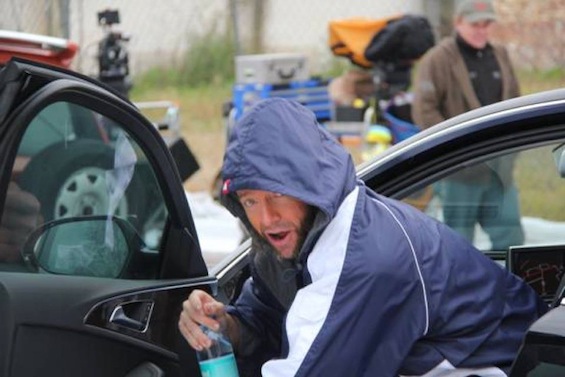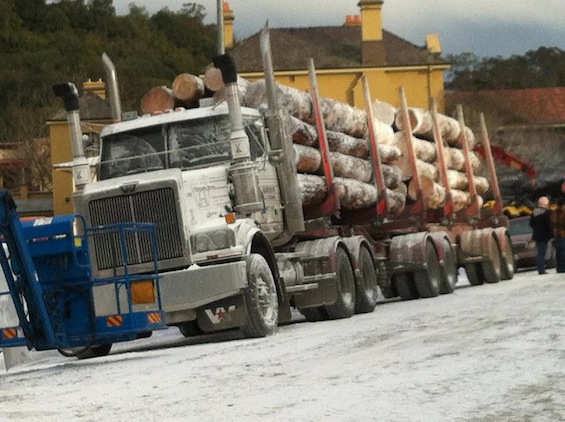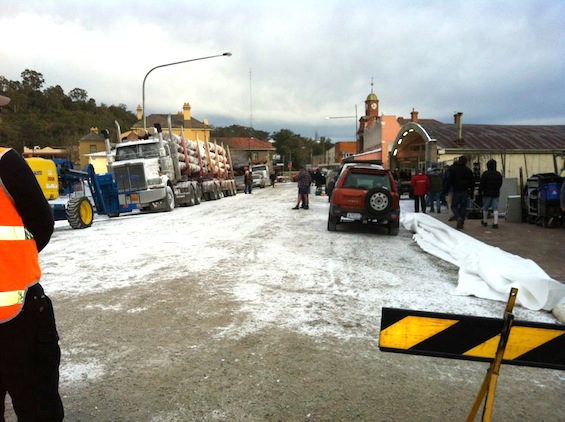 These images arrive on the heels of Leader's circuitous reveal of Jackman's new look for the film...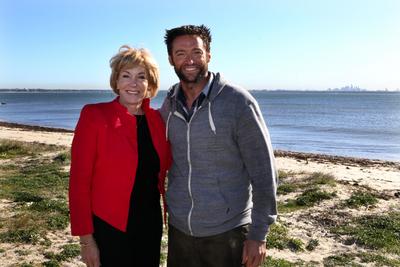 ...via THIS article.
THE WOLVERINE, directed by James Mangold (WALK THE LINE, 3:10 TO YUMA remake) is due in theaters next July.