The Kidd here...
I'm up in Montreal checking out some pretty cool flicks up at the Fantasia International Film Festival, which included my second helping of KILLER JOE the other night with a packed house that ate William Friedkin's new film up.
Not too long ago, we held an alternative poster contest for KILLER JOE here at Ain't It Cool News, with the studio and filmmakers judging the entries. The grand prize - a private screening for the winner and their friends in their hometown.
We got some strong entries, and the winner and runner-up absolutely deserved their place, but one guy overseas sent in a poster that he just wanted to be judged. He knew that he was ineligible to win, but, for fun, he put something together and threw his hat in the ring, just to see what was thought of it.
His name is Greg Bunbury, and LD Entertainment loved his Matthew McConaughey work so much that they then went ahead and asked him to create alternative character posters for all the main cast in KILLER JOE. Today, we're premiering a pair of those posters - Thomas Haden Church and Gina Gershon - with a couple more on the way next week, so check it out and enjoy...
Click on posters for embiggenable versions...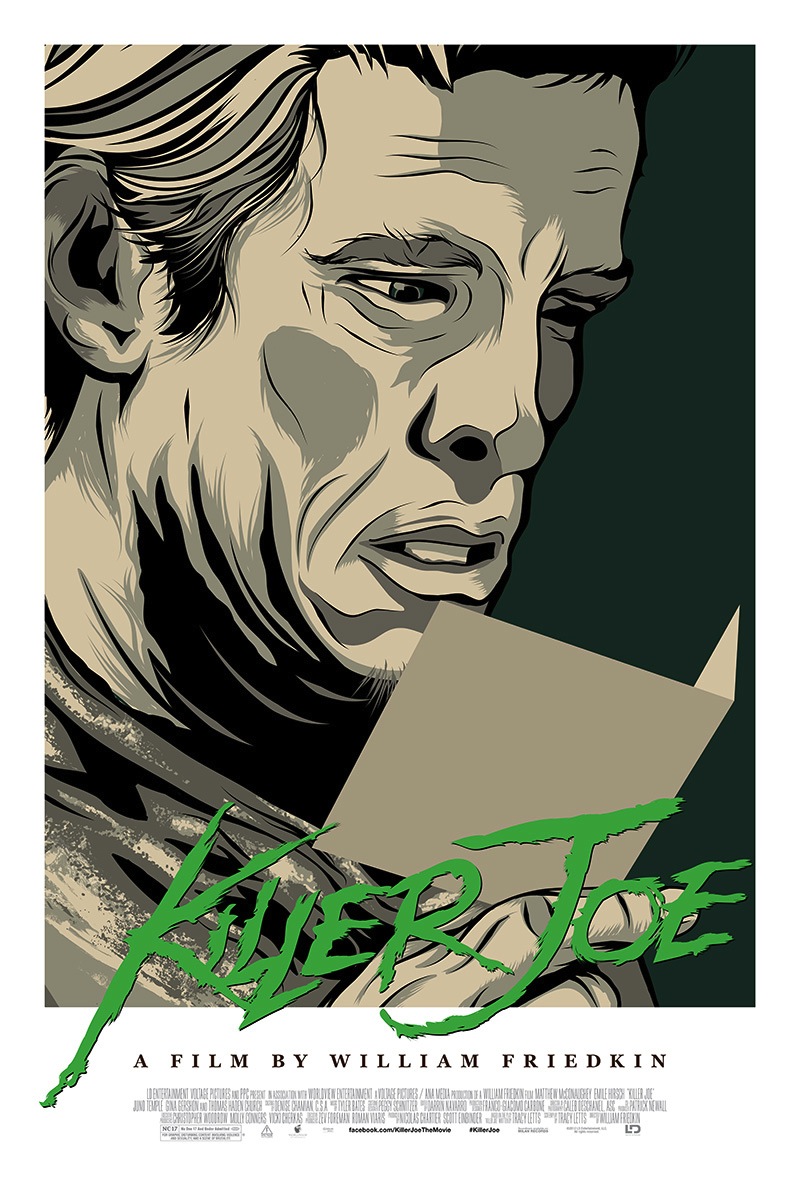 -Billy Donnelly
"The Infamous Billy The Kidd"
Follow me on Twitter.