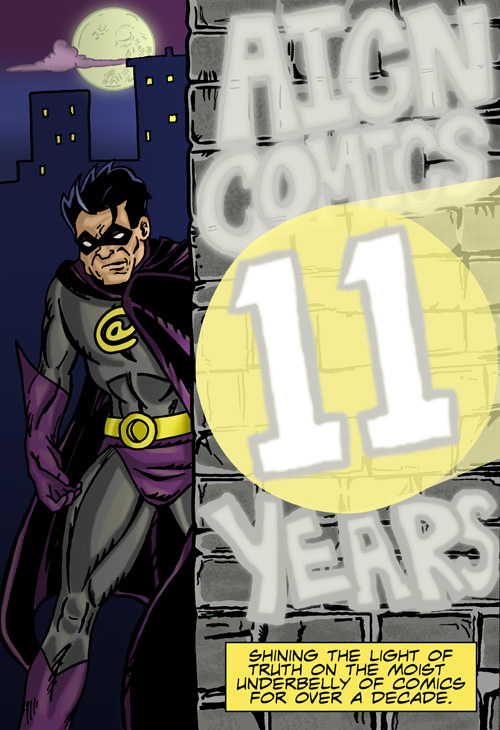 | | | |
| --- | --- | --- |
| Issue #12 | Release Date: 7/18/12 | Vol.#11 |
The Pull List
(Click title to go directly to the review)
Advance Review: BEFORE WATCHMEN: THE COMEDIAN #2
DANGER GIRL/GI JOE #1
SHOWDEVILS #1
FANTASTIC FOUR #608
FLESH & BLOOD: BOOK ONE
DAREDEVIL #15
BROKEN PIANO FOR PRESIDENT #1
JUSTICE LEAGUE #11
THE LOOKOUTS #1
MARS ATTACKS #2
Advance Review: GRIMM FAIRY TALES PRESENTS THE JUNGLE BOOK #4
CHEAP SHOTS!
---
Advance Review: In stores today!
BEFORE WATCHMEN: COMEDIAN #2
Writer: Brian Azzarello
Artist: JG Jones
Publisher: DC Comics
Reviewer: Optimous Douche
For the purists who got @$$ed up about the liberal changing of history and comic/movie canon in COMEDIAN 1 (especially the Jackie and Marilyn scenes) it is now time to rejoice. COMEDIAN 2 not only adheres to historical accuracy it blends it in such a way that I immediately closed the last page and began to hella-Wiki and super-Google to see if I could catch the Wonderful Wizard of Azz with his proverbial pants down.
While Wikipedia or any source named after something Hawaiian should never be considered the panacea of factual information, the great Wiki-Wiki has proven close enough to perfect that it is the bane of my existence as an Internet marketer in trying to trump its position for longtail keywords. Page trust is the new barometer for bullshit.
So, as the COMEDIAN sat next to Robert Kennedy at a Mohamed Ali boxing match lamenting the queerness of Hoover (my words – the book was not so blatant), the corruption of Hoffa, and RFK's next level of political ambition, my mind began to piece together what year we jumped to since issue 1. Thanks to Azz and Jones' attention to detail, a quick trip off Wiki to YouTube showed the exact fight where Ali was shouting, "I shook up the world" and the defeated fighter's handlers wore "Sonny" on the back of their shirts (not a sports fan, sorry - the only Sonny I know is Bono).
For those that still don't know the year, it's 1964. Now of course I could piece out the rough timeframe we're in when the COMEDIAN mentions he's being sent as an "Advisor" to Vietnam, the inappropriate term for soldiers before Vietnam escalated to a wa..a conflict, but when we talk WATCHMEN the deliciousness is always in the details.
The rest of this chapter shows Eddie bonding with his new unit and sets up a conspiracy theorist's wet dream. Many believe we were in Vietnam, not to stop communism, but to set up drug channels and thin the ever burgeoning herd of US citizens. During these scenes we get to see a softer side of Eddie, the side with the utmost respect for fellow soldiers. Now, since he's insane he still charges into battle with reckless abandon and I give kudos to Jones for making these moments intense without bleeding into outright gore and guts. Sometimes things are more impactful when left to the imagination.
The book ends where Vietnam officially began, with the firing on the USS Maddox in the Gulf of Tonkin. Here Azz masterfully wove in LBJ's speech of this event in the dialog bubbles as Jones' art work showed the jungle and the world about to burn.
Again, if you had history problems with the last COMEDIAN they have been rectified. Personally, I liked the other side of Jackie in issue 1 and feel that Marilyn's death was more than appropriate for a piece of fiction. I was also perfectly fine with Eddie being a friend of JFK as opposed to the man on the grassy knoll in Dallas. Really, what other President could have out drank and out screwed the COMEDIAN?
Next stop, bungle in the jungle with our favorite big blue dick (literally and figuratively), Dr. Manhattan.
Optimous has successfully blackmailed fellow @$$Hole BottleImp into being his artist on Average Joe. Look for Imp's forced labor on Optimous brain child in mid-2012 from COM.X. Friend Optimous on FaceBook to get Average Joe updates and because ceiling cat says it's the right thing to do.
---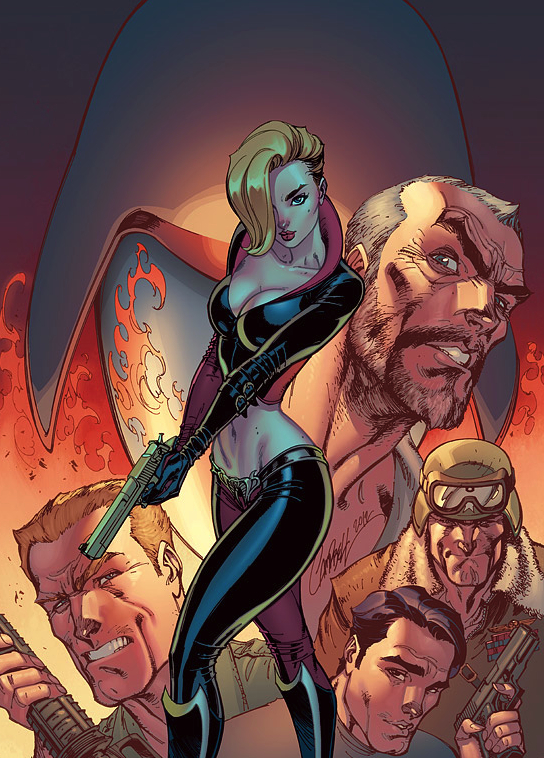 DANGER GIRL/GI JOE #1
Written by Andy Hartnell
Art by John Royle, Phillip Moy (inks), J. Scott Campbell (covers)
Publisher: IDW Publishing
Reviewer: Russ Sheath
DANGER GIRL/GI JOE #1 is a book that seems such a natural occurrence that it's a wonder that this team up didn't happen years ago. Danger Girl, the brainchild of Wildstorm Alumni artist J. Scott Campbell and writer Andy Hartnell is the story of an all female team of secret agents and was a smash hit from the outset. With a seven issue mini-series penciled by the hottest artist of the era, Danger Girl continued in the form of several mini-series, even teaming up with Batman and Ash from the Evil Dead.
Under the watchful eye of Hartnell the adventures of the Danger Girl team have continued with a revolving door of artists, but, arguably always in the shadow of co-creator, Campbell. GI Joe, needs no introduction, least of all to Hartnell and Campbell, who were heavily influenced by the 80s era Marvel GI Joe stories. You can see the tendrils of Larry Hama's work throughout the original Danger Girl series from the diabolical scheming of the Cobra-esque Hammer organization to the Snake-Eyes Vs Storm Shadow orientated Agent Zero and his arch nemesis, Assassin X. Danger Girl wore its influences on its sleeve, from Indiana Jones and James Bond to the aforementioned GI Joe, the defining factor was that by being so open to embracing its influences Danger Girl was as original as it was a homage to all the great movies, comics and TV shows that helped shape it.
All things considered a pairing of Danger Girl and GI Joe, a creation that is so heavily responsible for influencing Danger Girl, is something that by rights, shouldn't work.I'm glad to say that DANGER GIRL/GI JOE #1 proves the exception to that rule and is, hands down, the best follow up to the now 'classic' Hartnell / Campbell first outing. Beginning with a fast paced arial showdown between the Joe's and Cobra and fan favorites Joe's Flint and Scarlett having to eject over the jungle. With the Joe team finding their hands tied by the President of the USA, the Joe's call upon an old contact, ladies man and Danger Girl supporting cast member Johnny Barracuda. The Joe's launch a plan to help track the missing team members down culminating in a surprise ending and the return of a Danger Girl favorite in a very different and unexpected guise.
From the outset DANGER GIRL/GI JOE #1 feels like the first genuine follow up to the original series not least because of the art of British artist John Royle whose pencils takes you right back to the 1997 mega hit. Campbell's art was a trademark product of the Image style of comics storytelling but in Danger Girl, he had his first opportunity to really show what he was made of with inventive camera angles and a dynamic, kinetic energy that cemented Campbell as a comics superstar.
In places, if I didn't know better I'd have said that it was in fact Campbell and not Royle who put pencil to paper so similar are their artistic styles. Its interesting that, after several mini-series, that IDW chose to go with someone who's style is so similar to Campbell's and that they didn't do so before. My own reckoning being that Cambell's work on the original DG series is far enough in the past that Royle's take is refreshing and dynamic rather than what might be considered a 'Campbell Clone'.
Story wise, the book has the hallmarks of a classic Danger Girl story and if anyone knows how to offer readers a high octane, roller coaster ride with intrigue and cliffhanger endings, its co-creator Andy Hartnell. The pairing with GI Joe feels natural, like this is a team up long in the making and Hartnell makes the two worlds cohabitate naturally, letting the influences that helped shape Danger Girl form a common bond between the two. Hartnell uses the key GI Joe characters sparingly too. It must have been hard to resist the temptation to throw Snake-Eyes straight into the fray but we know that when he does appear it will be worth the wait.
DANGER GIRL/GI JOE is, to put it simply, a well written, visually dynamic book starring some of your favorite characters. It lacks the hang ups and naval gazing of many books on the shelves, which is quite the breath of fresh air, taking you back to the Danger Girl heyday of Cliffhanger studios and a time when comics were allowed to be, whatever the age of the reader, fun. Throw in some trademark J. Scott Campbell covers (hot girls...check) and I challenge you NOT to enjoy yourself.
Oh, and while you are at it, check out the Treasury Editions of the classic Hartnell /Campbell DANGER GIRL series reprinted in an oversized format for the first time.
You can follow Russ Sheath's blog Russwords here and on Twitter here.
---
SHOWDEVILS #1
Writer/Cover: Daniel Crosier
Art: Karl Christian Krumpholz
Publisher: Mother Mind Studios
Reviewer: Ambush Bug
Giant warthogs, midgets wearing gas masks and a couple of side show freaks make up SHOWDEVILS, a new book by uber-talented artist and writer Daniel Crosier and artist Karl Christian Krumpholz. The star of this book is the real life Enigma (you know, the guy who tattooed his entire body with blue puzzle pieces) and his partner in freakdom Sarana Rose. In this intro tale, the freaky pair make their way to a mansion in the middle of the desert where a masked man invites them in for entertainment. Soon they are attacked by monsters and must fight their way out. Seems like a pretty straight up adventure tale, but when The Enigma is involved, it's anything but typical.
With body torture and madcap fights with chainsaws, Crosier is able to capture a nice sideshow-esque vibe to this story. Both the villains and heroes are twisted creatures, giving the reader pause to see who exactly they want to come out on top in the story. In the end, the most fun win (I'll give you a hint, it's The Enigma), but Crosier writes some fun scenes of madcappitude throughout.
Adding to the mayhem is Krumpholz's frantic artwork. Angular and twisted, each panel is both easily digestible and warped visionary achievements as well. Krumpholz does a great job of giving the Enigma just enough cartoonish flavor to suggest Wonderland-ian warps, but does so in a manner of making everything easily readable and communicated. I love the puzzle patterns across the Enigma throughout this book. Some of the imagery makes him look a bit like Hellboy with his lank, yet muscular frame and head horns.
This book deserves a reserved place in the library of the weird. With a real life protagonist and an embrace of all things bizarre, SHOWDEVILS is off to a great start. With a fantastic cover, burned into wood with a torch (Daniel Crosier's art method of choice), if you're into something a little bit freaky, SHOWDEVILS is the book for you.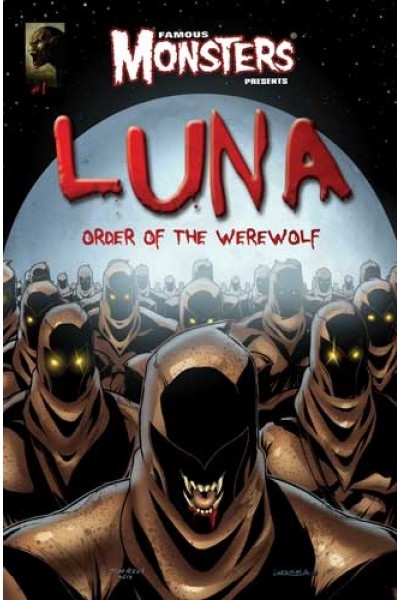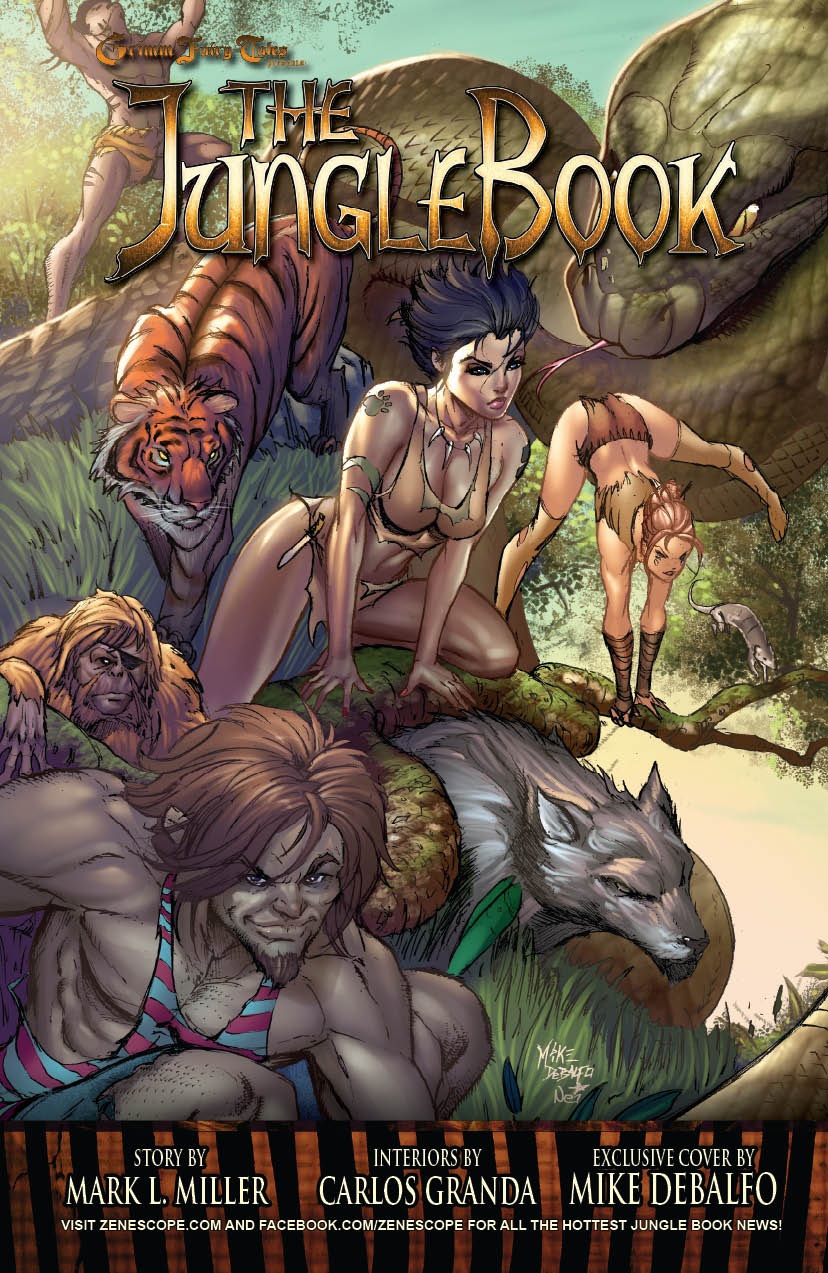 Ambush Bug is Mark L. Miller, original @$$Hole/wordslinger/reviewer/co-editor of AICN Comics for over ten years. He has written comics such as MUSCLES & FIGHTS, MUSCLES & FRIGHTS, VINCENT PRICE PRESENTS TINGLERS & WITCHFINDER GENERAL, THE DEATHSPORT GAMES, WONDERLAND ANNUAL 2010 & NANNY & HANK (soon to be made into a feature film from Uptown 6 Films). He is also a regular writer for FAMOUS MONSTERS OF FILMLAND & has co-written their first ever comic book LUNA: ORDER OF THE WEREWOLF (to be released in October 2012 as an 100-pg original graphic novel). Mark has just announced his new comic book miniseries GRIMM FAIRY TALES PRESENTS THE JUNGLE BOOK from Zenescope Entertainment to be released in March-August 2012 and the next arc of GRIMM FAIRY TALES #76-80 beginning in August!
---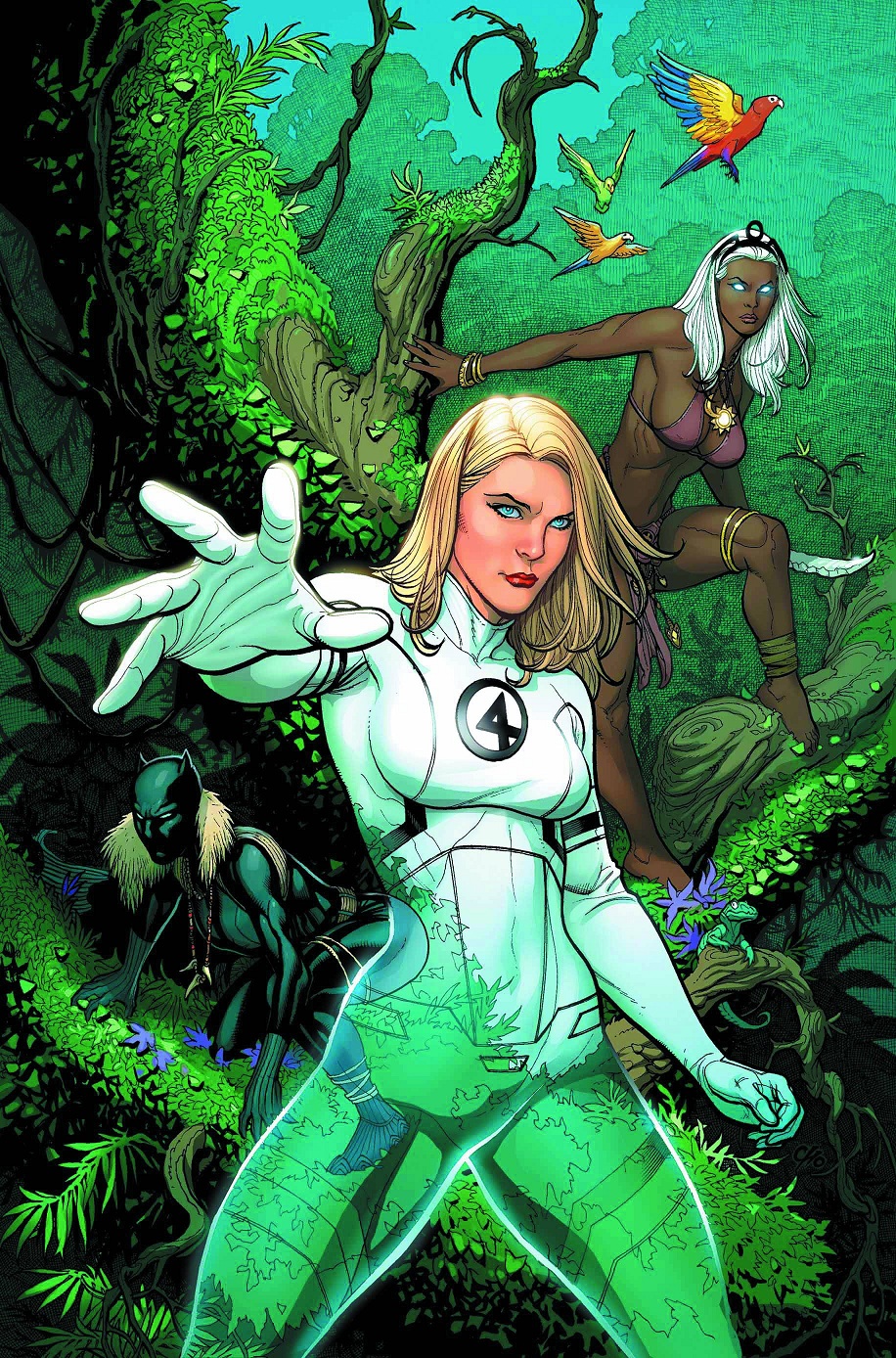 FANTASTIC FOUR #608
Writer: Jonathan Hickman
Artist: Giuseppe Camuncoli
Publisher: Marvel Comics
Reviewer: The Dean
,br>
Jungles, time travel, alternate dimensions. These are three of the things I hate more than anything else in comics. The Savage Land can bite me, I don't care what Dr. Doom would be like in Medieval times (though Dr. Doom AT Medieval Times would be worth a read), and the only numbered alternative I care about is Coke Zero. Of course it's not always terrible when one or more of these bastards are put in play, but I generally despise their presence in a story, as they tend to slowly drift off into the realm of boring convolution, making a series so tangled and opaque that it becomes unreadable (what's up, every X-Men series ever?) Seeing the jungle background of FANTASTIC FOUR #608 gave me pause, but the name on the cover gave me hope! Jonathan Hickman has made brilliant use of time travel and alternate dimensions in his run thus far, so could he possibly pull the Triple Crown and make me care when he brings Marvel's First Family to Wakanda? The answer is yes, which was a given, considering the pairing of title and talent.
I'm thoroughly convinced that Hickman can do no wrong on this title, and though I'm sad to see it all end come October, I'm very pleased to have lived through such a run that's sure to become as iconic as those of Byrne, Waid, Simonson, or even Kirby and Lee. But even those classic periods of abundant excellence have their missteps here and there, while Hickman's just never seems to letup! It may never reach the seminal level of Kirby and Lee, but for the comics as literature aficionados, this run has been a workshop on brilliant sci-fi writing. The Fantastic Four's latest trip to Wakanda may be the most "missable" story in his time on the series, but by no means am I recommending you pass this up. Confused? You should be, but I'll try to clarify anyway…
FANTASTIC FOUR #608 is a Black Panther story on the surface. We follow Reed as he accompanies T'Challa behind the threshold beneath Wakanda, where we learn, more or less, that this may be the only interesting thing happening right now in AVENGERS VS X-MEN. The foreshadowing dropped here in Reed's and T'Challa's destiny was a real AvX saver for me, and while I haven't really hated the event, I needed something to pull out of it that I can look forward to, and this did it. The Black Panther mythology thrown into the mix accompanied by T'Challa's individual journey really make this issue feel like the debut of a new Black Panther series, and it gave me an IMMORTAL IRON FIST vibe in the suggested possibilities of a new ongoing. But it's still a FANTASTIC FOUR issue for me as well, not only because Reed and Sue are in it, but because these stories of exploration are what the team is all about to me – they're a vehicle for exploring new concepts and characters, and work best when they're showing us something new, or forgotten about the Marvel Universe. Throw in fun, well-written family dynamics, and you've got a good run on your hands, which is what Hickman has been doing with apparent ease since he joined the title in issue #570. So is this sojourn to Wakanda necessary reading? At the moment, it wouldn't appear so, but it's a really fun issue that whets your appetite for a Black Panther series, while still managing to be a FANTASTIC FOUR installment that should have some serious implications in the future. I would have liked more from Sue, Storm, and Shuri, but if their story needed to be shortened to wrap this up by the next issue, it's understandable. So like I was saying above, this issue isn't essential FANTASTIC FOUR reading, per se, but it's still one of the best comics out there, and passing it up for almost anything else on the stands right now would likely be a mistake.
Giuseppe Camuncoli draws the story for this one, and does his typical excellent work. I've been enjoying his art on AMAZING SPIDER-MAN when he pops in, and he's a really great storyteller with a pencil and in panel breakdowns. There are plenty of examples of his capabilities to site here, but I particularly enjoyed the scene in which the panels gradually tighten as Reed and T'Challa proceed into the unknown, which blended perfectly with Hickman's dialogue, and set up the next pages reveal perfectly. The image of the T'Challa accepting his new fate, with the ghosts or memories of Black Panthers past in the background was another memorable page here, in what was overall a very well-drawn issue. If you're just jumping onto the series, you may want to hold off until #609, as this comes closer to being the Fantastic Two, and focuses more on Black Panther lore which you may not want when picking up a FANTASTIC FOUR title. If, however, you're a fan of the Black Panther, or have an interest in the larger Marvel Universe, go back to issue #607 and have at it, as you're likely going to be witnessing the birth of a new ongoing, as well as a significant AvX subplot. But what you should really do if you're new to this series is buy all of the trades, including the FUTURE FOUNDATION ones, and spend a weekend catching up on what I believe has been one of the best Marvel runs of the past ten years. I'd loan my issues to you, but you're likely a stranger and I just don't trust you.
---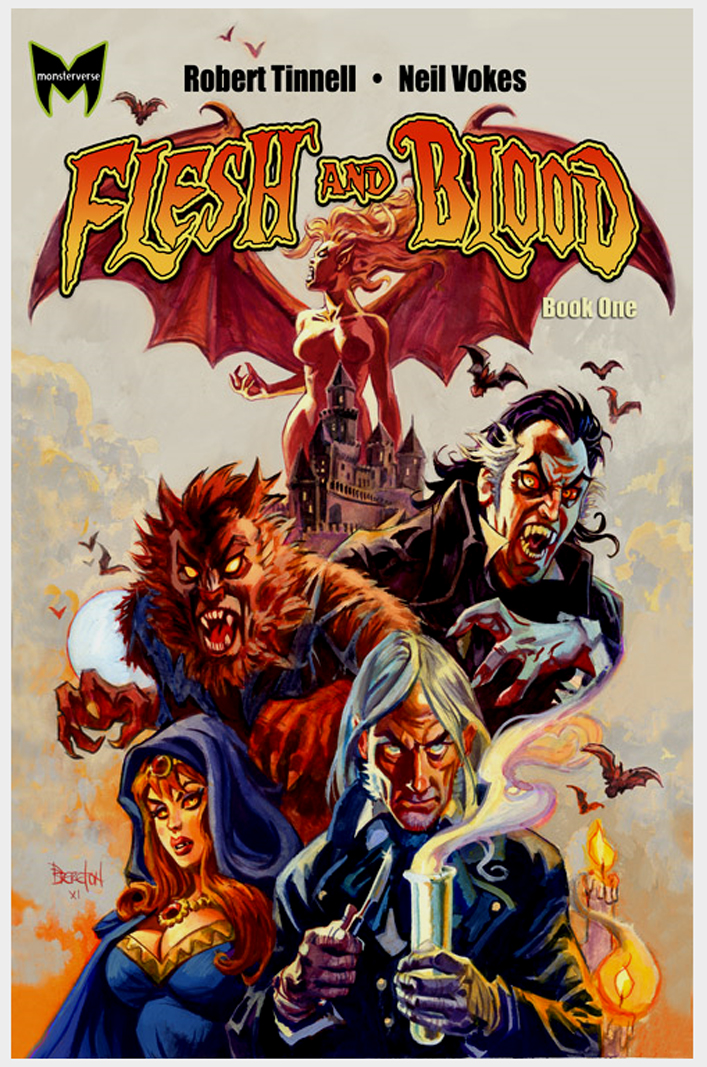 FLESH AND BLOOD: BOOK ONE
Writer: Robert Tinnell
Art: Neil Vokes
Publisher: Monsterverse
Reviewer: superhero
I've been a big fan of the old school Hammer Studios horror films for a long time now. While many modern horror fans may find those movies limited in their scope and hokey in their execution I find nothing but pure joy in films like THE BRIDES OF DRACULA or THE REVENGE OF FRANKENSTEIN. To me, these classic horror films have creepier atmosphere than any of the so-called horror that the studios are trying to pass off as fright films these days. There's a certain feel that the old Hammer films embody that just hasn't been replicated by modern horror movies. Sure, I don't think that a lot of filmmakers these days are trying to replicate what Hammer did in the 60's and 70's but even when a production does attempt to do so they tend to fall short of duplicating the gothic and freaky fun of a classic Hammer film.
So it's my unbridled love of the Hammer Studios that makes my eyes roll a bit when I see a comic company that tries to imitate the formula in the pages of a comic book. While I love a good horror comic, I have to admit that many of the ones I've come across have been somewhat unspectacular. Especially when trying to copy the structure of something like THE BRIDES OF DRACULA or DRACULA AD 1972. Sure, there's Marvel's TOMB OF DRACULA which, to me, is the high benchmark of Hammer wannabe comics but beyond that I can't think of any comic book series that's captured the essence of some of my favorite Hammer chillers. And, let's face it, while TOMB is fantastic, it's still a book that was hampered by the 1970's comic code. Meaning it lacked the extreme blood flow and, um, feminine charm that many of Hammer's films became known for.
So when I came across Monsterverse's table at Comic-Con and they shoved this volume of FLESH AND BLOOD into my hands I was excited to read it. This seemed like a bunch of folks who were simpatico to my adoration of all things Hammer horror. At first impression, this seemed like a comic company that was putting out a horror book that I'd actually really like.
Luckily for me, my first impression of the folks at Monsterverse was a correct one.
FLESH AND BLOOD is a comic that gives TOMB OF DRACULA a run for its money. The story here is classic Hammer horror. It begins with a very sexy vampire meeting her end at the hands of some badass vampire hunters. The death of this succubus attracts the attention of another female vampire who appeals the big daddy of all vampires, Count Dracula himself, to do something about the group that is wandering the countryside eliminating bloodsuckers. Dracula, however, perceives the vamp hunters as being beneath his attention until he is made to see that what they have planned for vampires is a lot worse than just a stake to the heart. While that's a great basic setup to any horror adventure, what's even better about the story is the group of characters being assembled to battle against the nocturnal horde. Some of the names may be familiar to horror fans out there, a certain Doctor Frankenstein and a Professor Abraham Van Helsing are just two of the band of hunters looking to create a final solution to the vampire menace.
At first glance I thought that Neil Vokes's art might be a bit too cartoony for the subject matter. Once I started reading the book I found that Vokes was more than capable of fulfilling the artistic requirements needed to pull off a Hammer-style comic book tale. He's able to illustrate the inherent horror of a savage vampire attack while at the same time making his vampire maidens as sexy and alluring as any actress that graced the silver screen in a Hammer production. Vokes's style may not be as gritty as other horror artists but it's incredibly effective in the pages of this book and delivers in spades when it counts.
In the end FLESH AND BLOOD was a more than pleasant Comic-Con discovery on my part. It's a solid horror book that embodies all the best aspects of classic 60's and 70's gothic horror. I'd recommend it for any fan of the genre trying to find a great horror escapade to sink their teeth into.
Discovered as a babe in an abandoned comic book storage box and bitten by a radioactive comic fan when he was a teenager, superhero is actually not-so mild mannered sometime designer & cartoonist, Kristian Horn of Los Angeles, California. Some of his work can be seen at www.kristianhorn.com and check out his blog at www.parttimefanboy.com. You can check also out his webcomics at www.babybadass.com and thediplomatics.com, which is currently in development.
---
DAREDEVIL #15
Writers: Mark Waid
Art: Chris Samnee
Publisher: Marvel Comics
Reviewer: Masked Man
In case you haven't heard, the critics are falling over themselves praising this book. Well I'm not going there, because some of the adventures Daredevil has gotten into don't feel right- for the street crime base hero that he is. And that the whole super crime hard drive plot device has gone on way to long. But all those critics aren't wholly wrong either, because this is still a damn fine comic book. Which is amazing considering the things I feel it's getting wrong.
Let's take this issue; Daredevil is the prisoner of Dr. Doom- fallout from the super crime hard drive thingie. Just like when DD took on Klaw, it all seem a little too fantastical for Daredevil. Again Daredevil is more of day-to-day crime fighter, than a super powered super villain pugilist. In a parallel world, where I'm the boss, I could see Mark Waid pitching this story to me, with me saying, "Nope don't like it". But now that I've read it, yeah it works well.
One interesting thing about the story is Dr. Doom never appears. This is always a double edge concept. On the hand, it pretty interesting to see how super villain organizations operate without the super villains around. But on the other hand, we don't get to see the super villain! So sans Dr. Doom, DD has to deal with his underlings. Getting into spoiler area - - What they have done to Daredevil, to make him a prisoner is pretty cool. They have removed all his senses, viva naobots, so Daredevil is now really blind and more so! How does he deal with this, well Mark Waid does what Mark Waid does best. Instead pulling something out of his @$$ that would make very little sense- like most writers today. Waid knows how to push and pull a concept without breaking it. So he re-defines, just what Daredevil's superpower are. Not merely a radar sense, Daredevil has whatever he needs to compensate for any loss of his senses. Now that's pretty cool, and it makes sense- thanks Mark! So while you might not be down with the story Mark is writing, he does it so well you don't mind. How many writers can you say that about?
Chris Samnee continues his tenure as the new artist. He definitely fits the artistic vibe of the book that Paolo Rivera and Javier Rodriguez started, though his finished line is bit clunkier than theirs. His storytelling and layouts, like the others, are well done and interesting to look at. Though his figure work could be a bit more heroic, the cameo superhero was rather weak looking. Overall he adds nicely to the book.
Lastly I'll ask, why was Daredevil's costume just laying there?! Either way, Mark Waid and company are still knocking out a solid book. Scoring a 3 out of 4.
---
BROKEN PIANO FOR PRESIDENT #1
Writer: Patrick Wensink
Illustrator: Property of Jack Daniels
Publisher: Lazy Fascist Press
Reviewer: Mr. Pasty
One thing I hate about reading books is all those little words they cram onto a bunch of tiny pages. That's why I love comics so much, I can stare at the pretty pictures and control the ingress of those little black bastards. There are, however, rare exceptions to the rule. One of them is anything written by Patrick Wensink, who happens to be a pretty rare exception himself. The reason I give the author of BLACK HOLE BLUES a free pass (in exchange for a free copy of his books) is because Wensink does for me what comics do -- but without the haughty illustrator or annual royalties. He draws beautiful pictures inside my head.
That's quite the feat, especially considering how goddamn crowded it is in there to begin with. I mentioned BLACK HOLE BLUES (BHB), a book I committed to the annals of AICN at some point over the last 12 months, because it prepared me for BROKEN PIANO FOR PRESIDENT (BPFP), a book that handles alcoholism, fast food and the pursuit of the American dream. You know, lots of money and total autonomy! To describe Wensink as "weird" or "creative" or any number of readily-available adjectives would be a disservice to his style of writing, which is like a dream in its vividness and even more so like a nightmare in the way it haunts you long after it's over. His world is utterly preposterous in its construction, but suspension of disbelief is voluntarily surrendered at the gate, a charge I would file with even the most hardened or cynical reviewer. Why? Because Wensink is a talented writer who can engage his audience without pandering -- and I think we can all relate to the joy of a good burger, a hard night of drinking and the dream of making it big.
So how do I categorize BPFP for readers new to Wensink's work or those unfamiliar with the mad scientists at Lazy Fascist Press? I would simply tell them BPFP is an ordinary tale told in a very extraordinary way. Just as BHB wasn't about the death of mother earth, despite the fact that is was getting swallowed by a black hole, BPFP isn't about secret hamburger formulas or raging alcoholics. It may end up that way, since I recently learned that Wensink received a cease-and-desist order from the legal eagles at Jack Daniels, who were "flattered" by his cover design, but ultimately unwilling to let him continue using it for his second printing. That means people like me, who own the first edition, have themselves a bona fide collector's edition, because it's become a special kind of book you will only see once in a blue moon. Truth be told, you could have described BPFP the same way, even without the sanctions from the whiskey conglomerate. There's nothing broken about this piano. The bottom line is I liked this book, a lot, and I hate everything in print. That's gotta count for something.
Web heads who can't get enough of Mr. Pasty's word vomit are encouraged to watch him operate as Nostradumbass over at MMaMania.com here. Love, hate and Mafia Wars requests should be directed here.
---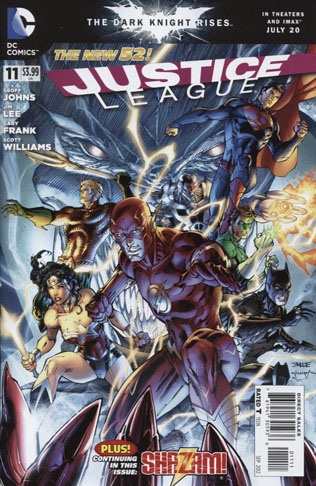 JUSTICE LEAGUE #11
Writer: Geoff Johns
Art: Jim Lee
Publisher: DC Comics
Reviewer: Henry Higgins is My Homeboy
This…. This Is The Premiere DC Title?
This was the flagship; This was the first title to be released under the new 52 banner. I managed to get through the first six issues, just barely. The characters had been simplified into action figure blurbs ("Wonder Woman is brash! Green Lantern likes sex!), and the story proper was all over the place. At that point, I happily dropped the title. But recent summaries have piqued my interest, so I returned to Justice League. I hoped it would have improved over time, found its voice.
This was a poor decision.
Writing: (2/5)
Geoff Johns isn't a bad writer. He proved himself on JSA and Flash, he can write an engaging, entertaining story. But this title has lacked any real merit. The motivations are weak, the team interactions are spotty, and the action is bland. The biggest problem with the book is, sadly, the character work. Johns has the ability to get to the core of these individuals, to make these characters sincere and engaging. This is a team that has apparently been working together for five years, but it never feels like that. Instead, it reads like a group of hotheads who can barely stand one another. It robs the story of any real gravitas, especially when Wonder Woman heatedly tells off the rest of the team and instead wants to go after Steve alone. There's no inner politics at work, no exploration of the characters. Instead, it's just Wonder Woman being unreasonable and Green Lantern being a dick. And the argument is never really resolved, with Aquaman repeating Green Lantern's response and getting a different result. It's sloppy writing.
And none of that compares to how much I hate Graves. I hate his actions, I hate his origin, I hate how his one scene in this issue is him monologueing. I hate that he's actually the writer from the first story, I hate that he just wants to bring down the Justice League and does so by making them sad. It's just not interesting, at all.
The few highlights of the book can't outweigh the bad. An interesting development with Cyborg is brushed aside with a curt response from Batman. That about sums up the title, and to an extent, the new 52 as a whole. Something cool? Moving on. WE HAVE TO DO MORE PUNCHING.
Art: (2/5)
Jim Lee is usually one of the most reliable artists in the industry, and while his stuff is always the same, it's always good art. But here, it feels like he's phoning it all in. The faces are lackluster and don't posses any real emotion. Everything is drawn not with purpose, but under the impression that it'll look awesome. And occasionally, it does. But it never compliments the story or the dialogue. Some of the stuff, such as the valley of souls can look good, but everyone always has the same slack jawed or gritted teeth appearance.
And Graves. Holy shit, Graves looks fucking stupid. He looks like a rejected Spawn villain. I can not stress enough how much I hate him.
<
Best Moment:
There's a panel of Green Lantern constructing a giant hammer to attack Wonder Woman with. He's finally getting to hammer her. It cracks me up.
Worst Moment:
You'd think I would say Graves, seeing how much I've come down on him. You may have also noticed I never once mentioned the Captain Marvel backup. Because all of that is the worst moment.
Overall: (1/5)
Sloppy, tired, and never engaging. And I'm docking a point for the Shazam backup. Because I can only see red after reading about Billy Batson, in this order; Trying to break into a car, pushing a crippled kid into the bushes, causing a car accident, pushing Santa, committing a public transit felony, and yelling at a dog.
---
THE LOOKOUTS #1
Writer: Ben McCool
Art: Robb Mommaerts
Publisher: Cryptozoic
Reviewer: Optimous Douche
THE LOOKOUTS won't appeal to most people that read this column, at least I pray from the bottom of my soul that our profane and insane ramblings aren't tainting the fragile minds' of the grade school set.
Many of you have children though, or at least know a wee one. Gentlemen and lady, it's our responsibility, nay…a clarion call from God, Shaka Ri or whatever higher power you prescribe to, for us all to find comics suitable for kids and stick them in their chubby little Adderall dust covered hands. If you want to be reading comics when you're 80, children are indeed the future (Props Whitney).
I get a lot of children's comics to review; publishers seem to enjoy the naughty irony of one of AICN's filthiest finger wagglers smothering his cynicism into child mind fodder. The problem with 90% of them is that they're story books, not children's comics. If your panels don't have pages, you ain't a comic, no matter what paper stock you publish on. The rest are just terrible, creators think that kids are dumb and will buy crap because their little brains can't discern from quality material. To the contrary kids are the toughest critics alive and remember gang you're competing with fucking Pixar and Disney for their time and parents' dollars. I've shown some kids comics that I thought were wonderful and they looked at me with the same "your time has passed" disgust that Elija Wood showed Michael J. Fox in BACK TO THE FUTURE 2. After a few failures II now have a patented system for what will pass muster with the pull-ups and underoos crowd. I'll tell you now, the fact you're reading about LOOKOUTS in a review as opposed to a "thanks, but no thanks go back to the drawing board" email means this group of pint-sized forest protectors passed the following trials of muster with flying colors.
Is it a team book? Never is the desire to belong stronger than in childhood. Kids want a team or at least want an individual protagonist to find some friends quickly. Now, the great part about THE LOOKOUTS is that they are a team comprised of all the right archetypes, making even the dopiest kid feel like they could one day be part of something great if they surround themselves with the right friends. The brainy, the brawny and the funny all gel together in THE LOOKOUTS as they are led by their adult guide to solve the mystery of the Sphinx that is eating people on the road to Yarrow.
Does it pander or bludgeon the moral? I won't say all kids' stuff should have morals; they need to learn sooner or later that entertainment past the age of 14 is mostly amoral. However, if a book does go this route, if it outright states the moral anywhere I will fly to the author's house and bludgeon them with my comp until they change it. THE LOOKOUTS has a moral, but it's cleverly woven into the "power-up" theme of video games or the badge system for anyone old enough to remember the Boy Scouts. THE LOOKOUTS all work to gain honor badges that are clearly displayed in the "join our club" supplemental material in the back. This melding of the comic world into the real world is a much forgotten addition to books in this age where we rely on Facebook and Twitter icons to indicate belonging. Since the gang is matching wits against a Sphinx that will only let you pass after answering a riddle, receiving the honor badge in this arc involves using the mind to defeat mystical matter.
Can it sustain? There are too many books these days, not just children's books, which follow the prevailing trend of having a great idea for a first issue, but withers on the vine afterwards. The sad reality is most people want to make one issue and have Hollywood come knocking on the door to buy their concept. I hate comics like that. THE LOOKOUTS with their honor badge system not only whet my appetite for future arcs very different in nature than this one, it set-up a perfect adventure for issue 2. If you're going to fight the panacea of riddle givers, the Sphinx, you need to practice. So issue 2 will see the gang go against the Sphinx's riddle giving duller cousin the bridge troll. Appetite whetted.
Is the art too childish? Nope, there are no corners cut in this book and no attempts at pandering to the latest animation craze. Mommaerts provides straight up good comic art with a distinct flair for the dramatic and the humorous.
I know very little about the site that spawned THE LOOKOUTS, Penny Arcade, but I keep my ear close enough to the geek grapevine that it has resonated through quite a few times. If you want a GREAT kids' book that you won't mind reading as well, look no further than THE LOOKOUTS.
---
MARS ATTACKS #2
Writers: John Layman
Art: John McCrea
Publisher: IDW Publishing
Reviewer: Masked Man
The attack really kicks into high gear with this issue. The first issue laid the ground work for the Martians invasions with entertaining flashbacks. This issue now moves us into the presents, with the first stages of the assault.
Only one thing bugged me about this issue, which was when the Martians showed off their technology. It did set-up a cute rebound, but I can't see why the characters would do that in the first place. It's not like they were monologuing or anything. They should've just starting destroying humans (huge fan of those video games by the way).
So what makes this issue so cool? Well it's a nice little story with some clever writing. This is my first time reading Layman's work, and I have to say he's got everything going on that is missing from a lot current comic book writing. And that is fun and clever writing. Most writers seem to be trying to write something cool: stealing attitudes and epic set pieces from popular movies. Layman doesn't go into for that. He's focused more on writing something in a clever way, rather than trying to impress us with awesomeness of his story. He knows Mars Attacks is as old as… MARS ATTACKS! So there's no point in trying to make too cool for school.
This issue continues the trading card chapter markers (again not very hip, just clever and fun). And he brings more humor into this issue. Not as broad as the movie, but much more than what was in the first issue. The first two pages are hoot. On the second page splash I could hear the Destroy All Human's video game theme music in my head (told you I love the games). Another thing I appreciate in Layman's writing: text boxes! Actual frick'n text boxes! And with said text boxes, Layman nails a great gag that could only be done with text boxes (I did say the writing was clever didn't I). So this issue is very entertaining as the Martians start to lay waste to our world. Our hero, former soldier and astronaut, Senator Buck Spencer gets up close and personal with them as well.
John McCrea's artwork continues to look good on the book as well. He's no Ivan Reis, but his cartoonish style fits the tone of this adventure book quite well. He can draw quite a bit of gore and some mean looking Martians, while not getting too grim and gritty. His two page splash of the invasion is pretty impressive as well.
So John and John are doing a great job with this book. It doesn't disappoint, scoring a 3 out 4.
---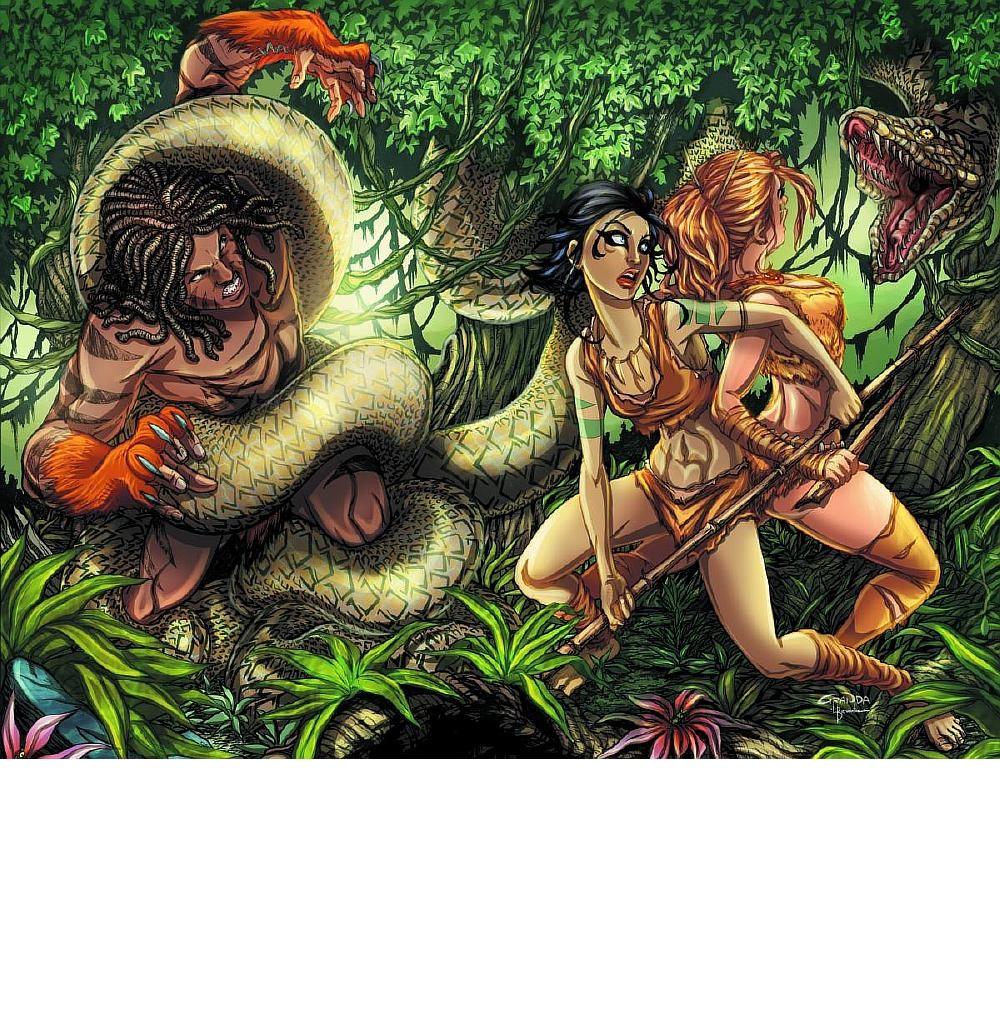 Advance Review: In stores today!
GRIMM FAIRY TALES PRESENTS THE JUNGLE BOOK #4
Writer: Mark L. Miller
Artist: Carlos Granda
Publisher: Zenescope Entertainment
Reviewer: Lyzard
This version of Ruydard Kipling's THE JUNGLE BOOK is a radical adaptation of the short stories. As many of the Zenescope's GRIMM FAIRY TALES, of which this is a spin off of, the classic stories serve as a merely a jumping off point for these new angles. Since fairy tale adaptations have flooded the entertainment world, taking on a popular literary character that was not born from the magical tales of collectors/storytellers such as the Grimm Brothers and Hans Christen Anderson is refreshing.
THE JUNGLE BOOK series deviates immediately from its source material. Mowgli is a girl, or young woman I should say, who crashed on Kipling Island with three other children. The quartet was separated, each adopted by a different animal tribe. As in the stories, Mowgli becomes part of the wolf pack, while the meerkats, tigers, and monkeys choose the others.
In THE JUNGLE BOOK #4, Mowgli is reacquainted with the last of her three former companions. Having already met Bomani of Shere Khan's group, Dewan from Bandar Louis's mission, Mowgli is now saved by Akili from the Tavi tribe from the python, Kaa. However, Mowgli has little time to catch up with Dewan and Akili as she pursues Bomani through the jungle in order to enact revenge for the death of her wolf mother.
With the reintroduction of the human characters I would presume that the rest of the series would be filled with less exposition. Though each issue features plenty of action, these introductions became formulaic and slowed down the pacing of the books until the new humans were left behind.
As in most adaptations of THE JUNGLE BOOK, with the exception of Disney's live-action version, the animals are anamorphic and thus speak and are understood by the humans. They are a quite chatty and I would prefer it if they didn't sound so well educated. I mean, these our jungle creatures. Of course, Rudyard Kipling's work was criticized as Orientalist in its depiction of the African and Eastern cultures in general, so I could see how "dumbing down" the animals speech may be criticized for such, but I would hope that comic readers wouldn't be so politically correct.
However, this is an action-based comic and therefore shouldn't be judged as heavily on its dialogue (though less speaking and more fighting would be desirable in an book so kinetically driven). As for the depictions of the battles, they are clear, easy to follow, and pop off the page.
The comic industry and been criticized for its depiction of women as busty and scantily clad. I have no problem with the figures of Mowgli and Akili in this series, but bearing so much skin does seem ridiculous with the dangers of the jungle, so there is a legitimate reason to criticize the practice in this case without it being a feminist complaint.
The book does adapt some of Kipling's work fairy accurately. All of the animal creatures retain their characteristics, for example Bandar Louis remains quite insane and Shere Khan is still the bane of the jungle.
Overall, THE JUNGLE BOOK series is part of this postmodern trend to adapt classic stories with the tales working as a foundation for newly created stories. It isn't necessarily the most creative of this movement, hardly any FABLES, but it isn't a rip off of any properties I know of so I have to give it my respect for that fact. THE JUNGLE BOOK #4 shows the potential the series has now that it has completed its sort of first-act feel with the introduction of all the characters and setting up the conflict. The next issues should be able to provide more of the action that attracts me to these comics.
Lyzard is actually Lyz Reblin, a senior screenwriting major with an English minor at Chapman University. Along with writing for AICN, she has been published twice on the subject of vampire films.
---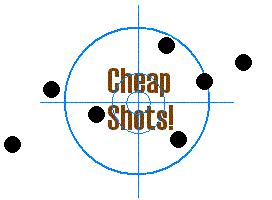 X-FACTOR #240
Marvel Comics

If there has been anything I feel I can say about this X-FACTOR run that Peter David brought back to us these past few years is that it always feels like there is a plan for the characters, which is pretty apt when one of your main characters is someone that "knows things." This particular issue I enjoyed because of the way PAD has fragmented Layla Miller's ability to know what is going to happen; things are no longer so certain for the once teenager that said she'd be Jamie Madrox' love a couple years ago and was proven completely accurate in recent book history. And now she's suffering in an almost Minority Report meets Butterfly Effect way as the she can see what her actions could mean AND where those little wave changes take effect but it's never completely apparent what leads to where. The girl with the plan is now lost within the book with the plan, and it's not the only thing poetic about this issue as Layla does everything she has to save the man she loves, even if it's kicking down a domino trail that will not see the last one fall for years now. And with issues like these I keep hoping we still have some years left with PAD's plan for these characters he obviously loves so much. -
Humphrey Lee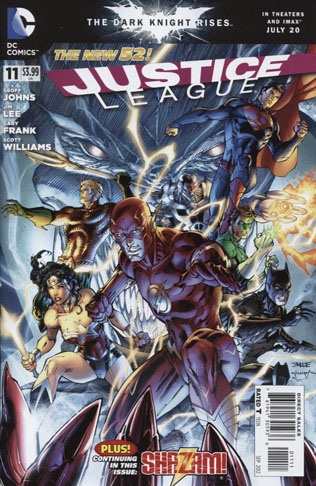 JUSTICE LEAGUE #11
DC Comics
OK let's run down what happened, the Justice League is being owned by spirit monsters, lucky Batman threw a batrang at it. Graves threats Steve Trevor's sister because… oh hell I don't know. Wonder Woman says she wants to recue Steve now, but then decides she'd rather beat the crap out of GL for seven pages (some nice two page spreads by Jim Lee showing how hard she likes to hit her friends). Cyborg then Boom tubes everyone to Graves' house, and Batman is somehow now an expert on Graves, though he knew nothing about him moments ago. Lastly they trace Graves to the Valley of Souls, a place that no one can see, unless they are in it… I don't get that either. Anyway, that's Justice League #11, you now know as much as I do. – Masked Man
SAGA #5
Image Comics
Usually when I type up "this book has it all!" for one of these reviews, it's usually a nod toward the characters, the setting, the tone, action, etc all being of high caliber. SAGA, in just five issues, has upped the ante on such a billing. For every plot point you've probably seen before, there's just that little pile on top. The leads of this book, Marko and Alana, are not just star-crossed lovers, they're aliens of different races with child on some weird backwater planet. They also have a dismembered ghost of a teenager(ish) alien riding shotgun. Bounty hunters aren't just pursuing them; some slutty arachnid named The Stalk and a guy named The Will who just wants to get some kid out of a galactic brothel are pursuing them. There's also an empire ran by these weird, stuff assholes with TV monitors for heads. Basically it's a mishmash of extremely well handled tropes you've seen with quirks or anatomy or just overall fiction you just know no one else could have thought of. And that's why BKV is one of the best in the business and was sorely missed while he was go, and it's why SAGA is not even half a year has already solidly placed itself at the top of my reading list. -
Humphrey Lee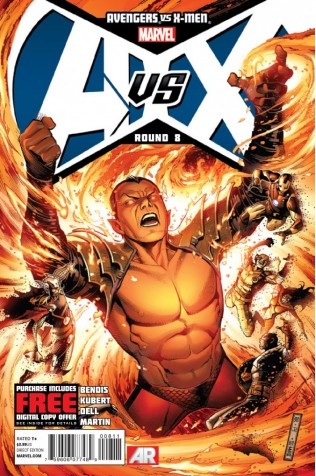 A VS X #8
Marvel Comics
Adam Kubert is a good artist. He draws nice figures, good action, and has good storytelling skills, but he's not Olivier Coipel, so I was a bit disappointed. I was also disappointed not to see a serious confrontation between two of the Phoenix Five: Cyclops and Namor. Instead it was more of the same, the Scarlet Witch is greater than any and everyone. The story keeps evolving though, with what happened to Namor. I'm curious how he feels about the Phoenix Force now. Professor X has finally returned. You'd think he'd be more active in an Avengers vs X-Men story- so nice to have him back in the fray. Overall though, the story is missing the emotional impact that Bendis was trying to get on the last page. So far there really is no villain in this story. Neither side has really fleshed out what they want and why they are at odds with the other side. So there's no sense of drama or dread here. Even when they were fighting over Hope, the story has never really conveyed the importance of each side's point of view. So while it's interesting, there's no emotion core to this comic. – Masked Man
SAUCER COUNTY #5
DC Vertigo
I've always felt the "proper" time to give a new series or run before you judge it is at least a full arc, so that way you have an idea of the tone, characters, themes, etc instead of the snapshot you only get in an issue. Sadly, after an arc of SAUCER COUNTRY here, while I understand what this book's version of those elements, I'm not sure they really jive with me. I appreciate the scope of the story and it very much fits in the vein of the "new Vertigo" with the surreal meets the real given the possibility that the first female President may also be an alien abductee and what that implies. But outside of Governor Alvarado, I honestly have no draw or affinity toward the side character. She does her job well of being the "tough as nails" Latina that has her emotional side she has to keep in check for public perception reasons, but the entourage around her feels paper thin with one-sided roles to be played as the paranoid, the political advisor with the chip on her shoulder, the regretful ex, etc. I also do not feel completely compelled with how the alien abduction plot is playing out (essentially being three issues of hypnosis and dreaming droppings to play it up now) to keep running with it to see if the side-characters start panning out more. So, essentially, after my five-issue grace period for a new book, I have to say I'm not really buying what it is cooking up, but I could see this being one of those occasional books that needs a little more time in the over to really open up the flavor. -
Humphrey Lee
---
Editing, compiling, imaging, coding, logos & cat-wrangling by Ambush Bug
Proofs, co-edits & common sense provided by Sleazy G
Remember, if you have a comic book you'd like one of the @$$holes to take a look at, click on your favorite reviewer's link and drop us an email.
---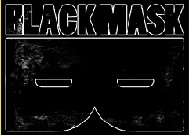 Find out what are BLACK MASK STUDIOS and OCCUPY COMICS here and on Facebook here!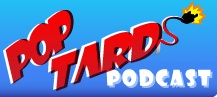 Want more in all things Geek?
Check out PoptardsGo and on Facebook here!
---

Get your copy of highly-anticipated anthology TOME by 44FLOOD today on their Kickstarter!

Check out AICN COMICS on Facebook and Comixpedia.org!