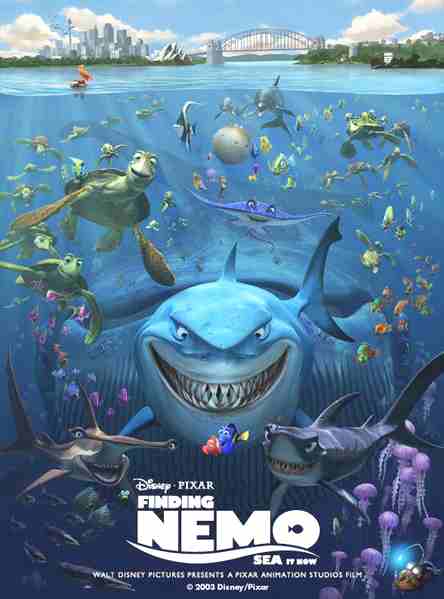 Nordling here.
JOHN CARTER didn't do well. Okay, that might be an understatement. But it's not because it's a bad movie - it isn't - or that Andrew Stanton is a bad director - he certainly isn't - but I can blame marketing on this one. I think they didn't know what they had. I think over the years, people will come to JOHN CARTER and enjoy it for the pulp adventure that it is.
Still, JOHN CARTER's box office may have been discouraging to Stanton, because, if Deadline is accurate, Stanton is returning to the Pixar fold to make... FINDING NEMO 2.
I'm the eternal optimist, but even this gives me pause. FINDING NEMO is kinda perfect. It's got adventure, laughs, and it's probably the most beautiful-looking film of Pixar's catalog, and that's saying a lot. FINDING NEMO 3D comes out later this summer, and so I'd imagine that Pixar will be looking at how well that does, but I'm not very keen on the idea. As a one-shot, NEMO ends perfectly and I don't think we really need a revisit to that world or even those characters.
Pixar doesn't move until they have a solid story underneath them, so it's possible that, if this is true, they've cracked the story on any sequel to this and FINDING NEMO 2 (if that is even what it will be called) may be as good or even better than the first. But... hell, I'll just say it - NEMO is one of the best films in the Pixar catalog and unless they have something truly extraordinary in mind I don't think this should be attempted. But I'm happy to be proven wrong.
This is a Deadline story, and there hasn't been any comment from Stanton or Disney, so this could just be a bunch of empty ocean. We'll know more in the coming days and weeks, I'm sure.
UPDATE: Victoria Strouse, who penned the 2008 Black List script THE APOSTLES OF INFINITE LOVE, has been tasked with writing the sequel, and it looks like The Mouse is aiming for a 2016 release date, which, given the lengthy process of making a Pixar feature, means this is set to happen sooner rather than later.