Monty Cristo here.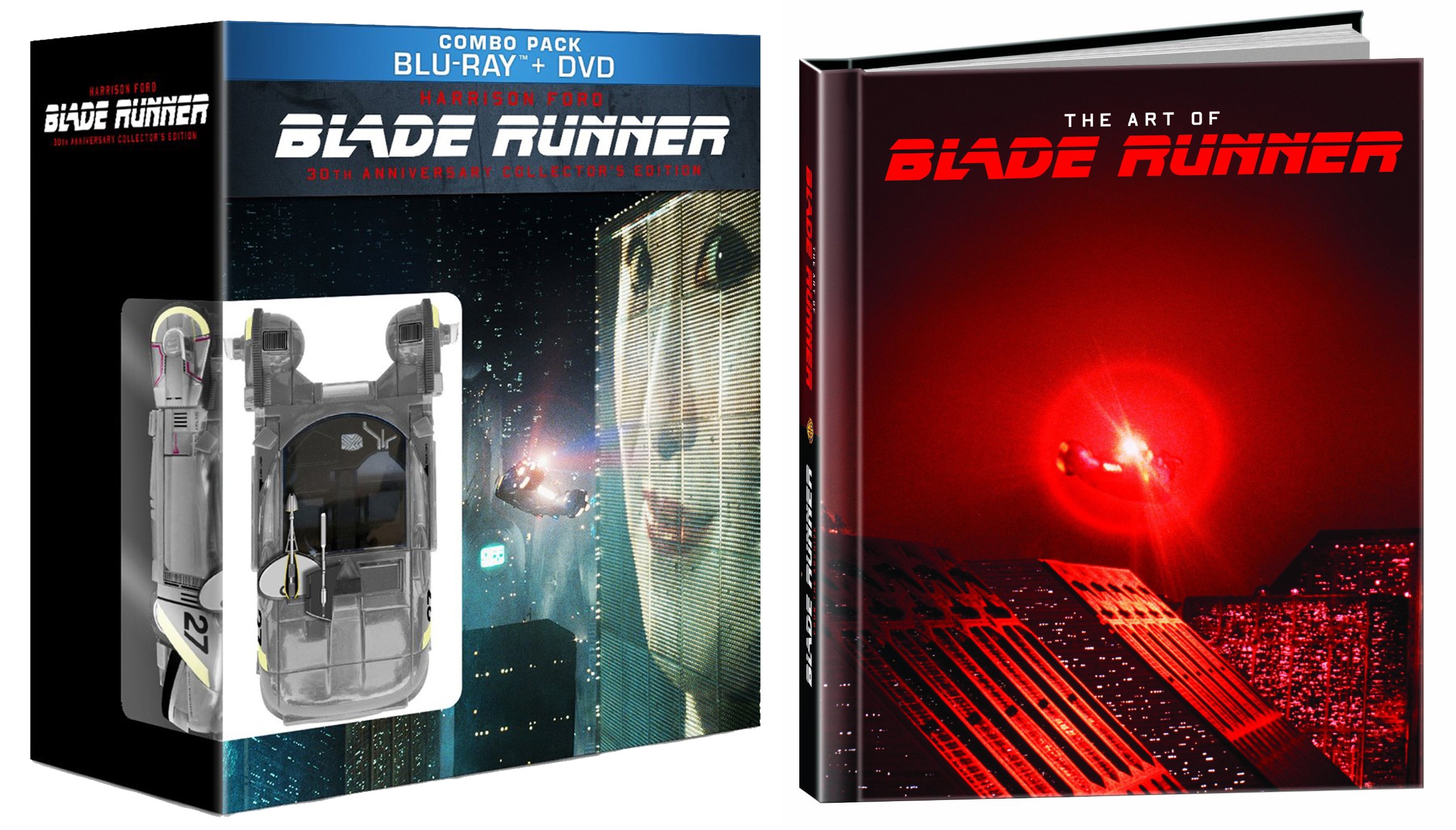 We thought the five-disc Ultimate Edition was all there would be, period, right? Here's what we know is on this new 30th Anniversary Edition for sure:
Over 10 hours of bonus content
"Final Cut" feature on Blu-ray and DVD
Three additional feature versions on one disc, seamlessly branched
All new bonus content disc featuring the existing EC from the UCE plus
Photo Gallery with 1,000+ new images
"Dangerous Days" documentary
The Work Print feature version
Over 6 featurettes and more

"The #1 Sci-Fi Film of all time" marks itss return post 10 month moratorium with an all new 3-Disc Blu-ray/DVD and UV 30th Anniversary commemorative gift set. Revisit the illustrious Final Cuton Blu-ray, DVD and get a UV copy of the feature. Additionally, the gift set features an all new concept spinner car for your collection, action Lenticular and a 72 page art production book with never-before-seen Ridley sketches, poster art and photos from the set.
Based on the above, this seems to largely be a reconfiguration of the stuff that we already have. So here's how the new set appears to break down:
Disc 1: Blu-ray of The Final Cut (as it exists already)

Disc 2: Blu-ray of US Theatrical, International Theatrical, and "Director's Cut" seamlessly branching on one disc (as it exists already)

Disc 3: Blu-rayof Workprint Cut (UCE Disc 5), Dangerous Days documentary (UCE Disc 2), everything from the UCE "Enhancement Archive"(UCE Disc 4). This disc also includes a new Photo Gallery with "over 1000 new photos", and "more".

Disc 4: DVD of The Final Cut

An "all-new" Ultraviolet Copy (that you will likely not use)

An "all-new" concept spinner car toy

An "all-new" action lenticular

An "all-new" 72-page photo book
I would be worried about them combining three whole discs from the previous set, but note that two of them were DVDs (Dangerous Days and the Enhancement Archive) that included content for standard-def
.
I got the UCE at one point for $13 on Amazon. Those will have to be some mightily compelling photos (or unmentioned brand-new extras) for this to make me bite. I have a feeling that the $12.99 price point that so many others and I went for was a result of a period when the rights holders were playing hardball with Warners and they had to clear unsold inventory good and quick.
This is essentially a "big chocolate box" version of the movie just like the recent Casablanca and Singin In the Rain mega-sets. I'd be surprised if there weren't a reduced-price, much more shelf-friendly version later in the year.
You can pre-order it at Amazon for $58.49 currently.
UPDATE:
Here are the guts of the 4-disc mega-ultra-special version all splayed out (check out the awesome unicorn cover of the plastic clamshell):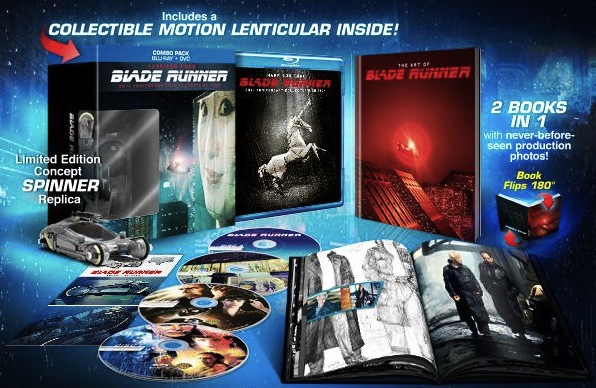 There's also a standalone 3-Blu-ray Digibook that includes the three Blu-rays above and nothing else. Here's the art: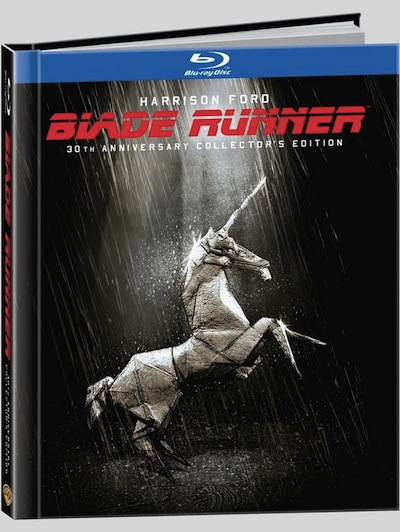 END UPDATE
Moisés Chiullan / "Monty Cristo"
@moiseschiu
email
Arthouse Cowboy